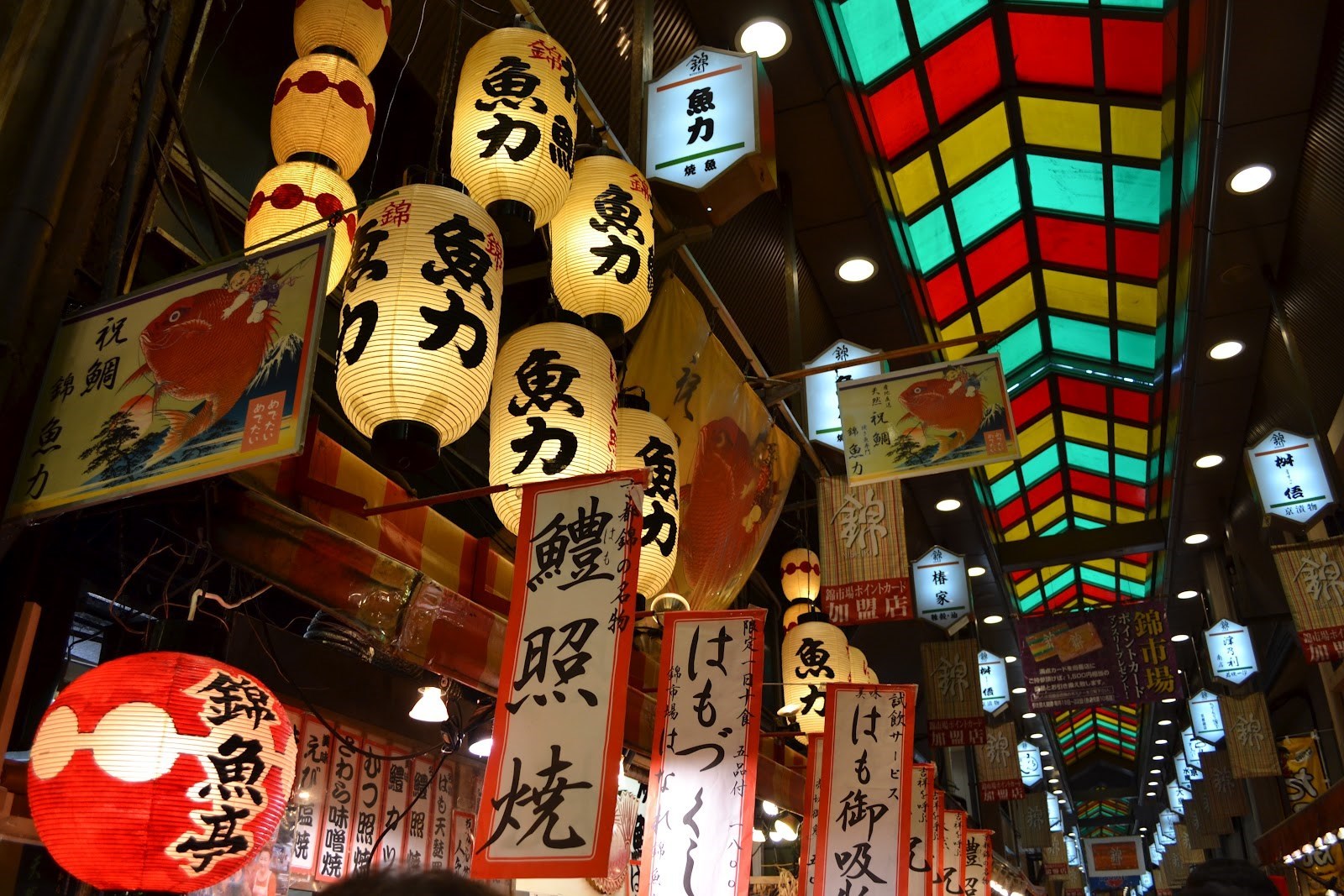 Photo Source: Small Japan -Travel History-

If you're an eager foodie, you'll be missing out if you don't stop by Kyoto's Kitchen - the Nishiki Markets (錦市場). The 390m long shopping street contains so many shops and stalls, as if it is a food theme park! Known as the Nishiki Ichiba or the Nishiki Food Market, this area has been a fish wholesale district for more than 400 years. After generations, the markets have evolved into a hot spot for tourists!
---
TOP 15 Nishiki Market Foods For professional chefs to hungry tourists, the market is open for many foodies. Here are our choice of 15 places for the best of the Nishiki Ichiba.

Daiyasu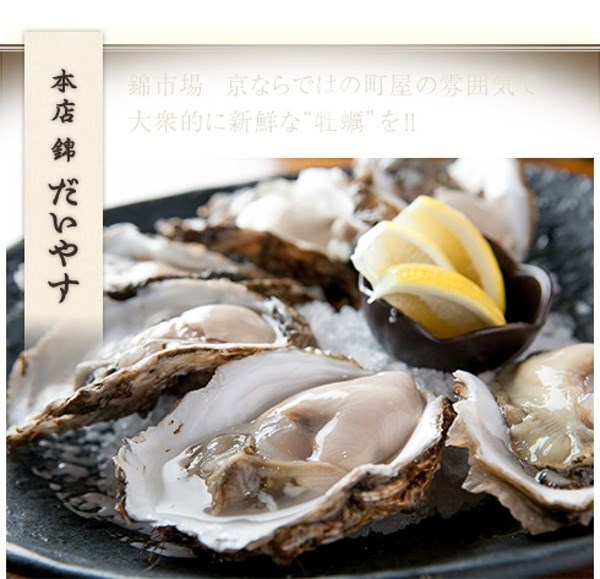 Photo Source: Daiyasu

Specializing in raw oysters, gathered from all over Japan. Eat-in space is available so that you can enjoy the delicious fresh oysters, and other seafood or Kyoto obanzai dishes.

Terakoya Hompo Nishikiichiba Main Store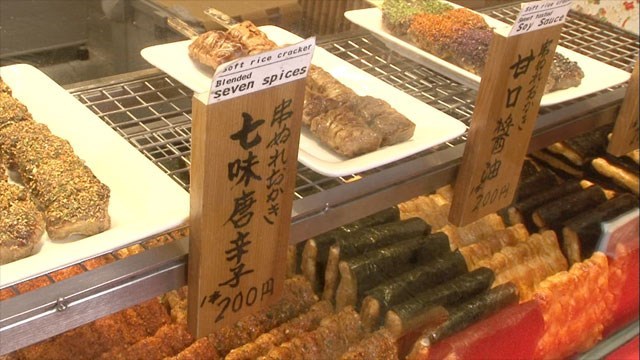 Photo Source: MBS

This is a grilled mochi rice cracker shop, using 100% Japanese sticky rice and secret recipe sauce. Customers can purchase small quantities of crackers, which are perfect to take with you on your Nishiki Market tour.

Konnamonja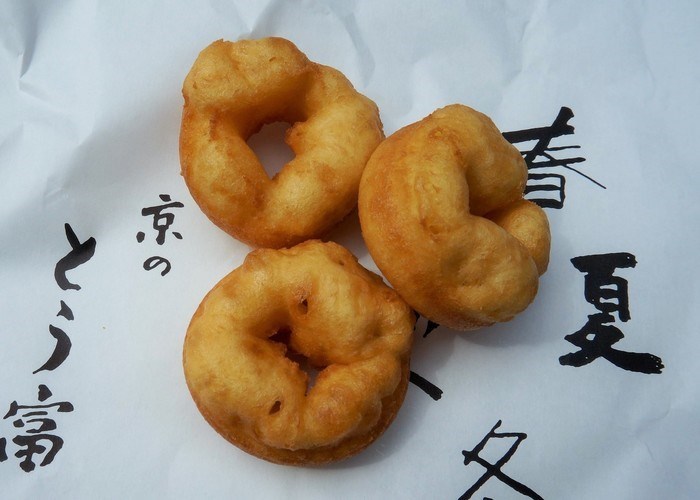 Photo Source: icotto

Specializing in tofu, Konnamonja sells healthy tofu desserts. The most popular menu is the Tofu Donut, which sells 10,000 pieces every day!

Dintora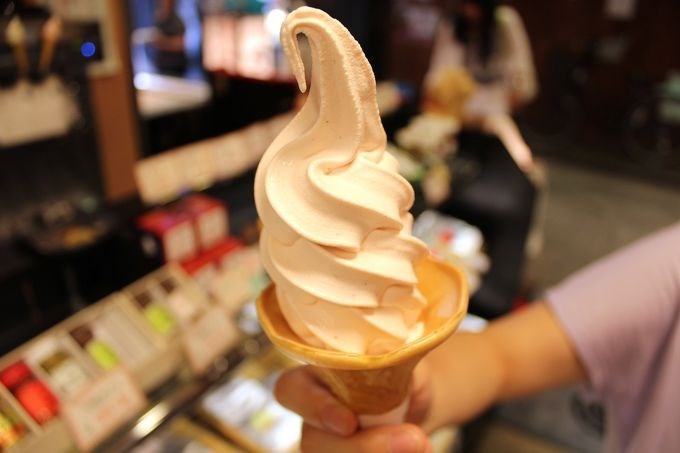 Photo Source: Travel.jp

Established in 1878, this is a shichimi chilli shop where you can select your combination of spices to take home fresh with you. The original 'Shichimi Chilli Soft-serve ice cream' is a must-eat!

Fuka Nishiki Ichiba Store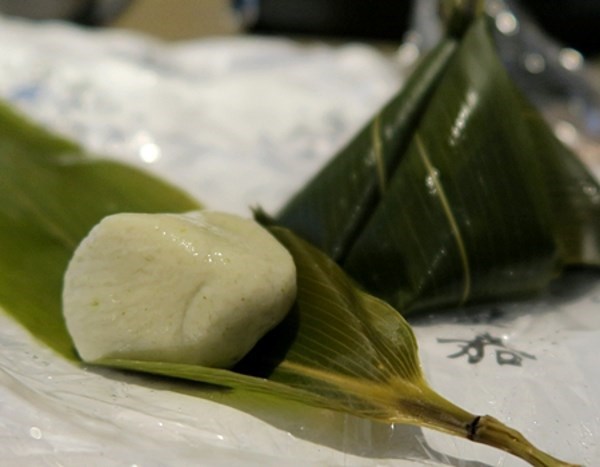 Photo Source: AQUADINA

Specializing in Kyoto-style namafu (wheat starch). The Fu-manjyu bun sold here have a slight scent of seaweed, and its soft and glutinous texture matches perfectly with the sweet filling.

Kyonishiki Inoue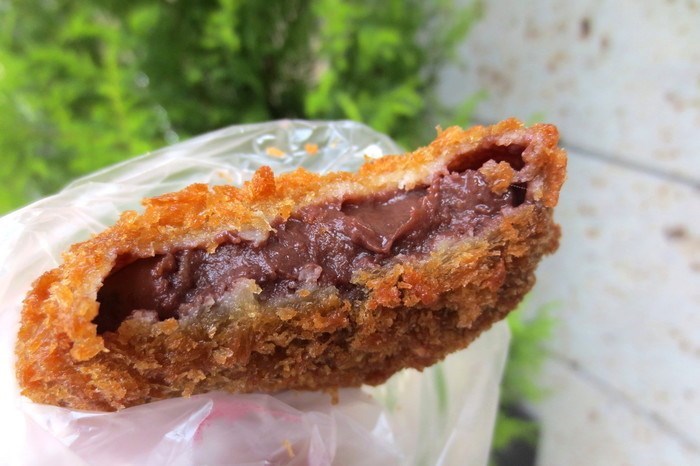 Photo Source: icotto

Since 1884, this shop has sold tsukudani (preserved food simmered in soy sauce and mirin) and osozai (Japanese delicatessen). Their famous street food is the chocolate croquette, made from original chocolate and crispy coating.

Kimura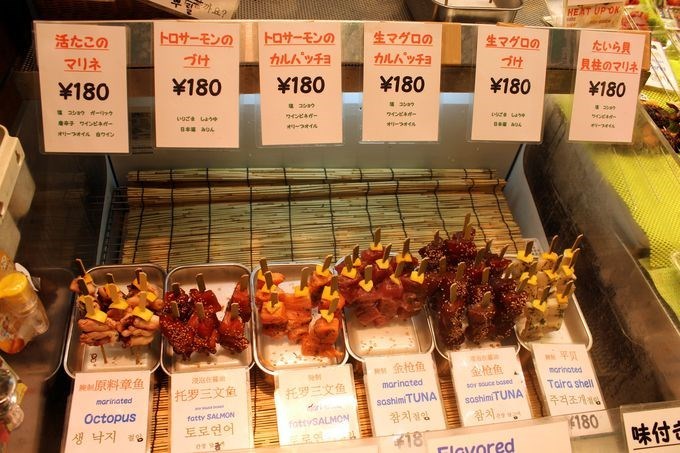 Photo Source: Travel.jp

A fresh seafood shop that has continued since the Edo period. Aside from fresh fish, they also serve seafood dishes such as sashimi and grilled fish which can be taken home or eaten on the spot. The carpaccio-kushi is especially popular.

Ikezuru Kajitsu
This is the only fruit parlor in the market. They will be more than happy to make freshly squeezed juices from your selection of fruits.

Marutsune
Offering new types of nerimono (fish paste products), and a variety of creative deep-fried snacks. Deep-fried menus such as the 'butter potato' and 'onion bacon' are suitable for your market tour.

Uoriki
Specializing in grilled fish, Uoriki is popular for its hamo (pike eel) dishes such as 'hamo tempura' and 'deep-fried hamo cutlets'.

Karikari Hakase Nishiki Ichiba Store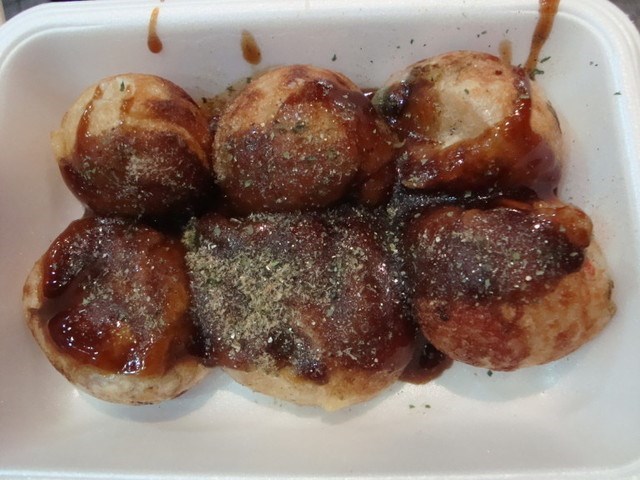 Photo Source: kyotopi

The only takoyaki stall in the Nishiki Ichiba, Karikari Hakase sells very cheap takoyakis; their jumbo takoyaki come in a pack of 6, just for 190JPY!

Miki Keran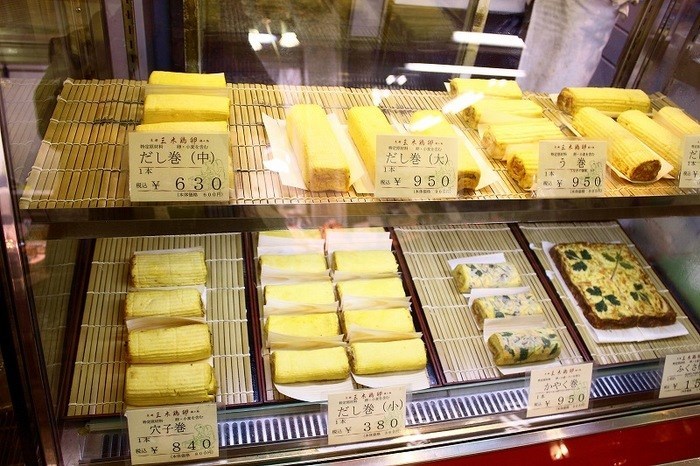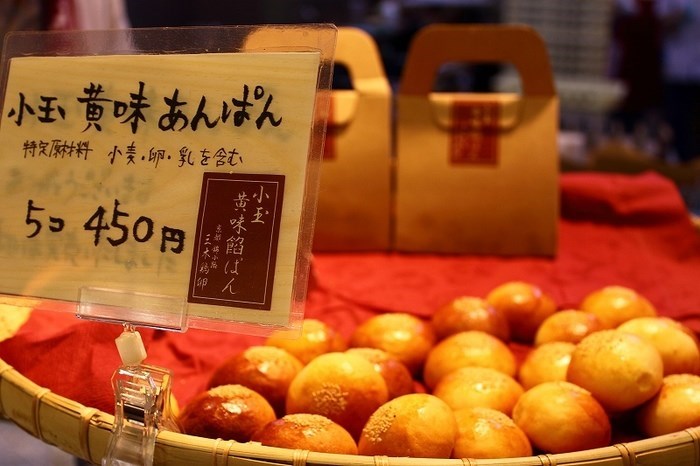 Photo Source: kinarino

Miki Keiran specializes in Dashimaki Tamagoyaki (grilled dashi-flavored omelette). Their signature dish with no doubt is the 'Dashimaki', but their 'Ougon Anpan' (yolk and beans jam bun) is also very popular.

Torisei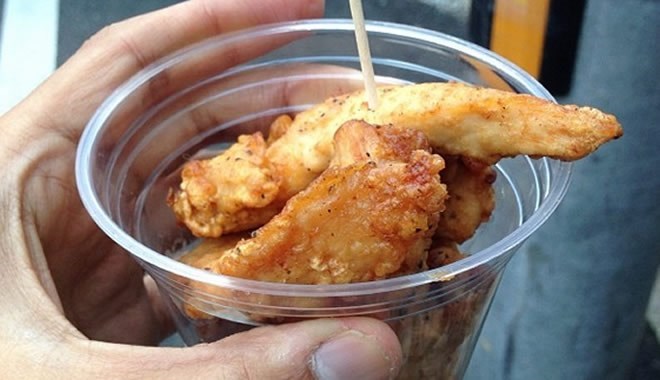 Photo Source: kyo*labo

A butcher specializing in duck and chicken, with many customers who are Kyoto's old-established restaurants. The must try dish is the juicy karaage (deep fried chicken)!

Yamamoto Babashoten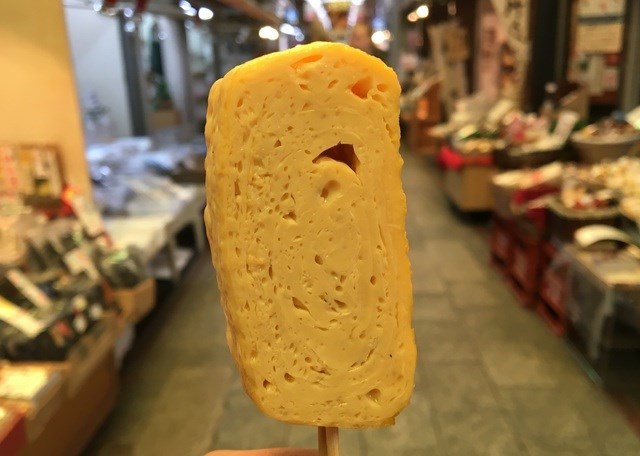 Photo Source: kyotopi

Specializing in freshwater fish from the Biwako lake and Kyoto, you can enjoy grilled fish, tempura, and 'umaki'(eel rolls).

KAI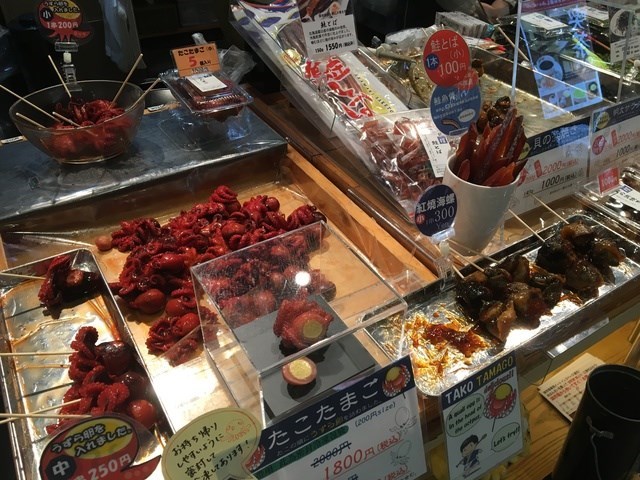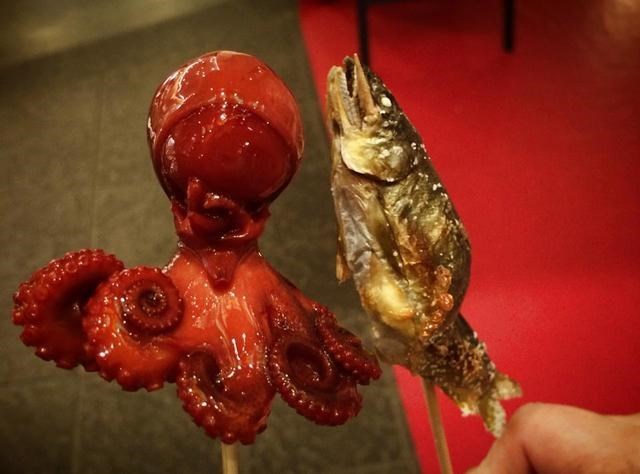 Photo Source: kyotopi

KAI is a delicacies and 'furikake' (dried food sprinkle for rice) shop. We recommend the 'Tako Tamago', where boiled quail's egg is stuffed inside small octopus's head, and simmered in sweet soy.
---
Nearby Attractions: Nishiki Tenmangu Shrine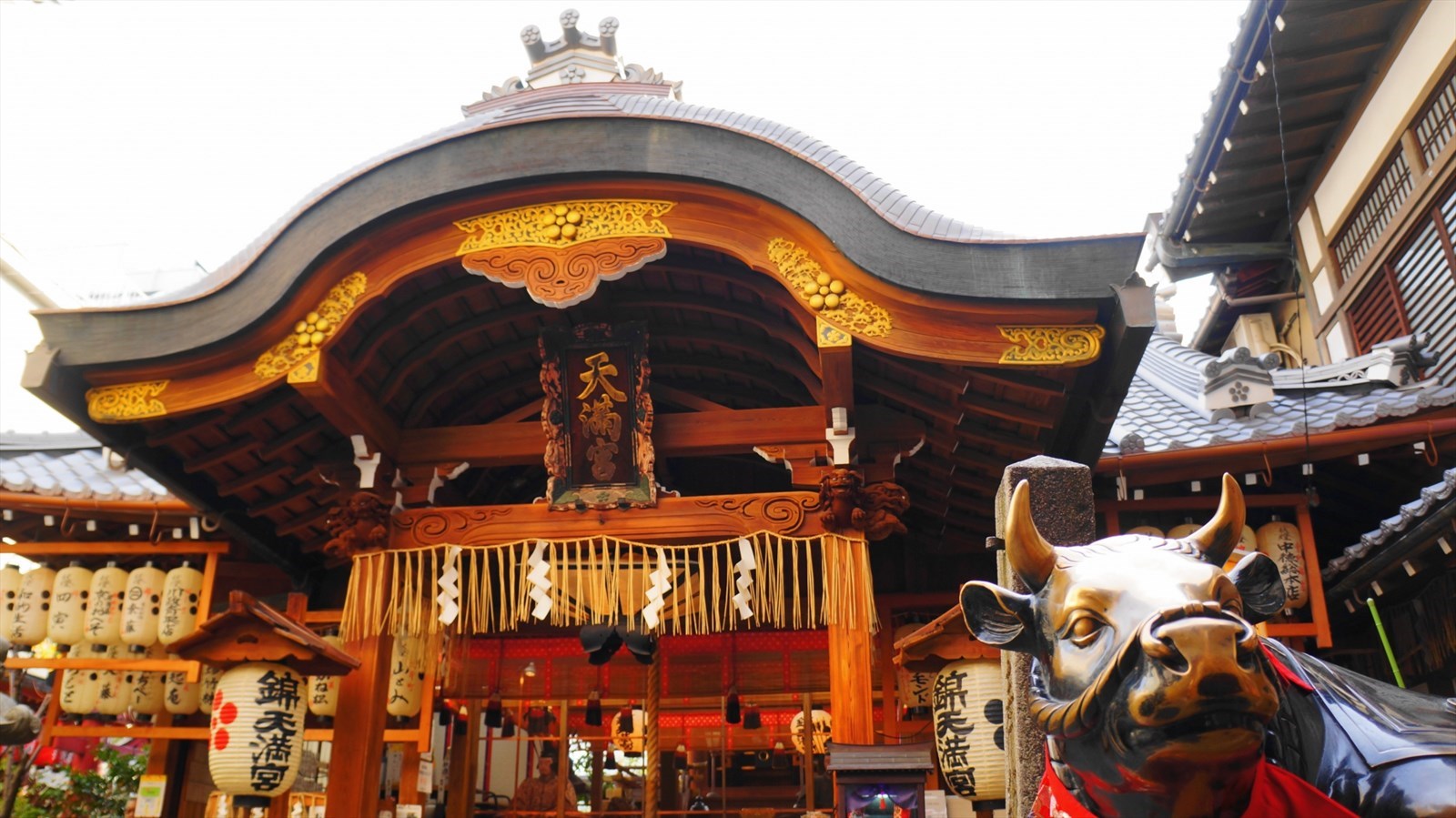 Nishiki Tenmangu is a Tenjin shrine located in the center of Kyoto, and in the Teramachi shopping street across the streets of the Nishiki market. Dedicated to the god of learning and known to promote commercial prosperity, this shrine has a statue of a cow. One believes that if you pat the cow's head, it will bring success in your studies. There is also where the water 'Nishiki no Mizu' springs from the ground. This clean spring water is popular among locals, and can be taken home for drinking. The torii gate here is rather unique, with the width of the whole path, and attached to the walls of adjacent buildings. Feel free to check these out after shopping at the markets!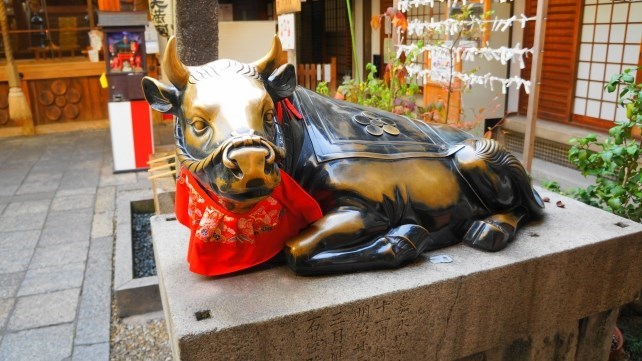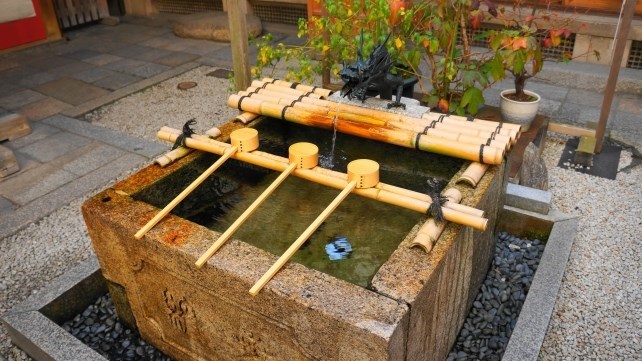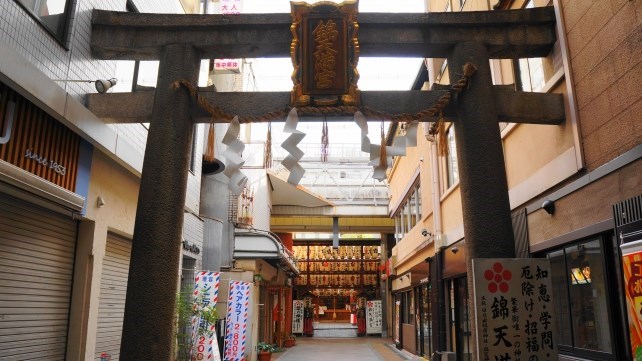 Photo Source: Kyoto moyou