Illumination events have always been a great way to brighten up cold, wintry nights and Tokyo, Japan has always taken that to heart. Beautiful illuminations can be found in many places from November to February - along rivers, streets, parks, shopping areas, restaurants, amusement parks and so on.
Yebisu Garden Complex is an entertainment, retail and office complex located right by Ebisu station - just one train station away from Shibuya station on the Yamanote Line. A beautiful illumination event and small christmas market makes this place a perfectly nice spot for a night out in winter.
The illumination event that boasts a history of almost 20 years, is held from Nov 2, 2019 (Sat) - Feb 24, 2019 (Mon / Hol) while the christmas market is held from Nov 2, 2019 (Sat) - Dec 25, 2019 (Wed) between 12:00 - 20:00.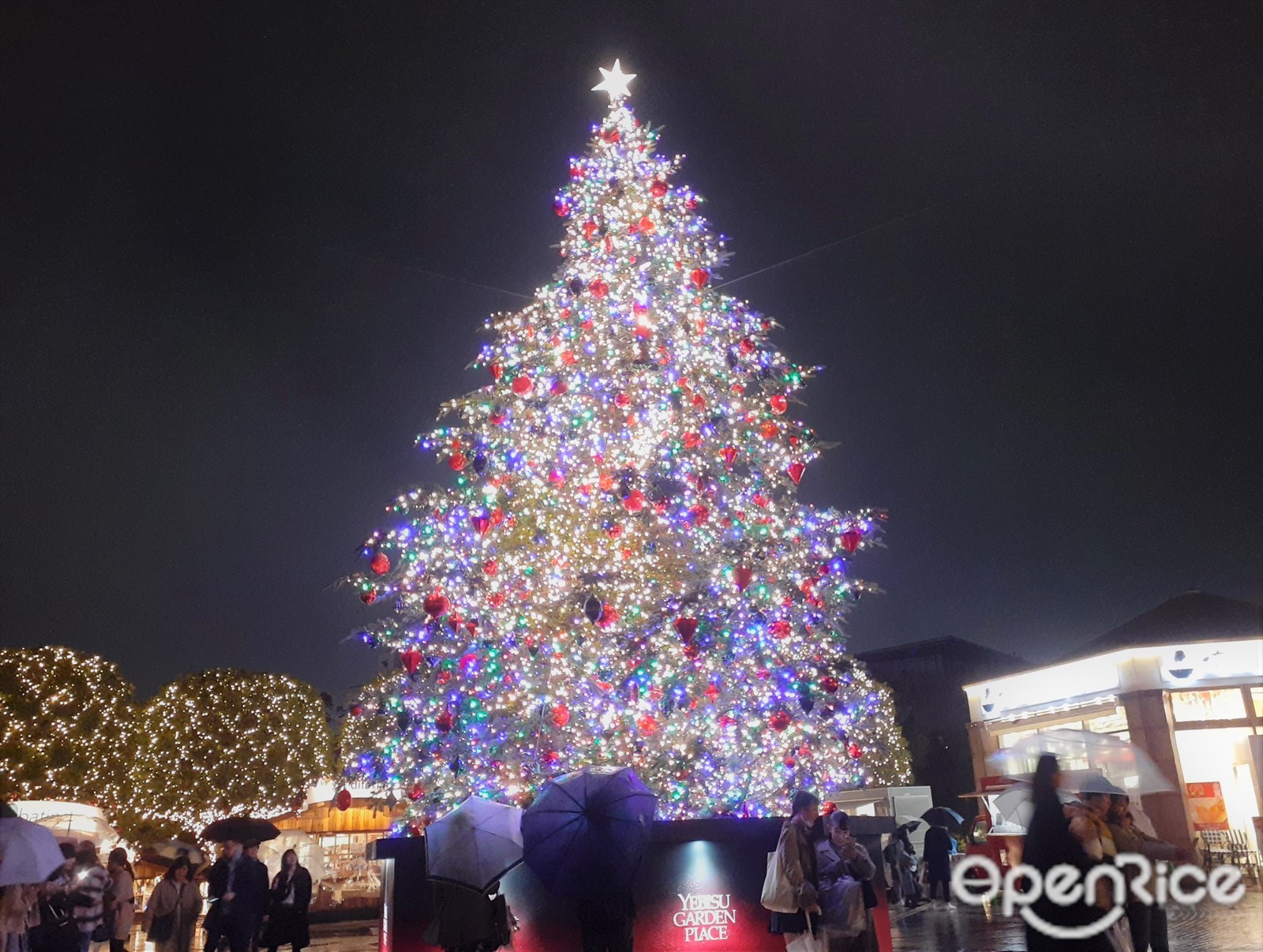 The event boasts 2 centerpieces. One, is the large Christmas tree that stands tall at one end of the illuminated path of ginko trees and the other is the world's biggest Baccarat chandelier. Boasting a size that is 5m in height and 3m in width, this grand chandelier is crafted using 8500 crystal parts and consists of 250 lights.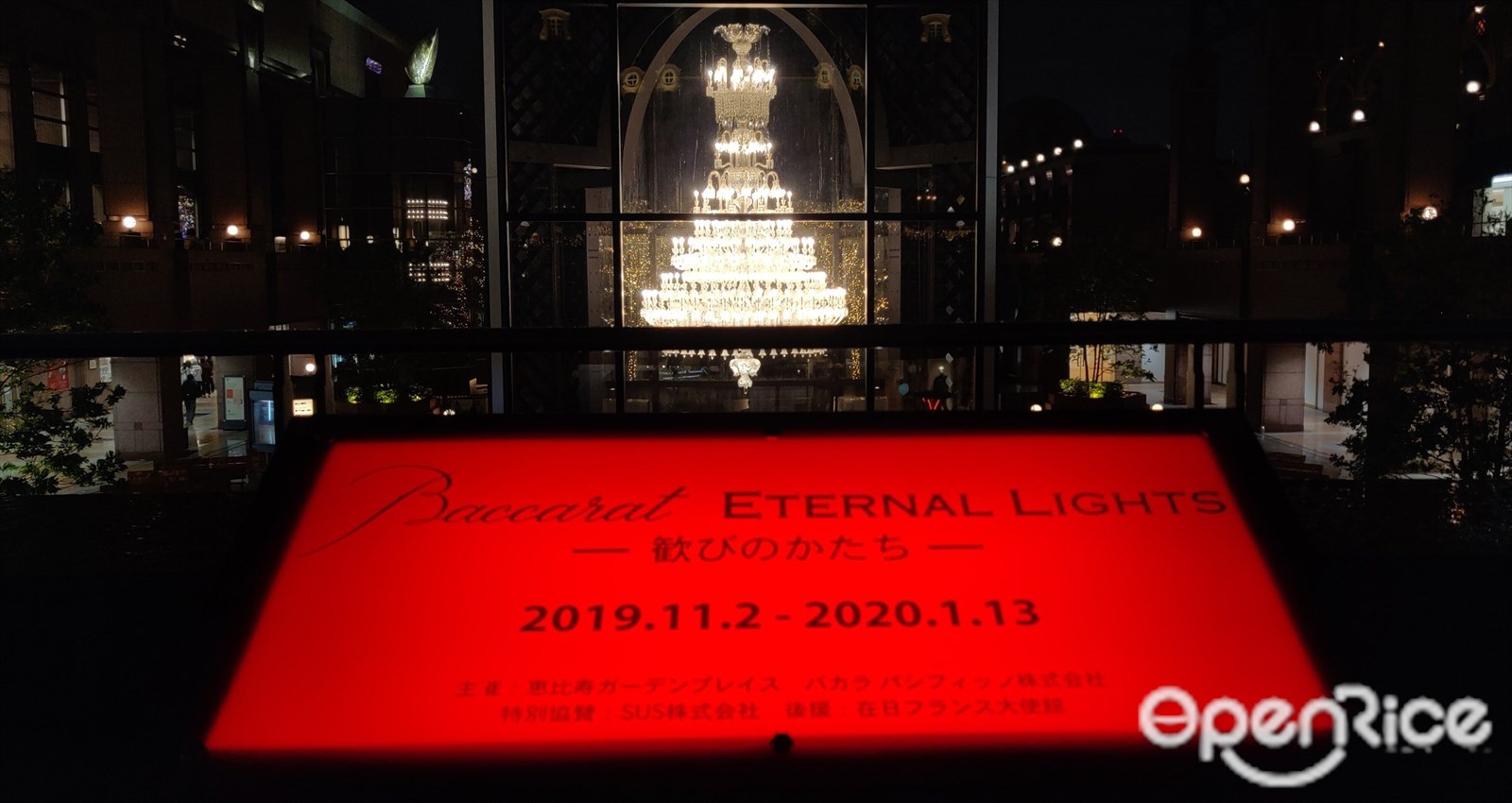 The chandelier will be displayed until 13 Jan 2020. A champagne bar serving Taittinger champagne in special Baccarat glasses will also be open for a limited time in the square until Dec 25, 2019 (Mon - Fri: 16:30 - 21:00, Sat, Sun & Hol: 13:00 - 21:00). They cost 1600 yen or 2100 yen per glass.

Ebisu has a lot of great restaurants in the area as well. So if you feel a little peckish before or after the illumination, there are plenty of choices in the area for a lovely meal.


Kikuya Ebisu


Kikuya Ebisu, a 5 min walk away from the Illumination event and 2 mins from the East Exit of Ebisu station is one such place. It is a unique restaurant where you can enjoy delicious seasonal tempura in the traditional tachinomiya ("standing bar") style. It is a small cozy place great for solo travellers, couples and small groups of friends (2-4 people). Drink and food menus are available in English and Japanese.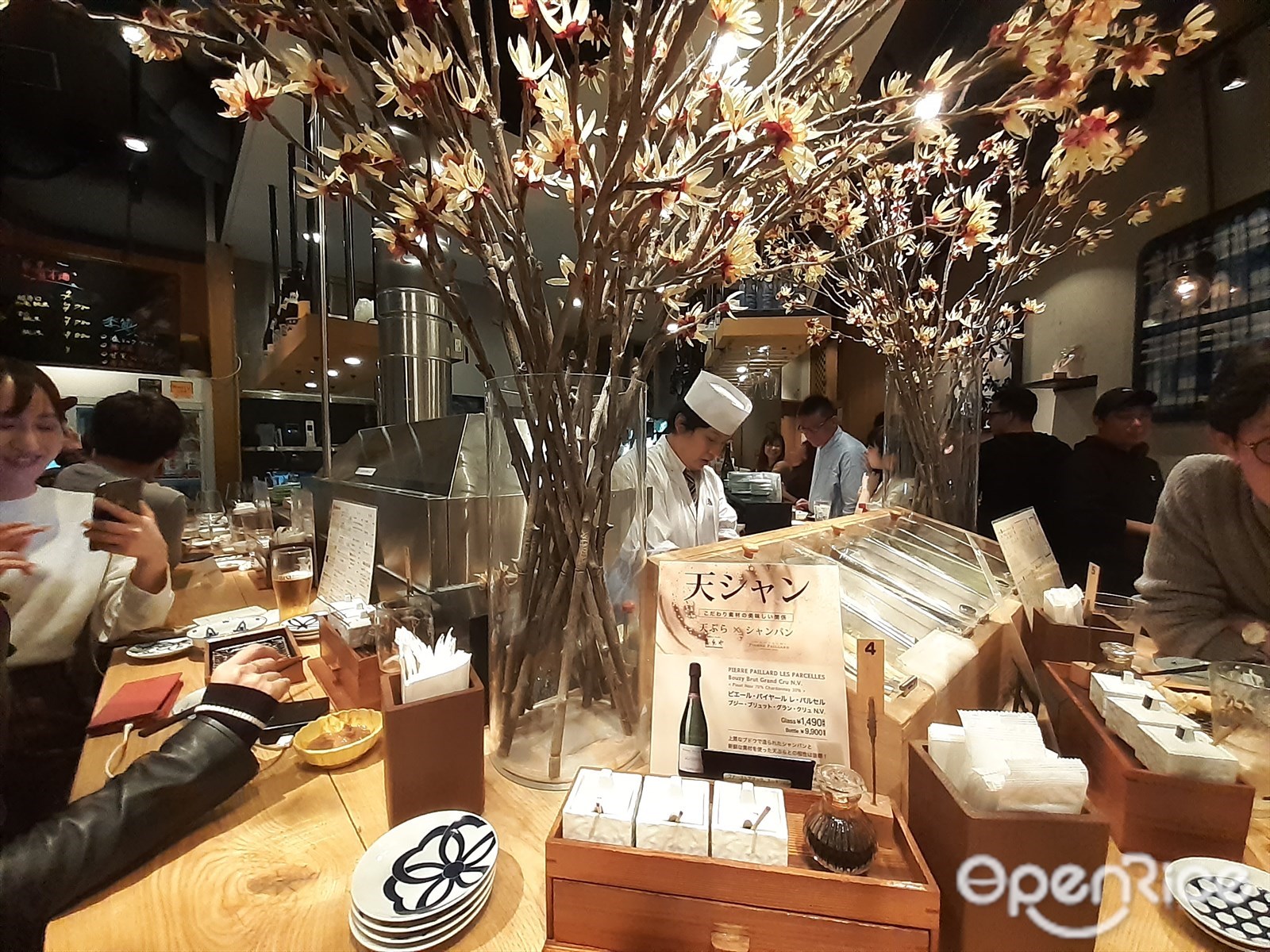 This is not a restaurant to fill your belly so to speak but great for those who want to have drinks, chat and snack on some delicious Japanese tempura. Each person must order at least 1 drink.

This selection of tempura consists of octopus (4 pieces), avocado (2 pieces), eel (2 pieces), fu - a unique wheat gluten food (2 pieces), shiitake mushrooms (2 pieces) and oysters (2 pieces) costs about 2500 yen.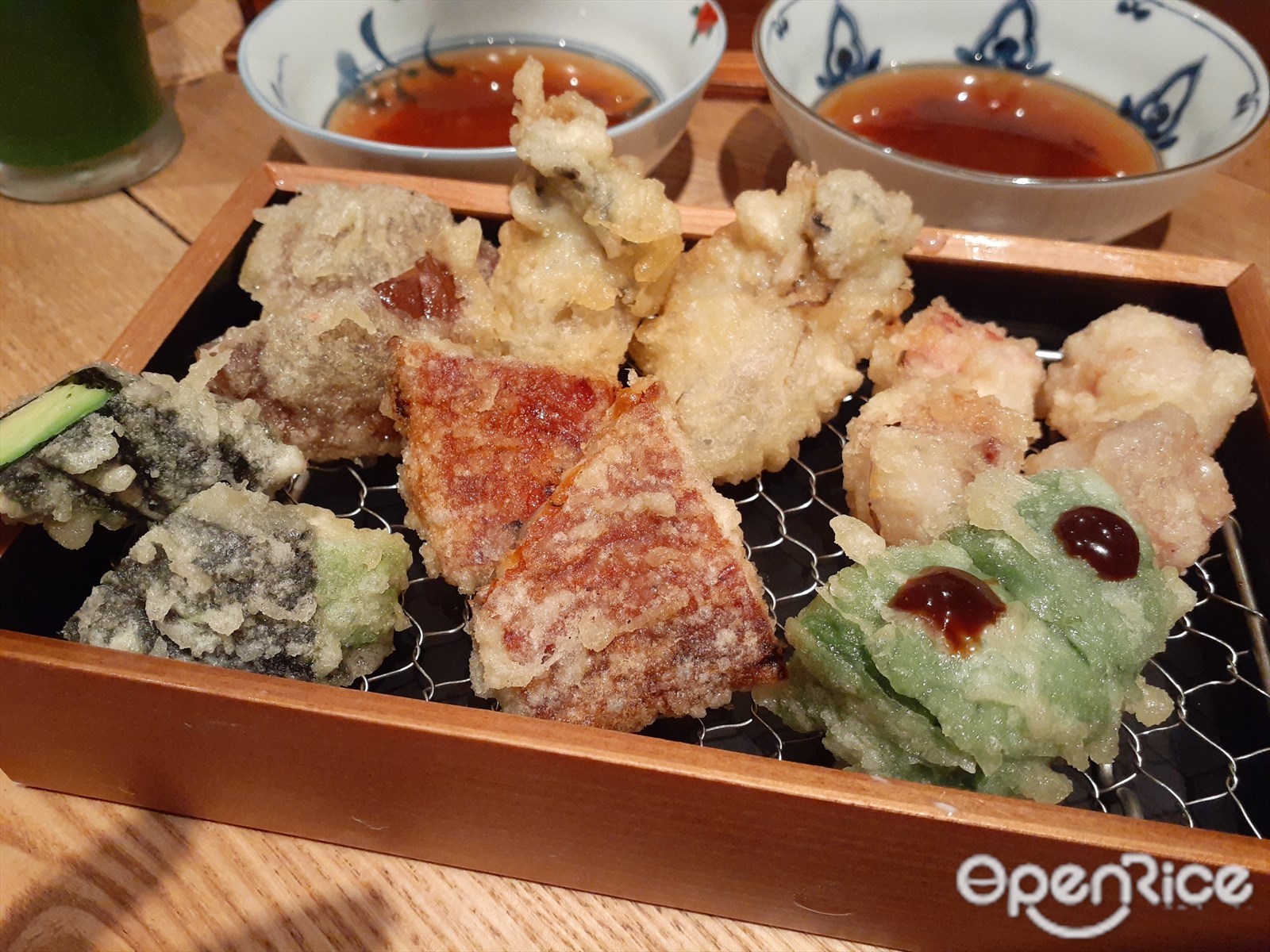 You can enjoy your tempura in 2 main ways. 1 is to dip it into the tempura sauce and the other is to dip it in any of the salts. There are 3 types of flavored salts to choose from - green tea, curry and himalayan pink salt. For those who prefer stronger flavors, the curry flavored salt with its little smoky tang would be your best bet!


 Shodai


For a slightly cheaper but equally unique option, Shodai which is located 2 mins away from the West Exit of Ebisu Station is a must go. It is famous for its white curry udon (around 1200 yen including tax). The curry udon is topped with a fluffy, potato-based cream making it look white in appearance - something that no other curry udon can lay claim to. The combination of curry, potato and udon might sound heavy but the dish itself is surprisingly easy on the stomach!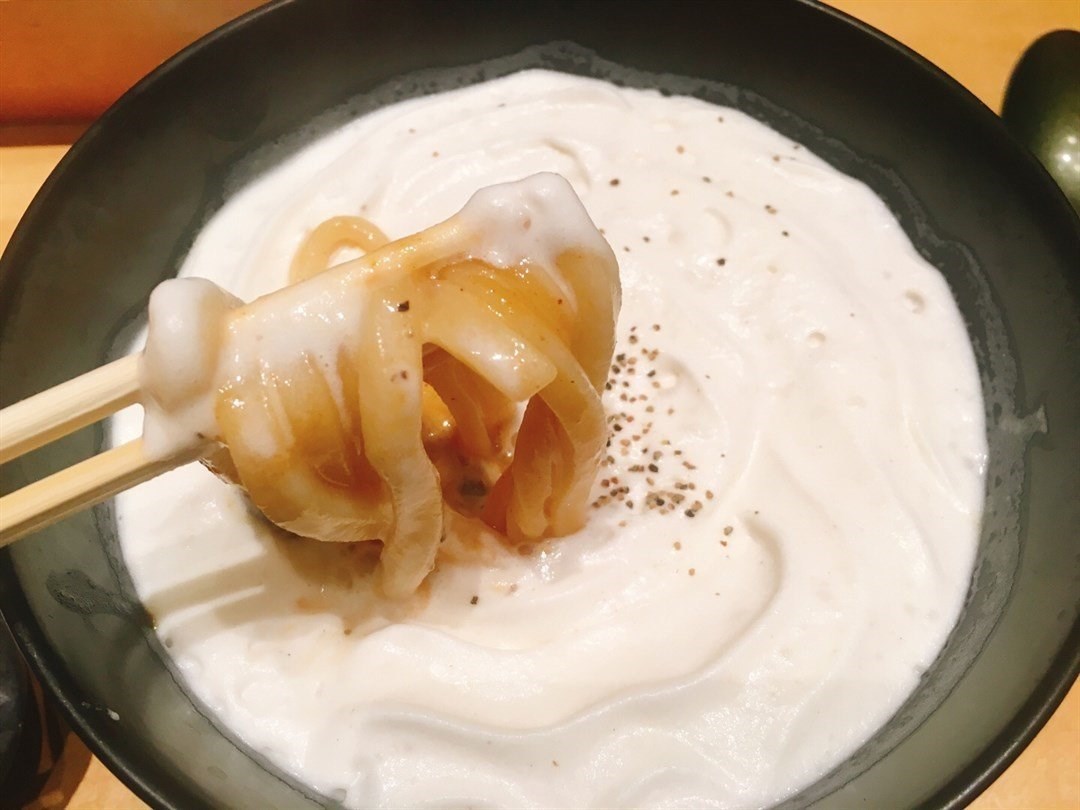 (Photo: Sae)


Besides their famous white curry udon, they also have a diverse variety of udon, soba and tempura on the menu. Shodai opens everyday from 11:00~23:00.
Kameido Horumon Ebisu
For those who'd like a meatier dinner option, Kameido Horumon Ebisu restaurant is the place to go. It is located 4 mins from the West Exit of Ebisu station.
This restaurant is famous for horumonyaki (ホルモン焼き) which is a kind of Japanese cuisine featuring BBQ beef or pork entrails. It is a branch of the famous Kameido Horumon restaurant located near Kameido station that opened in 2006. Much like the main branch, the Ebisu store is so popular that it's crowded regardless of the weather. This is one of those restaurants where making advanced reservations is crucial!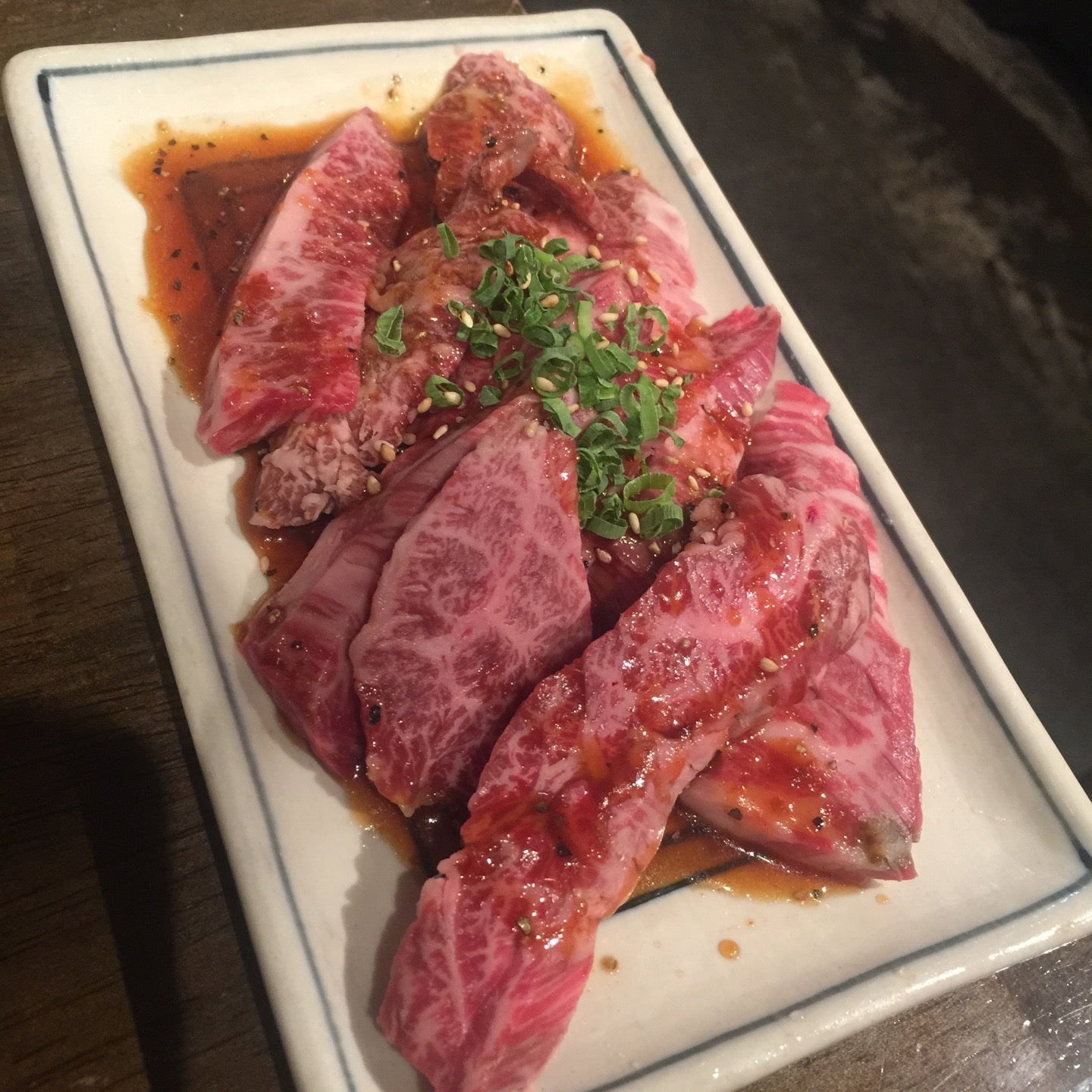 (photo: GTM)


The salted beef tongue (牛タン塩 at 1000 yen) and liver (レバー at 700 yen) are highly recommended by many locals and regulars of the restaurant so be sure to try those out as they tend to sell out quickly too. This restaurant is non-smoking and closed on Mondays and other irregular holidays.