Often seen as a fancy area in Tokyo, Ebisu is actually home to a lowkey indoor drinking alley known as Ebisu Yokocho. This drinking alley is about a 5-minute walk from Ebisu Station, and has a facade that looks like any other izakaya - though conspicuous with a colorful panel of signs and lots of people walking in and out.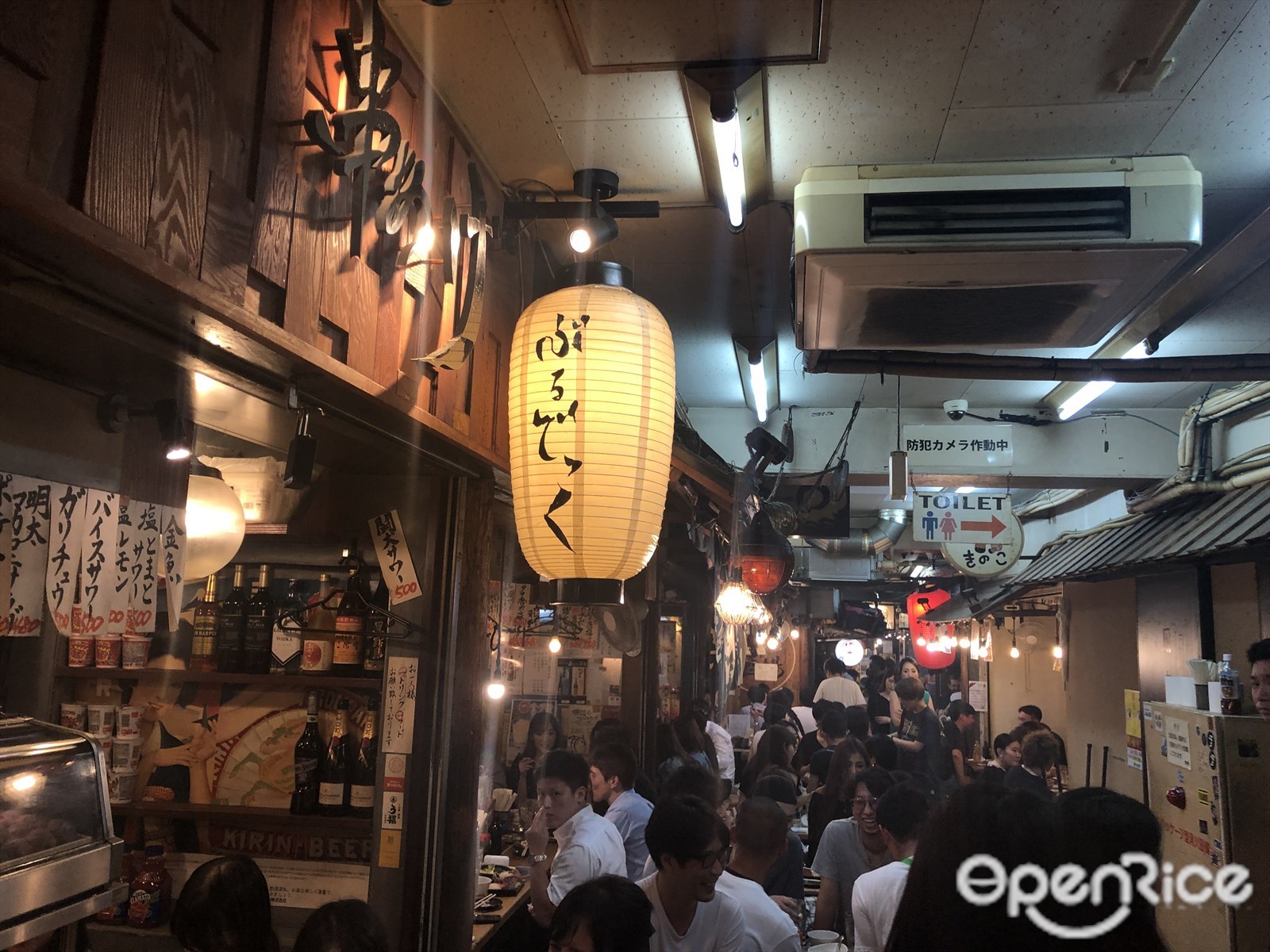 You can almost always expect to see Ebisu Yokocho (or "Ebiyoko") flooded with local salaryman, young ladies, and occasionally tourists. There are nearly 20 shops in that narrow alley and it's definitely recommended that you make reservations in advance.

Japan's signature food of the home - Oden


Denraku
One of the most popular shops at Ebiyoko is Denraku, specialty shop in a Japanese winter hotpot dish called oden. If you'd like to have a try at multiple oden dishes, order the "moriawase" where you'll get to taste fish cakes, seaweed, konjac jelly, radish, egg and shirataki noodles in a homemade soup.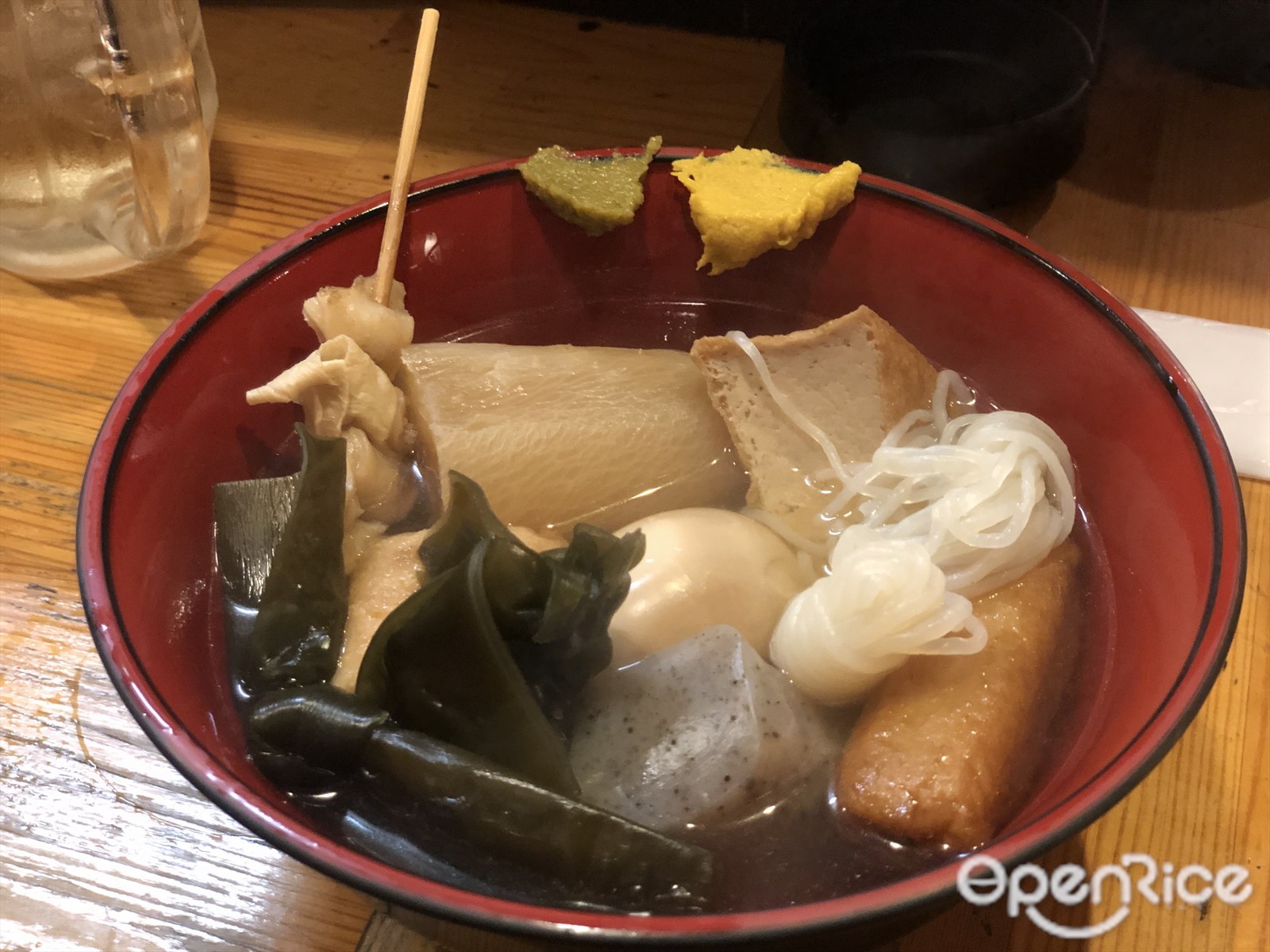 Other unique dishes include the humongous, fluffy hanpen fish cake, smoked dried pickle and baked avocado.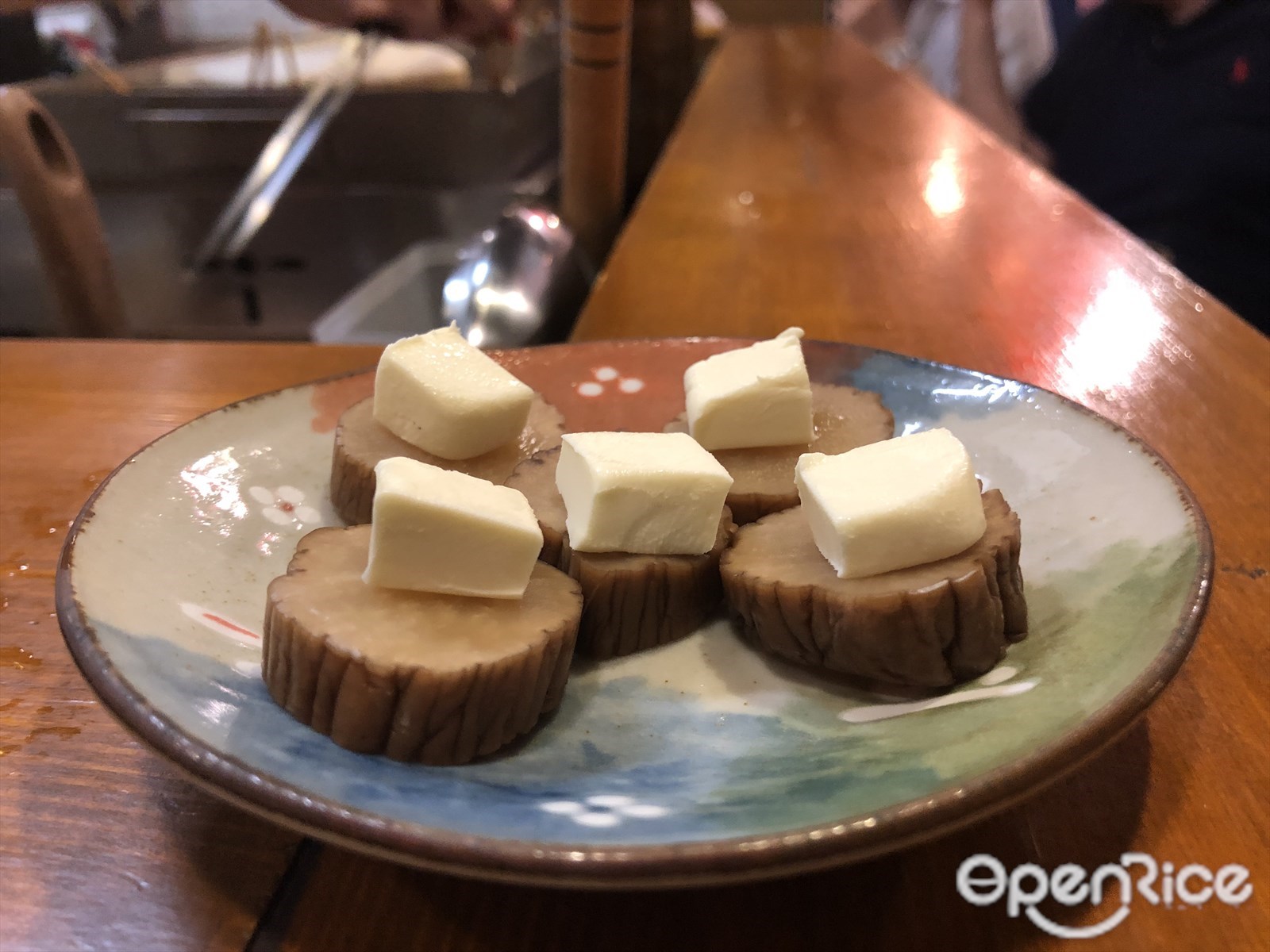 Gyumaru/Ginmaru/Uomaru
Moving on, you may notice three connected shops that all have an "O" in their name. These three shops are famous for beef, fish, and other izakaya foods. This is where you'll get to experience the "drink and eat a little" Japanese izakaya culture.
Feel free to get a carbo load, but as you can probably tell, everyone "izakaya hops" here, so we're going to introduce a few small "snacks" type of dish for you to accompany your drinks.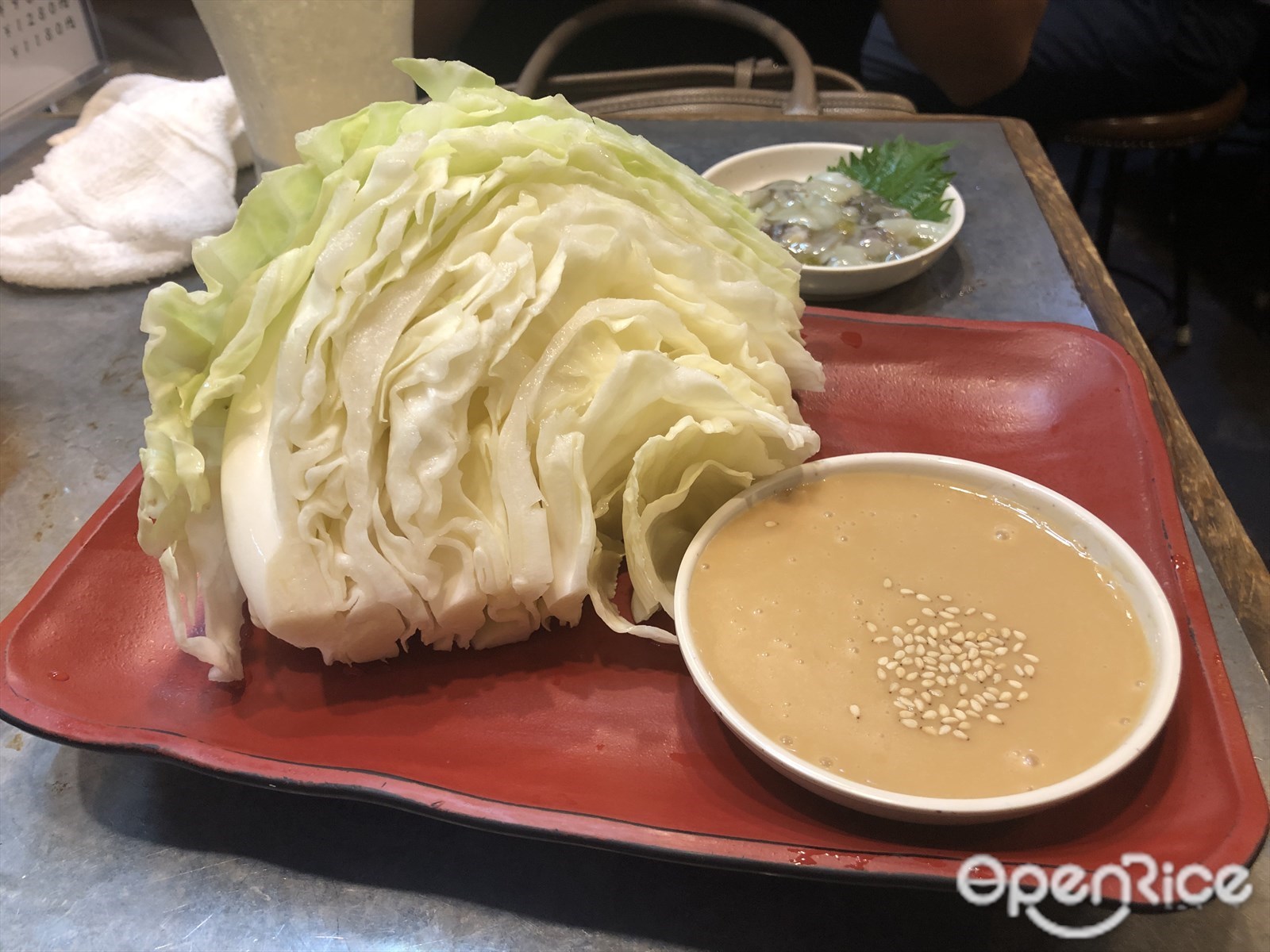 Cabbage. But not really just cabbage - paired with a mayonnaise and miso sauce, you can only taste the freshness of the cabbage even more.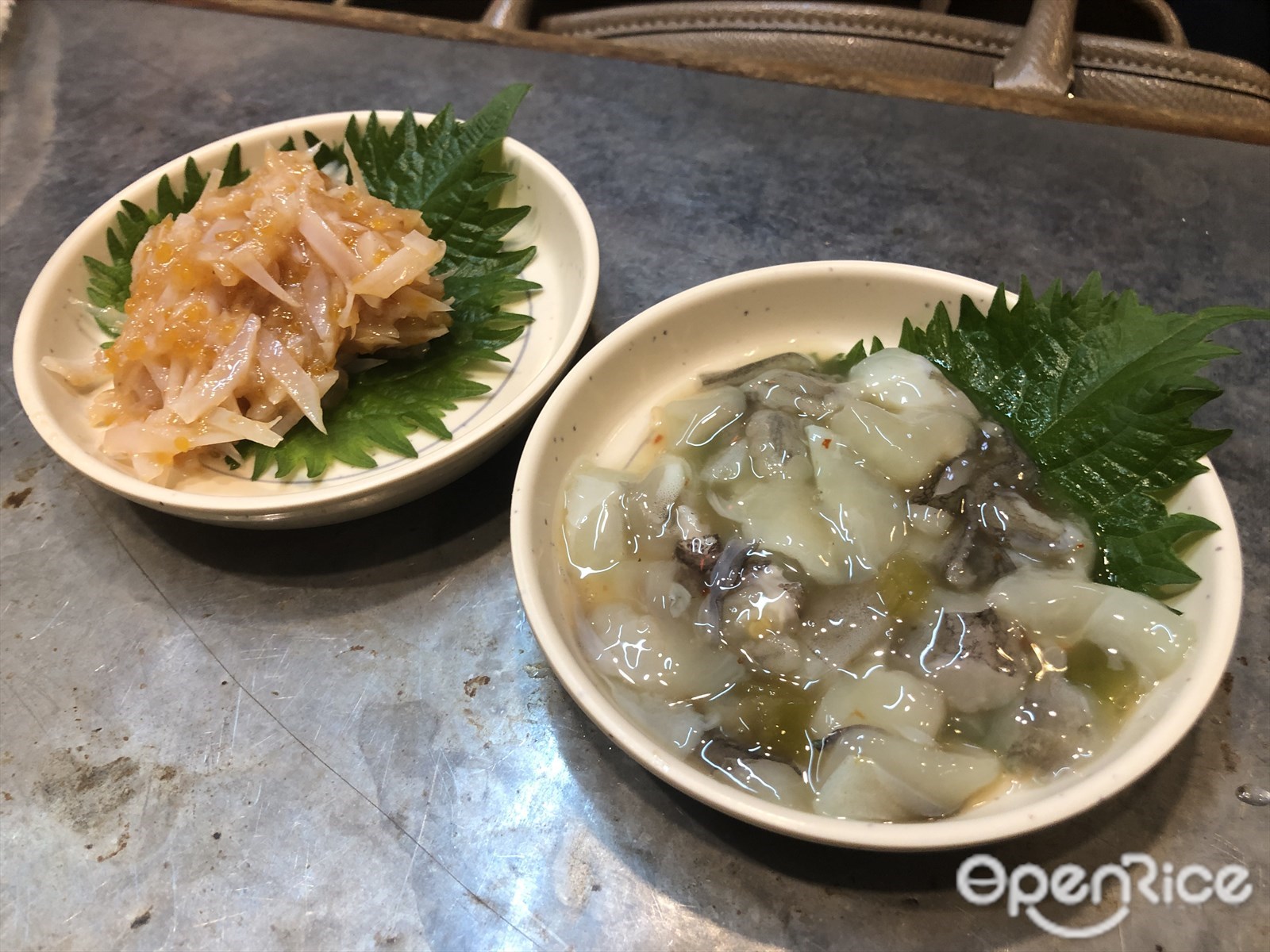 On the left there is "ume-suishou" - a Japanese delicacy with shark cartilage and caviar marinated in plum sauce, and on the right there is "ika-wasabi" - small pieces of squid marinated in a slightly spicy wasabi sauce. Both dishes have extremely interesting texture and work to stimulate your taste buds without stuffing you with too much carbohydrates.


Meat on sushi!?!
Nikuzushi
Towards the end of the night you're probably looking for something that will fill your stomach, and here comes Nikusushi! As the name suggests, this shop offers fresh meat sushi.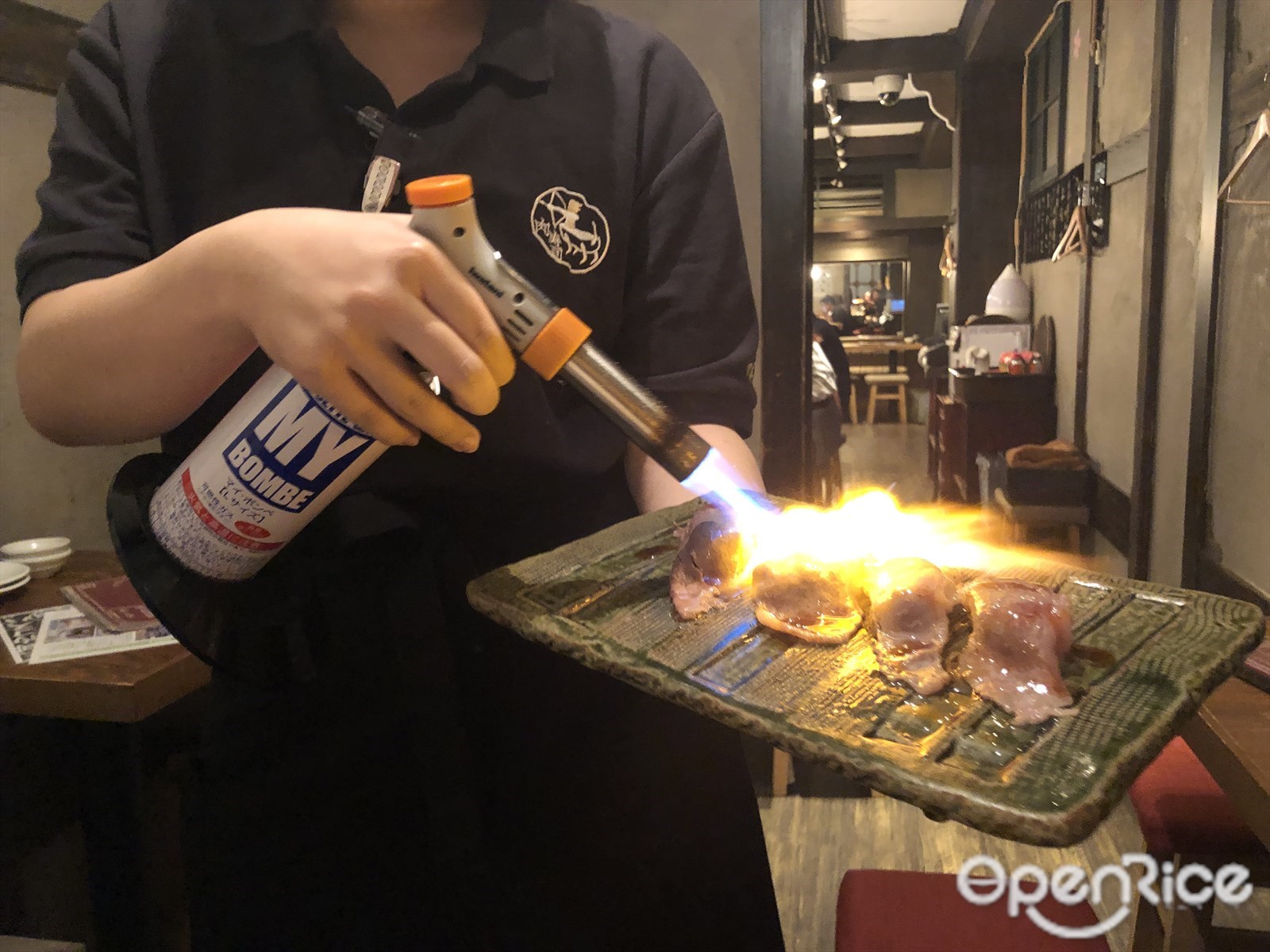 Depending on what you fancy, you can choose from horse meat, beef, chicken, pork, and duck meat. While some sushi will be cooked as they arrive on your table, some will be seared in front of you.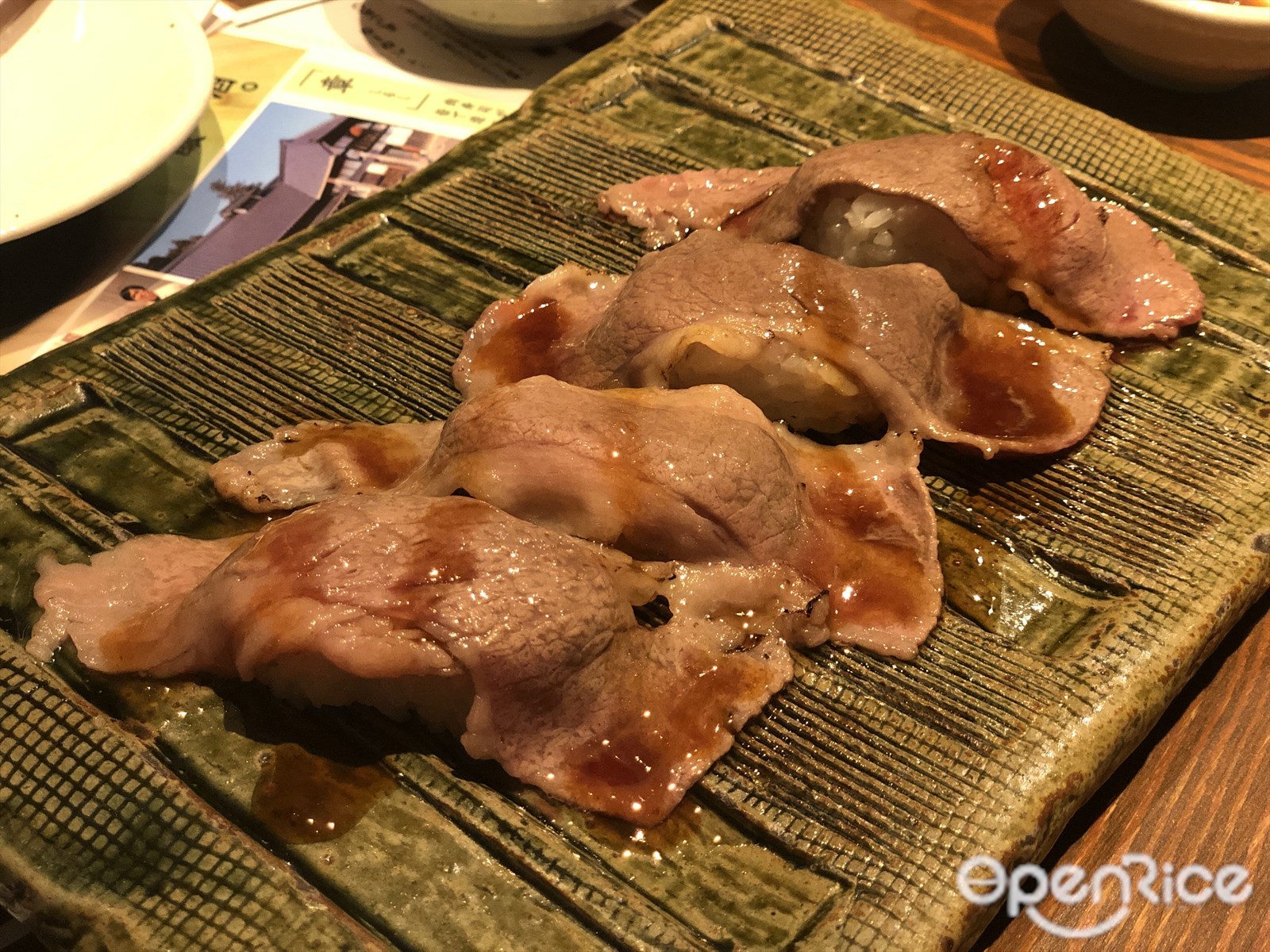 Meat has never tasted so umami - and juicy - before. Regular-sized sushi of course will give justice to Nikusushi already, but you should definitely try the shop specialty "sashitoro," sushi rice covered by a huge and thin piece of perfectly-seasoned fatty beef.


You may have no more words, for that is what happiness tastes like for meat lovers!