Hiroo is a quiet residential district in between Shibuya and Roppongi. The small town is home to a mix of foreigners who work in the nearby embassies and also elderly Japanese grandmas and grandpas. Thus, the town is a melting pot of foreign, English speaking establishments and traditional cafes and bathhouses. For an off the beaten path destination, hop on the Hibiya Line and check out Hiroo!


Have lunch on top of a traditional Japanese sweets shop


Funabashi-ya Koyomi


Funabashi-ya Koyomi is a sweets shop located on Hiroo's main shopping street. The shopping street is a mix of modern restaurants and traditional eateries, for example a juice store right next to a ramen shop. Funabashi-ya is a wagashi (Japanese sweets) shop on the first floor with a cafe on the second floor. The cafe sports a daily lunch deal for 1,190 JPY. The meals change on a daily basis but follow a basic teishoku Japanese lunch set. A protein, such as fish or chicken, is paired with three vegetable side dishes, and served with miso soup and a choice or rice or noodles.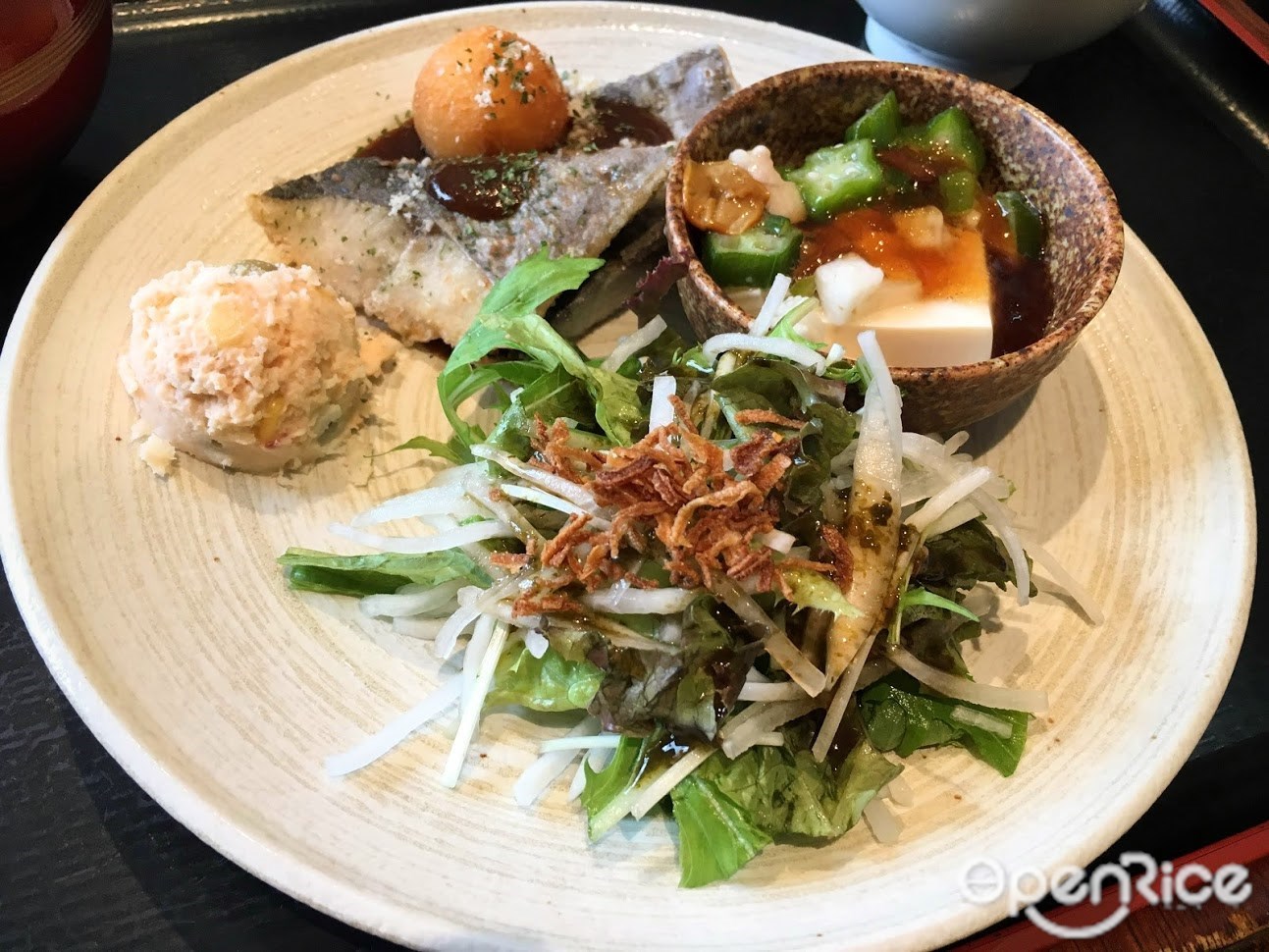 The lunch set is a great representation of Japanese home style cooking.
Save room though because the lunch doesn't stop there. The shop's desserts are included in the price, and diners are rewarded with three types of traditional desserts. Guests are welcome to linger over a cup of green tea and the sampling of desserts in the wood-decorated interior. Can't make it for lunch? Don't worry, the cafe has plenty of drinks and desserts offered for an afternoon tea time. Be warned - the cafe is known to have a long line out the door on weekends, but scoring a spot on a weekday can take less than ten minutes.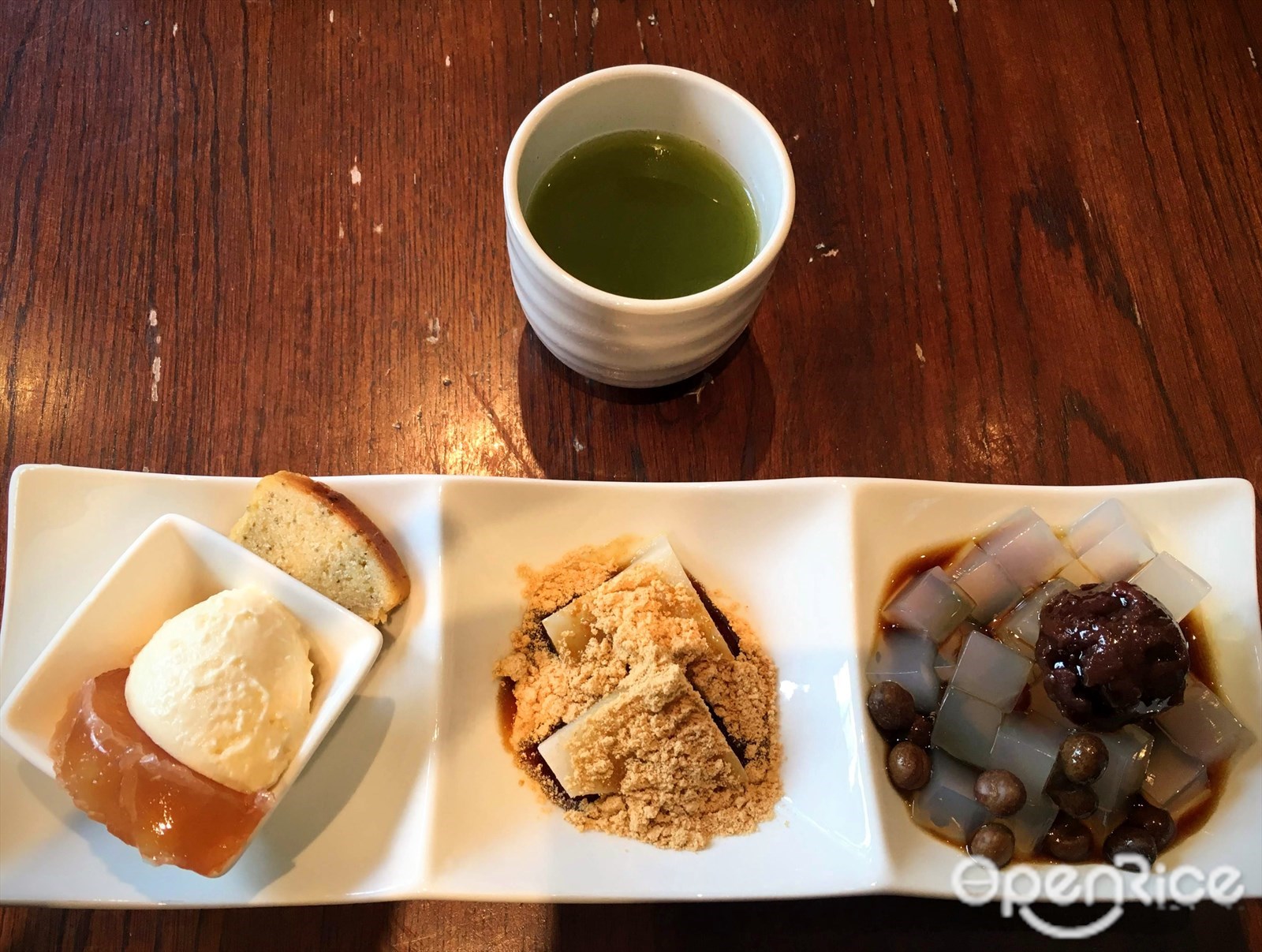 Funabashi-ya Koyomi is open from 11am to 8pm everyday. Their lunch set (1,190 JPY) is served from 11:30am to 3pm.


Dine high up in a treehouse


Les Grandes Arbres


Les Grandes Arbres is hidden behind Hiroo station but is hard to miss. The cafe is located in a large tree, branching out over the neighboring buildings. There is a flower shop on the first floor, and the floral scent welcomes you into the third floor cafe. The interior of Les Grandes Arbres is all light wood, with a bright view of the treehouse. Lunchtime tends to be crowded, even on weekdays, but it is quiet and tranquil for dinner. The tree outside is romantically lit up in fairy lights, and guests can chat over Italian and French inspired dishes. If you can secure a set in the daytime, the upstairs roof offers terrace seating.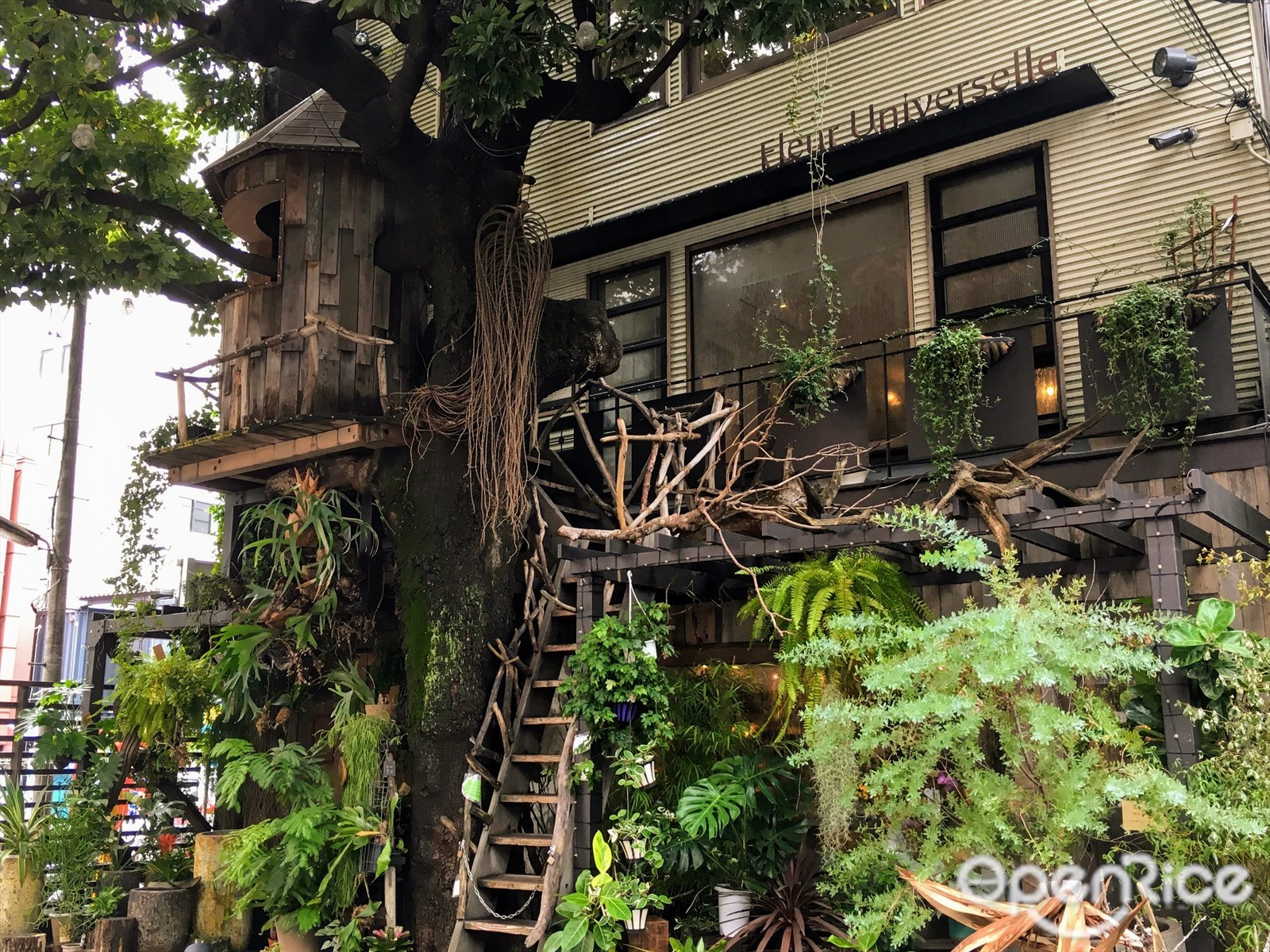 The menu (also offered in English) features light meals perfect for a healthy dinner or light snack. There are plenty of sandwiches offered on the menu, along with chicken ratatouille and desserts. Visitors to the treehouse can spend a sunny afternoon drinking a cup of coffee on the terrace or a rainy day sipping a pot of tea and gazing out into the grand tree.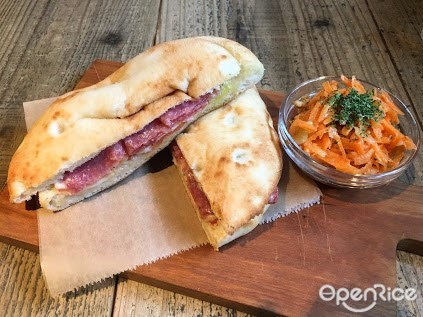 Les Grandes Arbres is open from 11am to 9pm everyday. Meals vary in price but start from 800 JPY. Pictured above is the Focaccia Sandwich (850 JPY).
Relax in nature inside the big city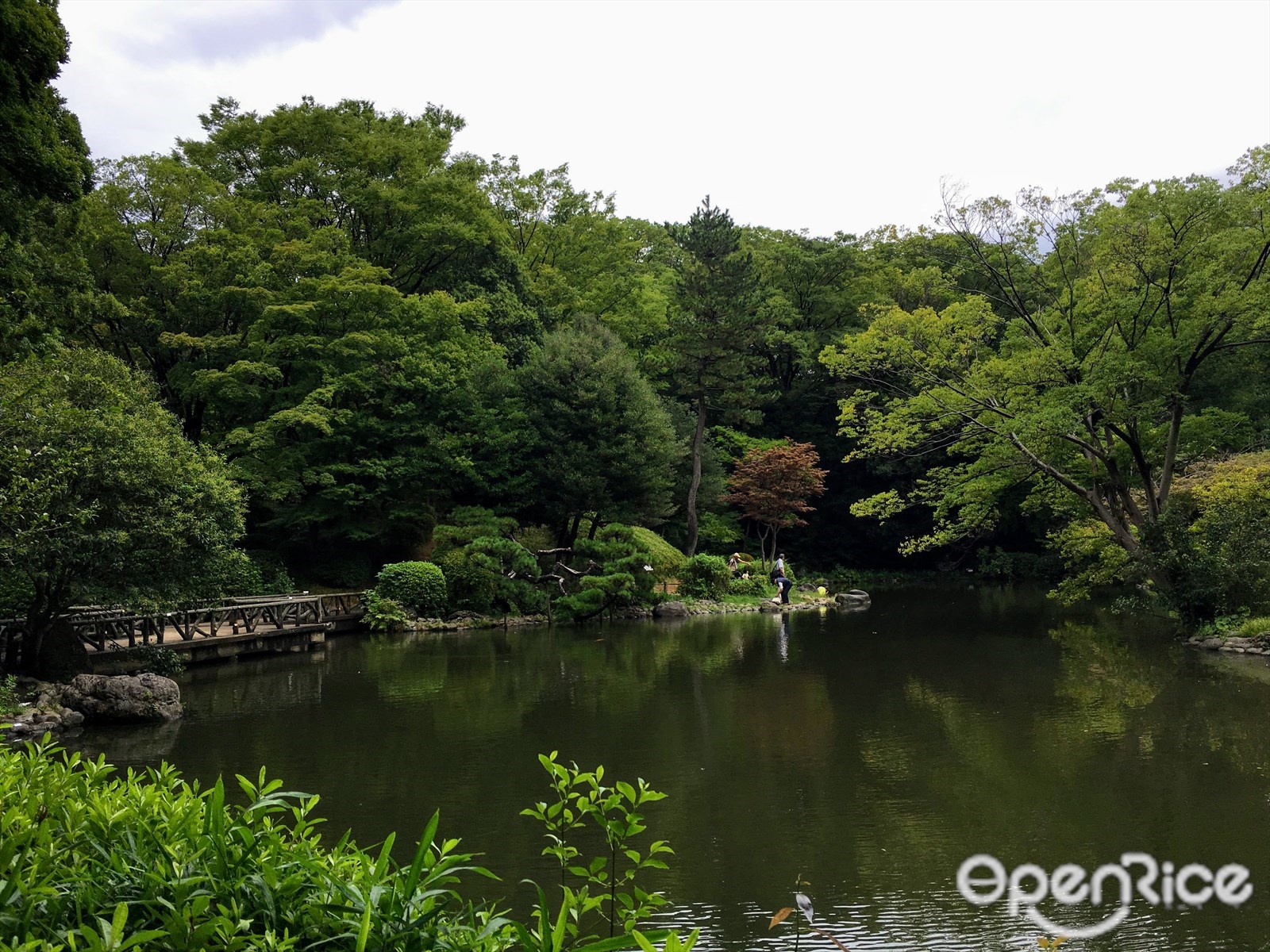 Arisugawa no miya Park is a large spot of nature that is actually the backyard to the Tokyo Metropolitan Library, which holds the largest selection of English books in the city. The park is majestic in every season, in summer the viridescent trees are filled with the singing of cidada, in fall the bright red maple leaves make an appearance. There are even cherry blossom trees that bloom every spring. Visitors can walk around the park and check out local nature and wildlife only minutes away from the bustling crowds. Benches surround the large pond so you can relax with a snack from the nearby National Azabu supermarket and enjoy the nature.