Shibuya is one of the hottests places in Tokyo for hanging out, eating, shopping and pretty much everything else. It is known for the famous scramble crossing, Hachiko statue and all kinds of trendy events. But what keeps shibuya at the top is how it keeps evolving and opening new attractions such as the new Shibuya Scramble Square building, entrance connected to the station. It opened to the public on November 1st 2019, 47 floors high, from 1st to the 14th floor you can find all kinds of shops, restaurants and coffee shops. Above that it is mostly offices except for the 45th to 47th floors which are the main attraction of this place.
There you will find an observation deck with a 360° panoramic view of Shibuya, the 47th floor is actually an open roof top for you to enjoy the open air and take in the view, while the 46th floor still provide you with an amazing view, it will also protect you if the weather is not to your liking. To visit this deck called "Shibuya Sky" you will need to buy a ticket either at the 14th floor or order online for a cheaper price, if you do order online you will need to pick a time slot but don't worry you can buy it while you are there with the free wifi and still save some money. For more information and ordering your online ticket visit the main site here. If you are planning to go there during the evening we recommend checking at the front desk when are the light shows.
If you don't want to pay for shibuya sky then just go to the 12th and check the view from there. You won't get the 360° but you still get to see the famous crossing from way up high and hey it's free so why not.
Seeing as you are more than likely spend a few hours here you might just get hungry, so here a few recommendations.
TSURUTONTAN UDON NOODLE Brasserie Shibuya Store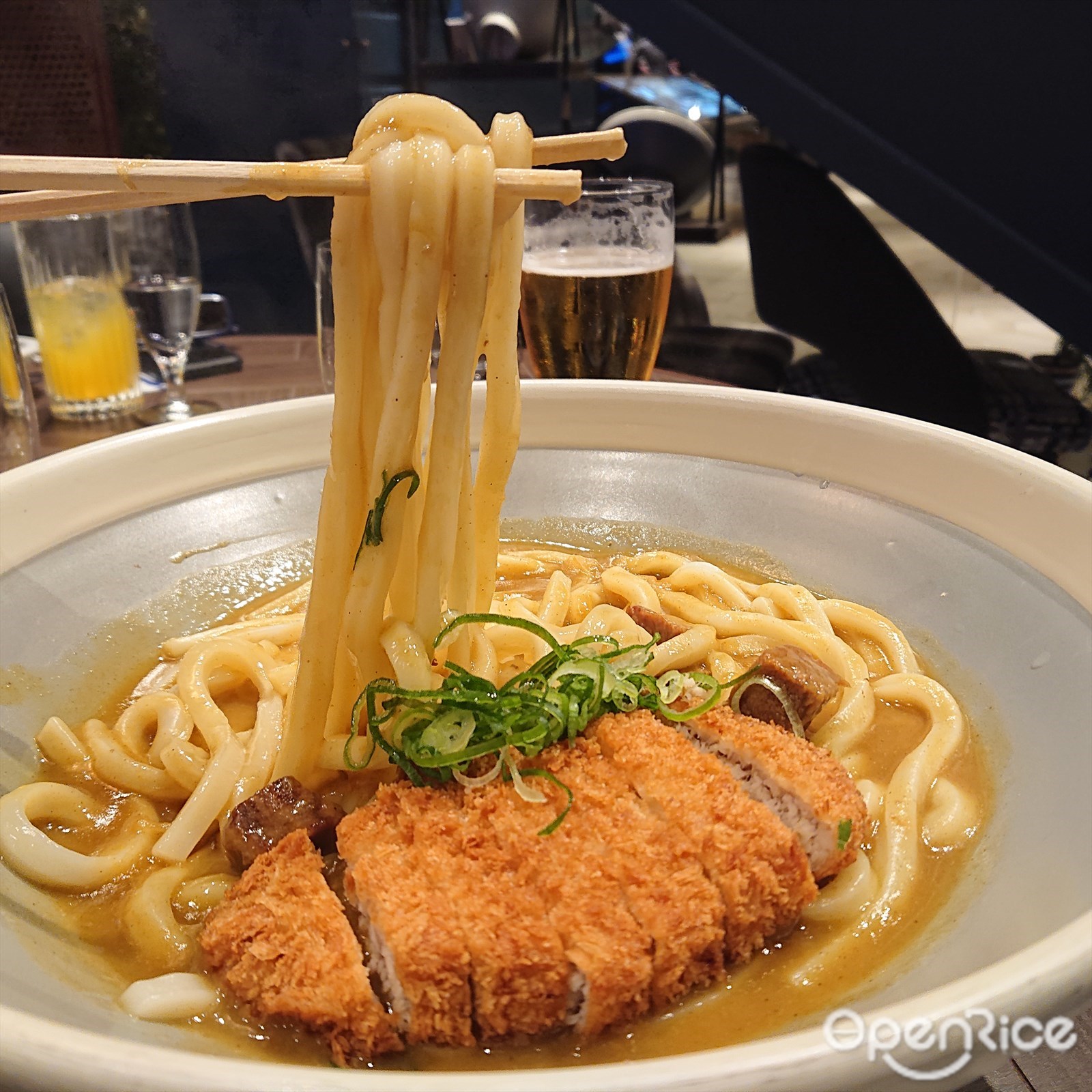 Located on the 13th floor with a unique and modern interior this udon shop will offer you a unique experience. First if you are dining alone or with a small group we recommend asking for a counter seat so you can enjoy the view while eating. Second and probably the most important thing you need to know is that when you order they will ask you if you want 1, 2 or 3 servings of udon and no matter what you pick the price stays the same.
The udon dishes range between 880JPY to 1,980 JPY depending on the dish, and they also offer non-udon dishes like sushi, salads and small side dishes like fried chicken. The menu is in Japanese and English, they are open every day from 11:00 - 24:00.
SHABU-SHABU TSUKADA Shibuya Scramble Square Store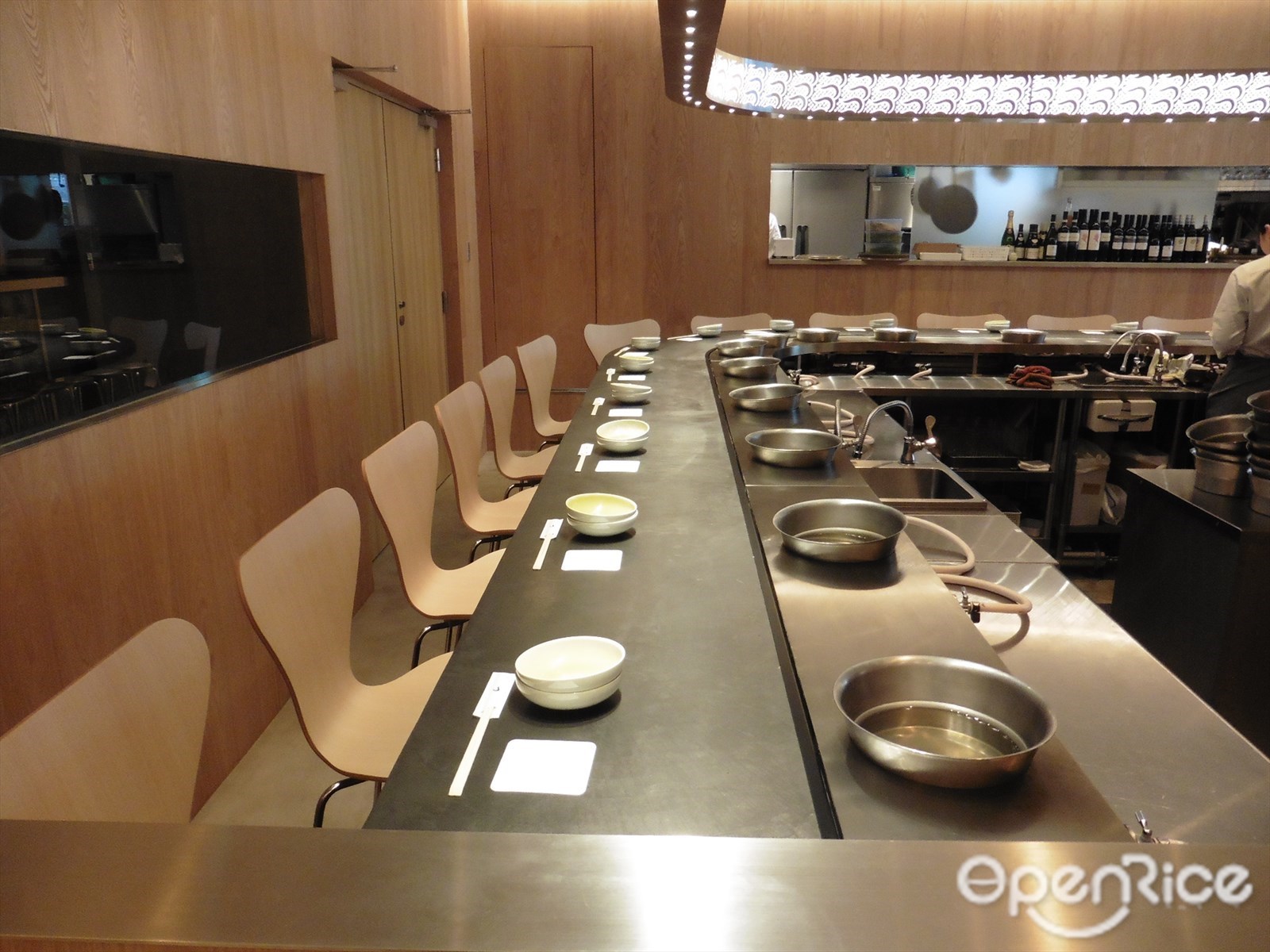 This shabu-shabu place has a bright wooden design that gives off a very relaxing vibe to it and is mostly a counter seat base shop. Not only does it let you see them prepare your food it lets solo dinners the chance to experience shabu-shabu in Japan as most shabu-shabu places right now are aiming for large groups. The price will range from 2,400JPY - 5,900JPY, they are open for lunch from 11:00-15:00 and dinner 17:00-23:00.
TEPPAN-YAKI 10 SHIBUYA
Even though they are open for lunch we recommend going for dinner as it is a few levels above the other previously mentioned. Not only are the seats and tables comfortable there is a good amount of space between the tables and some of them a right next to some giant windows so you can enjoy the night view. More than that during the evening they dim most of the lights and turn on a blue neon lights at the bar that is reflected off a crystal ceiling art installment at the center of the dining area, giving a very romantic atmosphere while enjoying one of their dinner courses.
Lunch time is from 11:00-15:30 (last order 14:30), courses price will range from 3,800JPY - 7,800JPY. Dinner time is from 17:00 - 22:30 (last order 21:00), courses price will range from 8,000JPY - 12,800JPY. English menu available. Located on the 12th floor.
ANNA'S by Landtmann
The 6th floor is filled with beauty product stores and in one of the corners is this small relaxing cafe that focuses on sweets such as smoothies 880JPY - 1,500JPY, cakes around 680JPY, together with coffee 580JPY - 850JPY. The location of this shop makes it a great resting spot from shopping to get some sugar and caffeine. They are open from 10:00 - 21:00.