Meiji Jingu is a Shinto shrine, dedicated to the souls of Emperor Meiji and Empress Shoken in 1920. This place is known to be Japan's most visited shrine in the New Years, and as a popular sight-seeing spot in Tokyo.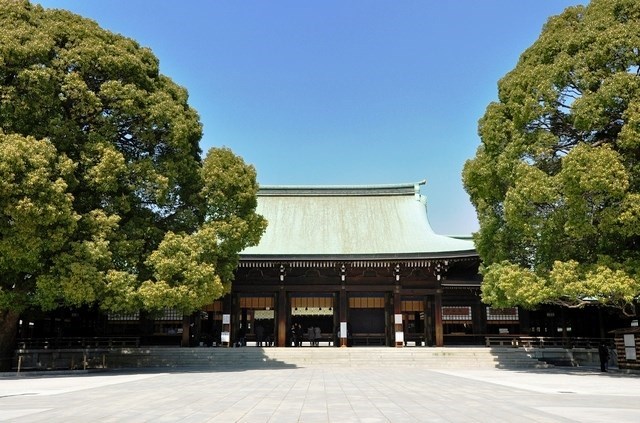 Photo Source: Jin-power.com

A Premier Power Spot Almost a 100 years from its establishment, Meiji Jingu has transformed into a natural forest. According to Feng Shui, its location is said to be the gathering point of powers flowing from Mt. Fuji towards the Imperial Palace, and this is why the greens surrounding the shrine has grown so fast. Although the entire landmark is considered to be a power spot, it is believed that the Kiyomasa Well (清正井) in the Inner Garden is especially powerful.Just visiting the well is said to bring good luck, and many take photos to set is as wallpaper on mobile phones.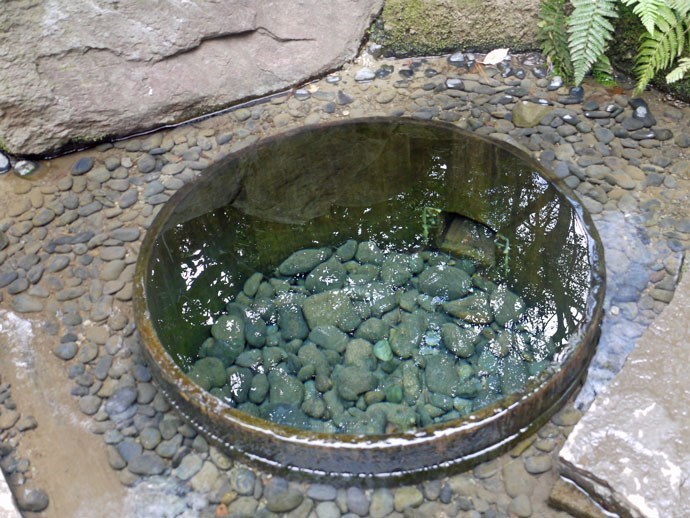 Photo Source: Let's Enjoy Tokyo

Desserts to follow After charging yourself with the best of luck, satisfy yourself with a variety of delish and kawaii Harajuku Sweets! See our list below for hot places in the Takeshita Steet and La Foret Building area:-

#01. Marion Crepes
Crepes are originally from France, with a simple sugary butter taste. Marion Crepes, established over 40 years ago, is the pioneer of crepes in Japan. They were the first to come up with the Harajuku-style crepes - using fruit and ice cream toppings. With over 70 types of crepes to choose from, the current popular flavors include the classic 'Banana Chocolate Special' and 'Custard Chocolate Special'.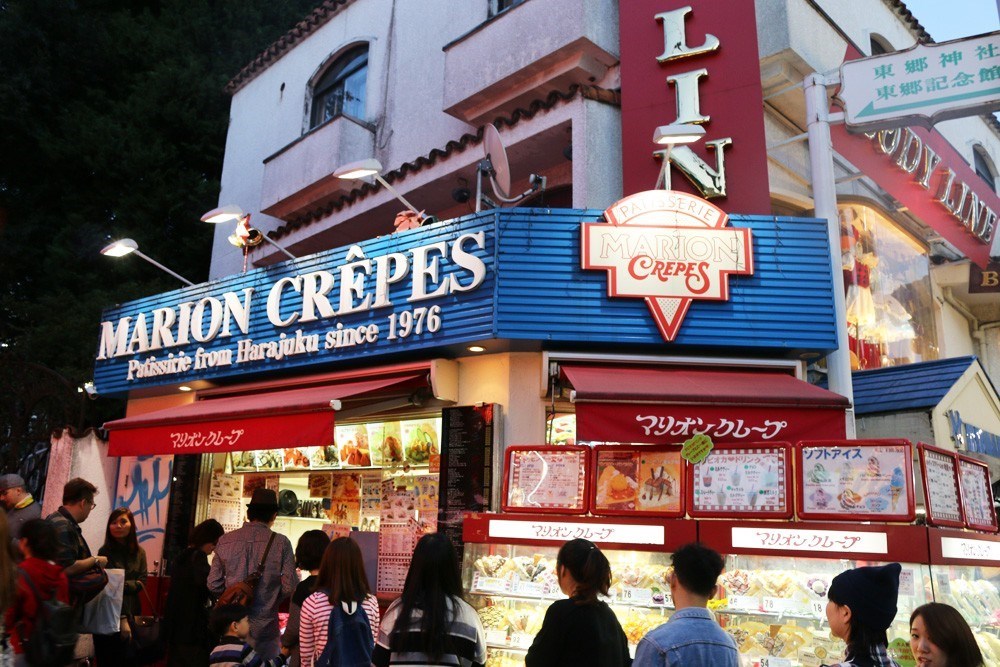 Photo Source: MATCHA JAPAN TRAVEL MAGAZINE
#02. Eggs'n Things
An 'All Day Breakfast' concept welcomes you to enjoy Hawaiian breakfast menus at Eggs 'n Things, including pancakes and eggs benedicts. Both of which are loved by the younger locals in Tokyo. Since their grand opening in 2010, the 'Strawberry Whip cream and Macadamia Nuts' pancake has been one of the most popular menus.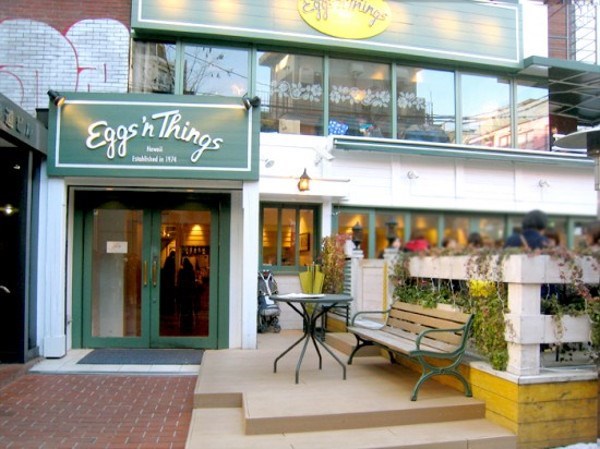 Photo Source: Harajuku Doors
#03. LOLA'S CUPCAKES
Located inside Cascade Harajuku, LOLA'S CUPCAKES is a cupcake shop from the UK, with over 18 shops across London and its surround areas. All cupcakes are handcrafted by patisseries who had passed training in the London headquarters. Its pop and colorful looks have definitely captured the hearts of the Japanese people!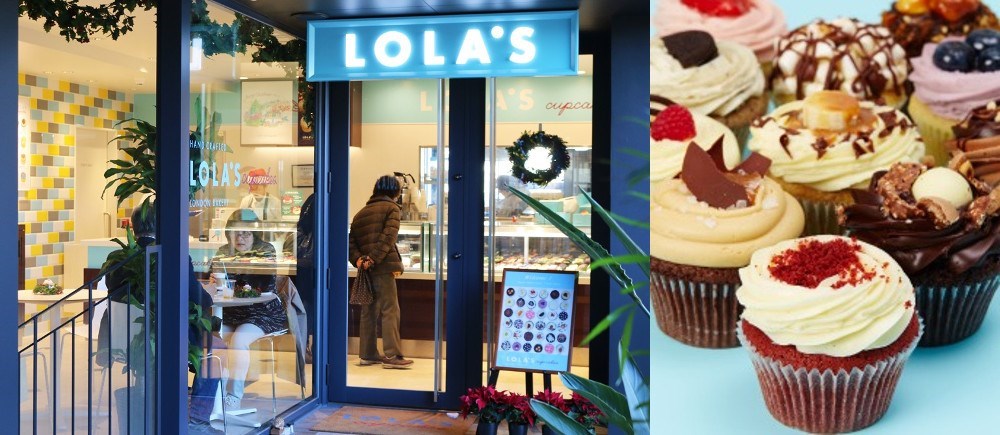 Photo Source: MATCHA JAPAN TRAVEL MAGAZINE / LOLA'S cupcakes
#04. Yuki no Hana
In the back alleys of Takeshita Street lies Brahms Lane, filled with small European style cafes and boutiques. Dessert Cafe Yuki no Hana is one of them. Originally from Korea, this shop serves the Korean shaved ice dessert 'Pappins', using soft and fluffy ice as light as snow.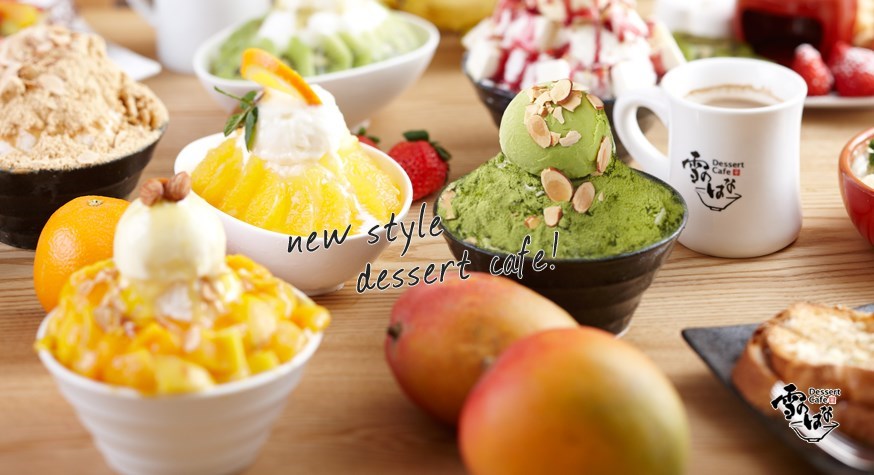 Photo Source: DESSERT CAFE YUKINOHANA
#05. CANDY A GOGO
CANDY A GO GO imports up to 150 types of cute candy around the world, which are sold collectively by weight. The Harajuku shop's fun interior design portrays a pop foreign city, with staff wearing matching pink maid dresses and wigs!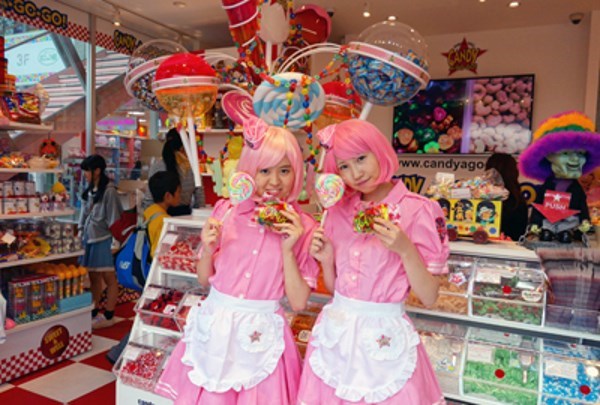 Photo Source: CANDY A GO GO
#06. Cookie Time
New Zealand's organic cookie brand, Cookie Time offers healthy and delicious cookies - no food additives and coloring. Its signature menus include the freshly baked 'Chocolate Chunk Cookie' and 'Cranberry White Chocolate Cookie'. The fresh cookies are soft and chewy!
Photo Source: Harajuku Doors
#07. SWEETS PARADISE
Sweets Paradise is a casual dessert buffet found across Tokyo, constantly serving over 30 differnt kinds of desserts.Their seasonal limited sweets for May (2016) are the 'Matcha Tart' and 'Sour Orange Milk Coconut Jell-o'. Eat all the cakes, jell-o's, wagashi, seasonal tarts and other desserts you can ever think of!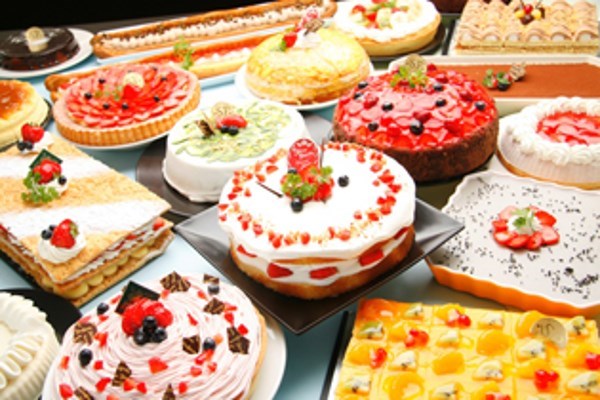 Photo Source: SoLaDo takeshita-dori
#08. KAWAII MONSTER CAFE
Stuffed with all the KAWAII things around Harajuku, the all-new concept restaurant KAWAII MONSTER CAFE HARAJUKU represents the crazy and colorful side of Tokyo. Produced by artist Sebastian Masuda, creator of Kyary Pamyu Pamyu's music videos, guests are welcome to enjoy 4 different atmospheres:- MUSHROOM DISCO, MILK STAND, BAR EXPERIMENT, and MEL-TEA ROOM. Each with a different style of cuteness and color. *English and Korean speaking staff available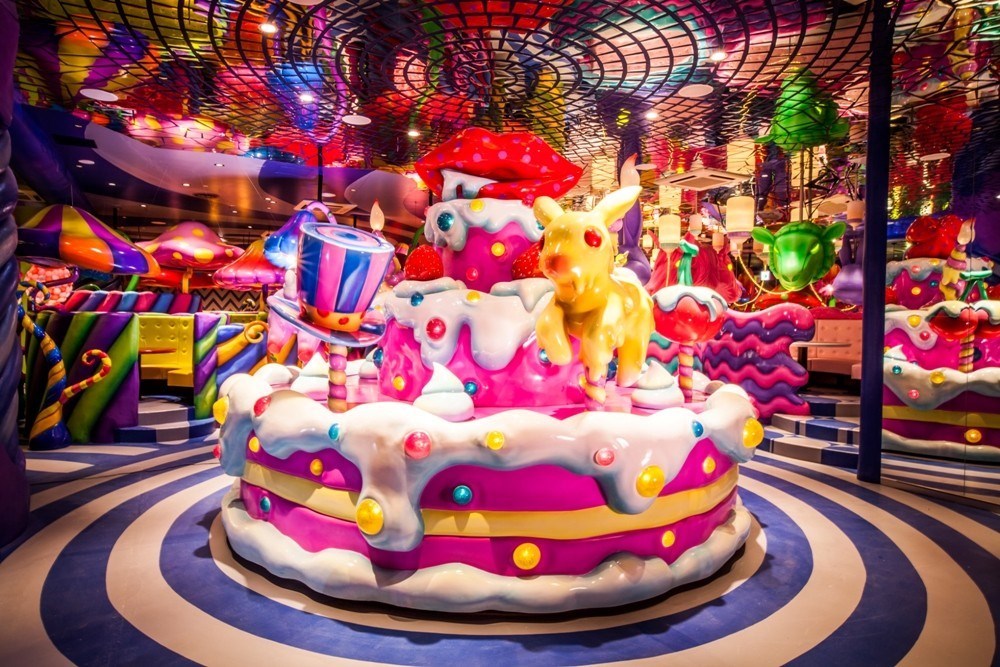 Photo Source: MATCHA JAPAN TRAVEL MAGAZINE
#09. Croquant Chou Zakuzaku
Opened as the Flagship store, Harajuku's Croquant Chou Zakuzaku sells cream puffs made with crunchy sugar-coated almond batter. The name "Zakuzaku" expresses the sound effect when biting into the freshly baked cream puff. The shop is originally from Sapporo, and a large proportion of the ingredients used are from Hokkaido. At the Harajuku store, you can try the Harajuku limited 'Zakuzaku Soft serve Ice cream'.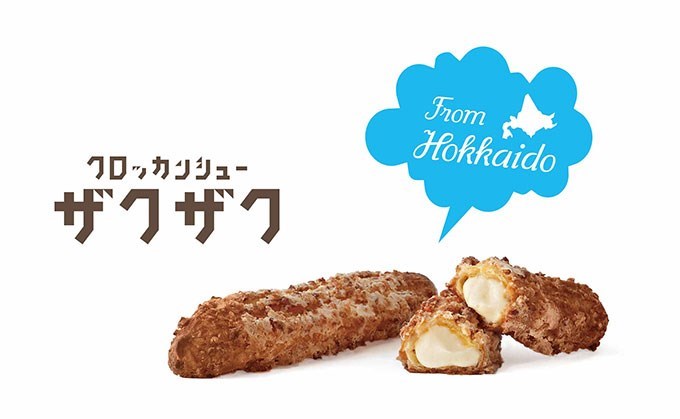 Photo Source: FashionPress
#10. TOTTI CANDY FACTORY
TOTTI CANDY FACTORY is a candy store which opened in Harajuku last August. Its pop interior, jewel-like gummy, and colorful candy create one cute atmosphere. Candy sold here are from various brands overseas, and sold by weight. Apart from candy, its currently popular menus are the colorful giant cotton candy including the 'TOTTI 3-Colored Cotton Candy' and 'TOTTI Heart Cotton Candy'.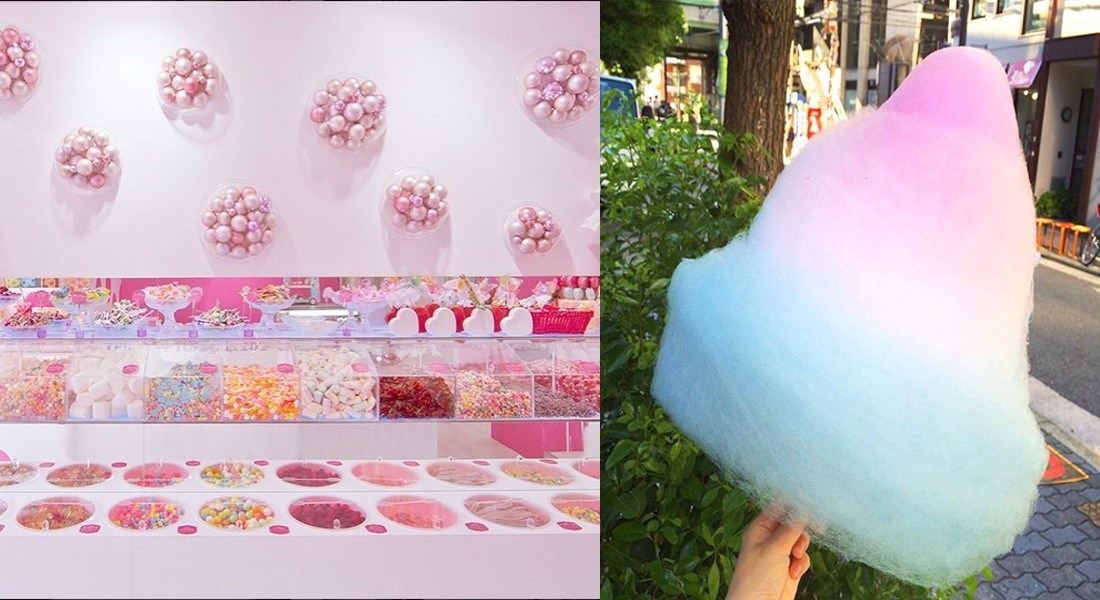 Photo Source: CHARISMA TALK / ヒルナンデス情報まとめ!

Harajuku Information Centers Lost? Want shop reccomendations? Get around Harajuku the smooth and smart way by visiting these Harajuku's Infomation Offices! 1. Moshimoshi Nippon's 'MOSHI MOSHI BOX'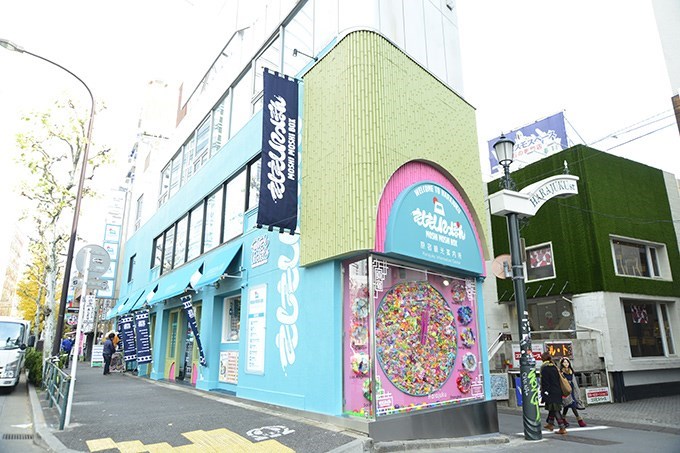 Photo Source: FashionPress

Since 2014, MOSHI MOSHI BOX has been officially run by the Shibuya Ward Tourist Association, partnering with Harajuku' store associations. Offering you with tourist information, original souvenirs, and Japanese cultural workshops - this is the place to go for a memorable Harajuku experience!

2. The 'Harajuku Tourist Information Center'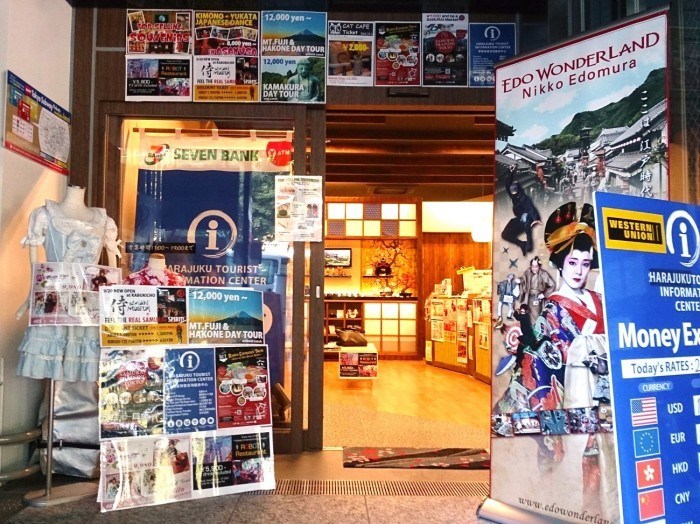 Photo Source: MATCHA JAPAN TRAVEL MAGAZINE

A 30-second walk from Harajuku Station Takeshita Exit, this information center offers help in 18 languages* - of which English, Chinese and Thai speaking staff are always at the office to help you around Harajuku. You can also take 'Samurai Training' classes (7,000JPY) and make your own ramen (2,500JPY), or dress up like a Harajuku Lolita girl (9,980JPY)! *18 languages include English, Chinese, Korean, Italian, French, Portugese, Bengali, Burmese, Thai, Swahili, Spanish, Vietnamese, Nepalese, Tagalog, Hindi, Sinhalese, Tibetan, and Malay.