When you decide "I want fluffy pancakes!", Tokyo is the place to be, but when the lines are long at famous stores like A Happy Pancake, or Flippers, how about trying out a lesser-known shop?
Accueil Cafe
Accueil Cafe near Ebisu station is a centrally located cafe that boasts a nice variety of souffle pancakes. Their most famous pancake is the Vanilla Whip Cream Banana pancake and you can choose to top it off with either caramel or chocolate sauce.
Another favorite
is the Roasted Marshmallow pancake. The sweetness of this decadent creation is nicely balanced out with the saltiness of melted butter.







View this post on Instagram

Roasted Marshmallow pancake (900 yen)
Personally, I was craving for a more chocolatey flavor so for fellow chocolate fans out there, rejoice for there is a Chocolate Cookie Pancake on the menu! The chocolate pancake itself is not overly sweet so the dried fruits, bananas and vanilla ice cream help add just the right amount of sweetness to this delicacy.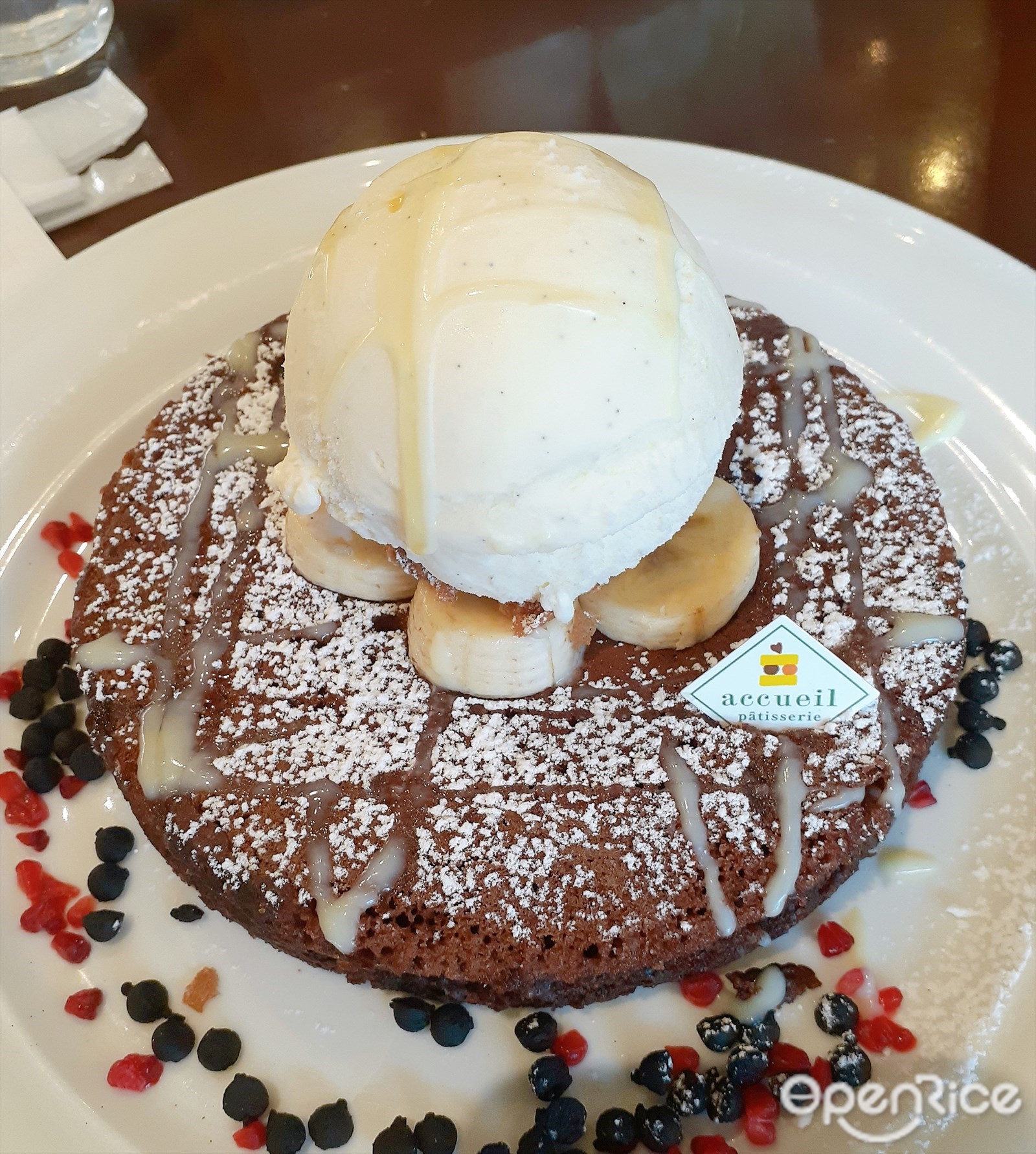 Chocolate Cookie Pancake (980 yen)


As an extra icing on the cake, Accueil Cafe is also famous for their delicious omurice and have a regular menu consisting of pasta, fromage and meat-based main dishes and so on.


All the pancakes come in 2 sizes - half or regular. The prices for the pancakes introduced are for a half size serving which is just enough for 1 person.


If you are ordering a main meal to go along with your pancakes, please remember that a regular size pancake is usually more than enough for 2 people!


Banks Cafe & Dining Shibuya

Banks Cafe & Dining Shibuya is an all day cafe that is famous for its "Silky Pancake" - a pancake that melts in your mouth. The "silky" texture is credited to the ingredients (vanilla, butter and flour even!) used which are produced in Hokkaido.








View this post on Instagram
Silky Pancake (1150 yen)


If you are interested in trying a savory pancake, they also have a Prosciutto & Arugula pancake (1600 yen) topped that is topped off with a soft boiled egg to give it an overall nice creamy texture.
If you are in the Harajuku area, Workingholiday Connection is definitely a must go. It is only a 1 minute walk away from Meiji-jingumae station and prides itself on delicious pancakes, modern and stylish interior AND perhaps most interestingly, their handsome waiters.
Their most famous menu selection is the All Star Pancake where you'll be able to get a taste of all 4 different flavors of pancakes (Chocolate, Berry, Matcha and Mango).








View this post on Instagram
All Star Pancake (3500 yen)


Espresso D Works Shibuya Store

Espresso D Works is a little cafe tucked in a little underground space in the central Shibuya area. This cafe is great for many reasons. First, for the lovely cozy interior. Second, it boasts a menu that has a variety of delicious selections which include a great variety of tapas, pasta and rice dishes as well as a full dessert menu that includes 4 amazing Souffle Pancakes, Dutch baby pancakes which are trending in the Big Apple and the famous chicken waffle which was featured on Japanese TV. Lastly, the sheer novelty that the restroom is accessible via a secret bookshelf door makes it an appealing stop on the curious traveler's checklist!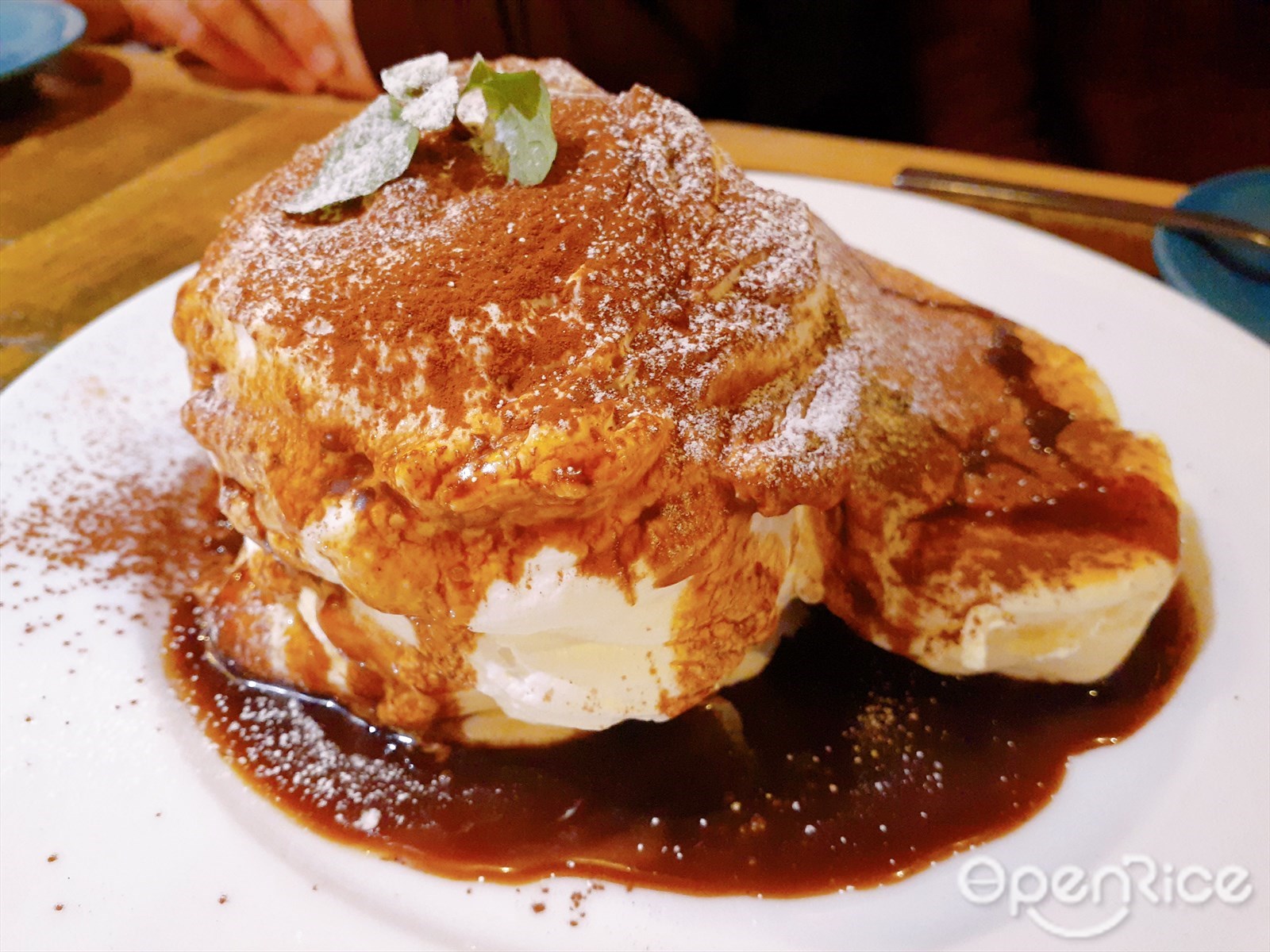 Tiramisu Souffle Pancake (1380 yen)
Don't forget to check out the Secret Bookshelf Door before you leave!


512 Cafe & Grill

Another cafe famous for its souffle pancakes is the 512 cafe which is located in the Minato area, between Roppongi and Nogizaka stations. They have several varieties of "soufflé" pancakes. One of the more interesting ones is the Tapioca Mochi Hoji Tea Pancake. They also have special pancakes available seasonally. You can identify the seasonal pancakes quite easily as the names of these pancakes tend to begin with 512.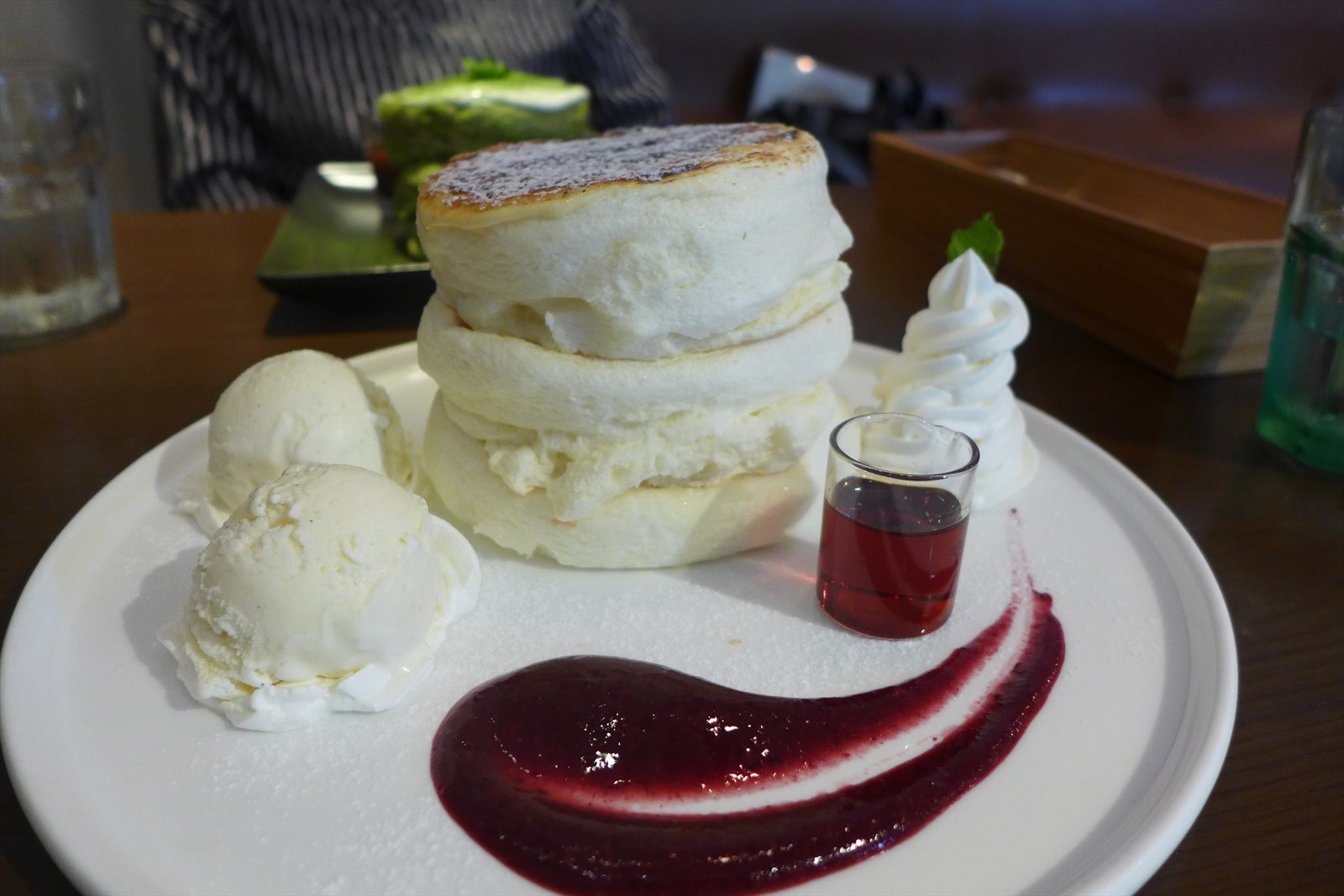 Fluffy Souffle Pancake (1500 yen) Photo: Soozookeyy

Pancakes are served all day here. Weekday mornings are slow so no waiting in lines. It boasts a good view as well as it is located just outside Roppongi midtown park with terrace seating.