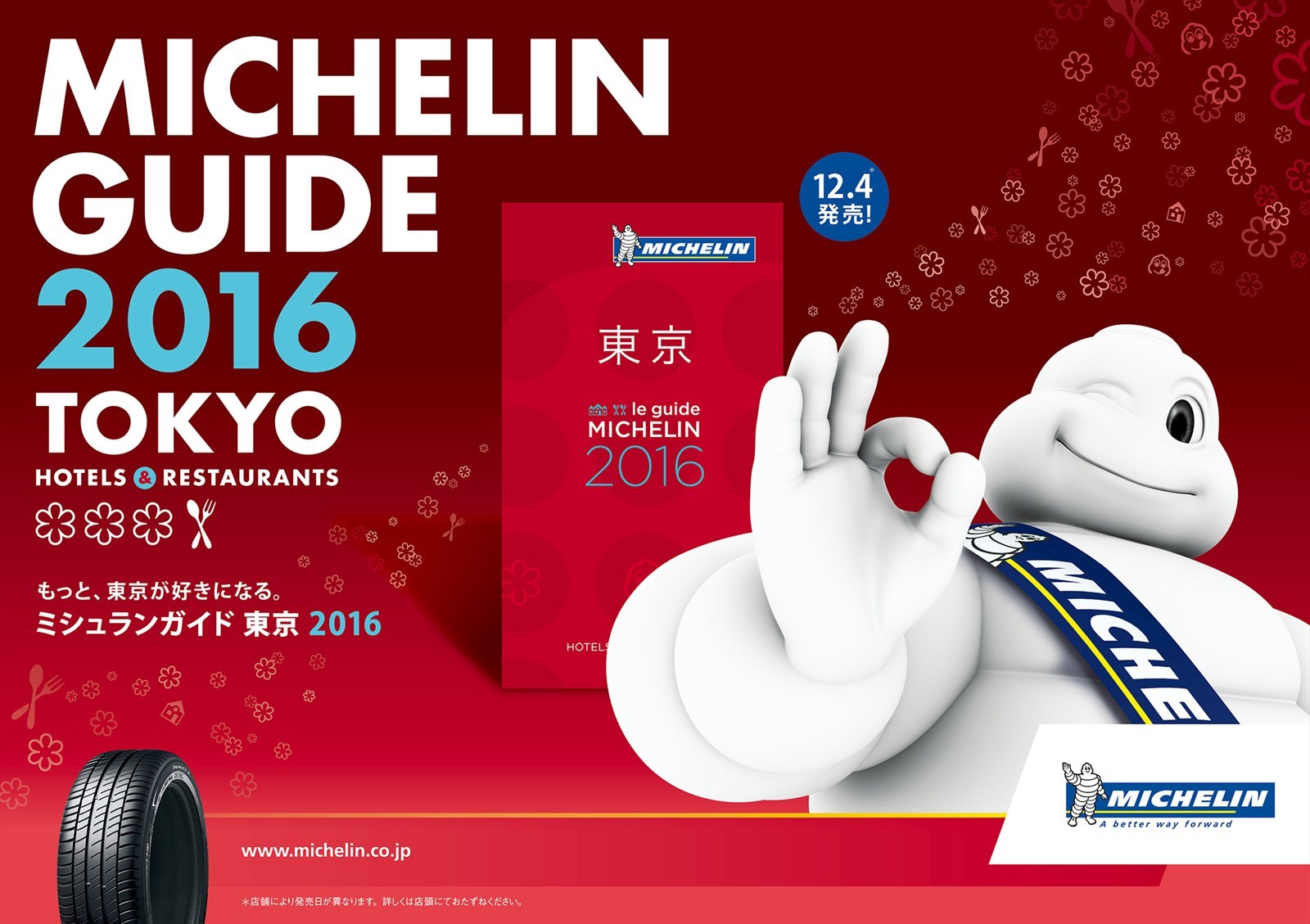 Photo Source: Club Michelin

The Michelin Guides in Japan are released every Winter, and its latest edition Michelin Guide Tokyo 2016 was released in December 2015. Japan is known for having the most Michelin Star restaurants in the world, and in the 2016 Tokyo Edition, 153 restaurants were awarded 1 star. Of which 15 restaurants were awarded stars for the first time. See our Top 10 Favourite 1 Star Restaurants that we have carefully selected! Be careful - these are still hot dining places and reservations are necessary for a definite dining experience!
---
Japanese Soba Noodles Tsuta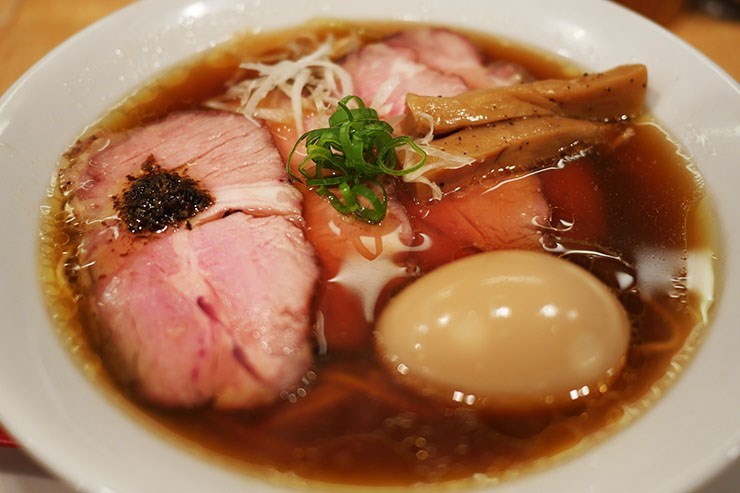 Photo Source: Buzz Plus News

A 2 minute walk from the Sugamo Station on the JR Yamanote Line, this is where you will find Japanese Soba Noodles Tsuta. The restaurant was listed on the Michelin Guide Tokyo 2015 as Bib Gourmand, and has ranked up with a star for 2016. Although the store is named Soba Noodles, they do not serve buckwheat noodles; what you will find is fine ramen and tsukemen (dipping noodles). The most popular menu is the Shoyu Soba (Soy-sauce Ramen), made of stone-ground noodles in chicken based blended soup. With no additives used, this is not only delicious, but also safe! For Your Information... From May 24th to June 20th, Japanese Soba Noodles Tsuta is collaborating with convinence store Circle K Sunks, selling ramens and beef bowls!
---
Nakasei Uchimise

Photo Source: Nakasei Uchimise

This is an Aging Beef restaurant adjacent to Nakasei, a high grade butcher. Meats are aged over a period of 4 to 8 weeks before put into showcases for serving. With a variety of meats to choose from, each slice of meat is grilled on lava stone, in order to remove any unnecessary smells and to be served at its best state.
---
TIRPSE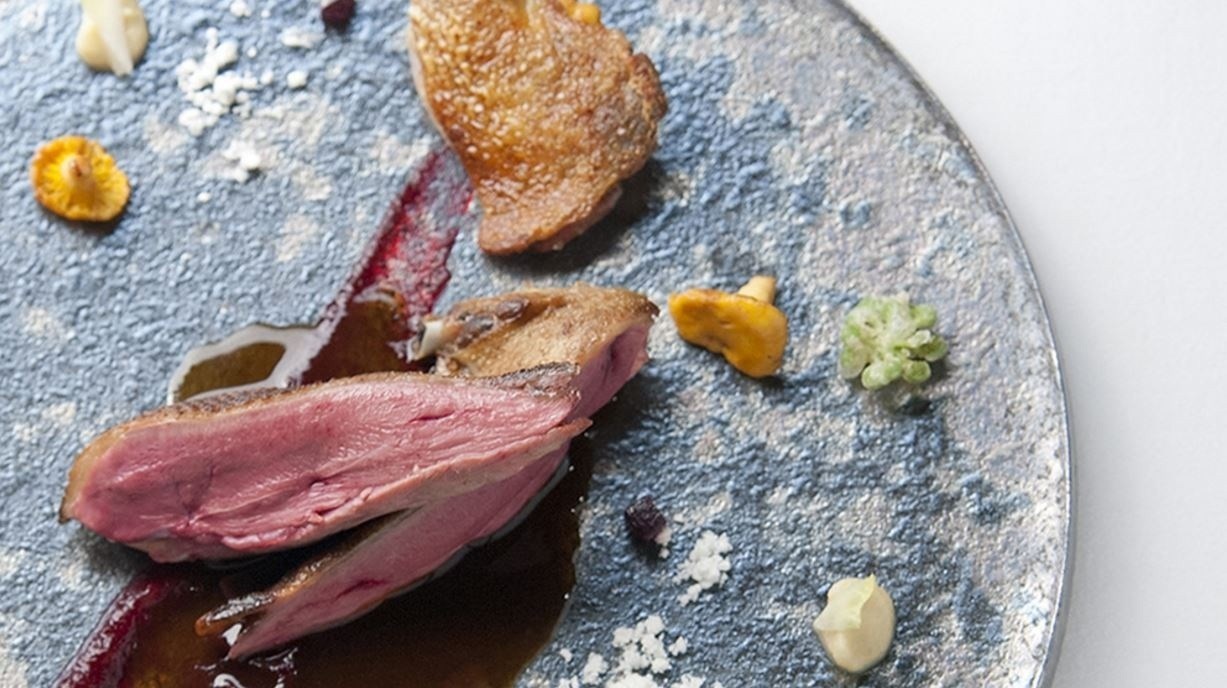 Photo Source: All About Japan

12 minutes by foot from the Shirokanedai Station lies TIRPSE; situated where Michelin's 3-star French Restaurant Quintessence used to stand. Staff members at TIRPSE are Quintessence's former staff, serving French Cuisine with a multinational essence. Lunch and dinners both require reservations, and offers Omakase Course only.
---
Tapas Molecular Bar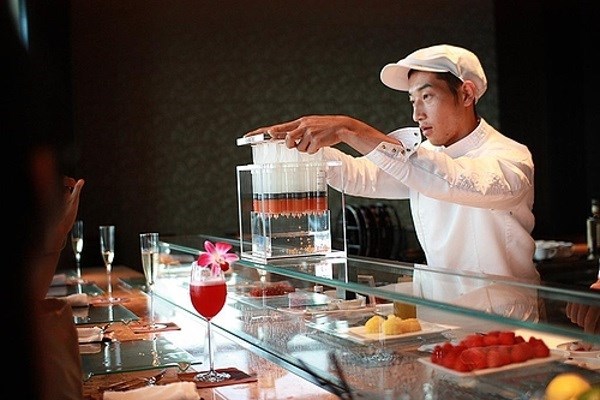 Photo Source: DP WEB.

Situated on the 38th floor in Mandarin Oriental Hotel Tokyo, Tapas Molecular Bar offers molecular cuisine. With only 8 counter seats, the bar serves delicious dishes in the traditional sushi-bar style, chefs will prepare bite-sized creative delicacies. With only 2 rounds of dinners per night, advance reservations are must for those who wish to take on this fine gourmet experience.
---
La BOMBANCE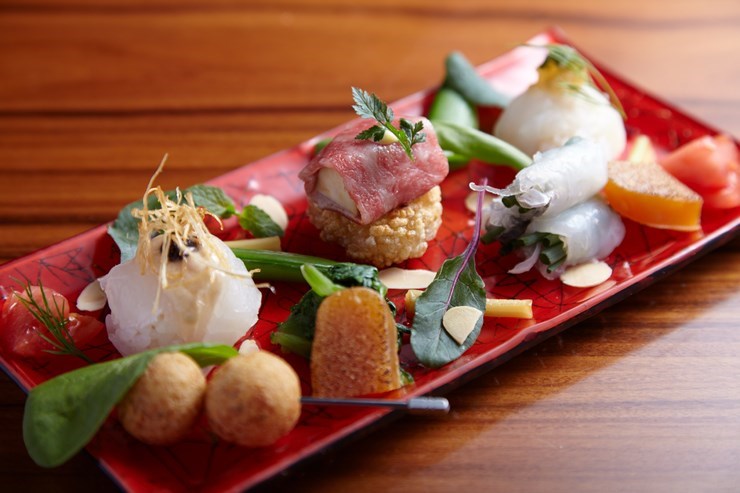 Photo Source: Savor Japan

Winning stars for 9 consecutive years, this Japanese cuisine restaurant located in West Azabu, welcomes customers with their Ichi-go Ichi-e (once in a lifetime) concept. The restaurant name 'La BOMBANCE' means 'feast', and its menu is a 10,000JPY course with approximately 10 dishes, which changes every month.
---
ICARO
5 minutes from Nakameguro Station, lies the professional Italian Cuisine restaurant ICARO. Its chef with 7 years of experience in Northern Italy, serves local Italian cuisine a la carte. Especially popular are gibier meats including deer, lamb, boar, and quail.
---
Ogasawara Hakushaku-tei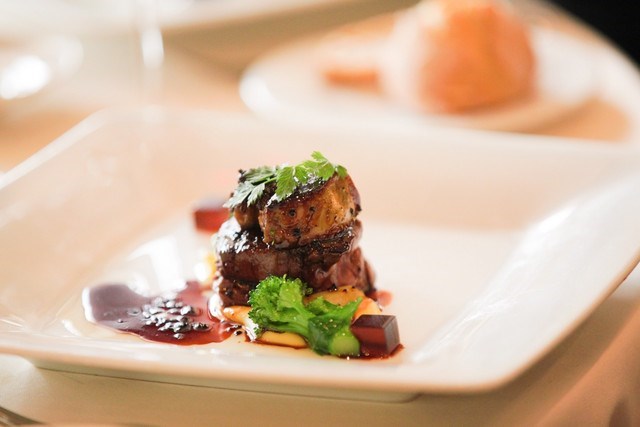 Photo Source: mwed.jp

Built in 1927, Ogasawara Hakushaku-tei was Count Nagayoshi Ogasawara's residence with a Spanish architectural style. Today, the interior of the Count Ogasawara Residence revived after 75 years, has become a restaurant, cafe, gallery, and wedding venue. At the restaurant, modern Spanish Cuisine is served using Japanese ingredients and Spanish techniques. Lunch and dinner courses can be enjoyed for 7,000JPY and 10,000/15,000JPY respectfully.
---
Zuisetsu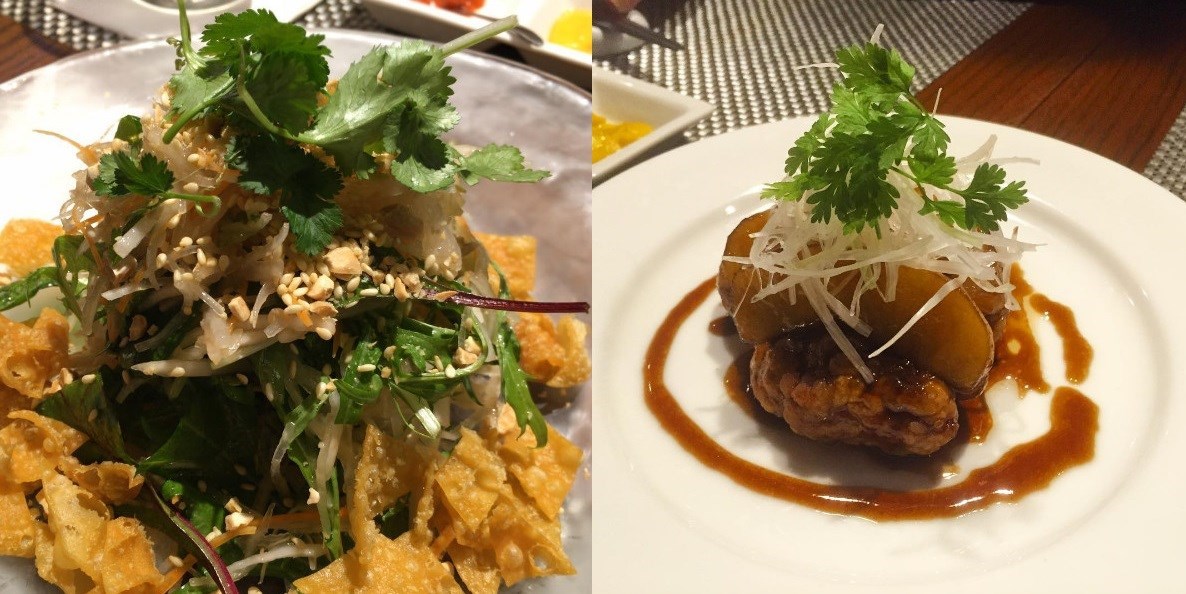 Photo Source: comi1001, rikuto55call@Instagram

Zuisetsu is a Cantonese Cuisine restaurant located in Umegaoka, Setagaya. Its Chief Chef is originally from Yokohama's famous Chinese Restaurant 'Kiyoken'. Located in a residential district, locals enjoy coming here for high valuer for money food; especially popular are their Dandan noodles.
---
Yorozuya Okagesan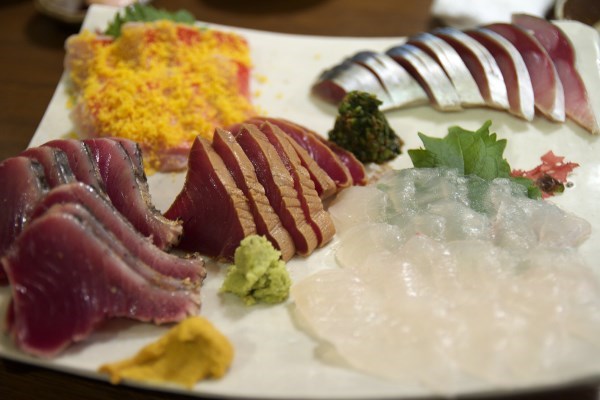 Photo Source: kuroniku.com

Yorozuya Okagesan is the only starred izakaya on the Michelin Guide. Located in Yotsuya, it offers approximately 50 types of sake, and omakase course. With an age restriction, this has become one of Tokyo's hot spots for adults.
---
Sushi Tokami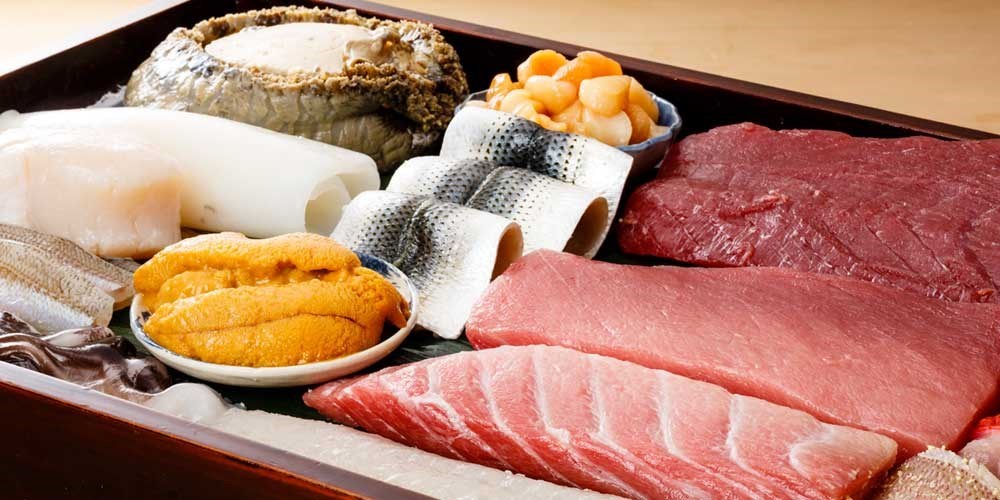 Photo Source: Sushi Tokami

Located in a building at Uchisaiwacho, Sushi Tokami has received Michelin stars for 3 consecutive years. Be amazed at the high quality sushi and excellent Japanese cuisine, from a restaurant that only opened in 2013. A must try are its tuna - offered as red akami, creamy chu-toro, and fatty otoro.