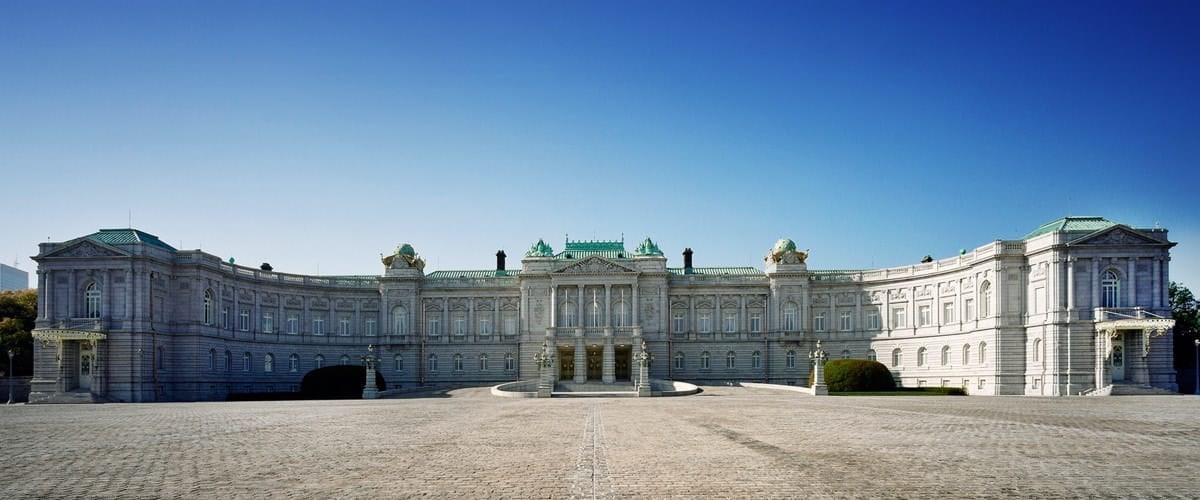 Photo Source: Cabinet Office State Guest Houses website

Known for being the home of Japanese bicameral legislature and various national television stations, the Akasaka/Akasaka-mitsuke area is a bustling area in the business district of Tokyo, often filled with politicians and television executives. The area is a mixture of foreign embassies and domestic companies with plenty of English-friendly restaurants.
One building of special note is the Akasaka Palace- an official government statehouse, and only one of two in Japan (the other is located in Kyoto). Although originally built in the early 1900s as a residence for the crown prince, the grand structure took on its current function of housing foreign state officials from 1974. It is also a designated National Treasure of Japan.
If you ever fancy a traditional Japanese lunch and an area less crowded than Ginza and Shinjuku, hop on the Ginza line and check out the Akasaka/Akasaka-mitsuke area!


Ittenbari Ramen
Be warned-this restaurant is well known and often touted as the best ramen in Akasaka by many online sources, so you will often see a long line outside the door. However, with that said, it moves quickly, and the staff will come out with menus so you can use the time you're waiting to decide what to order and have your ramen ready for you only a few minutes after you take your seat. The restaurant is on the smaller, narrower side, but the friendly staff and generous portions of ramen make up for the limited space in the restaurant itself.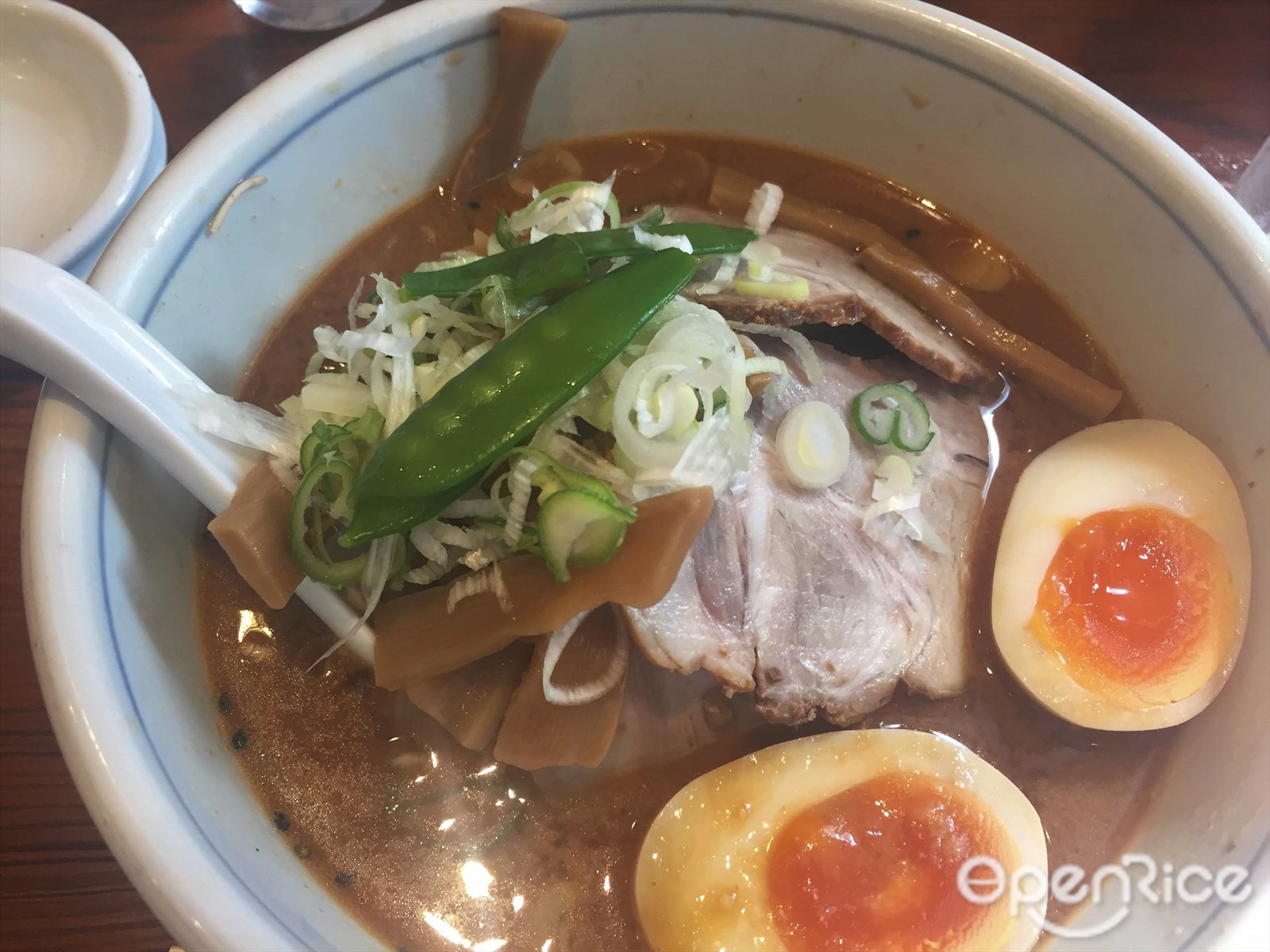 In addition to ramen, the menu (also available in English) also features sides such as gyoza and fried rice and the option of additional toppings (even butter). The ramen is topped with plenty of vegetables and features thick, flavorful broth in your choice of traditional flavors, including miso and shio (salt). Meals vary in price, but start at 850 JPY.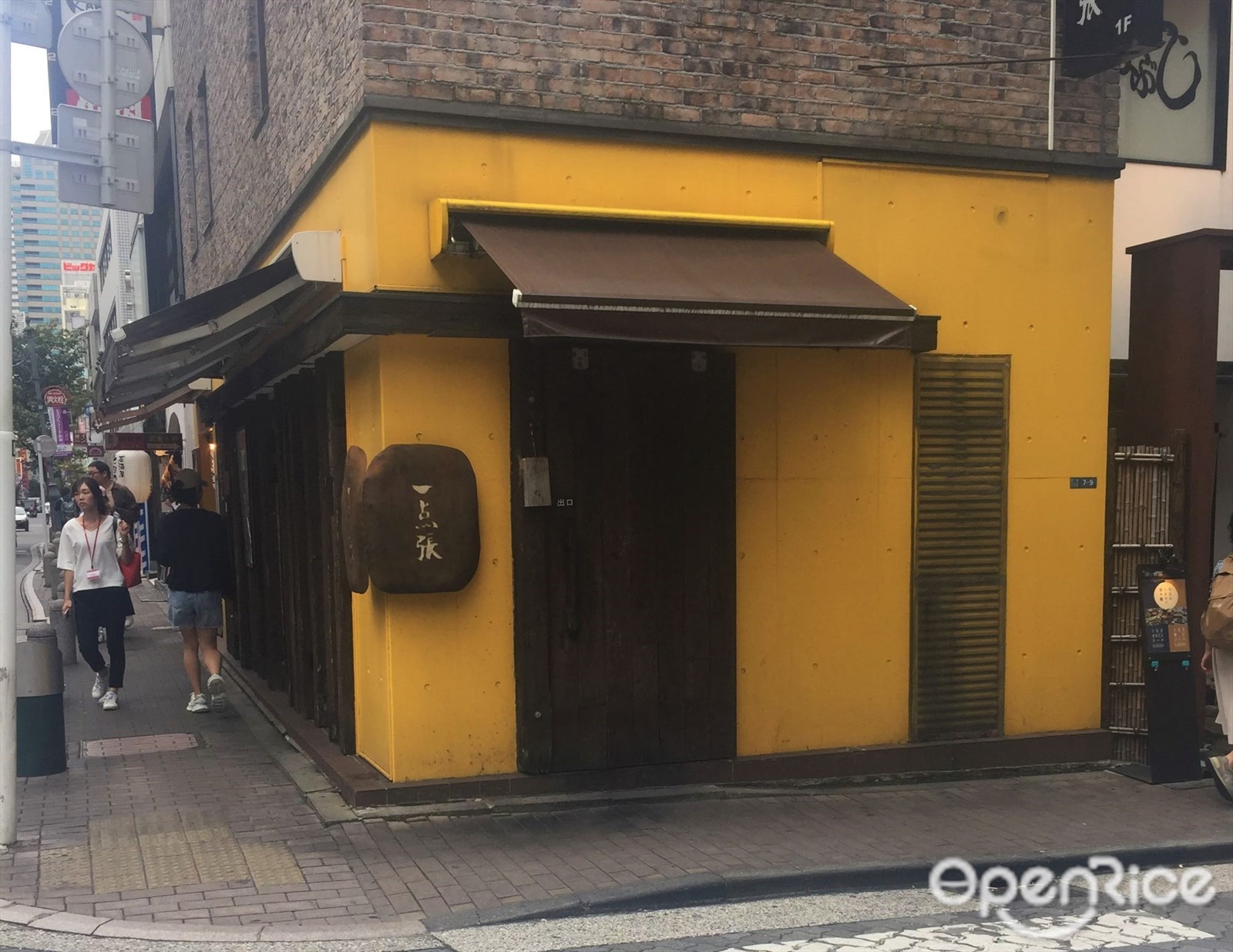 Ittenbari Ramen is open from 11:00AM to 4:00AM Monday through Saturday.


Hanazen

If you're looking for something a little more along the lines of traditional Japanese food in a quieter pocket of the Akasaka-mitsuke area, try Hanazen. The restaurant is a short walk away from the Akasaka-mitsuke station, tucked away in a more residential area of the city. The entrance of the restaurant has a very traditional aesthetic, which lets guests experience a little of traditional Japan.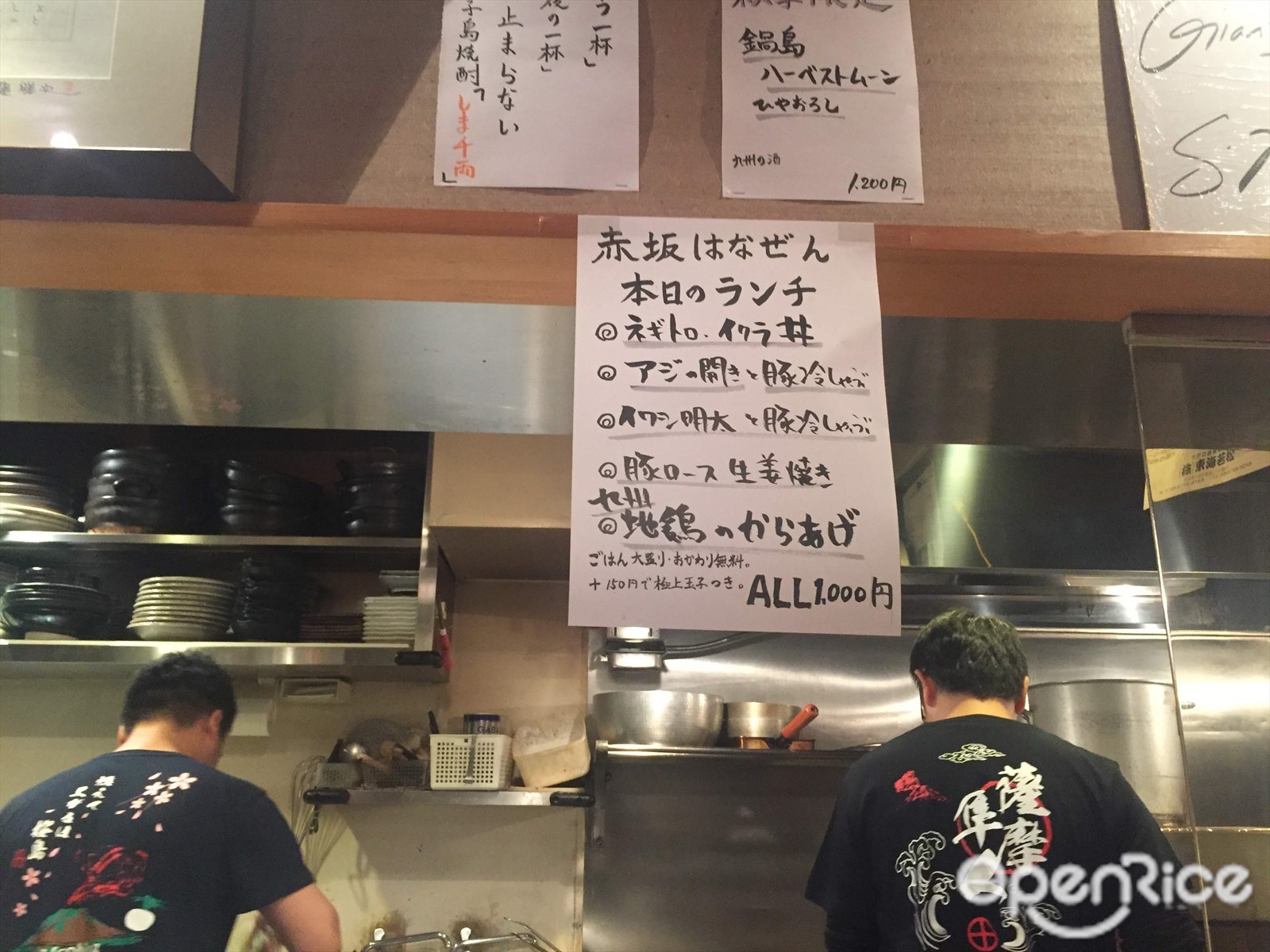 Depending on the size of your party, you may be seated at the counter (which will require you to take off your shoes) or in one of the larger seating areas in the restaurant. Note that the menu is in Japanese; however, the staff are friendly, and will do their best to help you.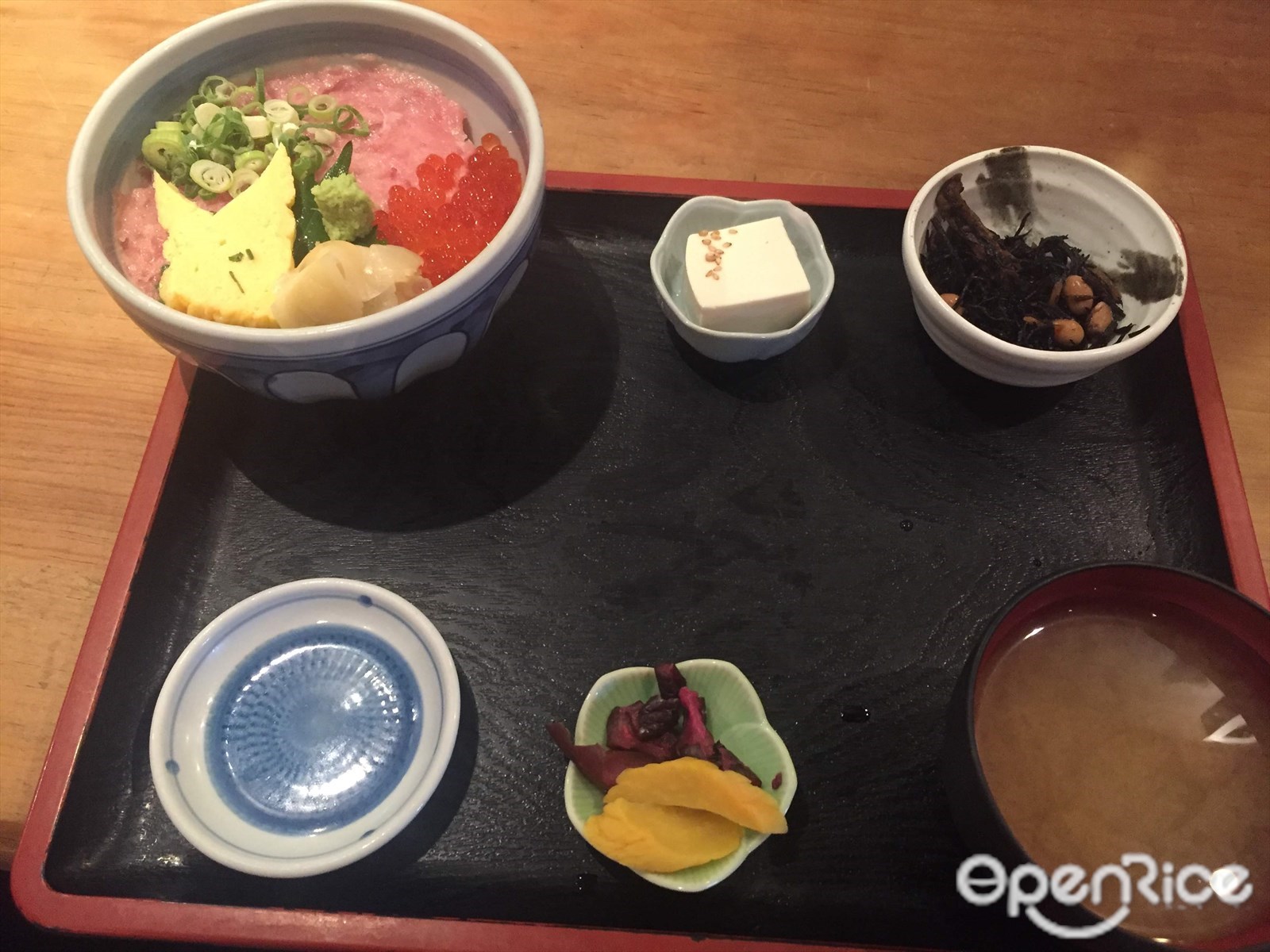 Although the lunch menu changes daily, there are always a variety of teishoku (lunch set) options, which include your main dish, in addition to a variety of side dishes, including daikon (pickled radishes), tofu, and miso soup. Note that the restaurant only accepts cash and is open from 11:00AM to 2:00PM for lunch before reopening at 5:30 for dinner service until 11:30PM. Prices for each meal varies, seeing as the menu changes on a daily basis, but meals are typically around 1000 JPY or less.