"Ocharaka" is a Japanese tea specialty shop that sells various kinds of tea leaves including green tea and Hōjicha. You can get to the shop walking just 20 seconds from Mitsukoshi-mae station, Ginza line.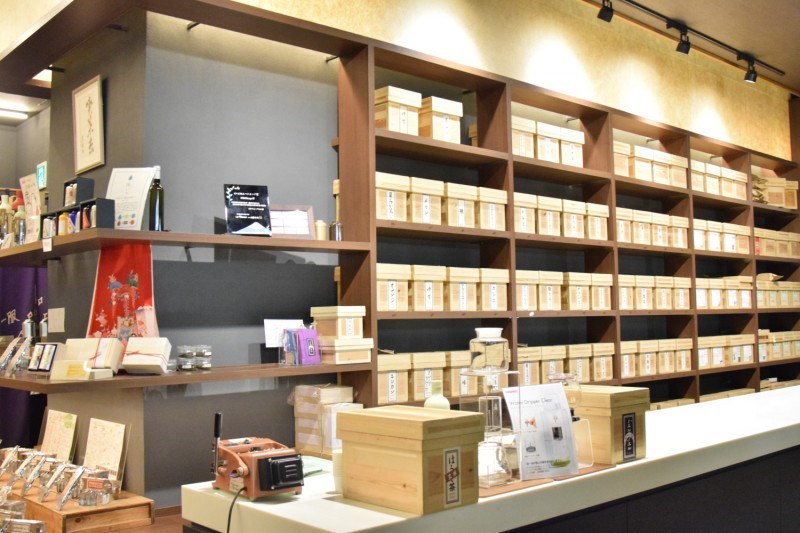 This time, Kumiko Funayama, Culumi Nakada, and Hikari Shiina (from Tokyo Girl's Update) visited Ocharaka.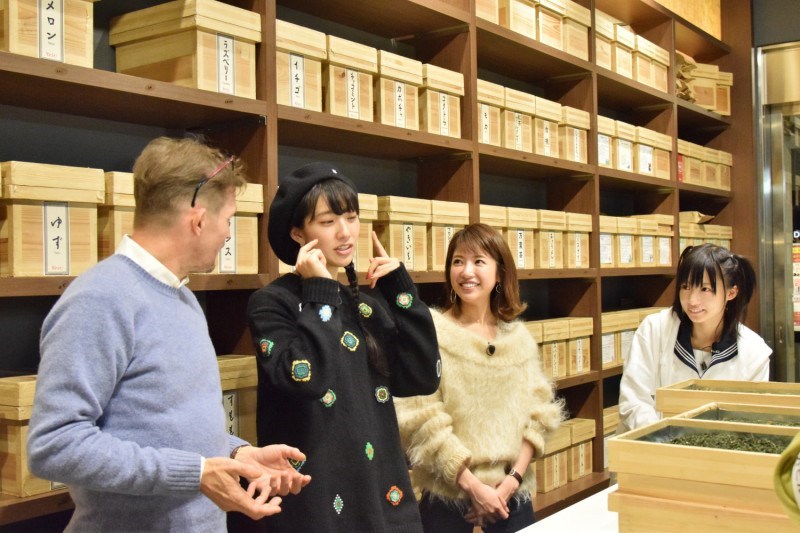 As soon as you open the shop's door, you can smell fruity scent. The owner devotes to cultivate tea leaves and offers various kinds of tea from seasonal tea to special flavored tea. The shop always has a stock of more than 50 kinds of tea leaves. Some flavors are ones that we have never heard before, such as "soda pop", "roast sweet potato", and "marron glace"!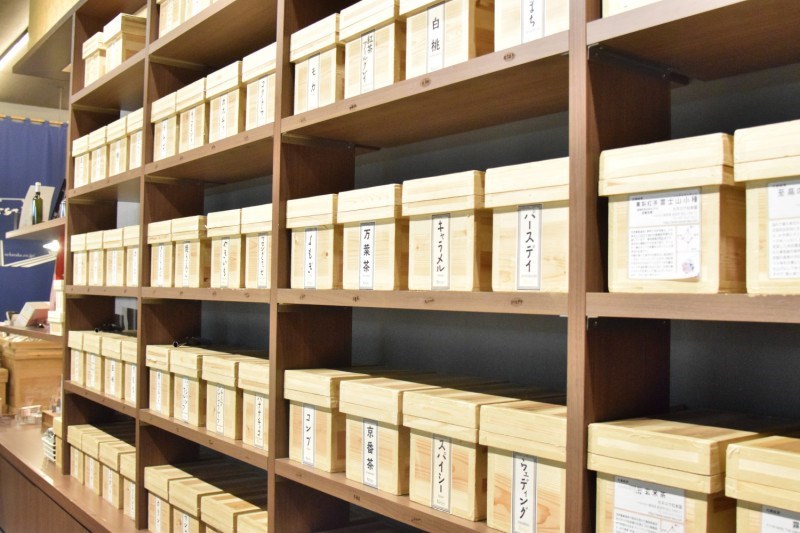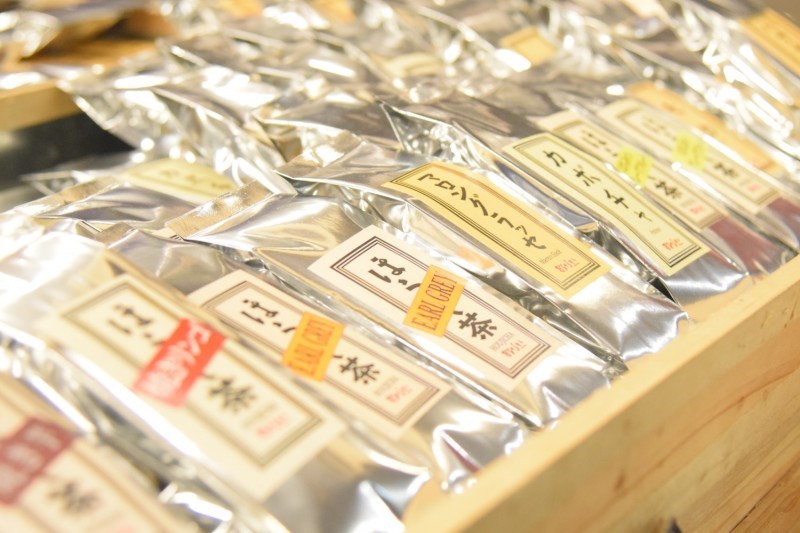 The shop owner Mr. Stephan is from France, and opened this shop to spread the delicious taste of Japanese tea to foreigners. The taste of the standard Japanese tea is hard to accept for most foreigners, and some people end up just by having a sip. But he thought that was unfortunate and came up with the idea of creating fruity and sweet flavors that foreigners would also love, and this was the beginning of "Ocharaka"!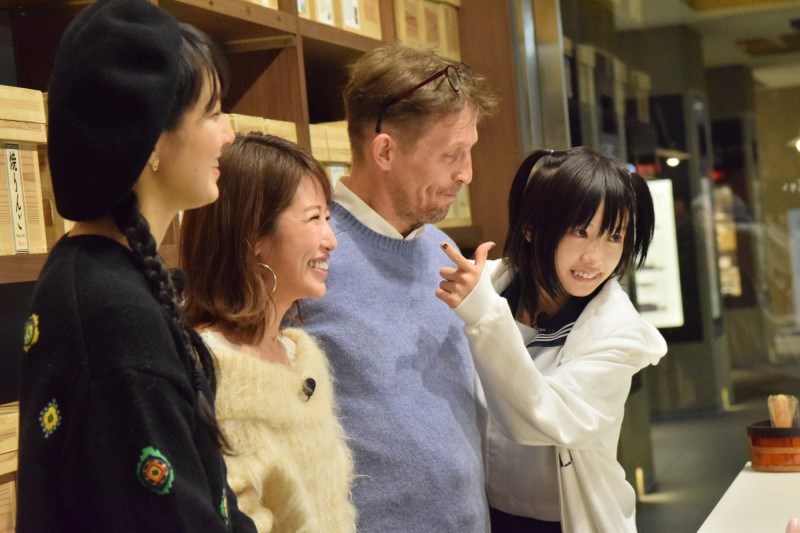 It is difficult to decide which flavor to try from this large variety of tea leaves. But don't worry, you can taste them!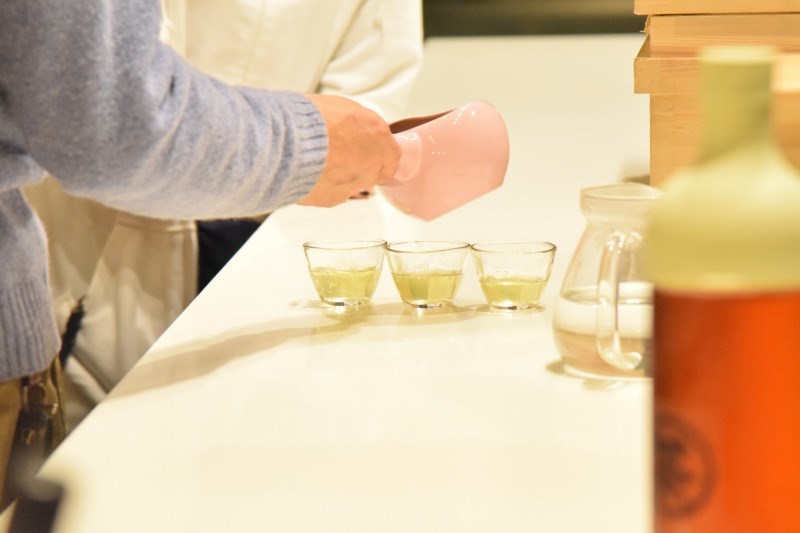 Since there are so many flavors, the choice of the customers vary too, but the most popular flavor throughout a year is "green tea with summer mandarin orange scent", Mr. Stephan says.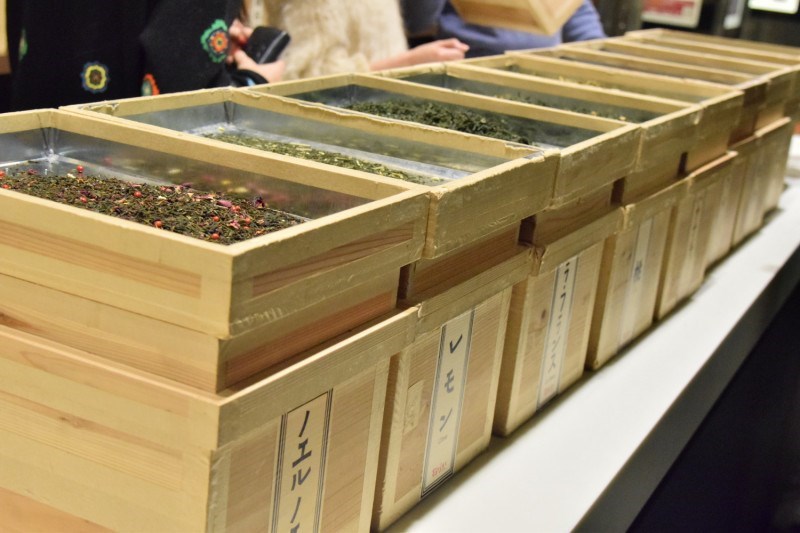 With the recommendation of Mr.Stephan, three girls chose peach, banana chocolate, pear, and lichee flavors. Peach, pear, and lichee flavors are all green tea based, and banana chocolate is Hōjicha based.
The aromatic smell drifted through the air as we poured tea. You might wonder the tea taste same as the flavor but, the scent only remains in the air and it tastes green tea basically. Since all tea leaves here are flavored by hand-rolling, so the aromatic scent strongly remains but never get mixed together.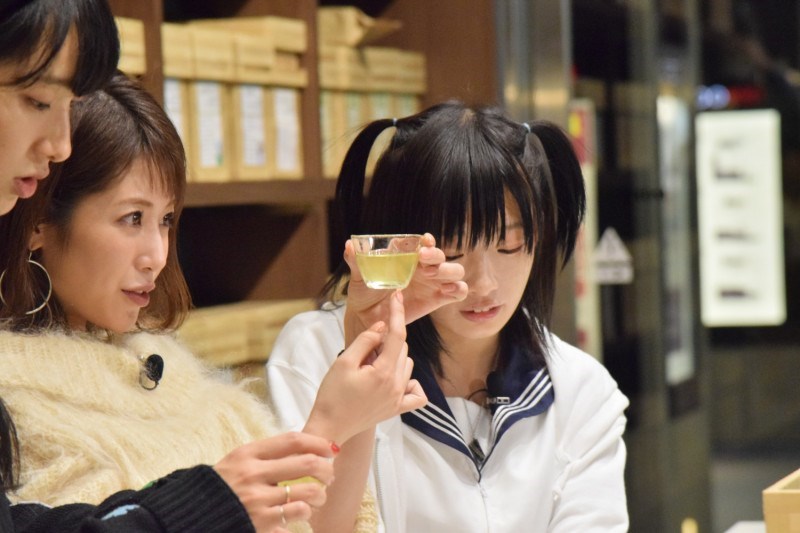 If you are thinking of trying Japanese tea, or even if you already drink it regularly, why don't you enjoy a new flavor at "Ocharaka"?
"Ocharaka" located in COREDO Muromachi. OpenRice recommend COREDO Muromachi restaurants 😋🍴


Imoya Kinjiro Nihonbashi
The Kochi prefecture's long-established potato sweets speciality store opened in Nihombashi as a Tokyo's 1st store. 'Imo Kenpi', sweet potato fried with olive oil crispy and tasty snack. Inside the store, a fried workshop is also set up so that they offered you fresh fried Knepi. Nihombashi limited, "Fried sweet potato kenpi (500 yen)" is would like to try when you come to COREDO Muromachi. In addition, sweet potato (5 pieces: 1,400 yen) tailored with fresh cream, and an ice cream (350 yen) are also popular.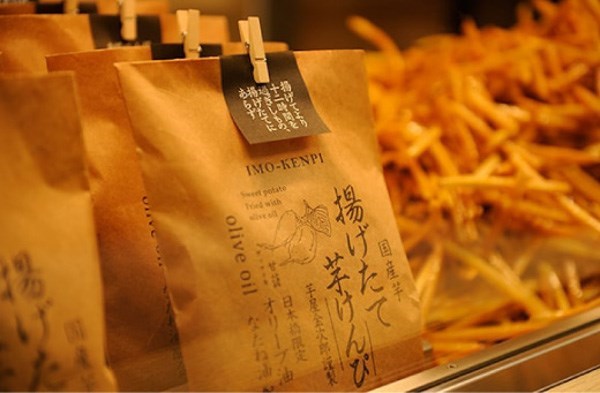 (出典:日本橋 芋屋金次郎)


Ohkiya Taumi
Ohkiya which main store in Nippori, originally a Monjayaki restaurant. It is a famous restaurant with rib roasted steak, "Ayers Rock meat" with Teppanyaki as well. Lunch time from 2,000 yen for Rib Roasted Steak, dinner time from 4,000 yen course dinner. They serve a la carte also available.


Kaneko Hannosuke
A new business style famous for Tempura with rice bowls, Kaneko Hannosuke. It is a restaurant where you can enjoy popular Inaniwa Udon and seafood bowls. They serve signature menu "Inaniwa Udon with Tembara-meshi", "Inaniwa Udon with Zeitaku-meshi" (both 1,280 yen each) which are popular. There are free 6 kinds of topping for Udon such as soft-boiled eggs and tempura bits.