It's that season again! While the temperature is slowly dropping in Tokyo, the city is slipping under the romantic blanket of festive lights. Among many illumination events in Tokyo, the Midtown and Roppongi Hills lights are one of the most popular events, renowned for their 2,000 square-meter "Starlight Garden" covered by 190,000 LED lights and 450,000 soap bubble. If soaking in the wonderland of joyful lights doesn't sound appealing enough, know that a German style Christmas Market is also held at Oyane Plaza in Roppongi Hills — it's time for some traditional Christmas music, authentic food and drinks! Of course, if you'd rather escape the cold and dine indoors near the festivities, we have some recommendations for you as well.

The French Kitchen - Chocolate Afternoon Tea Buffet
Don't be deceived by the name of this restaurant — this elegant, spacious French restaurant offers more than just chocolate desserts! With its prime location on the 2nd floor of The Grand Hyatt Hotel in Roppongi, The French Kitchen is where people go for classy breakfast, lunch, afternoon tea, dinner, and weekend brunch. The chefs there cook in an open kitchen, and you can sit out there at the terrace, or even book a private room with a chef cooking in front of you — luxury is the synonym for this eatery.
The French Kitchen mostly offers course menus. Their weekend all-you-can-eat brunch with free-flow drinks is very popular at ¥8,800 (or ¥8,400 if booked online); weekday lunch buffet at ¥5,600 (or ¥3,900 if booked online); dinner course menus ranging from ¥5,800 to ¥7,800; or you could order a la carte at the bar for drinks and other simple foods.
The French Kitchen is open for breakfast from 6:30 AM - 10:30AM, lunch from 11:30 AM - 2:30 PM (3PM on weekends and public holidays), afternoon tea from 2:30PM (or 3PM on weekends) to 5:30 PM, dinner from 6 PM - 9:30PM and bar from 11AM - 9:30 PM. Online reservations are welcome.
The seasonal Chocolate Afternoon Tea Buffet is open from Dec 1st to 20th, 26th, 27th from 3 PM to 5:30 PM.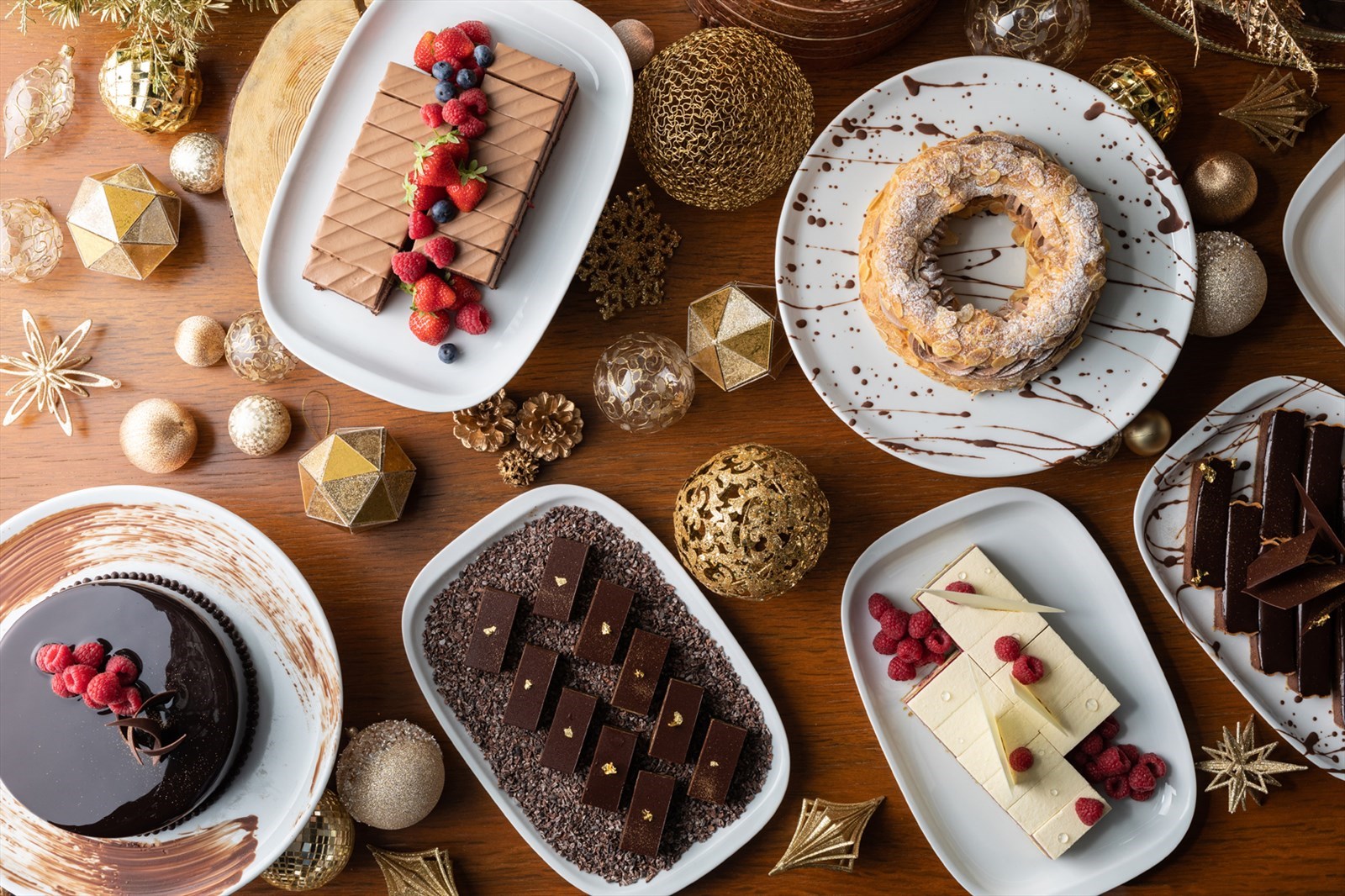 (Photo: The Grand Hyatt)
Brasserie Paul Bocuse Le Musee
Who would guess that on the 3rd floor of the National Art Center of Tokyo, a—literally—wavy structure, is home to a high-end French restaurant? That's right, with tables lining the glass windows of the museum, Brasserie Paul Bocuse is the ideal location for admiring romantic sunset or evening vibes. As this is a restaurant inside of a museum, sometimes they'll offer course menus tailored to the existing exhibitions!
Their lunch course menus range from ¥2,200 to ¥3,800, and dinner from ¥3,800 to ¥5,500. You can also choose from their a la carte menu where entree dishes cost around ¥3,000 and desserts around ¥800.
(Photo: Benny Cedric)






View this post on Instagram

Brasserie Paul Bocuse Le Musee is open from 11AM to 9PM daily (11 AM to 10PM on Fridays) and they close every Tuesday. Online reservations are welcome.
Bricolage Bread
There is a moving story behind the birth of this rustic-style bakery: the owner of this bakery first started making bread for people who fell victim to the 2011 Tohoku earthquake and tsunami, and was inspired to keep making people smile with his baking. There are 70 seats in the bakery, with some overlooking the trendy streets of Nogisaka, and some benches in the terrace.
Breads there are crispy on the outside, and soft on the inside. Most popular items include the coiling raisin bread (¥380), pain de mie (¥340) and croissant (¥350). Items there cost between ¥280 and ¥1,700.






View this post on Instagram
Bricolage Bread is open from 8 AM to 9PM every day except Mondays.
Butagumi shabu-an
A cold evening spent outdoors admiring the Illuminations is best followed by warm, soupy hotpots—Butagumi is exactly that. Specialized in shabu-shabu, Butagumi is a retro-modern space where you can try quality pork from all over Japan, along their homemade sauce of various flavors.
There is a number of course menus you can choose from, and even within each course, you can choose how good your pork to be. Depending on the quality of the meat, course menus can cost as low as
¥2,700 to as high as ¥7,700 for chef-recommended dishes. Big groups are welcome to have drinking parties there!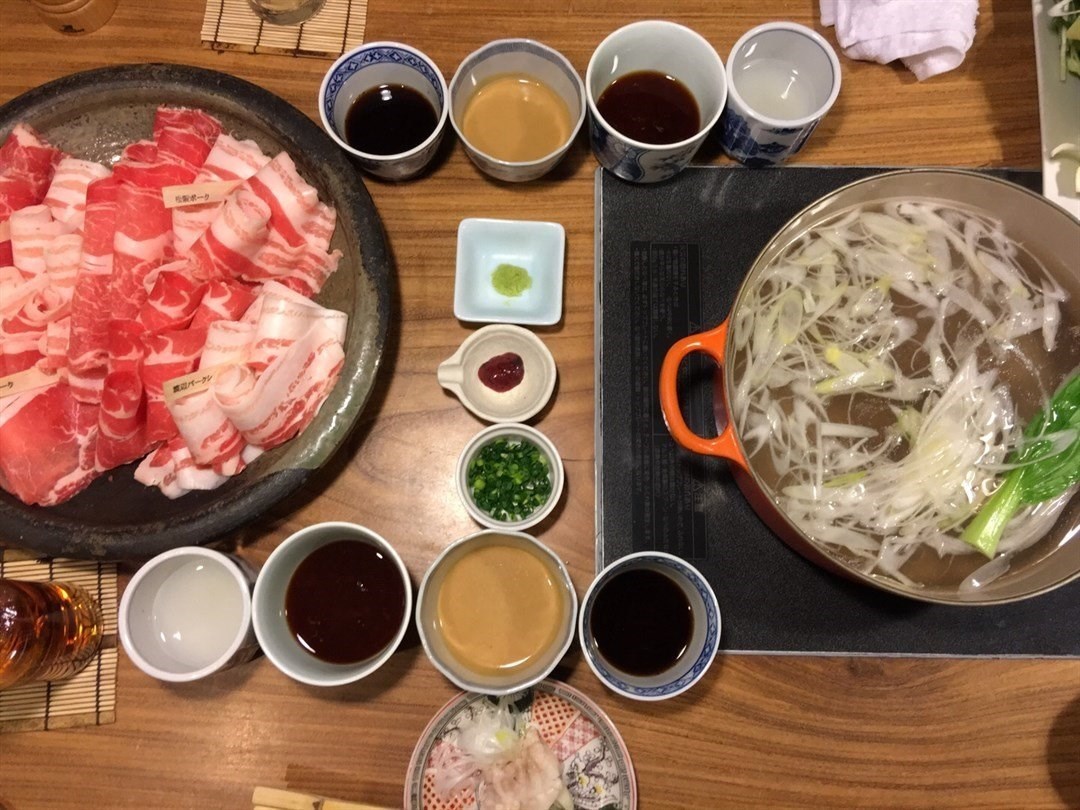 (Photo: MS 名無)

Butagumi is open for lunch from 11:30 AM to 2:30 PM daily, and dinner from 6 PM to 11:30 PM on Mondays to Fridays and 5 PM to 11 PM on weekends and public holidays. Online reservations are welcome.