Known for its neon colors, hyper femininity and all around adorableness, Harajuku has been the place to shop for cute items for the past couple decades. This town is not only one of the fashion capitals of the world, it also provides some of the best sweets in town. These photogenic sweets feature cartoon animals and pink walled cafes, perfect for that much liked Instagram shot.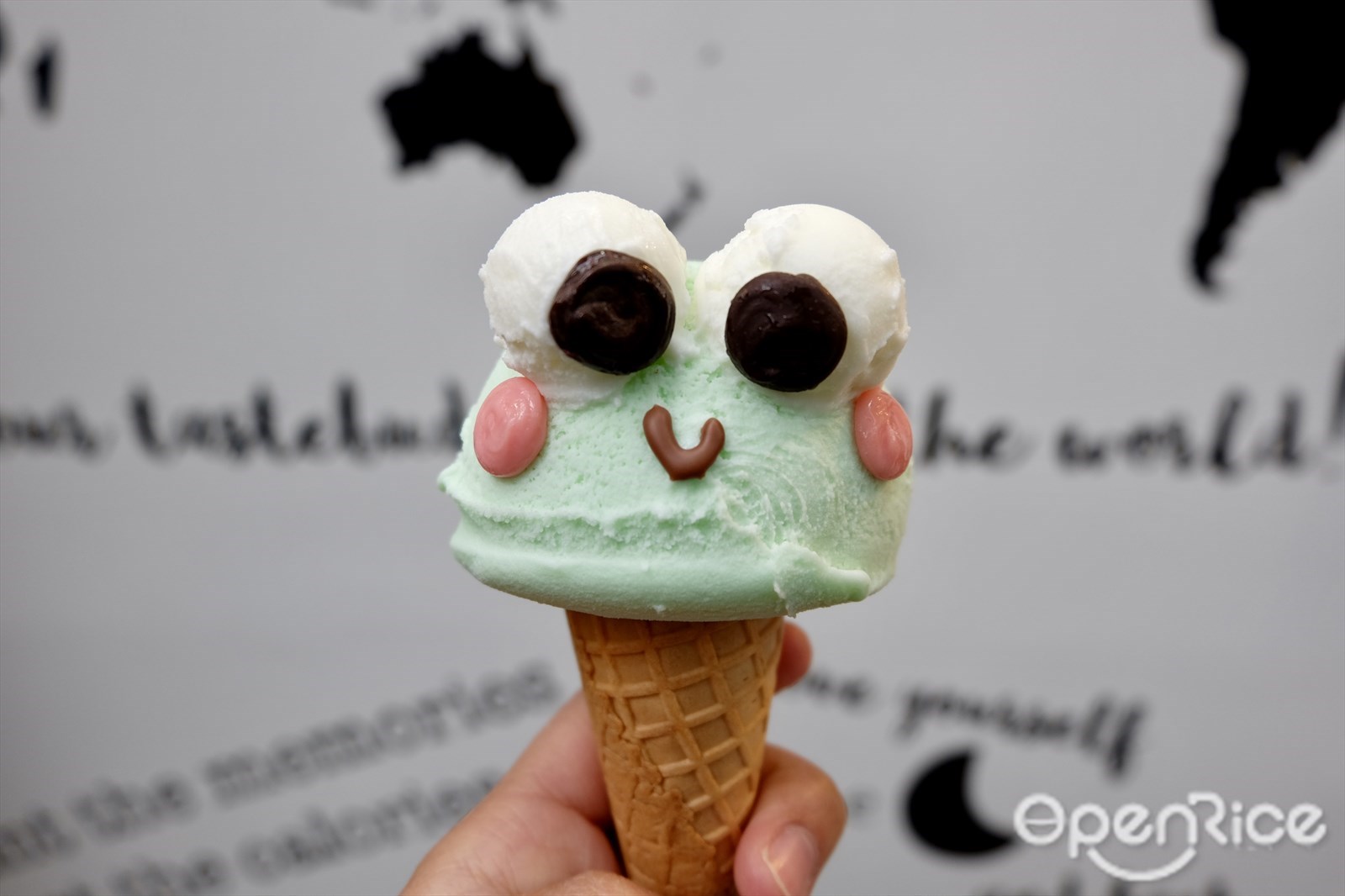 Cafe Ron Ron
Located on the trendy Cat Street, Cafe Ron Ron is an all you can eat dessert restaurant featuring petite delicacies served on a conveyor belt. The cafe is named after a cat's purr, "ron ron", hence the name and the decor. The desserts are topped with various cat motifs such as curly tails and kitty ears. There are a large variety of desserts offered, from fudgy brownies topped with raspberry sauce, to bite size macarons filled with cream. Some of the desserts are twists on traditional Japanese wagashi, like sweet mochi balls on a stick or matcha flavored puddings. Savory options are also available, the egg salad croissant and mini hot dogs being the most popular. The restaurant is set up like a kaitenzushi restaurant, where the plates circle around the seats before being returned back into the kitchen.
For 40 minutes all you can eat and a free drink, a ticket costs 2,100 yen. Cafe Ron Ron is located on Harajuku's Cat Street. The hours are from 11AM to 7PM, with the last order at 6PM.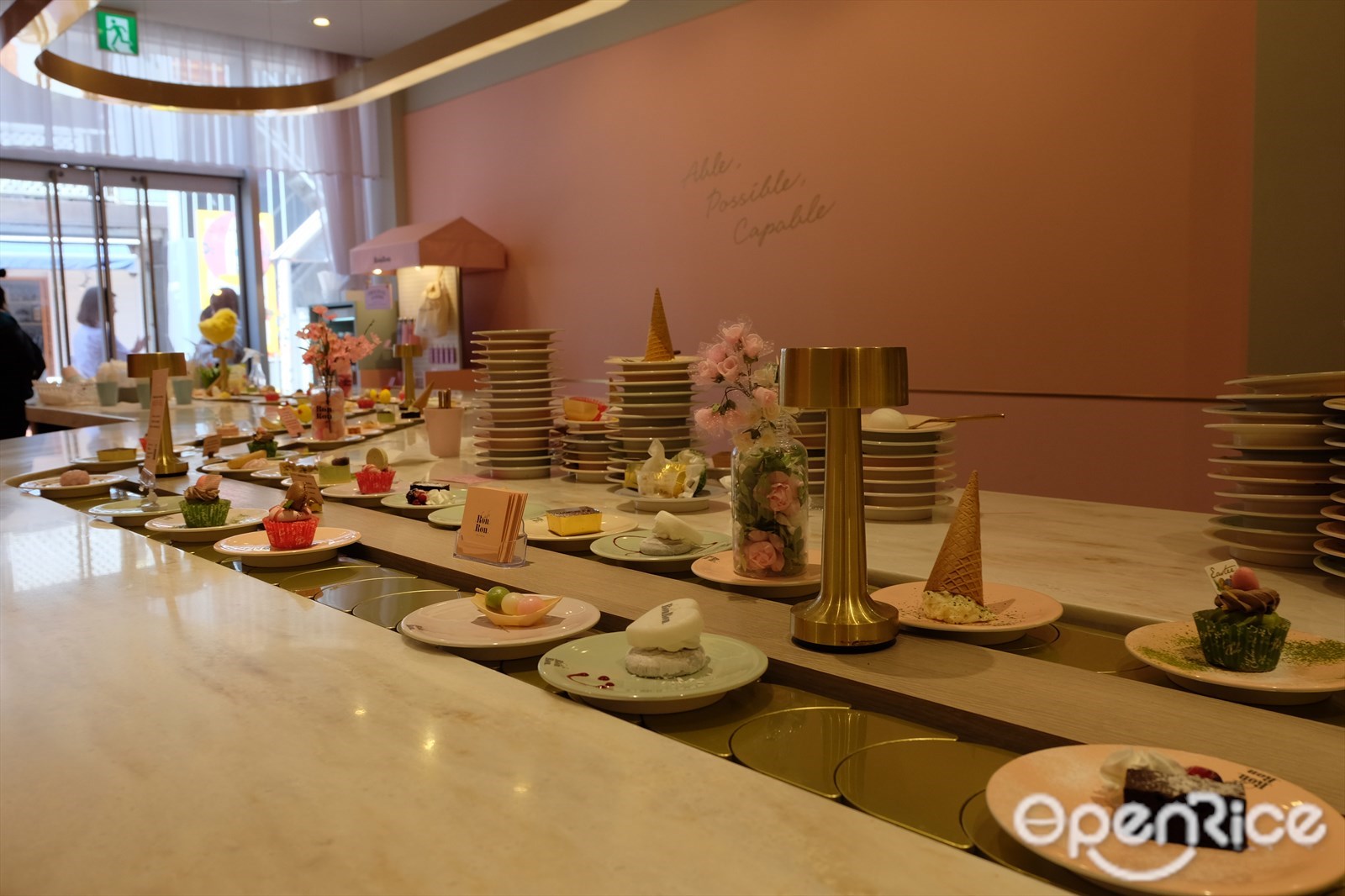 Eiswelt Gelato
Originally from Southern California, Eiswelt Gelato recently opened on Takeshita-dori to popular acclaim. The gelato shop is known for their animal shaped desserts, a scoop of gelato topped with funny eyeballs and adorable ears. Froggy, the Japan exclusive, is the most popular item on the menu. Customers can choose from green mint or green tea flavor, and the rest of the cone is decked out with milk cream eyes, chocolate pupils and candy blush. Each animal features a different flavor, like the chocolate teddy with a marshmallow nose, or a tri-scooped piggy made with mango, strawberry milk and birthday cake gelato. After taking pictures of the gelato next to the stand's world map, be sure to check out the rest of Takeshita-dori and its adorable culture.
The animal gelato cones range from 580 yen (single animal cones) to 1,300 yen (multiple animal cones). The hours are from 11AM to 8PM.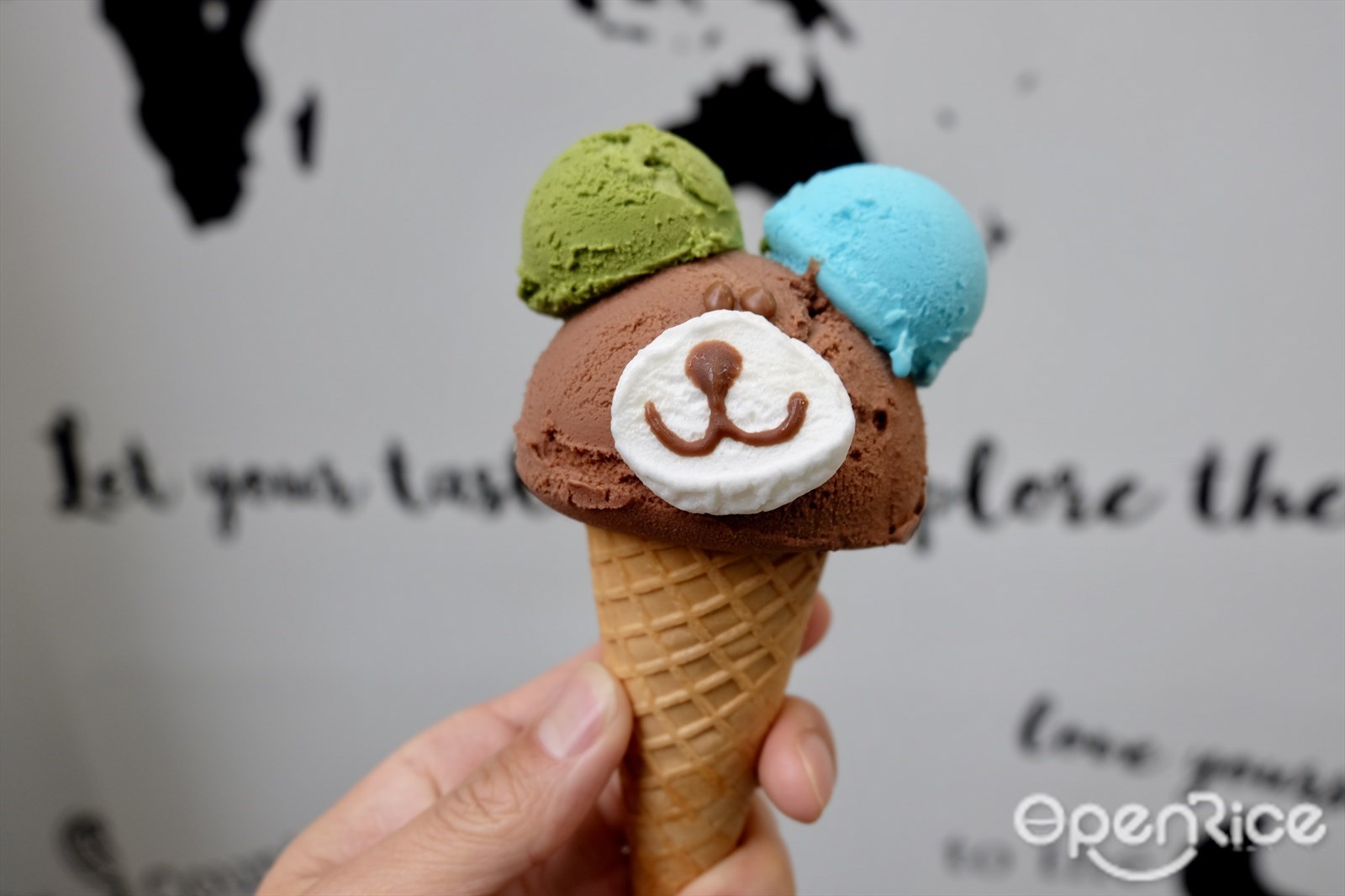 Cookie Time Harajuku
Originally from New Zealand, Cookie Time is a cafe and shop selling everything cookie related. The shop is brightly colored and decorated with their furry red mascot. Their raw cookie dough is a quick treat to satisfy any sweet craving. Only offered in Harajuku, their cookie dough is served in an ice cream cone and comes in lavish flavors such as Nutella white chocolate or double chocolate s'more. Their cookie dough does not use egg and is completely safe to eat. Their Freakshake is another photogenic item. This combination of ice cream, cookies and milkshake topped with candy makes for a decadent treat to share with friends.
For those looking for a simpler option, the classic freshly baked cookie can do no wrong. Their cookies are served soft and rich, and in popular flavors like banoffee (banana and toffee), salted caramel and the traditional chocolate chunk. Cookie Time is a great place to pick up a small souvenir, whether it be a set of mini cookies or a plush version of their fluffy mascot.
Cookie Time is open from 10AM to 7PM. The raw cookie dough cone starts from 350 yen for one scoop, the freakshakes are 1,000 yen and the cookies are 350 yen each.