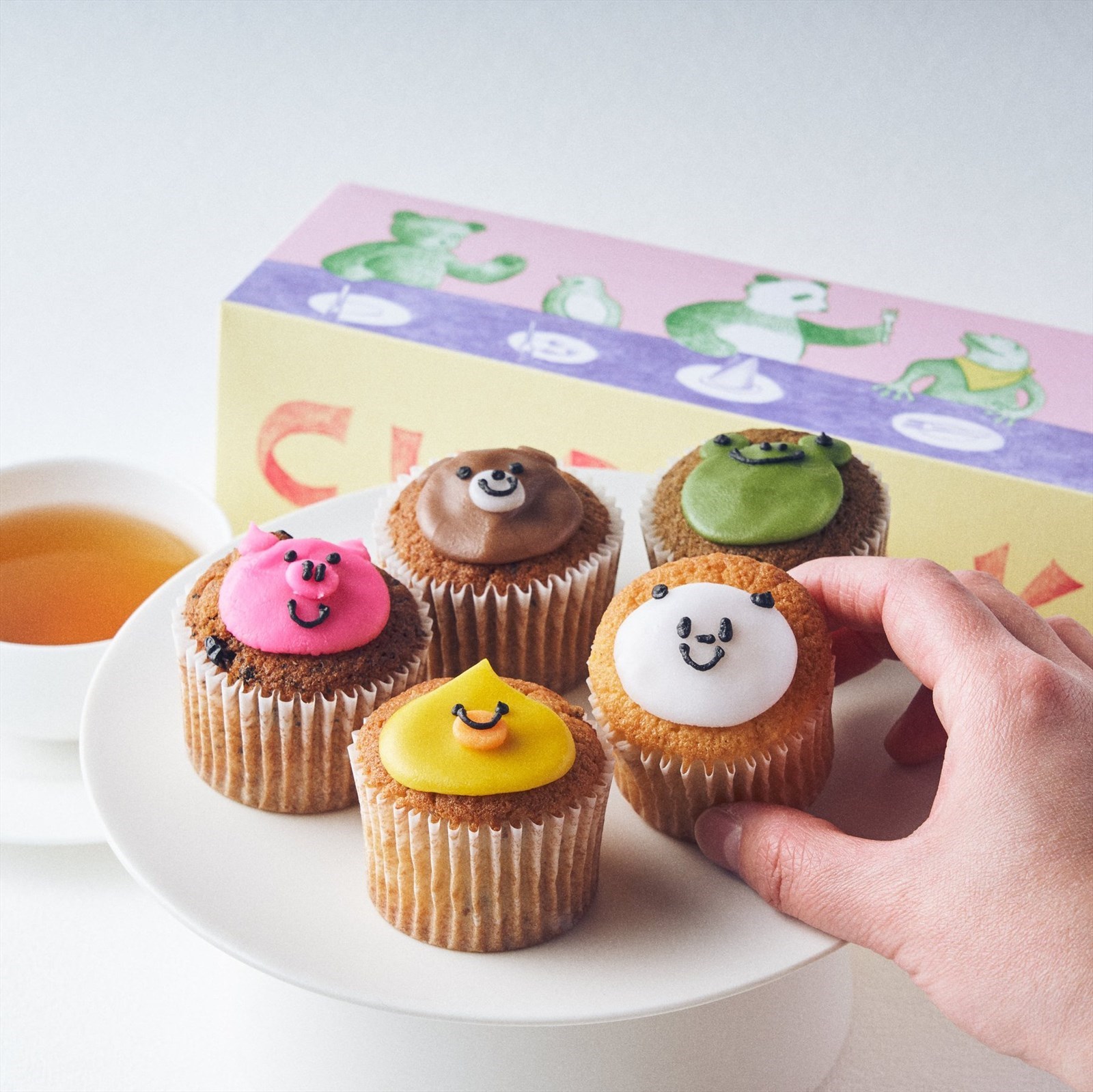 Source: Official Fairycake Fair Online Shop

Japan is already known for its overwhelming cuteness, from characters to pop idols to fashion. Another subset of this culture is the food. How does the concept of "kawaii" extend to food? Snacks and sweet treats baked into the form of beloved mascots are found in many corners of the city. If you love animals and cute characters, this is the perfect food trail for you to explore the lesser known streets of Tokyo.


Floresta Nature Doughnuts
This popular doughnut chain has opened over 30 shops, spreading their cuteness all over Japan. They're famous for their animal-themed doughnuts, constantly refreshing their line-up and bringing new creatures to their shelves. Here you'll find cats, bears, penguins, and countless other cute animals. Coated with chocolate and with ears fashioned out of almonds, the doughnuts here are a delicious hit. A specialty of theirs is the "oyako" (parent-child) doughnut, which features a baby doughnut ball perched on top of its mother.
They occasionally do collaborations, so you might also see familiar faces like Chibi Maruko-chan and Rascal get turned into baked goods.








View this post on Instagram

Floresta Nature Doughnuts official site:
http://www.nature-doughnuts.jp/


Floresta Tokyo Shops


Shirohige's Cream Puff Factory
Fans of Studio Ghibli's iconic Totoro will want to make a trip down to this quiet neighborhood in West Tokyo. Here a small shop known as Shirohige's Cream Puff Factory; which creates Totoro-shaped cream puffs. Apart from the classic custard and cream flavor, they also come in flavors that change regularly, such as strawberry cream in the spring and chestnut cream in the fall. As the seasons change, Totoro swaps out his leaf for a sakura petal or a straw hat. Surrounded by nature, it's as if this humble shophouse transports you right into Totoro's mysterious forest.







View this post on Instagram
Moomin Stand
Moomin has long been a popular character in Japan, drawing fans with his cute hippo-like appearance and his sweet family and friends. You can now eat this adorable troll in waffle form at the Moomin Stand, along with their popular milk tea. A yummy assembly of whipped cream sandwiched between fluffy waffles, it's hard not to fall in love with this Moomin-inspired dessert. The shop even sells the baking molds used to make them, so you can recreate Moomin waffles at home whenever you want!








View this post on Instagram
Moomin Stand official site: http://benelic.com/moomin_cafe/moominstand/
Fairycake Fair
Fairycake Fair, specialises in traditional English cupcakes is located at Tokyo Station's new Gransta arcade. Flavours trend toward the tried and tested, including salty caramel (¥350) and strawberry cheesecake (¥400), although more innovative creations also abound. Pick up the seasonal 'Fairies' set (¥1,500, five flavours) - perfect both for instant consumption and as a gift.








View this post on Instagram
Shaun The Sheep Village Shop and Cafe
Step into Shaun's world- a place where the cute and fluffy side-character from the famous claymation comedy Wallace and Gromit thrives. Every dish and dessert is plated neatly with either Shaun the Sheep or another cute side-character from the series. For something quick, try the Fluffy Baby Shaun Cake (¥250) to-go or take a seat and enjoy a Shaun Waffle (¥950~).








View this post on Instagram
Wholesome is located on the 1st floor of the 3153 building next to Ueno Park. The entire first floor is actually a Lotteria food court. To honor the zoo nearby, you'll find all kinds of cute animal themed breads and treats located at their Animal Bread Corner. Most iconically, the panda! At the time of writing this article, the shop now offers Baby Panda Box cubed bread to celebrate the birth of Xiang Xiang (
¥1490)
. It should be mentioned, however, that the store is most famous for their Curry Bread (
¥213).








View this post on Instagram