The long-awaited season has arrived! "Sakura" dyes the whole country pink in spring. It has been loved for a long time and is a representative flower of Japan. This year's cherry blossoms are expected to bloom from March 20th, and full bloom around March 27th. This time, we will introduce 5 popular cherry blossom viewing spots in Tokyo and nearby restaurants! 🌸🍴
It is a French Teppanyaki restaurant, 5 minutes on foot from Nakameguro Station. You can enjoy classic bistro dishes in a space full of the live feeling of the open kitchen. From March 19 to April 10, they offer "Ohanami course" (11,000 JPY dinner) for a total of 10 dishes. Also they are famous for their design dessert plates to celebrate birthdays and special days. * The design plates require inquiries/reservations on Instagram DM.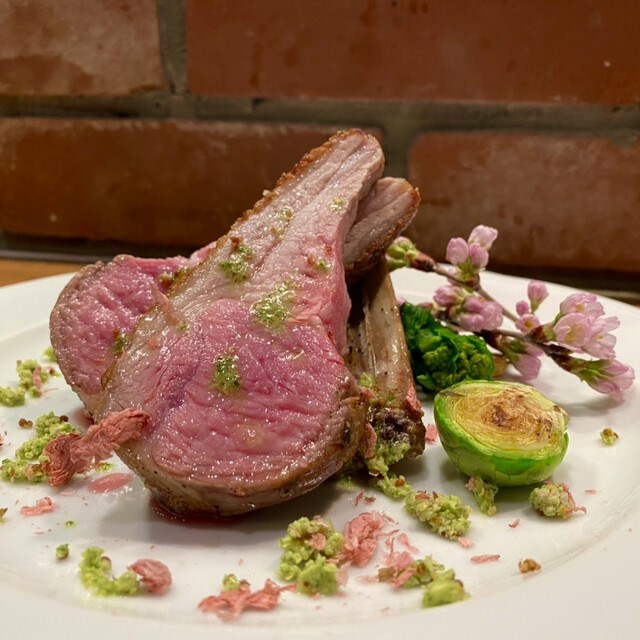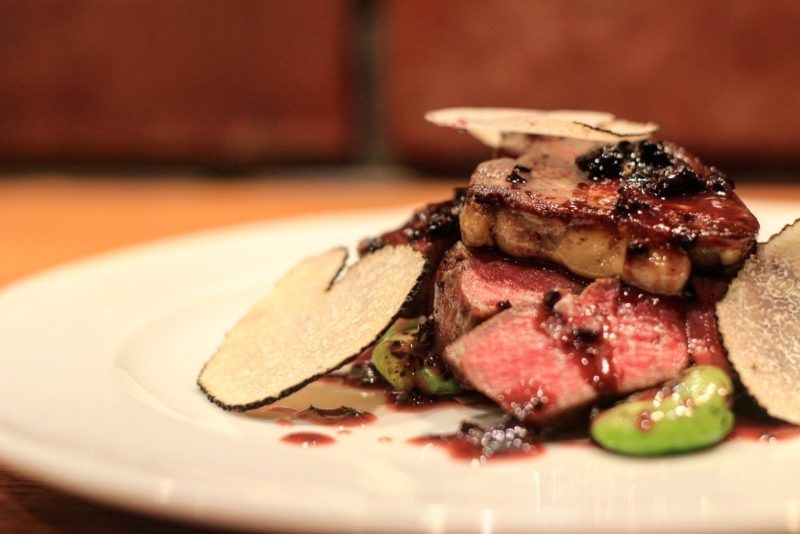 🌸Nearby cherry blossom spots: Meguro river
The Meguro River is a popular spot with more than 800 cherry blossom trees on both sides of the 4km river. There are many stylish cafes and shops along the river, so you can enjoy shopping as well as cherry blossom viewing. Also, from March 18th to April 9th, 2023, the "Night Cherry Blossoms Light Up" will be held for the first time in four years.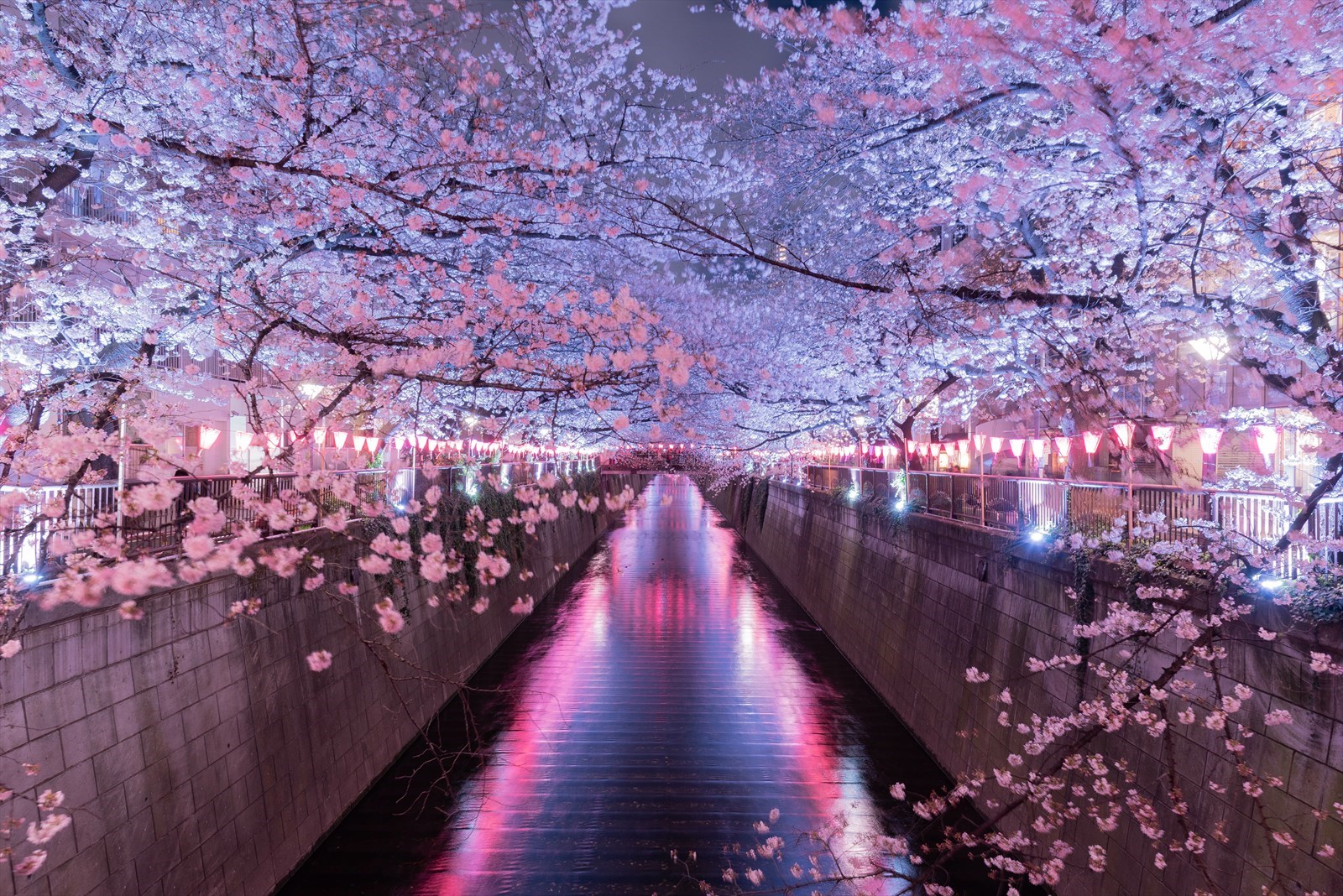 The owner, Mr. Yamamoto, who trained at the famous okonomiyaki restaurant "Imari", opened an independent shop in front of Shinjuku Gyoen. The counter seats are popular with couples, where you can enjoy the calm atmosphere with subdued lighting and the view of the food being made in front of you. The signboard menu is "Negiyaki" (from 1,100 yen) and "Old-fashioned Osaka modern-yaki" (1,000 yen). In addition, you can enjoy a variety of teppanyaki dishes with Japanese sake!
🌸Nearby cherry blossom spots: Shinjuku-Gyoen
An oasis in the big city where the skyscrapers of Shinjuku tower over the hazy sky. There are about 70 different types of cherry blossoms in the park, and you can enjoy cherry blossom viewing for more than two months. (Entrance fee 500 yen)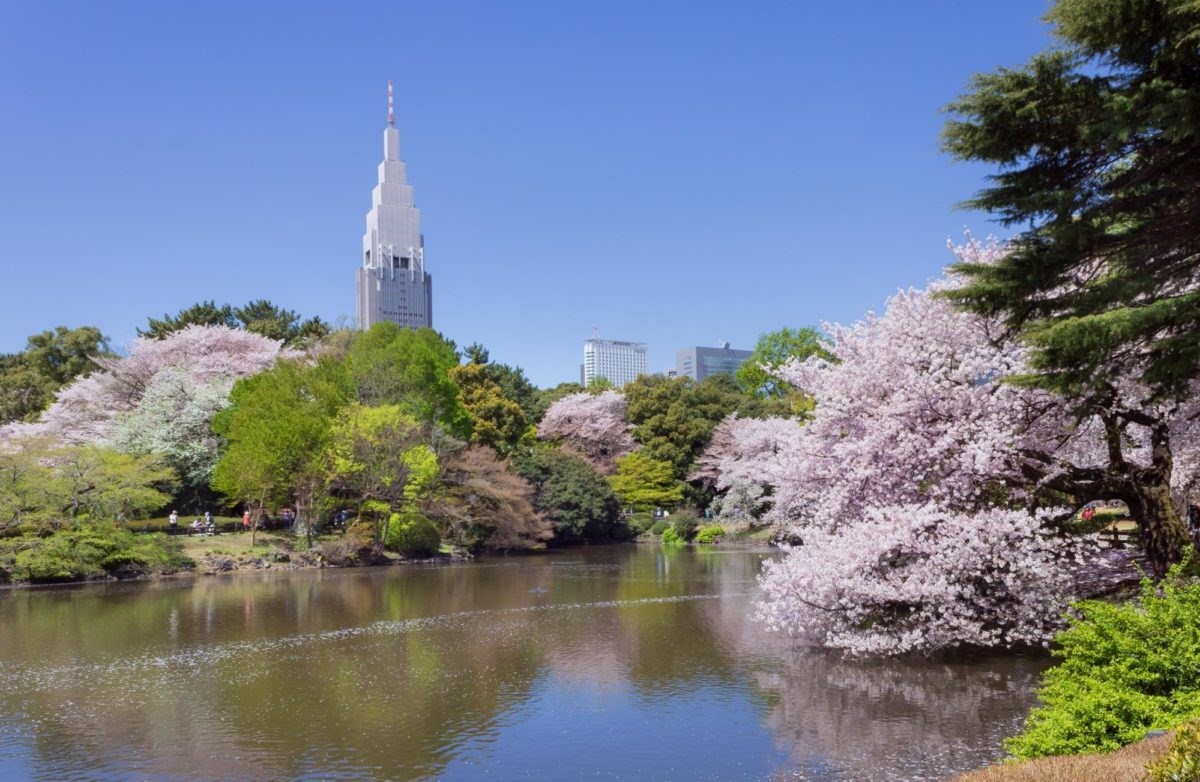 A offal and yakiniku restaurant directly managed by a producer from Hokkaido. They offer their original brand "Tokachi Herb Beef".On the 1st floor there are counter seats where you can casually eat teppanyaki such as hamburgers and steaks, and on the 2nd floor there are table seats where you can enjoy offal and yakiniku. The lunch menu is reasonably priced starting from 1,200 JPY, and the all-you-can-drink plan starts at 5,000 JPY, which is recommended for large parties!
🌸Nearby cherry blossom spots: Chidorigafuchi Green Way
Chidorigafuchi Green Road is a 3-minute walk from Kudanshita Station and a 5-minute walk from Hanzomon Station. This is a 700-meter promenade that stretches from Yasukuni Dori to Kitanomaru Park. About 260 cherry trees, including "Yoshino cherry trees", are planted along the street. From late March through to early April this green way boasts a spectacular view of the dazzling cherry trees in bloom.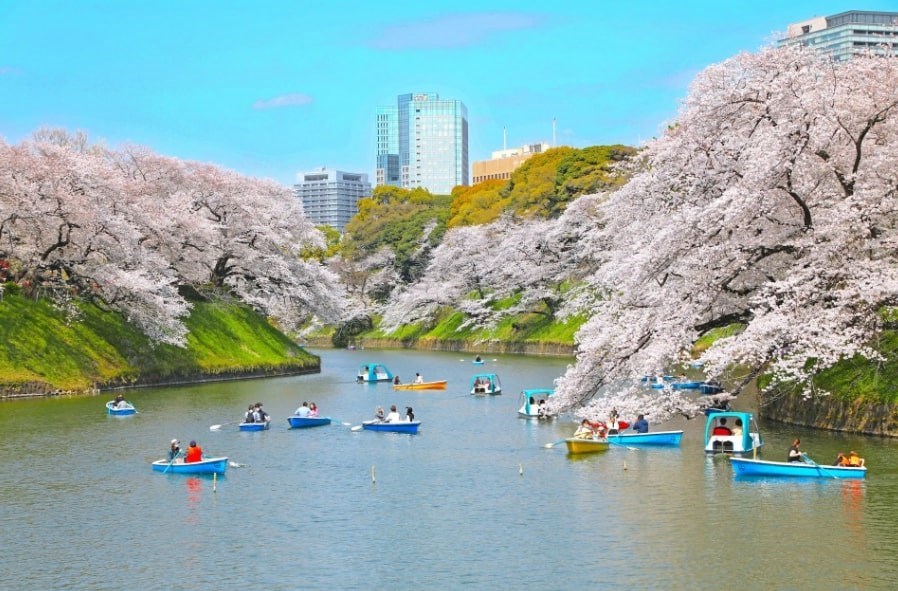 Teppanyaki steak house in the Japanese garden of Grand Prince Hotel Takanawa. They serve carefully selected high-quality branded beef, fresh seafood such as abalone and king crab in luxurious courses from lunch to dinner. At the counter seats on the window side overlooking the courtyard, you can enjoy your meal with the chef's splendid handling. Lunch starts at Y9,500 and dinner starts at Y16,500.
🌸Nearby cherry blossom spots: Grand Prince Hotel Takanawa
A Japanese garden in Takanawa surrounded by beautiful nature that doesn't make you feel like you are in the city. In spring, about 210 cherry trees of 17 varieties are in full bloom. This year, the "Cherry Blossom Festival" will be held from March 10th to April 9th.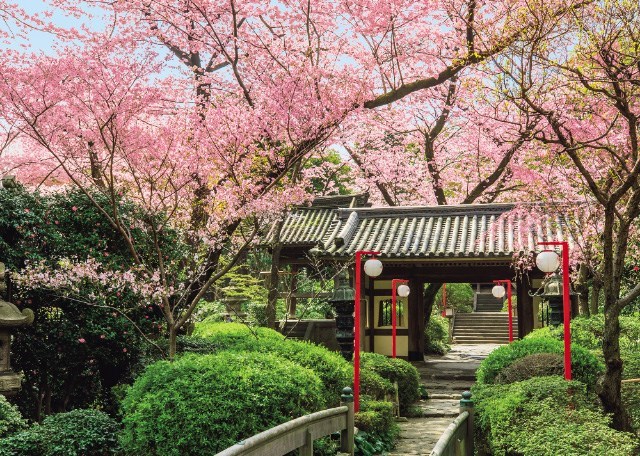 This is a ramen restaurant that specializes in a thick white soup that is packed with plenty of collagen and the umami of chicken and potherbs that has been slowly boiled for a long time. For toppings, you can add carefully selected ingredients such as high-quality Asakusa seaweed from a long-established seaweed wholesaler that has been in business for 300 years, flavored boiled eggs, and roasted pork fillet. Is recommend items such as gravy chicken dumplings (380 JPY) and Paris fluffy fried chicken (450 JPY) to enjoy with the ramen!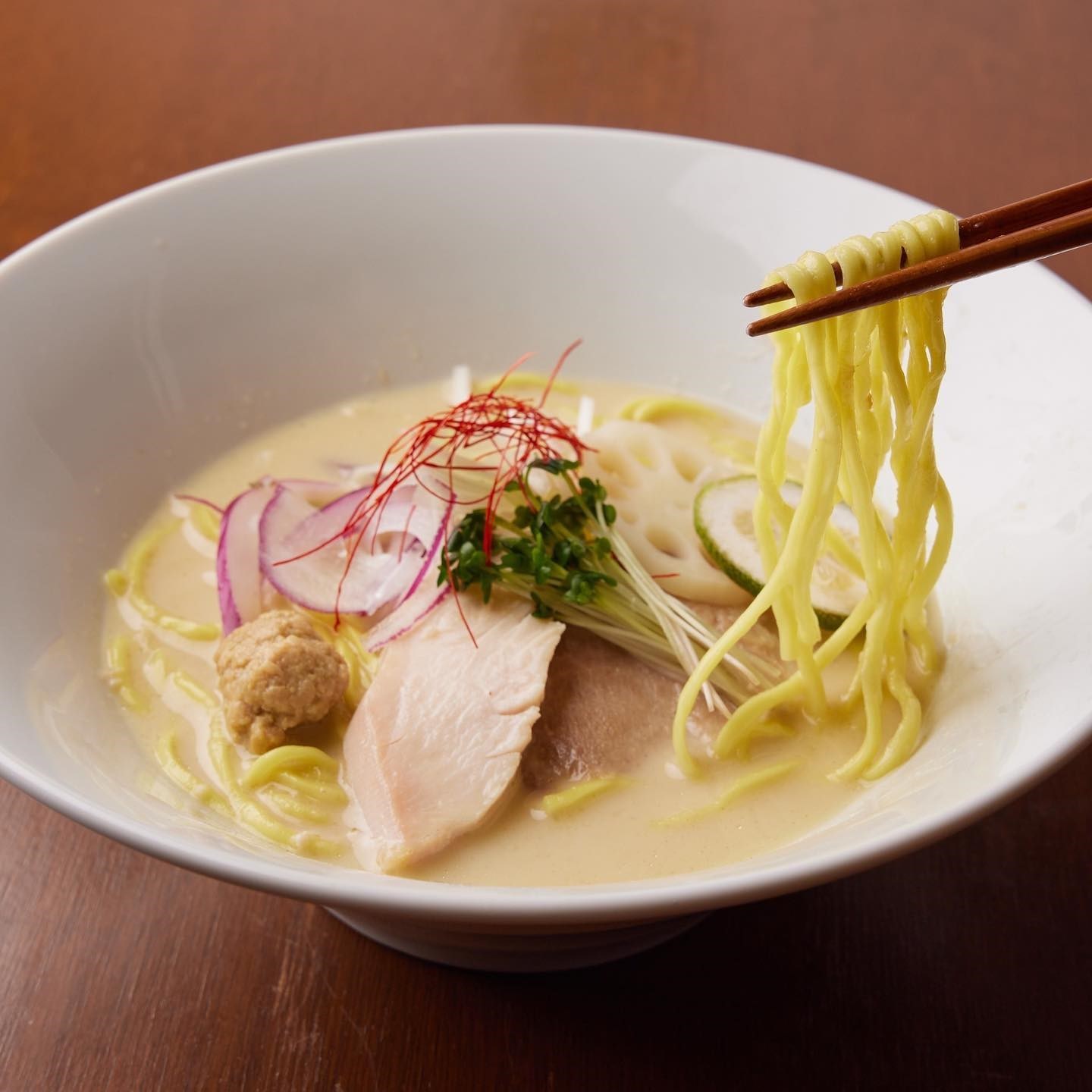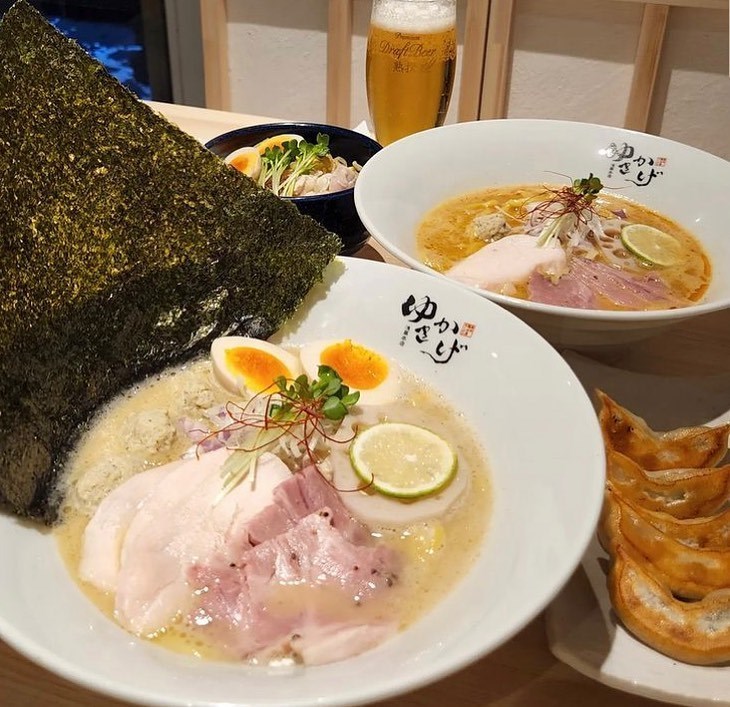 🌸Nearby cherry blossom spots: Sumida Park
About 600 cherry blossom trees line both sides of the Sumida River for about 1 km, making it a popular spot where you can enjoy the collaboration of the scenery with the Tokyo Skytree. Riding a houseboat on the Sumida River to see the rows of cherry trees on both banks is also recommended. The cherry blossoms in the park are lit up at night, and the "Bokutei Sakura Festival" is scheduled to be held from late March to early April.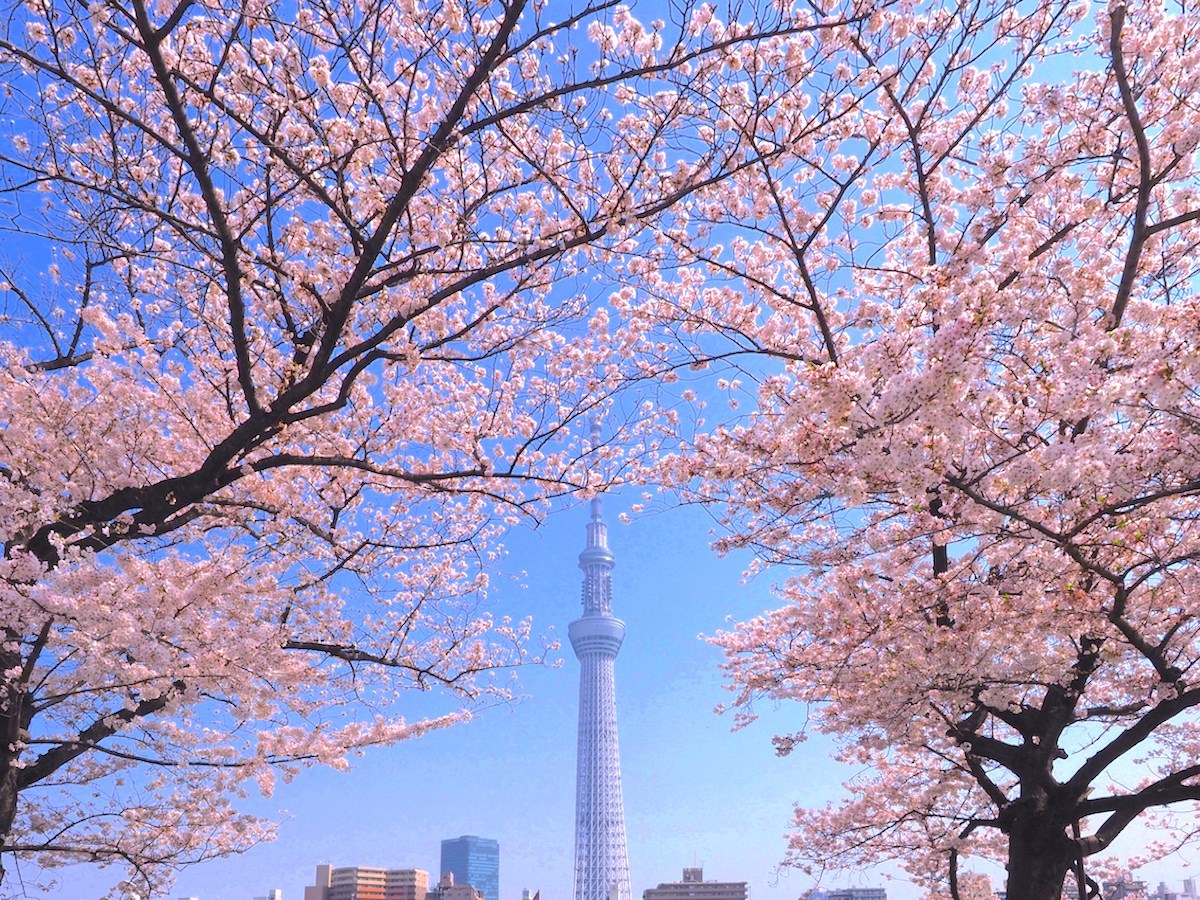 NOTE: Due to the on-going COVID-19 Pandemic, the business hours of the shops above may differ from the hours listed on OpenRice JP. Please confirm with the shop directly before your visit.