Opened in 1994 Kansai International Airport (KIX) is the world's first offshore airport built on a man-made island and is one of Japan's busiest airports for domestic and international flights. Travelers often use this airport when traveling to or from the Kansai area as it is close to some of Japan's most popular cities such as Osaka, Kyoto and Kobe.
As any good airport, KIX has many restaurants for travelers to dine while waiting for their flight. Here are a few of our favorite ones.
Takomasa is located in terminal 1 before the security check and they specialise in Osaka takoyaki using original copper plate takoyaki machines with carefully selected ingredients and their own secret soy sauce. Takoyaki is fast to make, and perfect if you want a quick bite before boarding your flight. 8 pieces of soy sauce flavored takoyaki goes for 680JPY. For something heartier, try the "Yakisoba Takoyaki set with soup" for 980JPY. You can also buy their frozen takoyaki to take with, 14 pieces of soy sauce flavored takoyaki for 1,188JPY.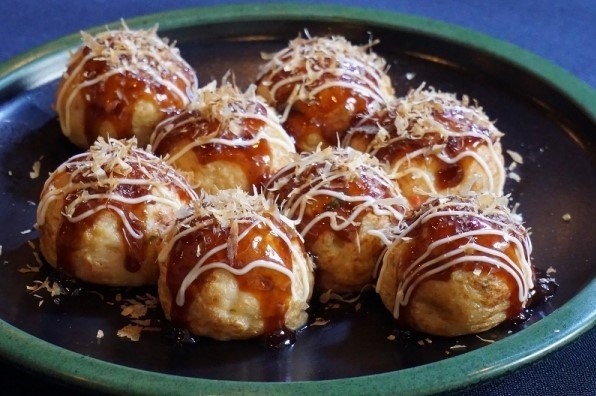 After the security check in terminal 2 you can find SORATERIA, a cafeteria that opens from early morning (5:30) until the evening (20:00). They offer light and regular meals like a morning toast set with coffee (550JPY), pork cutlet rice bowl (890JPY). There are plenty of comfortable seats making it a great resting spot until boarding time.