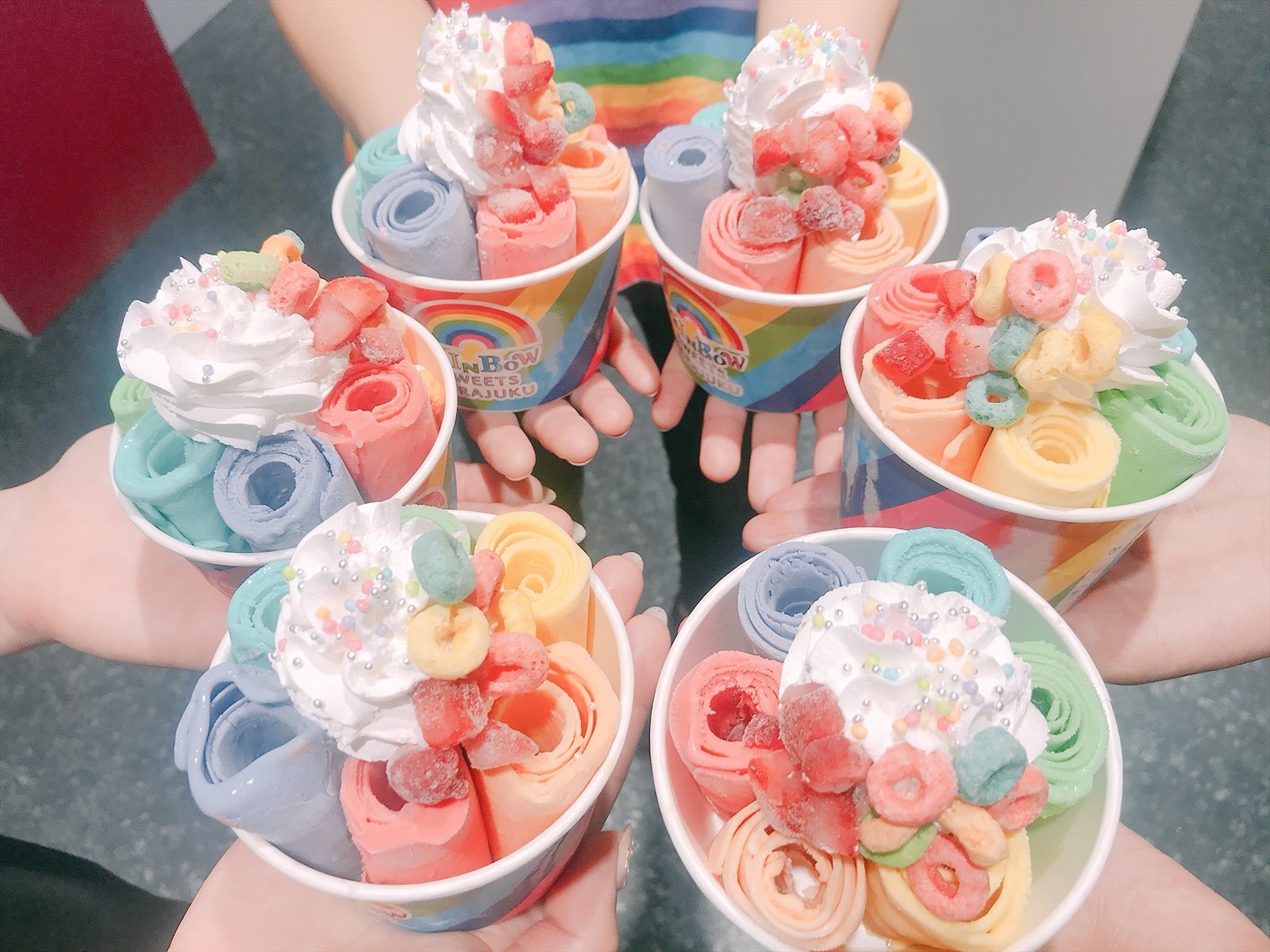 Source: Rainbow Sweets Harajuku Official Twitter

#01.
INITIAL
A local favorite for perfectly presented parfaits and fruit sandwiches. The grey concrete interior makes for the ideal background for your next SNS post.
Initial Omotesando official Instagram account: https://www.instagram.com/initial_omotesando/








View this post on Instagram
#02.
NUMBER SUGAR

A caramel factory for the adult with a sweet tooth. This shop boasts a mouth-watering variety of caramel based treats you can buy a la carte or by the box set.
Number Sugar Official Website: http://numbersugar.jp/







View this post on Instagram
#03.
RAINBOW SWEETS HARAJUKU

The world's first Rainbow Sweets shop! Although known for the Rainbow Roll Ice (¥950) they also offer Rainbow Cheese Sand (¥700) and Rainbow Frozen (¥700).


Rainbow Sweets Harajuku Official Website:

http://rainbow-sweets.com/










View this post on Instagram
#04.
LONG, LONGER, LONGEST

A cheeky vendor with a simple sales pitch- the longest version of street snacks you've ever seen! They sell tornado fries (¥500~), churros (¥450~), and cotton candy (¥600~).


Long, Longer, Longest official website:

https://longest.jp/








View this post on Instagram
#05.
TIFFANY CAFE CAT STREET
Making its debut in 2019, the Tiffany Cafe on Cat Street delivers a dazzling display of jewelry and sweets side-by-side in the iconic blue Tiffany's is known for. This concept shop is a short-term venture and is scheduled to close by April 2022.








View this post on Instagram