Tokyo is known for its countless cafes and restaurants and some of them have a unique theme based on a specific anime show, video game, horror, history, etc. The purpose of the theme is to give the diners a unique experience by making them feel like they are entering the world of the chosen theme. They do this by designing the interior, dishes and drink based on popular aspects from the chosen theme. The following are our Editor's top 5 picks of themed cafes and restaurants in Tokyo.
GUNDAM Cafe TOKYO BRAND CORE
Themed after the Gundam franchise, Gundam cafe is one of the most popular themed restaurants in Akihabara and it got a full renovation in 2020 or, as they like to say, it was rebooted. This franchise started in 1979 in the form of a sci-fi anime, depicting a military world with giant robots which some are known as Gundams. Since gaining immense popularity, there have been many more anime shows, mangas, video games, and toys based on the franchise.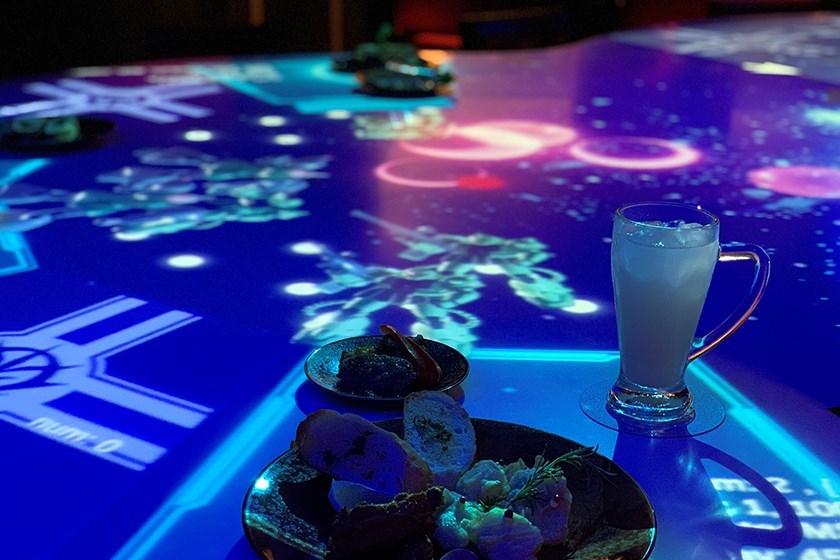 Source: Gundam Cafe official Website


The newly renovated cafe is located next to JR Akihabara Station, right outside Denkigai-guchi (Electric Town Exit). The building is separated into four distinct zones, two of which are dining areas. "Restaurant Area" and "Zeon's Diner" both take reservations, and it is recommended that you book ahead. The restaurant area resembles a space battleship mess hall where diners face a 18m screen to simulate the scenery of outer space. Zeon's diner resembles an officer's lounge where you can enjoy battle simulations and challenge missions using terminals equipped with AR functions. There is a small take-out booth outside with unique drinks like coffee in their own Gundam cup portraying a character or Gundam from one of the many anime shows (648JPY) . The fourth and final part is the gift shop with exclusive items only sold at this shop.
Open every day of the week from 10:00-22:30.
Gundam Cafe Tokyo Brand Core Official Website; https://g-cafe.jp/en/tokyo/storeguide/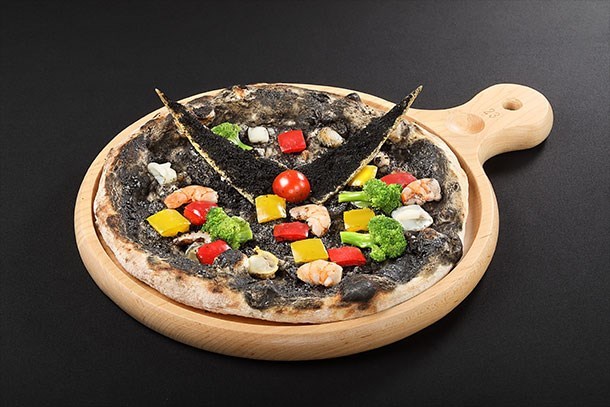 Source: Gundam Cafe official Website
Alice in Fantasy Book
Alice in Fantasy Book is part of a chain of restaurants following the Alice in Wonderland theme. The walls are decorated with colorful paintings of scenes from the book. All the dishes and drinks have a unique name taken from the story. All of that is to give you a fantasy experience as if you fell down the rabbit's hole.
Located only a few minutes from Shinjuku station east exit.
Open everyday of the week, Lunch 11:30-14:30, Diner 17:00-23:30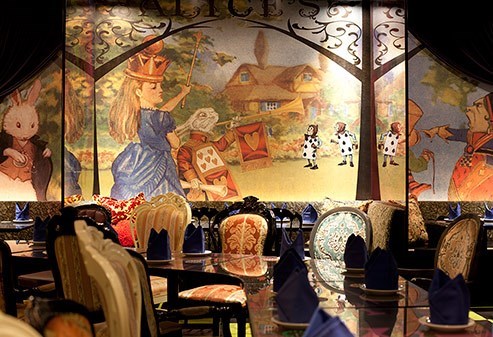 Source: Alice in Fantasy Book Official Website
NINJA AKASAKA
This restaurant truly takes the ninja theme beyond normal expectations. Located only a few minutes from Akasaka-mitsuke station, it may be tricky to find so look for a black wall next to a red Tokyu Plaza sign.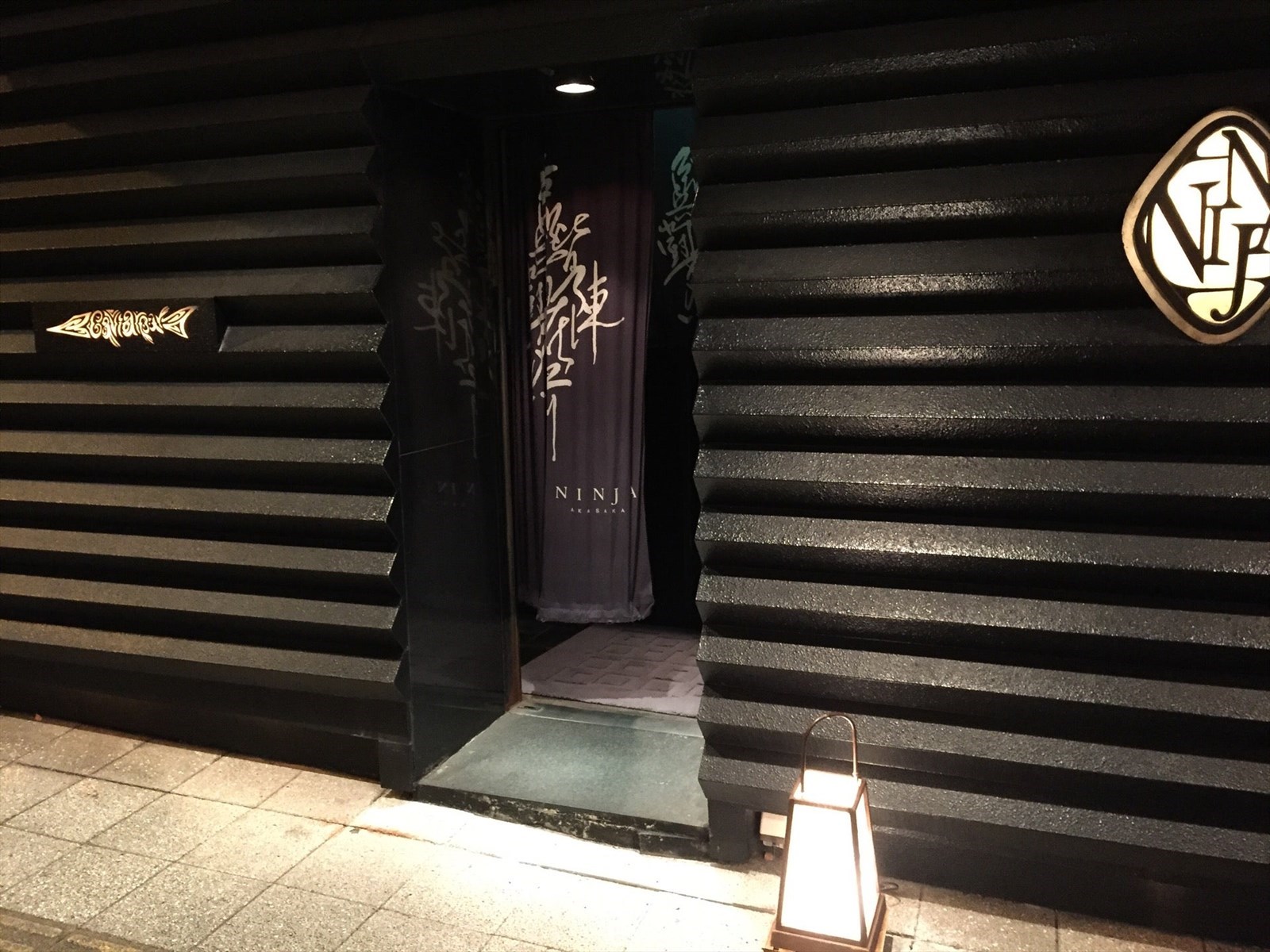 Once you enter, you will find yourself in a hidden ninja village, where the staff all dress and move like ninjas. Try catching a glimpse when they pop out of the ceiling or from behind a hidden wall entrance. The menu looks like a ninja scroll, all the dishes are ninja themed and with each dish your ninja waiter will perform some kind of trick with it.
NINJA AKASAKA is reservation only. Lunch time is 11:30-15:00 (Door Close 13:30), Dinner 17:00-20:00 (Door Close 20:00).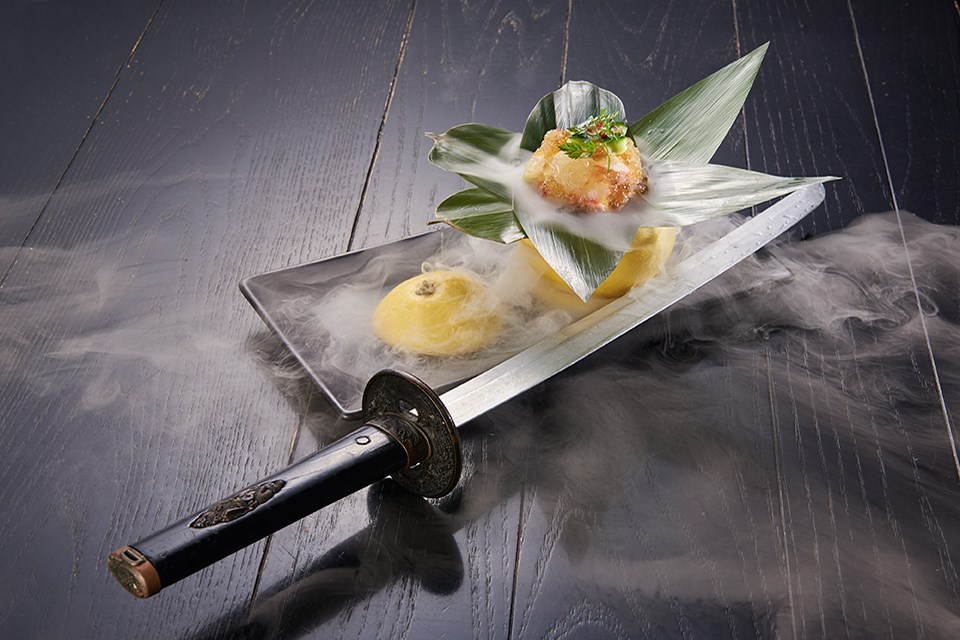 Source: Ninja Akasaka Official Website
VAMPIRE CAFE
Located in the heart of the Ginza shopping district, VAMPIRE CAFE offers a dark gothic experience. All the waiters play and dress the part of a vampire and will lead you into a world filled with skulls, coffins, red thrones and walls covered with red velvet.






View this post on Instagram

On your table you will find a small coffin as a drink menu and a dark ritual book as the main menu. All the dishes have a vampiric touch to them such as coming in the shape of a spider or bat, decorative skulls or a plate arranged for some kind of ritual that your vampire waiter might light on fire like the Pizza Margherita with Garlic (1080JPY). When you are ready to order just ring the copper bell on the table. But don't worry, as far as we know they won't sell actual blood!
Open everyday of the week, Lunch 11:30-14:30 (last order 14:00), Diner 17:00-23:30
(last order 22:30).






View this post on Instagram
ARTNIA
ARTNIA is a themed cafe located right outside the Square Enix headquarters in Shinjuku. Unlike other themed cafes dedicated to a single Square Enix game world, this one features the big successes like Dragon Quest, Final Fantasy and Kingdom Hearts. The menu offers all kinds of drinks, main dishes and desserts themed after one of the many characters and monsters of Square Enix. However the main star is arguably the Slime monster from Dragons Quest. This cute little monster appears in different items on the menu such as a slime shaped fluffy pancake (1030JPY) , cocktail (590JPY) or coffee mug (660JPY).
Open every day of the week from 11:00-22:00 (last order 21:00).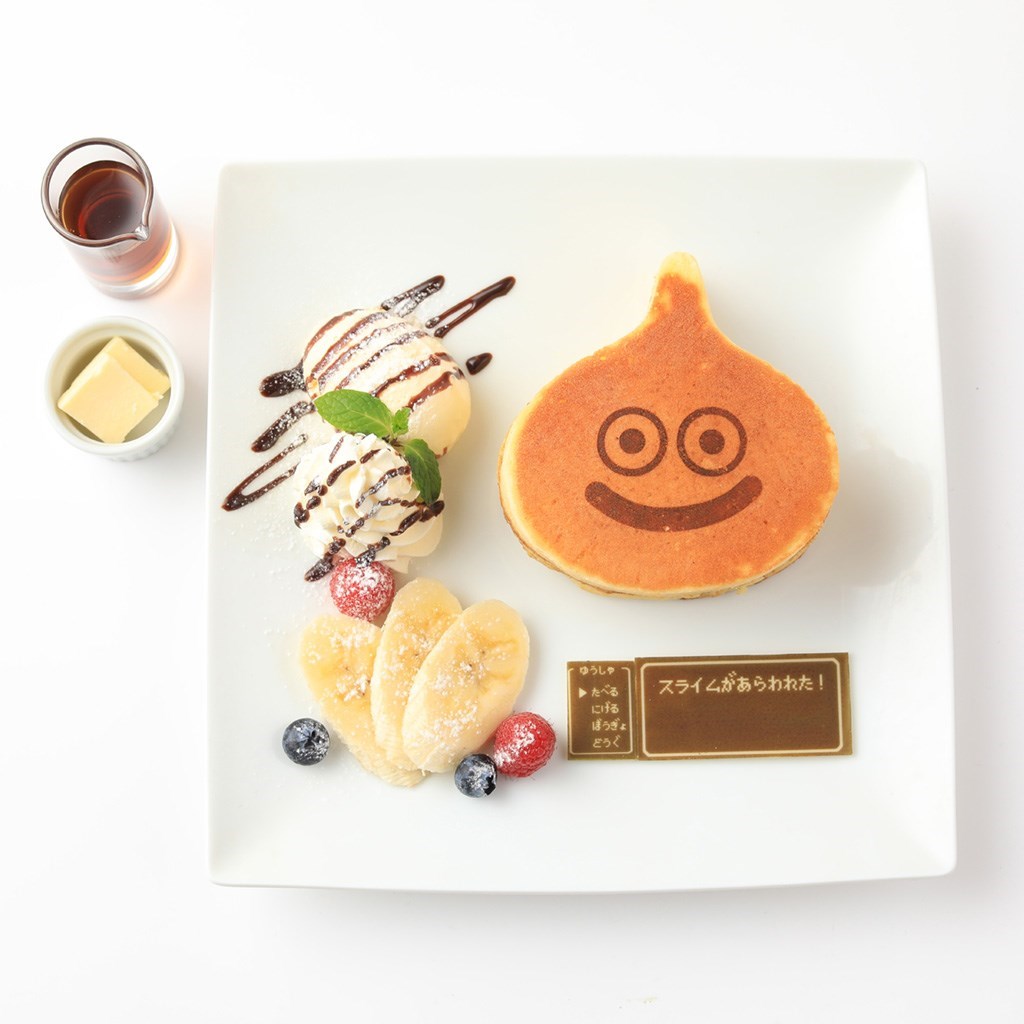 Source: Square-enix Artina Official Website


Other than the cafe area there are two more areas for you to enjoy. First one is a small exhibition style museum. On display are mostly character figurines but there are also small items like necklaces and keychains. The last area of ARTNIA is the gift shop full of everything you could possibly think of, figurines, soft fluffy dolls, drink mugs, shirts and much more. Not only that this gift shop is home to exclusive items sold only in ARTNIA. With each new Square Enix title the display and gift items change to make room for news ones based on the new title.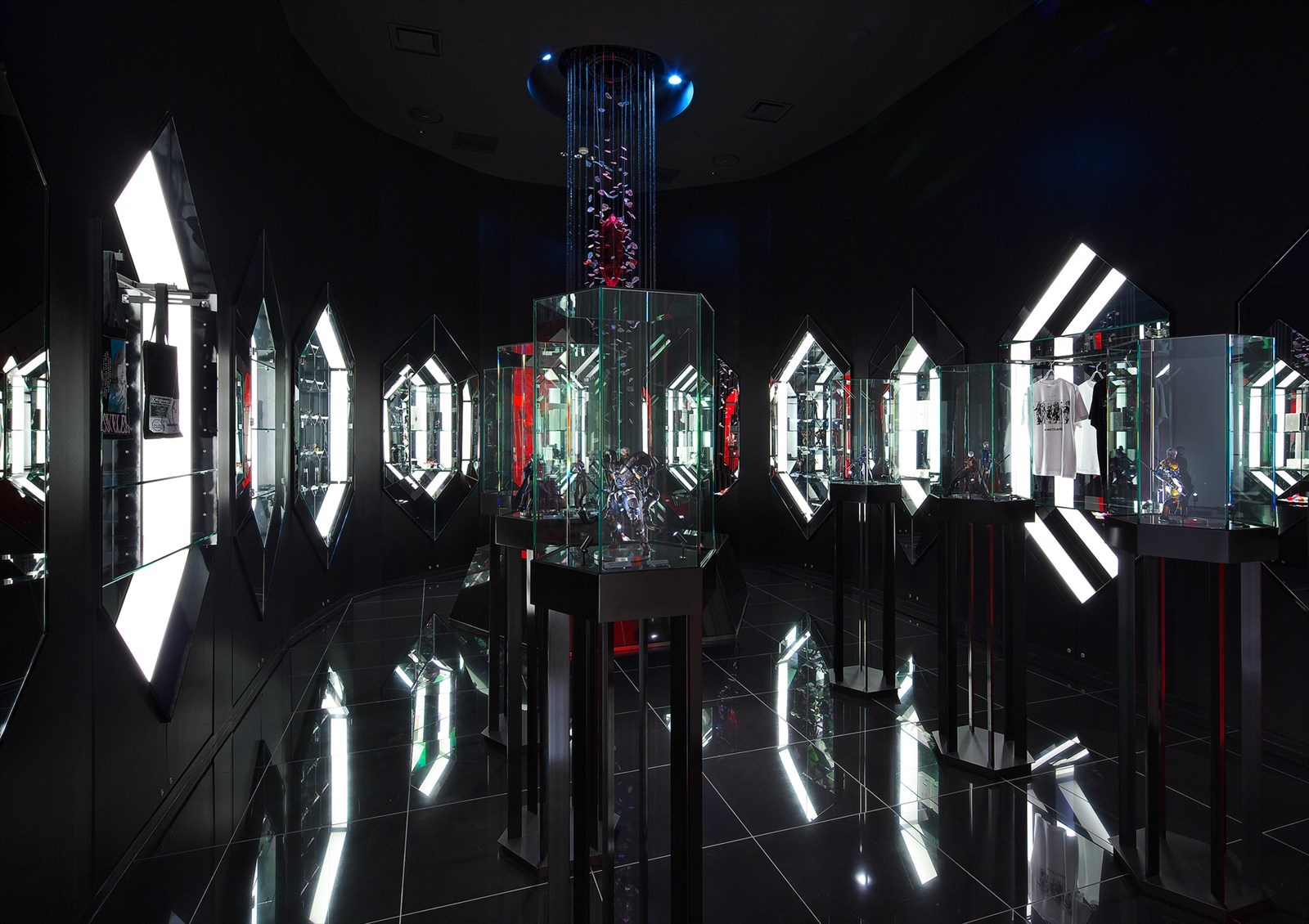 Source: Square-enix Artina Official Website