When you want to go out with your child in Tokyo, choosing a restaurant could be difficult. If you have small childrens, you might have felt uneasy about eating out with them on occasion. This time, we picked a few restaurants with child-friendly facilities that you can enjoy with your little ones! We will introduce you to 5 lunch spots with a nice atmospheres that will take the stress out.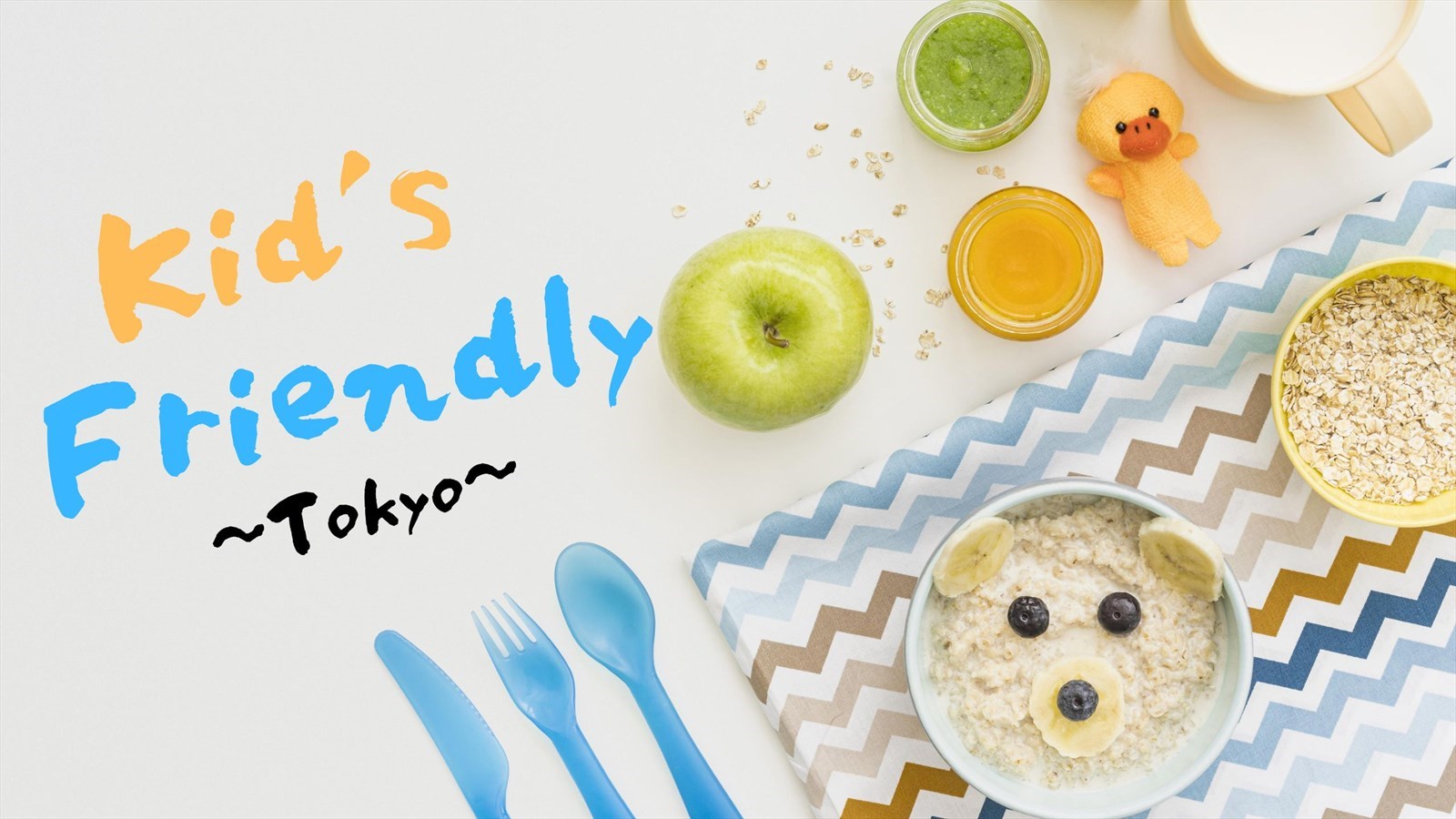 Located in the 5F of Shin-Marunouchi Building, "AWKitchen" is a buffet restaurant where you can enjoy handmade pasta, fresh vegetables delivered from contracted farmers and sweets made from seasonal fruit. For weekday lunch, you can enjoy a pasta set (2,189 JPY) with a salad bar, and for 1,419 JPY you can add a dessert buffet and a drink bar. Children's menu is available at 1,500 JPY.
Shin-Marunouchi is a well-equipped baby-friendly building with everything you need when coming with childrens and babies and is full of shopping stores for you to enjoy. You can access it directly from Tokyo station, which makes it easier on rainy days.
🍴Strollers allowed, children's menu 1,500 yen (from 3 years old), chairs for children.
🚼4F/5F baby corner: Nursing room, diaper changing table, trash box for diapers, water heater for milk formula. Stroller rental is also possible.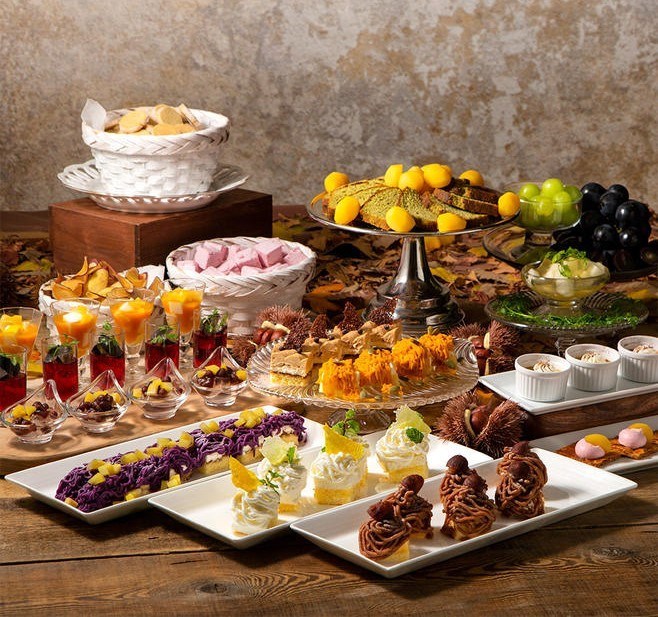 Source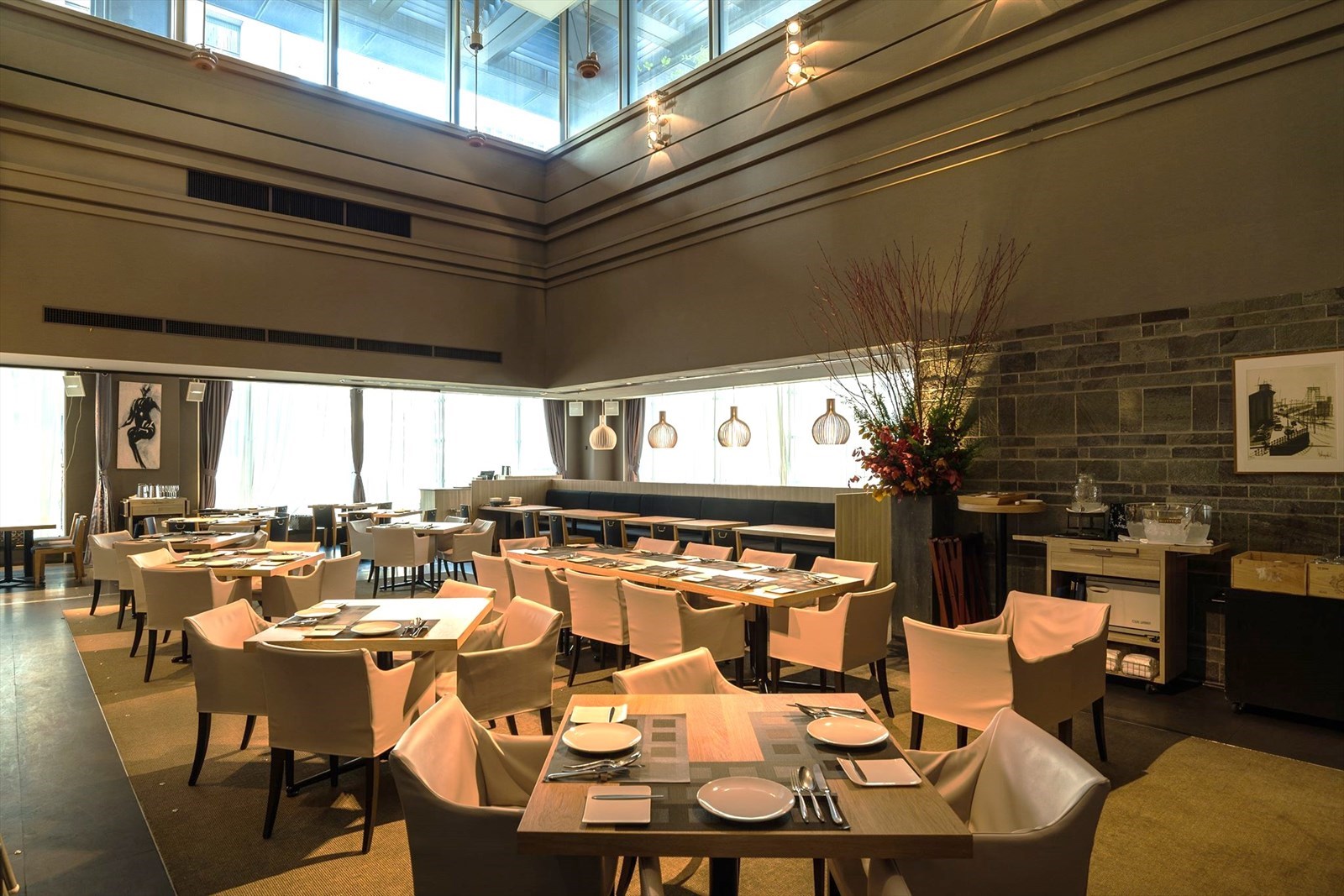 Source



Shirononiwa is a rooftop restaurant located on the top floor of Atre Ebisu west building. You can enjoy Italian Seafood at the open terrace seats. They have a full lunch menu that you can choose from a course or a set, such as the popular "Piatto Unico"(From 2,400 JPY), which allows you to combine your favorite main dish and pasta on a single plate. The spacious store is easy to enter with a stroller, and there are plenty of comfortable sofa seats, making it easy to use with children. They also have a Children's lunch set (980 yen), and can add bread and/or dessert as an additional option. Ebisu Garden Place is a recommended sightseeing spot around Ebisu Station.
🍴Strollers allowed, children's menu, chairs for children.
🚼 Baby room (6th floor): baby bed, hot water supply for milk formula, and nursing space. A baby bed is installed in the priority toilet on the 7th floor.



Shiba Park is one of the oldest parks in Japan and you can see Tokyo Tower from the park, plus there are many historical sites and famous places around it, making it a highly recommended spot, especially for lunch time. We recommend Le Pain Quotidien, a bakery restaurant originating in Belgium. With 240 stores around the world, you can enjoy organic and healthy cuisine. The popular menu is the one-plate brunch (1,980 JPY, weekdays only) that includes Sangenton pork loin, soup, salad, and tartine. For the kids menu, you can choose from ham & cheese toast and macaroni & cheese.
🍴Strollers allowed, children's menus (under 12 years old), chairs for children, you can bring in baby food.
🚼Diaper changing table in the restroom, sofa seats, and terrace seats.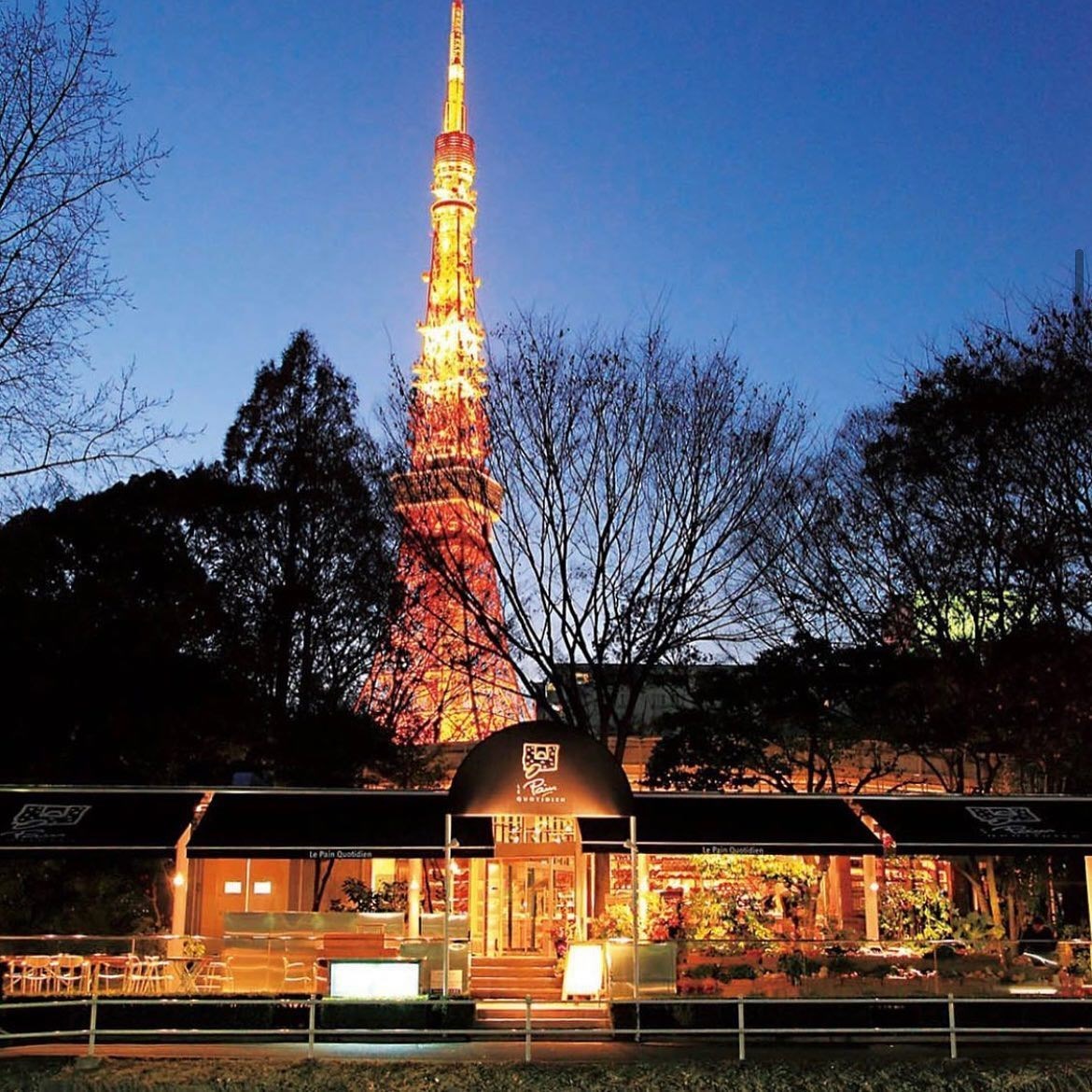 Source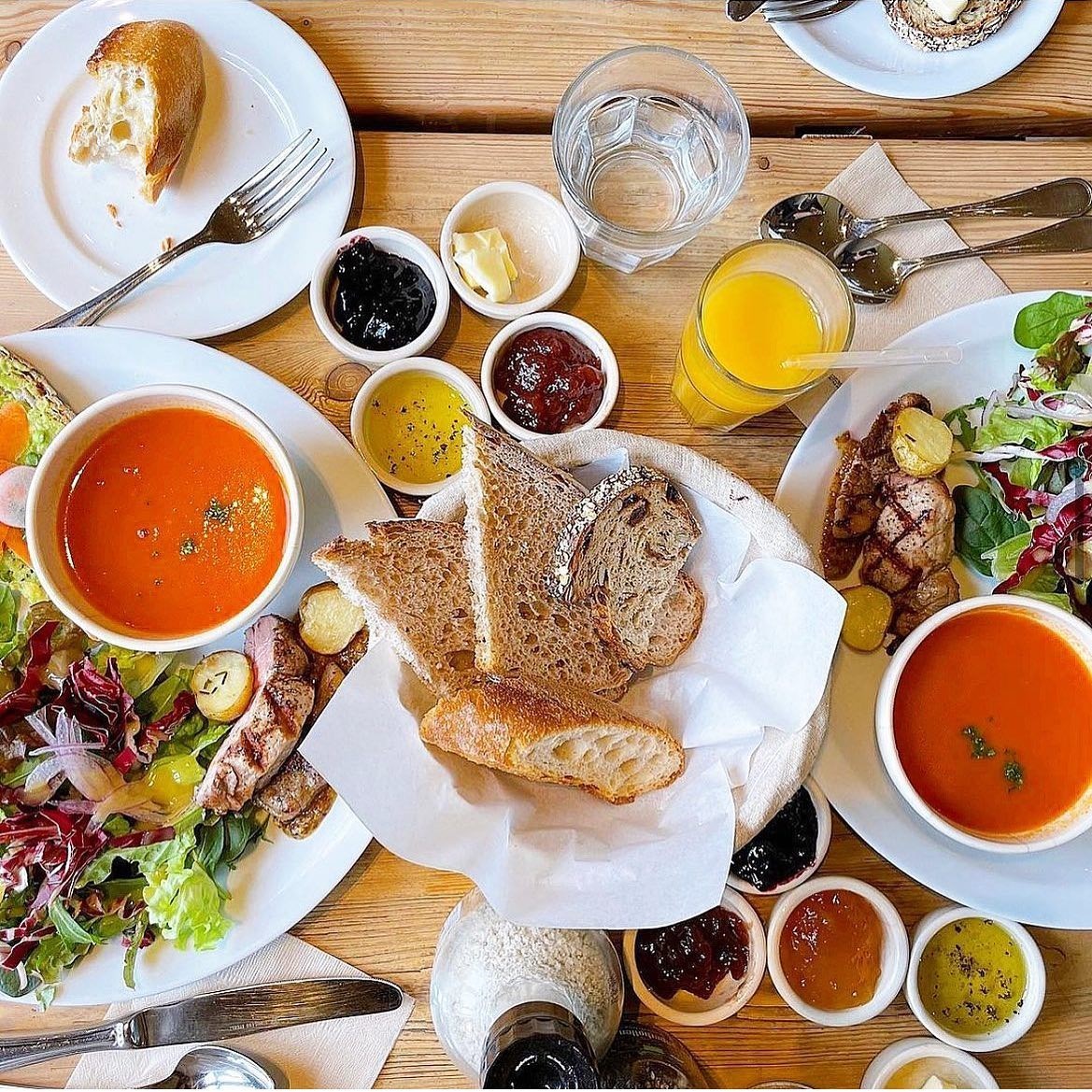 Source




Shibuya Hikarie has everything from shops, museums and theaters. On the 11th floor they have "The Theater Table" a casual Italian dining restaurant with spacious sofa seats and a great terrace seat view to enjoy with the family. You can enjoy a lunch course with half pasta, a choice of main, dessert and appetizer buffet drink bar for 3,800 JPY.
🍴 Stroller entry is allowed, children's menu available, baby food OK, stroller space.
🚼 Baby room (ShinQs area) B2F: Kids toilet, diaper changing table, nursing room, body measurement function for children, refreshment space (available for fathers too). Stroller rental is also possible.


Shinjuku Street is bustling with people day and night. In addition to shopping spots, there are spots that meet various needs such as movie theaters and karaoke. "KICHIRI MOLLIES" is located on the 6th floor of the Shinjuku Nakamuraya Building. This restaurant is so popular that customers with children line up at lunchtime. The spacious and stylish sofa seat allows even babies who can't sit alone to roll over with peace of mind. The lunch menu includes an all-you-can-eat bagna cauda, a drink bar, and soup. Among them, the "Exclusive Chef's Special Roast Beef" (1,700 JPY) and "KICHIRI's Special Vegetable Plenty of Keema Curry" (1,850 JPY) are quite popular. We also recommend taking a walk in Shinjuku Gyoen, which is a 10-minute walk from the restaurant.

🍴Strollers allowed, children's menu available.
🚼 Diaper changing table, nursing room, sofa seat, sunken kotatsu table, stroller space.