When imagining Osaka, most think of delicious fried street food and the neon-lit streets of Namba. Of course this is all true, yet visitors should not miss out on the city's more modern face. Built in 1993, Umeda Sky Building is a futuristic, 40-story office building boasting glass tunnel escalators and their Floating Garden Observatory 170 meters high in the sky. The instantly recognizable structure is only a 15 minute walk from Osaka Station.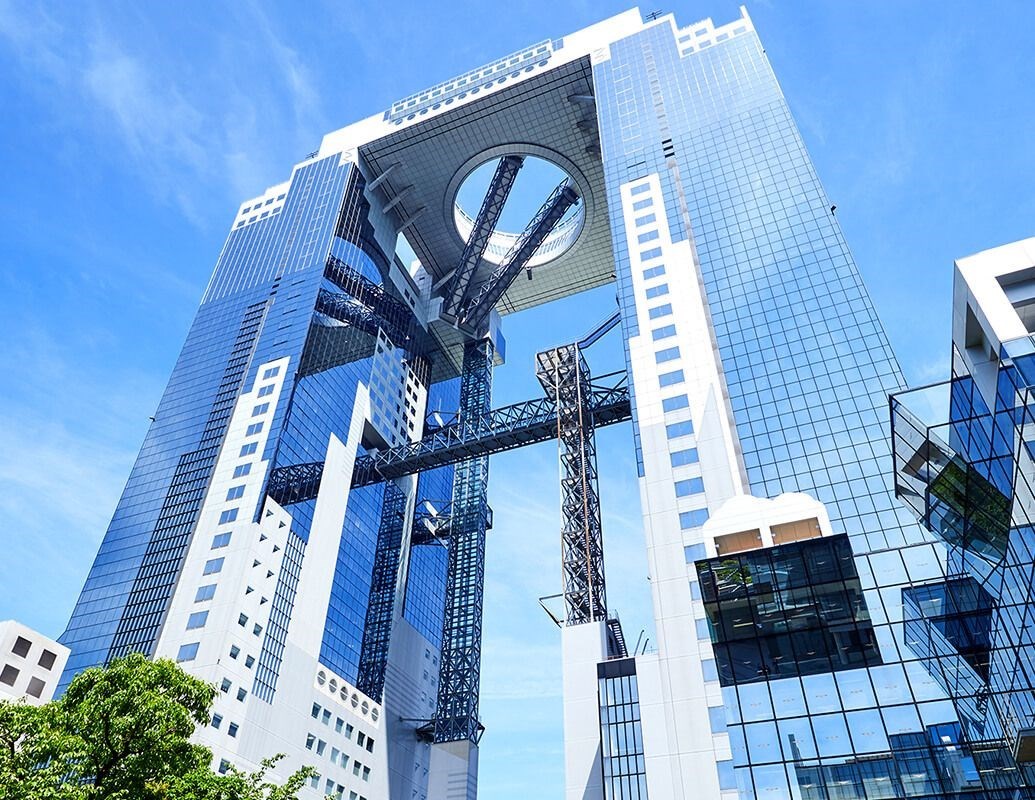 Source: skybldg


Check out the city view from the Floating Garden Observatory
The Floating Garden Observatory is located on the 39th floor of the building and the circular observatory gives 360 degree views of Osaka and its surrounding areas. To access the observatory, you'll take a glass elevator to the 35th floor and then take a glass-tunneled escalator to the 39th floor where you'll pay the 1,500 JPY entrance fee.
The 39th floor also boasts a souvenir shop, Sangu, a Chinese restaurant, and the Sky Lounge Stardust bar. However instead of dining up in the sky, we recommend checking out the restaurants on the basement floor, a food hall called Takimi Koji.
Dine in Takimi Koji's local atmosphere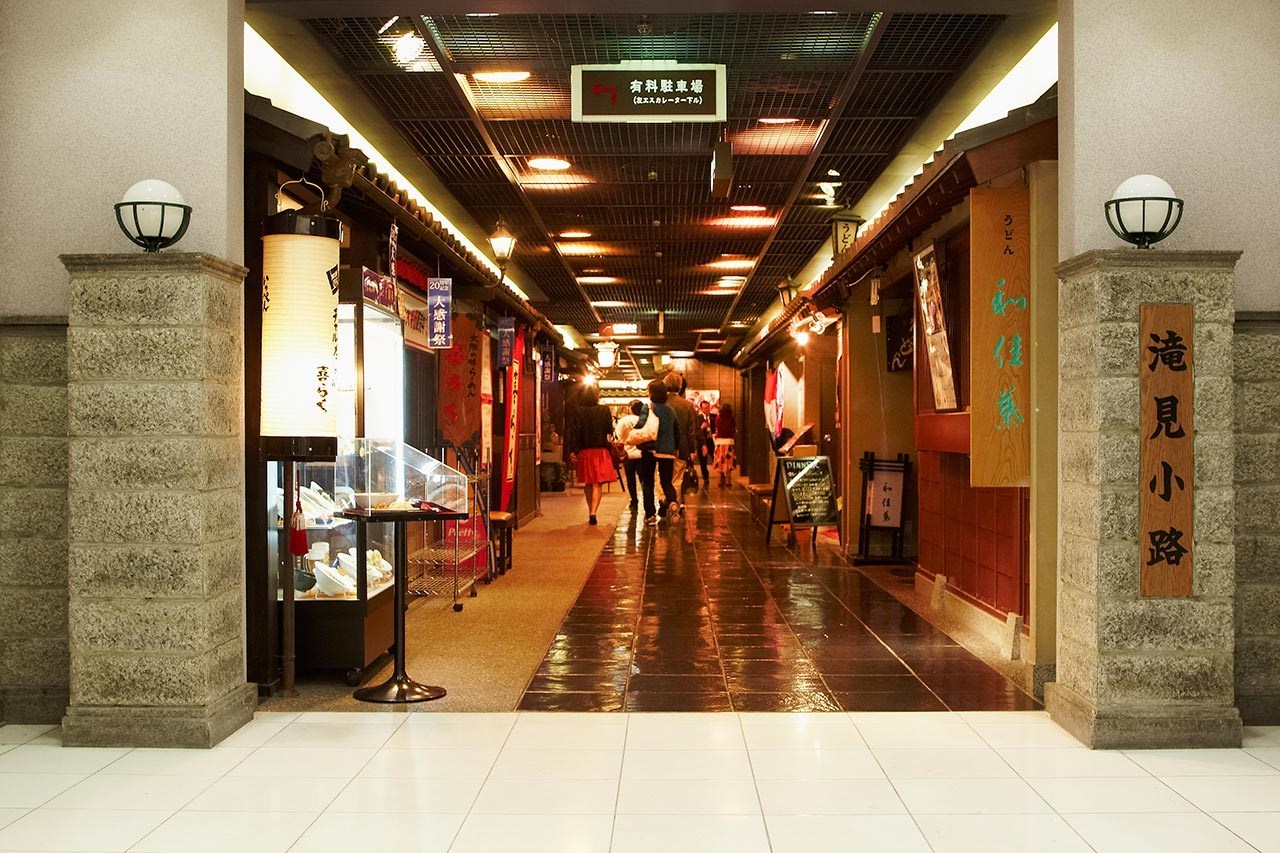 Source: takimikoji


The soul of Umeda Sky Building lies in Takimi Koji. Takimi Koji is a gourmet food hall designed in a Showa era style, complete with streets and replicas, and is filled with white-collared workers letting loose during lunch or after work. The food hall has izakayas and traditional Osaka delicacies such as okonomiyaki and kushikatsu.
Wagokoro Shunsai
If you're looking for a higher-end meal, Wagokoro Shunsai is a kaiseki restaurant serving affordable lunches and gourmet dinners. Wagokoro Shunsai has its own separate room, seemingly a world away from Takimi Koji, boasting waterfall and garden views. If you're dining solo, we recommend the counter seating which gives a direct view of the garden outside.
Wagokoro Shunsai serves seasonal kaiseki cuisine with an emphasis on sashimi and seafood, however their wagyu steak dinner set (3,850 JPY) is surely a treat.
Open from 11:30pm-3pm (last order 2pm), 5pm-10pm (last order 9pm).
After eating through heavy and fried Osaka food your body will be screaming for something light and healthy. Basho-an is a traditional Japanese cafe serving wooden-whisked matcha alongside wagashi desserts, including the Kansai delicacy warabimochi. The sweet, jelly-style mochi is covered in kinako powder and is a low-calorie way to enjoy dessert. Their specialty is the Honzukuri Shorai Momochi, a large slab of warabimochi which comes with a variety of toppings, including black bean powder ground in a stone mill.
Dessert sets start from 750 JPY. Open from 11am to 9:30pm (last order 8:30pm).
Kimi

Cold winter days in Osaka call for oden, a stew-like meal cooked in a dashi broth. After touring the observatory, grab a bite at Kimi, an izakaya specializing in the warm winter dish, a few minutes walk from Umeda Sky Building. Course meals come with a variety of dishes in addition to the oden, where you can choose from boiled eggs, fish sticks, mochi and other delicacies floating in the broth. You'll pay per ingredient, ranging from 120 JPY to 480 JPY, for an affordable and filling meal. There are also other menu choices, including sashimi and other izakaya staples like karaage fried chicken and fried fish.
Open from 11:30am to midnight. Set lunches are available from 11:30am to 5pm.