So which are the best places? Here are the Top 10 of 20 desserts in Tokyo, Osaka, and Kyoto!
---
#10 Fruit Parlor Fukunaga (Tokyo)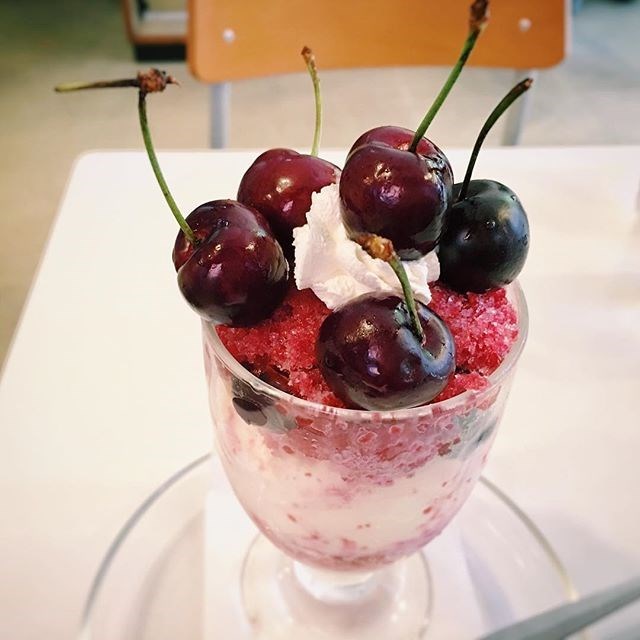 (Photo Source: nuruko@ig)
"Only serving when in season" is their motto. Run by the fruit store 'Fukunaga', Seasonal fresh fruits are turned into sherbet and served at Fruits Parlor Fukunaga. With the knowledge that 'Simple is the best', their Seasonal Fruit Parfait (approx. 1,000JPY) using sherbets and sweet fruits are definitely worth a try!
#9 Pâtisserie Tendresse (Kyoto)
(Photo Source: matthew_sweet@ig)
Produces a small variety and small quantity of desserts, with motto to deliver a once in a lifetime experience. Menus are authentic in the French style, and many travel a long way to purchase their desserts. They are only open 3 times a week, and take their days closed to prepare their cakes and sweets. Check their website for their weekly changing desserts! Weekly cakes are approximately 600JPY each.
#8 ASTERISQUE (Tokyo)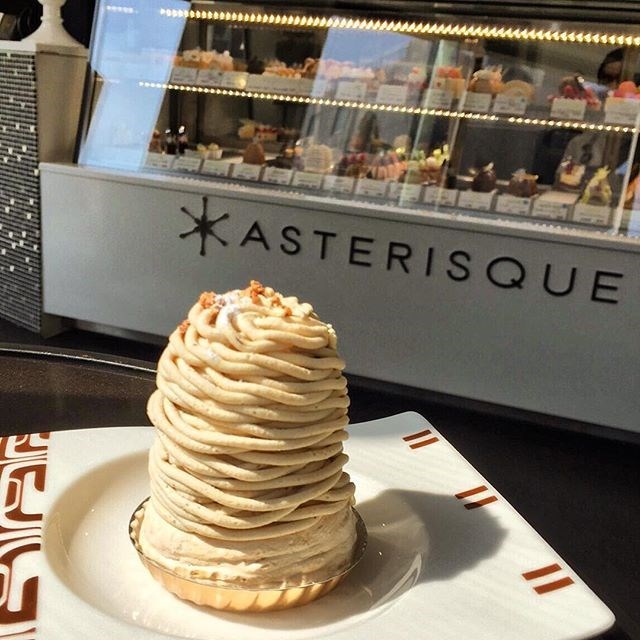 (Photo Source: reborn517@ig)
With meaning 'little star' in French, the owner named the shop in hope that they will shine strongly despite their small size. Their signature dish is the Mont. Blanc (Marroon Cake) (570JPY), using Ehime prefecture's chestnuts and mascarporne cream. But you also can't miss out on their chocolate cake, which has won the 'World Chocolate Masters Award'!
#7 Kawabata Douki (Kyoto)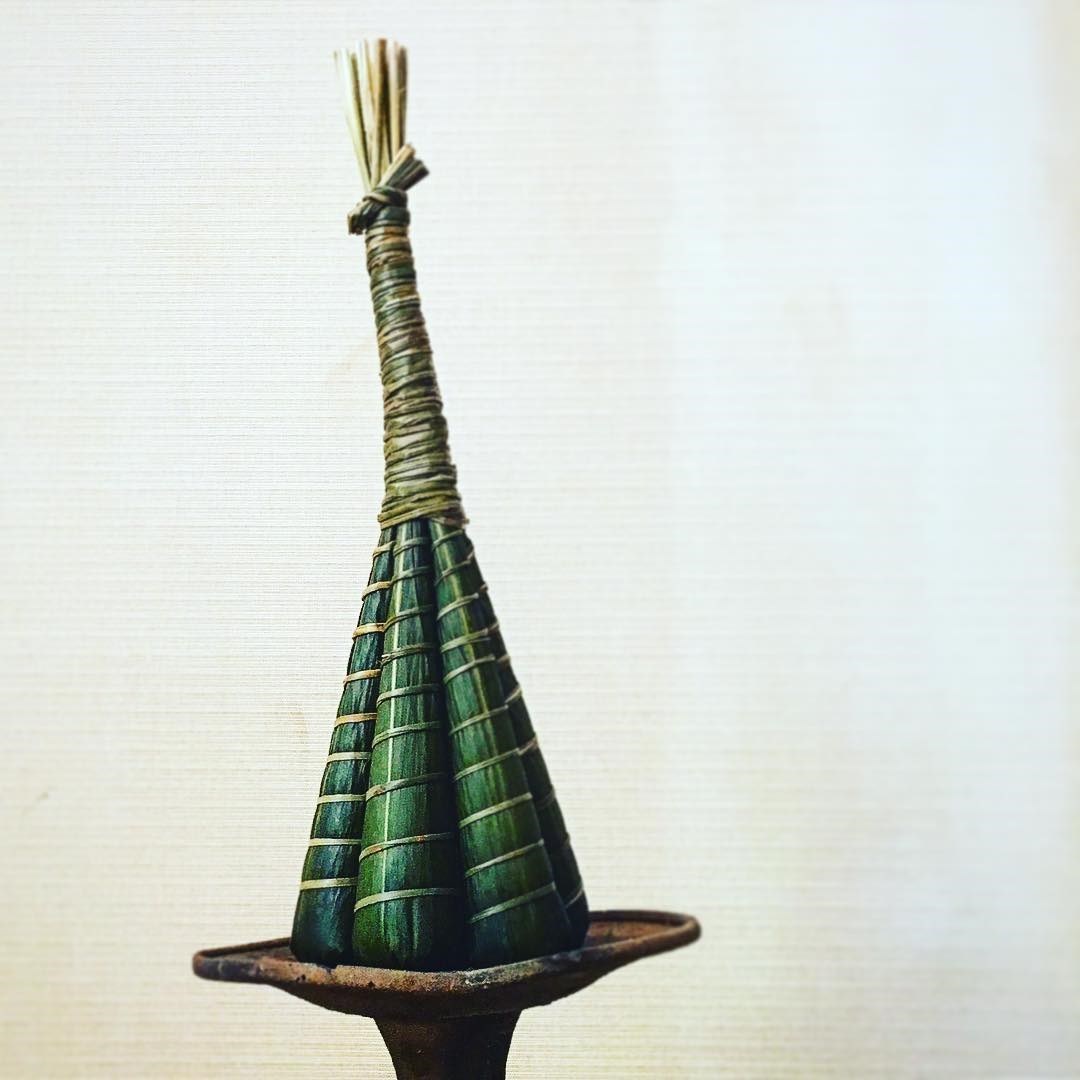 (Photo Source: sooku_sen@ig)
With the longest history in this ranking, Kawabata Douki was established in 1503, originally as a mochi shop. Today, the 16th owner runs it, still selling 'chimaki' (sweet rice dumpling rapped in bamboo leaves) with no artificial flavor or additives.
#6 A Tes Souhaits (Tokyo)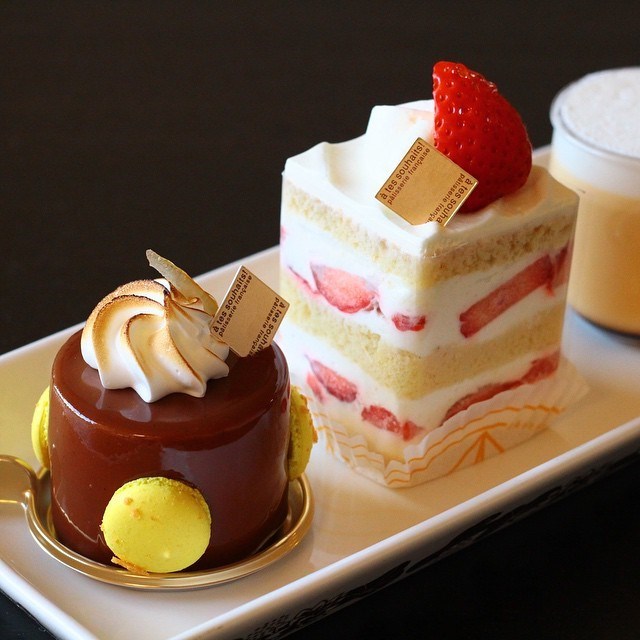 (Photo Source: risa12babyq@ig)
Established in 2001. Its name 'a tes souhaits!' is translated as, 'hope your wish comes true'. Winning first place in a global competition, the chef produces excellent cakes including the popular Mont. Blanc (Marron cake). Their other specialty is the Gateau Fraise (500JPY). Their Christmas Cakes are hard to purchase, as they sell out during reservation orders.
#5位 m.koide (Tokyo)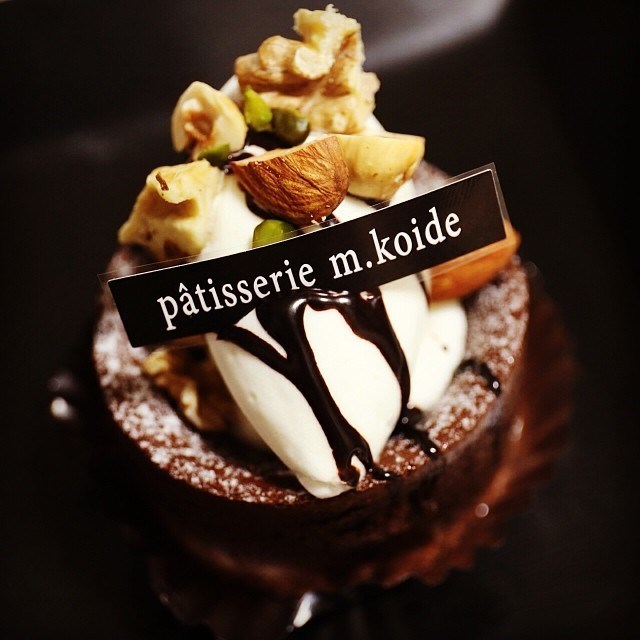 (Photo Source: megmiro@ig)
Introduced in many Japanese TV shows and magazines, m.koide is currently the hot place for cakes. The all-time favorite cakes, original mousse cakes, are all tasty and reasonable in price. Treat yourself or take it out for a souvenir.
#4 Shochikudo (Osaka)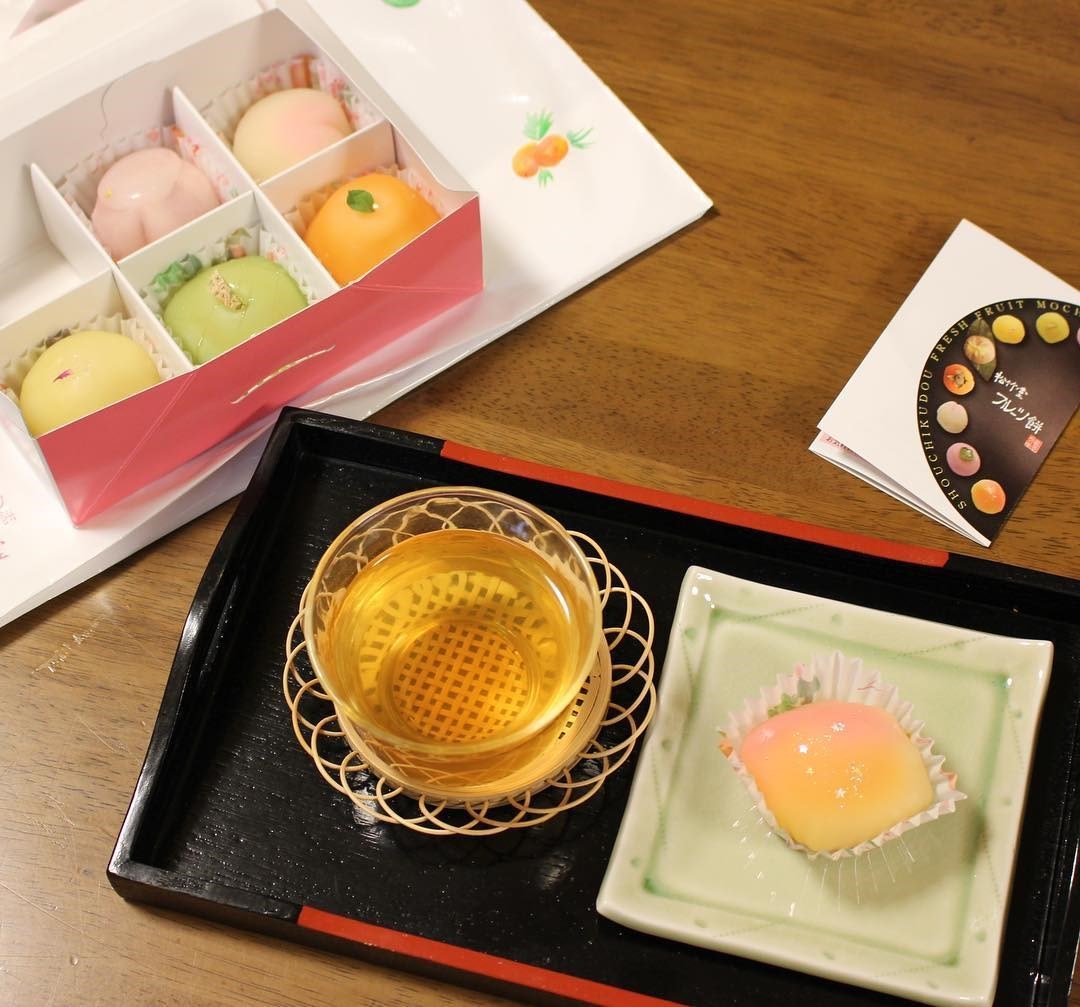 (Photo Source: tomomi6240@ig)
Since 1889, Shochiku-do has served wagashi. Its popular menu is the Fruits Mochi (200JPY onnward), combining white bean paste with fruit essence, shaped like a real fruit. This can be purchased in store or online. Other than this classic, their Monaka and Dorayaki are also very popular, attracting many wagashi fans.
#3 Shioyoshiken (Kyoto)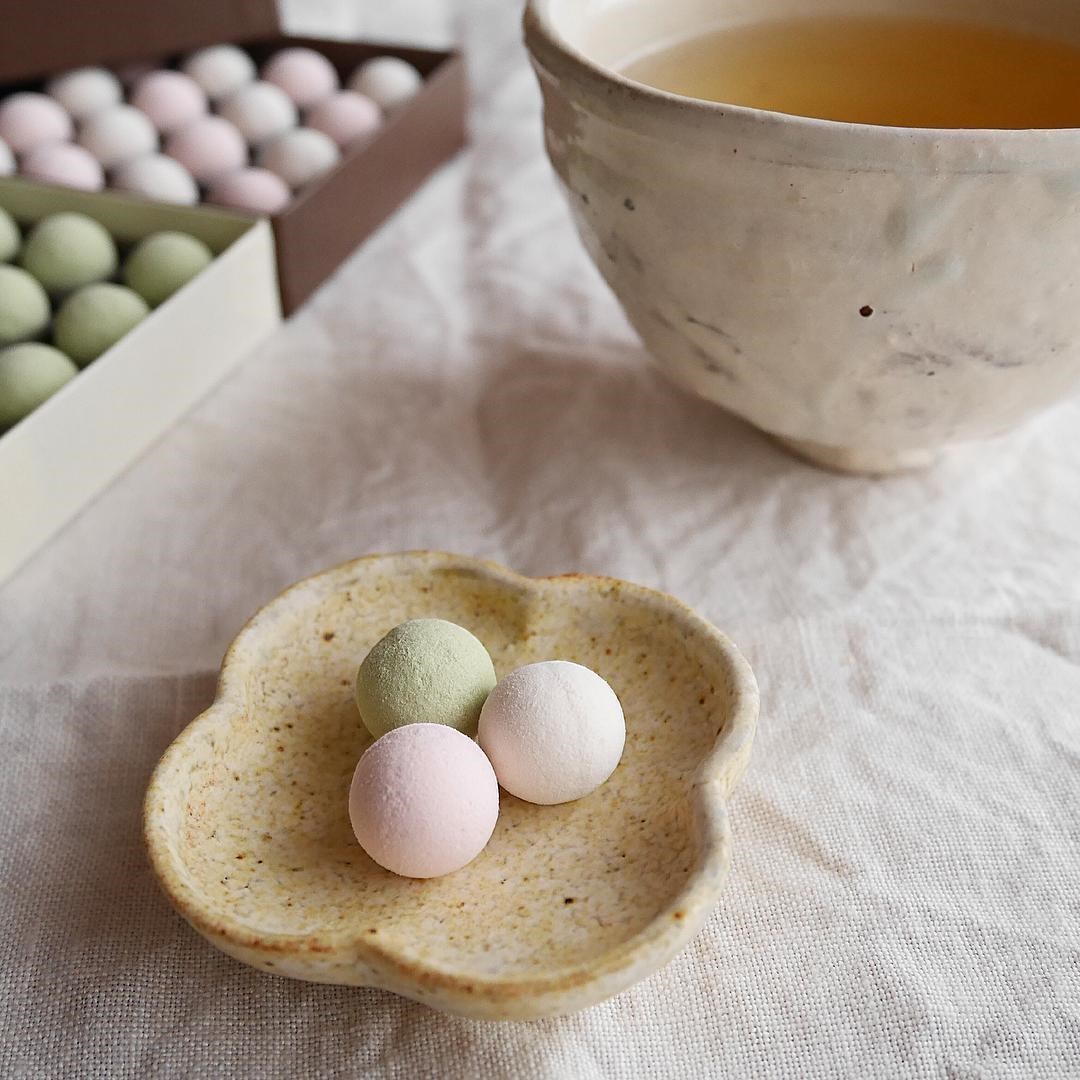 (Photo Source: il_cutito@ig)
Specializing in 'Kyogashi' (Kyoto's Wagashi), Shioyoshiken aims to appeal Kyoto's attractiveness to its customers through in-depth acknowledgement of Kyoto's cultures and traditions. The artistic snacks served tend to be shaped in the forms of seasonal motifs; from its delicate and most beautiful appearance you will taste elegance and season.
#2 Saryo Hosen (Kyoto)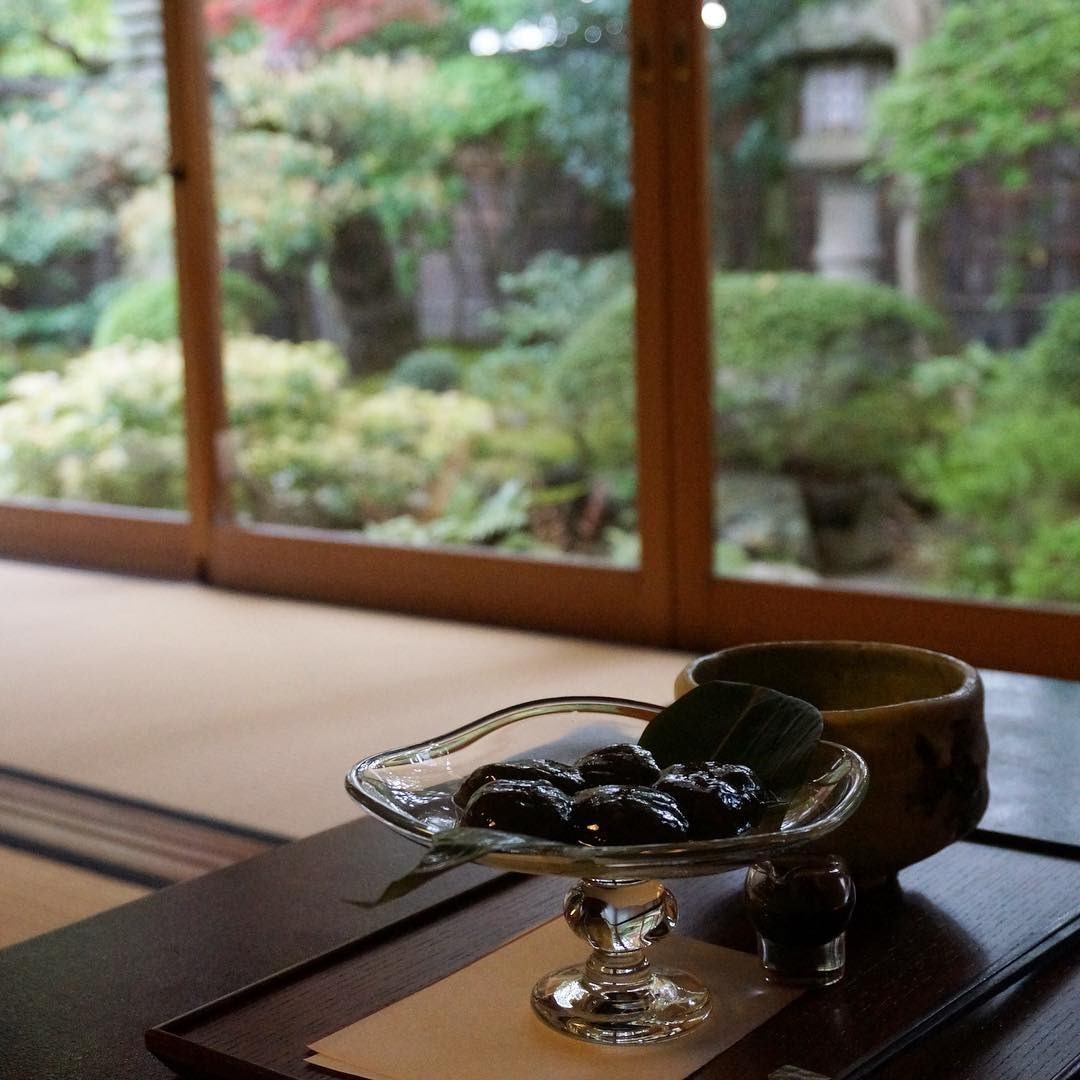 (Photo Source: maimaimai62@ig)
With signature dish 'Warabi-mochi', customers visit from outside of Kyoto to have the dessert fresh. Looking out into the Japanese style garden and having Warabi-mochi (950JPY) or 'Namagashi' (Japanese unbaked cake), will surely be one of the highlights of your trip!
#1 Shogetsu (Kyoto)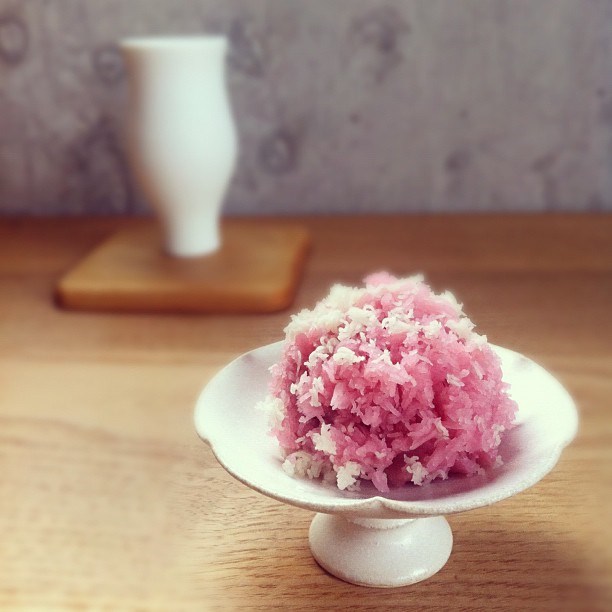 (Photo Source: matthew_sweet@ig)
Since its establishment in 1916, Shogetsu is known for not lining up their products at the store, but instead takes orders to prepare wagashi in time for your reserved time of visit. This is why you can enjoy your freshly made wagashi, at its best condition. Its signature snack, 'Kinton' and seasonal Namagashi are only available at specific times of the year. Make sure to check out what they offer when you plan to make your visit, or just go with an omakase order!