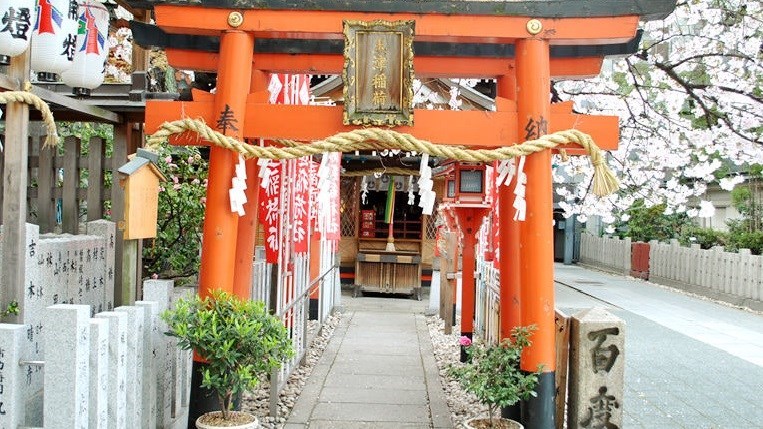 (source: Official Website)

Japan is known for its endless temples and shrines - all thanks to a long history of Buddhism and Shintoism. As a polytheistic religion, Shinto has many shrines all over Japan dedicated to various gods and deities. Shrines and temples become famous for various reasons, but sometimes a shrine will change its purpose due to a significant historical event.


A Romeo and Juliet style double suicide occured some 300 years ago at Tsuyu no Tenjinja in Osaka. The prostitute Ohatsu and the soy sauce apprentice Tokubei were tragic lovers who took their lives on the shine's premises. This is why Tsuyu no Tenjinja is now commonly referred to as Ohatsu Tenjin. Couples now flock to this shrine to ensure a long and healthy love life with their partners. Check out the shrine's official website here!








View this post on Instagram

After paying homage to Ohatsu and her lover Tokubei, travel down Sonezaki Ohatsutenjin-dori. Known as a shoutengai, it's simply a long road full of shops and restaurants for locals and tourists alike. This area is known for many izakayas and other casual dives. Since this is Osaka, we recommend a tabearuki style dinner, which translates to "eat and walk". Stop by each shop, eat a little, and keep going! This way you can enjoy the best the area has to offer, while burning off some calories in between shops.








View this post on Instagram
AGEHA Ohatsu Tenjin Urasando Store

Osaka is famous for delicious kushi-katsu, so if you haven't gotten your fried food fix yet, be sure to drop by and finish off your first stop with their house special "jar salad" (518 JPY).








View this post on Instagram
Oden is a Japanese soul-food staple dish, usually made from locally available ingredients simmered in a fish-stock broth. This shop makes tonkotsu oden, made from simmered pig bones.








View this post on Instagram
Kitaro-zushi Ohatsu Tenjin Store


Finish your mini food adventure with a refreshing sushi platter. You can order individual pieces by the dish (2 pieces, 250JPY) or leave it up to the chef with an assorted plate (1500 JPY). Good food, good quality, and good prices!








View this post on Instagram