Kuromon Market is known as the "Kitchen of Naniwa" for feeding the people of Osaka delicious food for years. Due to fresh ingredients, and affordable prices, this area has grown in popularity to become a tourism hot-spot for foodies. Let's check out 6 of our recommended spots!🐡🐮🍛!



Dishing out Bluefin tuna from Hokkaido, the shop's owner is no fan of dressing up ingredients. Depending on what cuts are available, the menu changes, so enjoy chasing the daily specials! We recommend their "Nama Hon-maguro Sanshoku-don"- a rice bowl with the freshest cuts of o-toro, chu-toro, akami tuna and negi-toro.😋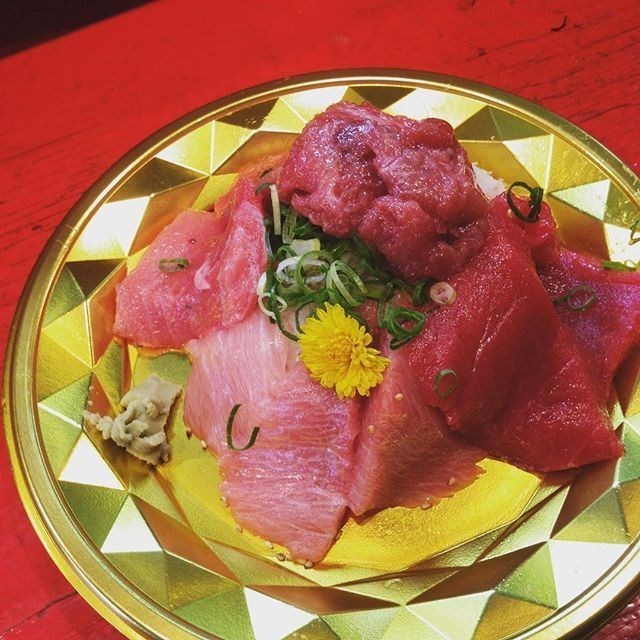 If you'd like to try Japanese fugu (pufferfish) while in Osaka, make sure you stop by a specialist. Fugu season is winter only (December to February), but in summer they offer salmon dishes. If you're lucky to visit during peak fugu season, we recommend "tessa (fugu sashimi)" (1,500JPY)

Ishibashi Shokuhin

A popular store since it was founded in 1974. With a steaming pot of oden ingredients attracting those who walk by, you can easily pick 2 or 3 of your favorites and continue exploring Kuromon Market with ease. We recommend to try their most popular seller, "toro daikon", a slice of Japanese radish simmered to melty perfection.
For a diverse selection of fresh seafood, visit Kuromon Sanpei. Their daily sashimi is always standard order, but we also recommend "tokusei kaisendonburi"- a rice bowl topped with the best catches of the day. Perhaps unique to this shop is their "Robusutato kai no umami misoshiru"- a miso soup filled with shellfish and lobster.🙌

Maruzen Shokuniku-ten
Looking for meat? How about Kuroge Wagyu beef from Kobe? Purchased meat can be cooked for you on-the-spot at no additional cost. Make sure you ask the staff for their favorite ways to enjoy this world-famous beef. A certificate of authenticity is available for those who purchase either Kobe or Kuroge Wagyu beef.
If you need a quick break for tea-time, slow down at Chidoriya, where you can enjoy authentic Japanese sweets. Check out the storefront for the in-season confectionaries, and have a seat inside to enjoy your purchased sweets.






View this post on Instagram