One thing you cannot skip during your stay in Japan is "Yakiniku". It is loved by everyone and has an indispensable menu for either just rewarding yourself or from a long day. There are many restaurants all over the country that offer a variety of styles, such as "all-you-can-eat" for a low price, and high-end restaurants that provide Kuroge Wagyu beef. This time, we will introduce Yakiniku restaurants where you can eat in popular areas in Osaka.
This is a popular yakiniku restaurant where you can enjoy carefully selected wagyu beef and fresh hormones. It is just a 5-minute walk from Kitashinchi Station, you can enjoy heartfelt hospitality and gorgeous meat dish arrangements. They have courses that match the scene, and among them is a "Kiraku's luxury course" (16,500 JPY) that allows you to taste Kiraku's specialty menu at once. The luxurious atmosphere of the restaurant is recommended for business meetings, dinners, dates, and anniversaries.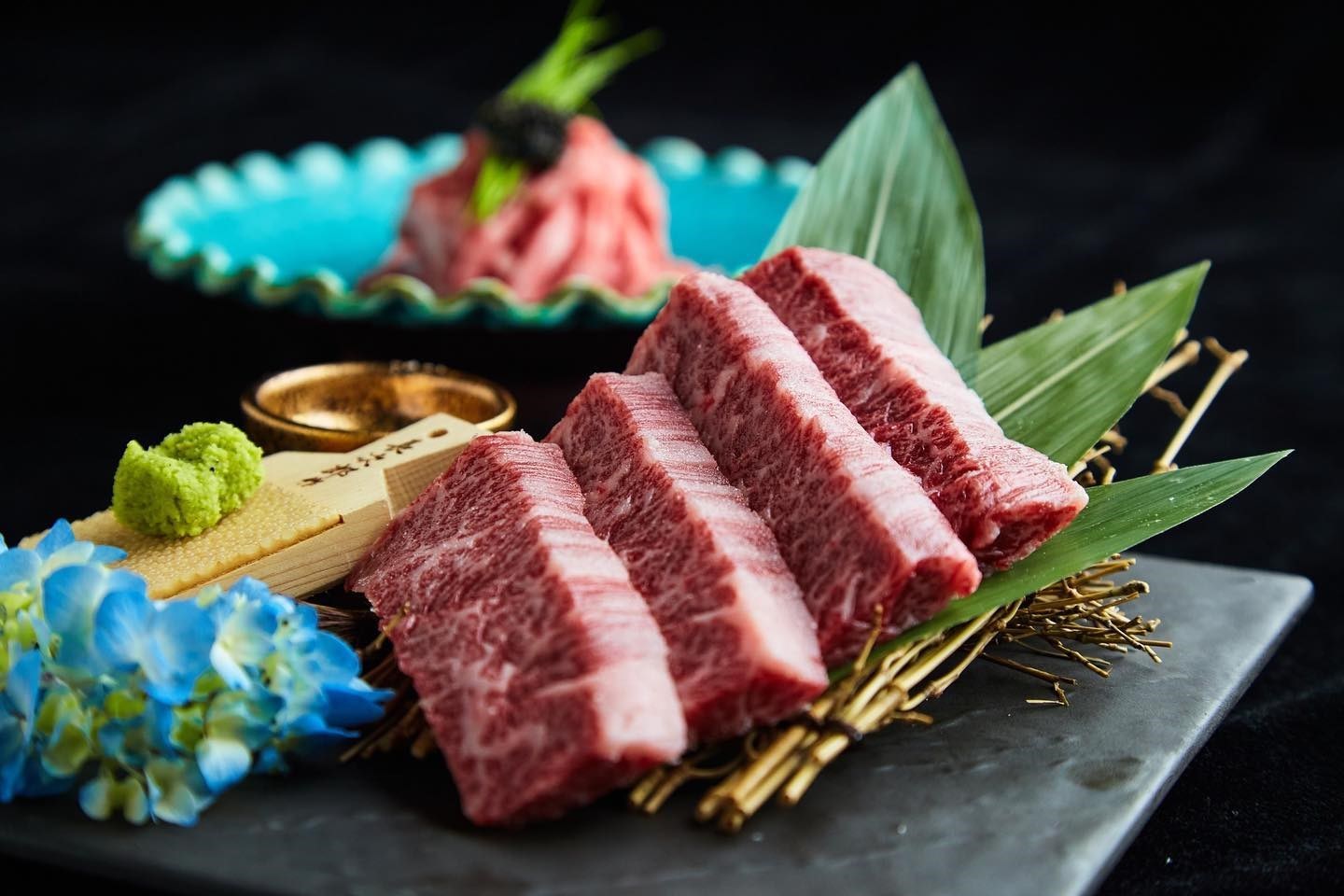 ▼"Super negi-tongue salt" boldly topped with lemon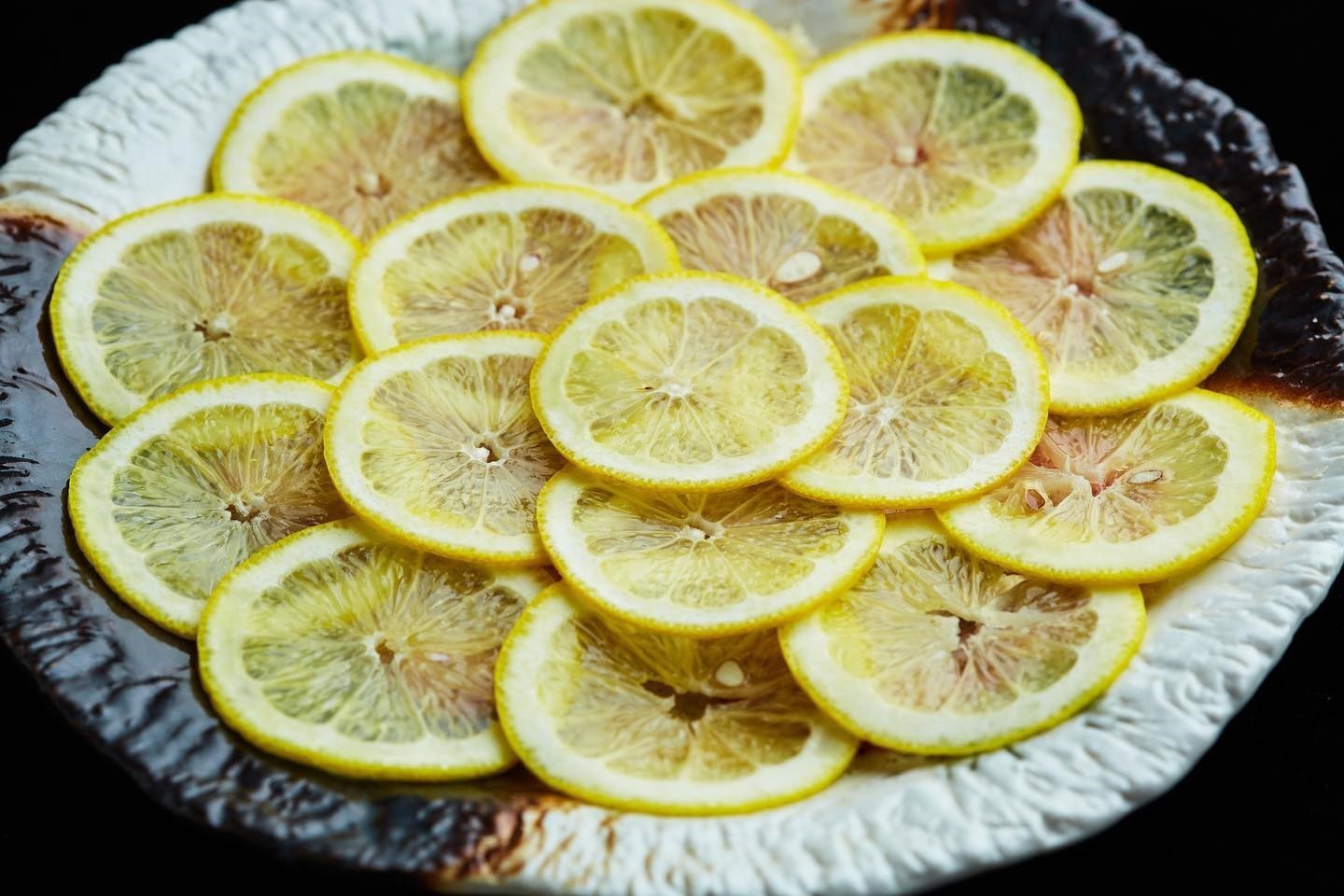 ▼Ultimate Wagyu Kamameshi Rice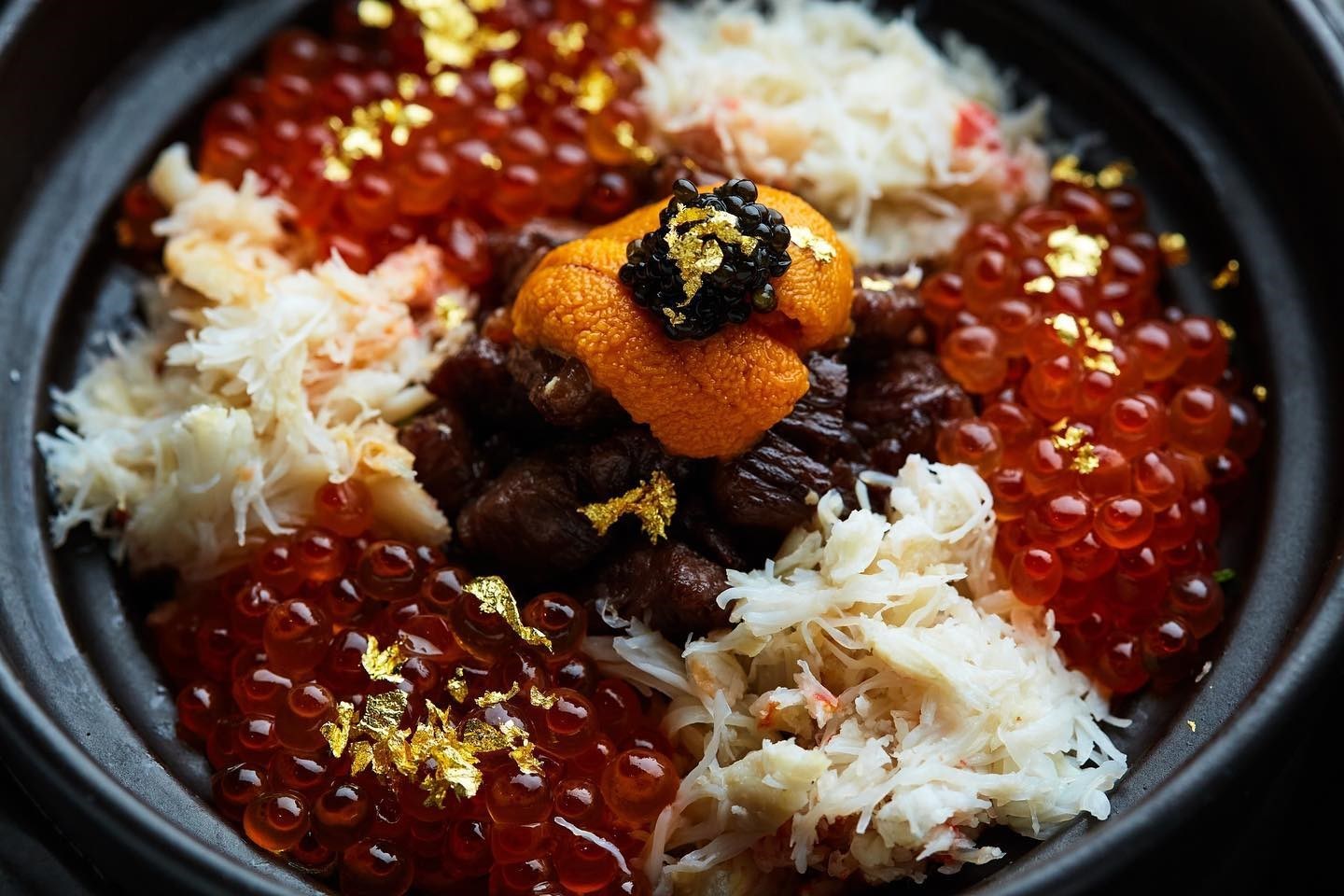 This is an authentic charcoal-grilled yakiniku restaurant, a 5-minute walk from Nishinakajima-Minamigata Station. You can enjoy Bungo beef from Oita Prefecture, which has a lot of lean meat that is not heavy on the stomach, and freshly cooked white rice. In addition to the specialty menus "Gokujo Oban Aburi Sushi" (649 JPY) and "Golden Sukiyaki Kalbi" (429 JPY), they also have a great lunch value course (from 3,300 JPY)

▼Gokujo Oban Aburi Sushi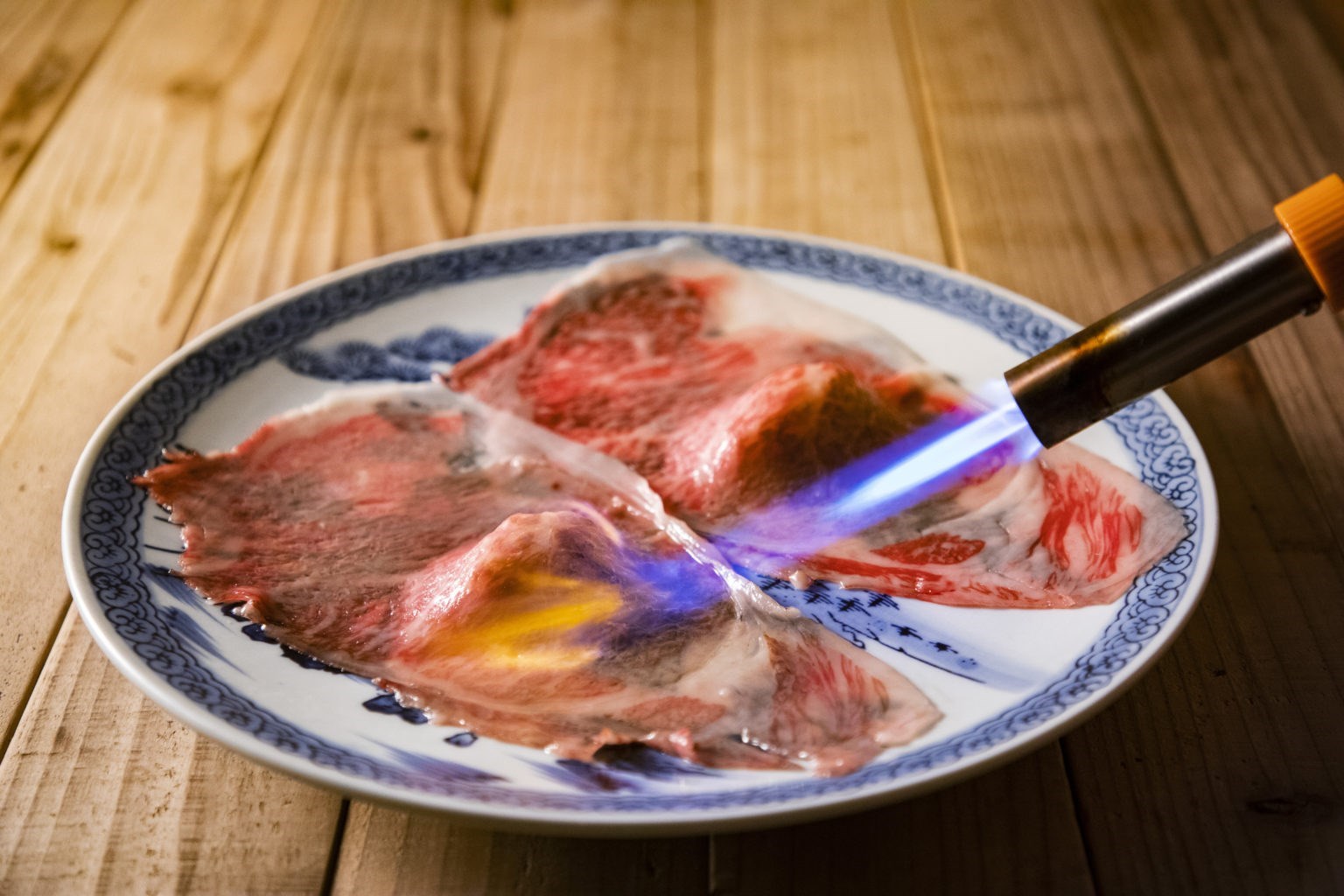 ▼Golden Sukiyaki Kalbi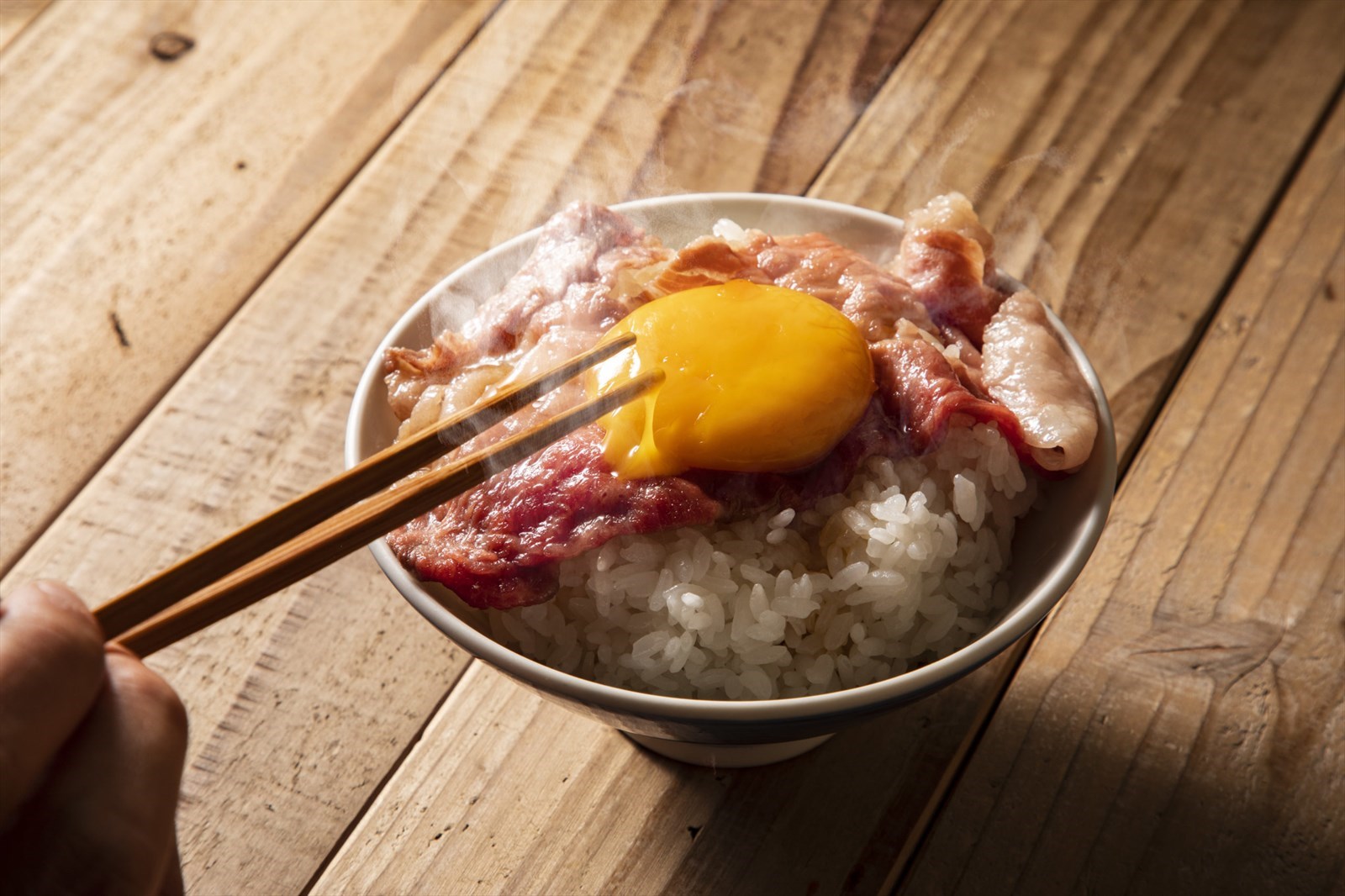 A 1-minute walk from Shin-Fukushima Station is a long-established yakiniku restaurant that has been in business for 20 years. It is popular because you can enjoy the charm of Kuroge Wagyu beef from Hyogo Prefecture at a reasonable price. It is also a convenient yakiniku restaurant because there are courses that can be booked on the same day, like the "Yoisho course" (3,850 JPY~). After all orders are placed, the meat is cut by hand, so you can choose the thickness of the meat according to your preference! Please enjoy it together with the store's proud "leek sauce".
This good cost performing Yakiniku restaurant where you can eat all-you-can-eat fresh Kuroge Wagyu beef right next to Umeda Station in Osaka. All-you-can-eat and all-you-can-drink courses with more than 80 dishes are offered at a reasonable price starting at 5,000 JPY. The impactful "Meat cake" has attracted attention on SNS, and is a recommended menu for birthdays for meat-loving friends!
▼ Two-tier firework "Meat cake"(4,980 JPY~)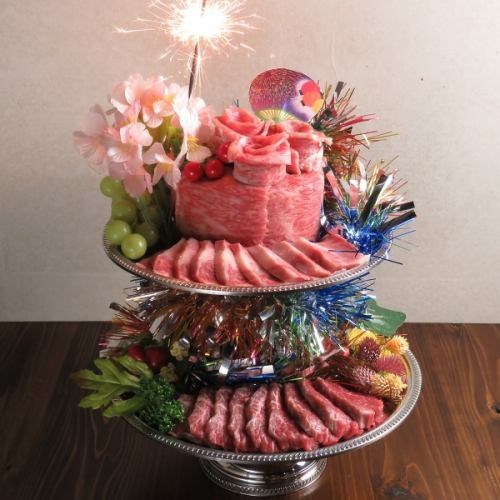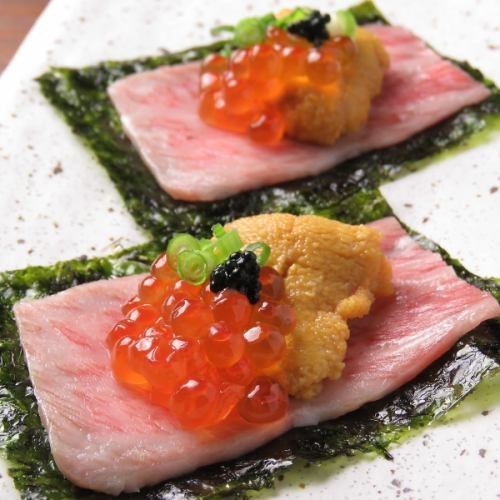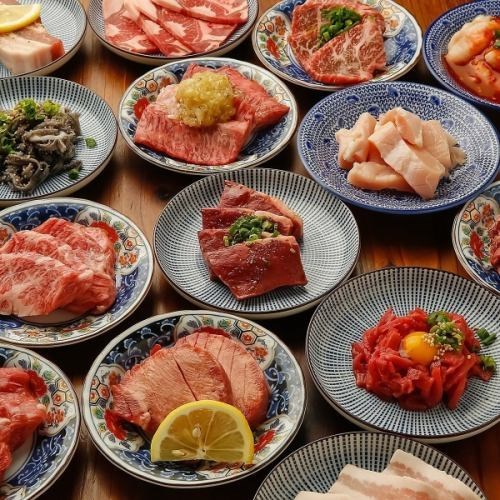 This restaurant is like a butcher shop! It is a new style of all-you-can-eat wagyu beef where you order the meat from the showcase. The casual and pop interior with drum cans as tables also offers photogenic drinks, making it a popular spot on social media. Kuroge Wagyu beef lunch courses start at 4,500 JPY, and dinner courses start at 5,200 JPY.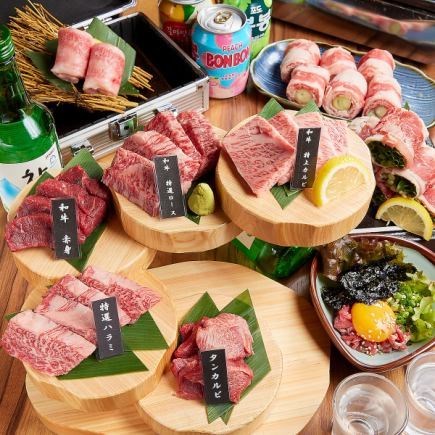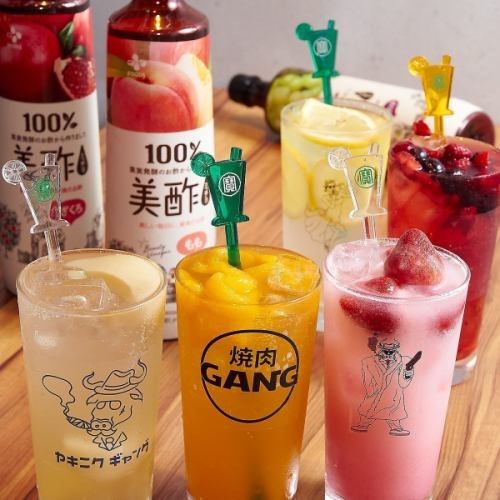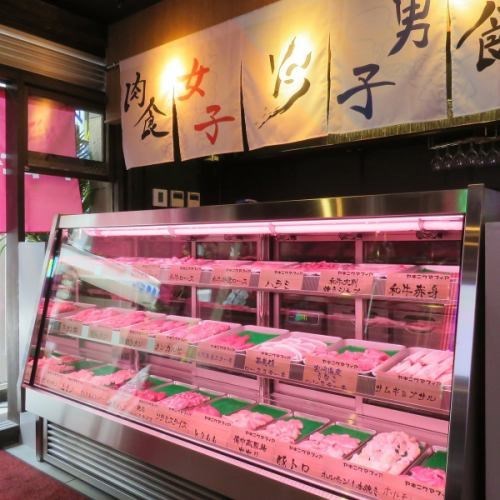 This restaurant has a calm appearance, reminiscent of a high-class Japanese restaurant, which mainly serves Japanese black beef. They are particular about A5 rank products from Miyazaki and Kumamoto prefectures, and you can enjoy them with their homemade dipping sauce that brings out the beef's deliciousness. All seats are in private rooms with table seats and tatami mat seats, making it ideal for business entertainment and special occasions. Courses start at 5,980 JPY, and you can add an all-you-can-drink plan.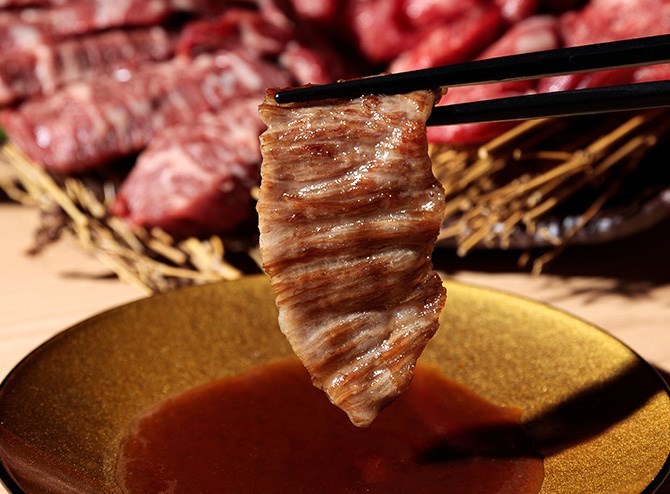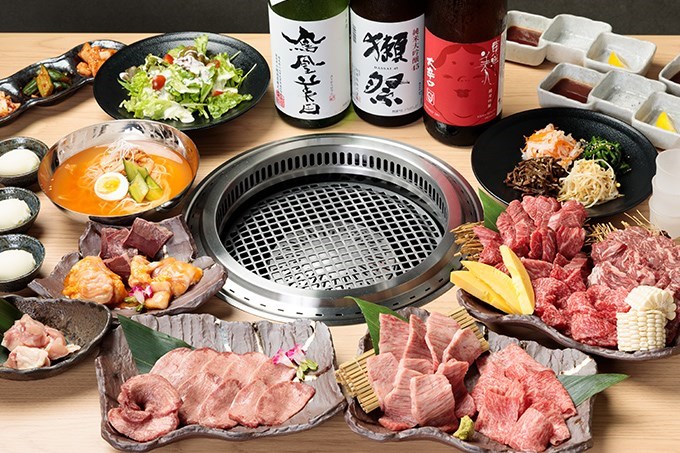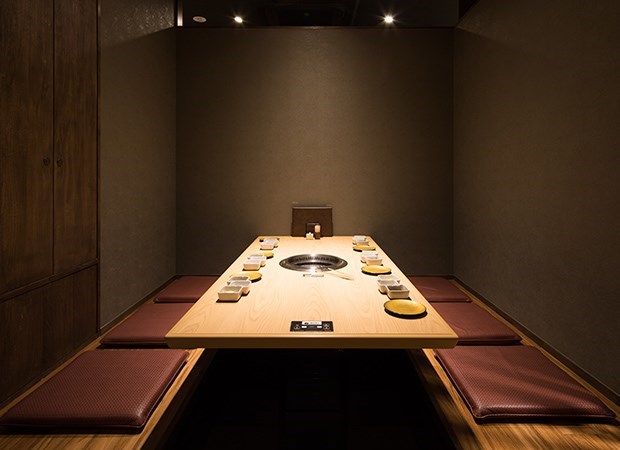 This Hormone (grilled offal) specialty store is located in the back alley of Umeda Doyama. They mainly offer carefully selected offal regardless of brand, including wagyu beef. They have All-you-can-drink lemon Chuhai at counter seats and table seats with Chuhai servers! Also, one of the attractions is the humorous drink, which is enjoying the taste change by pulling other flavors of syrup with a Gacha-gacha! Evening courses start at 4,500 JPY.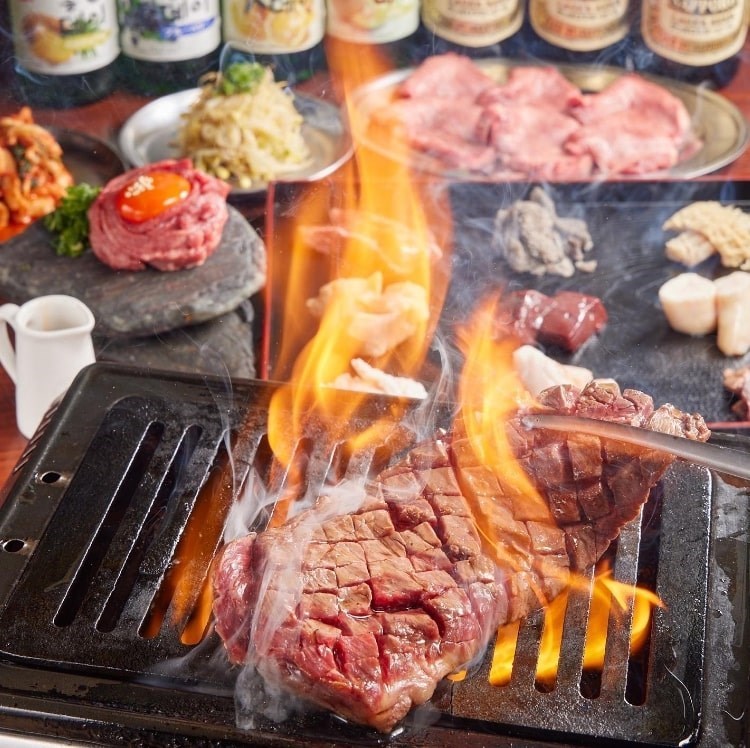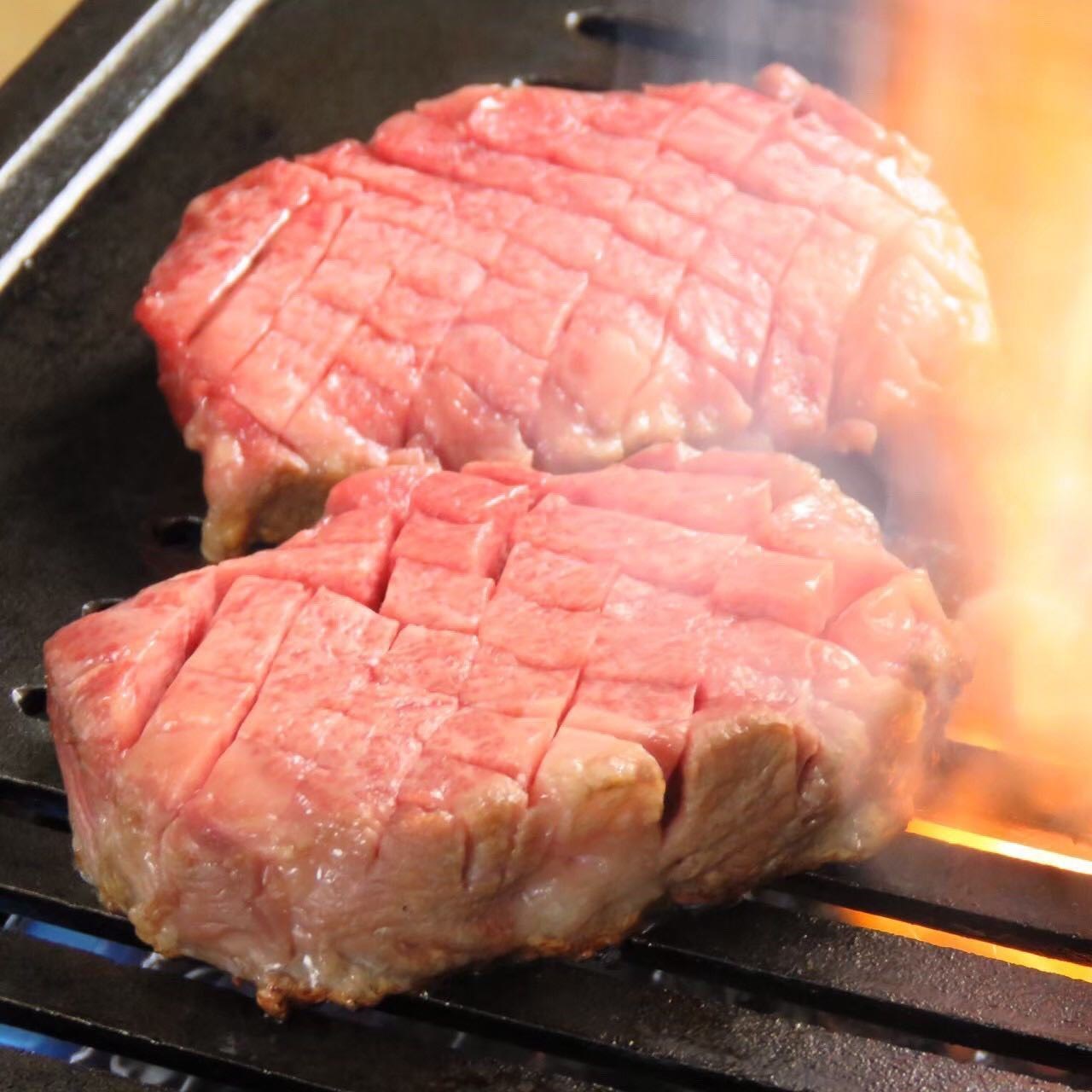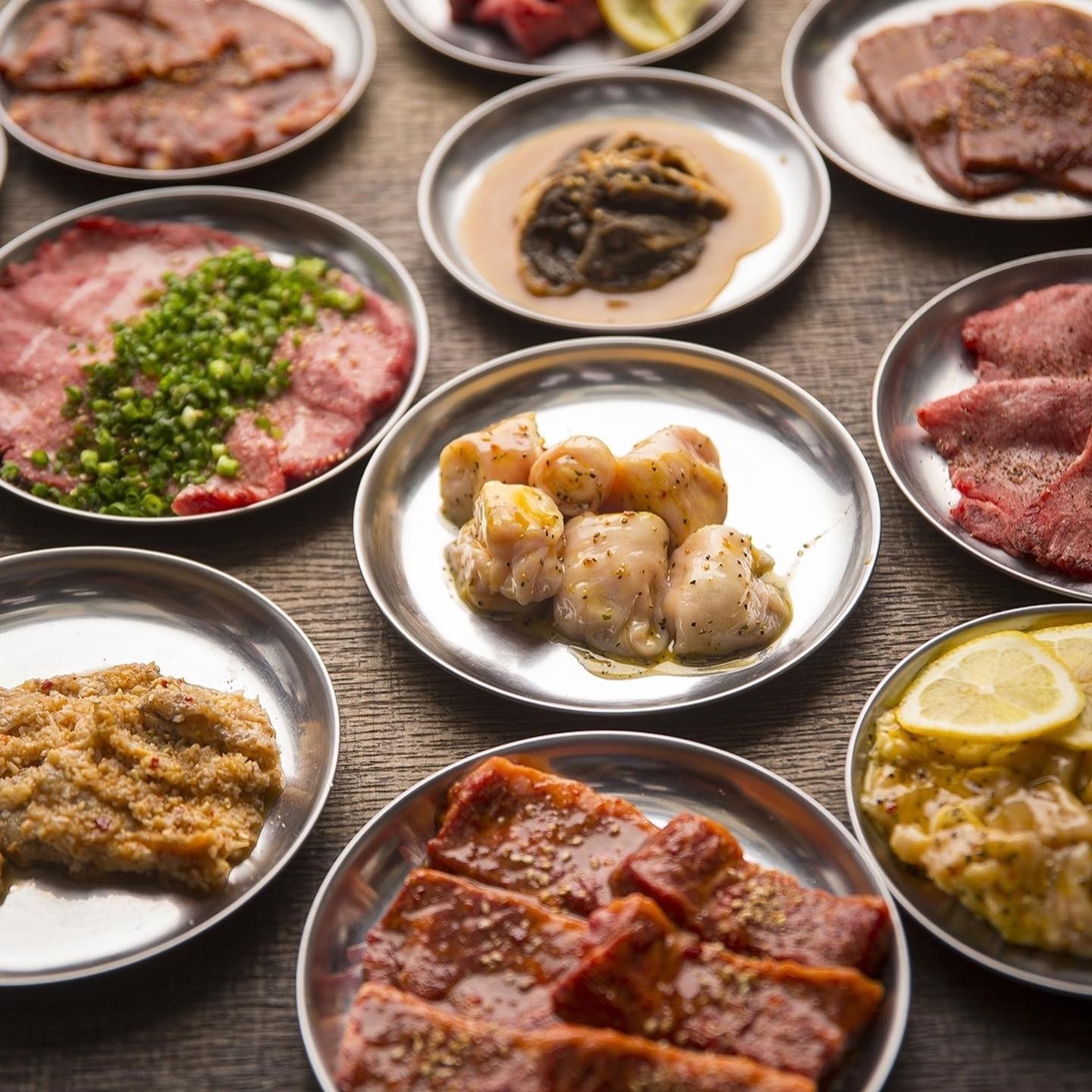 A 10-minute walk from Umeda Station and Nakazakicho Station is a popular yakiniku restaurant where you can eat Kuroge Wagyu beef! The selling point of this restaurant is that you can eat rare cuts of Kuroge Wagyu beef at a reasonable price. In addition to the signature menu "Tambrian" (2,180 JPY), there are a wide variety of beef tongues, and you can compare them with the "Assortment of 3 Kinds of Tongue" (1,980 JPY). Don't miss the meat sushi, meat chazuke, and creative yakiniku menus that are trending on social media!
▼ Happy meat rice (680 JPY)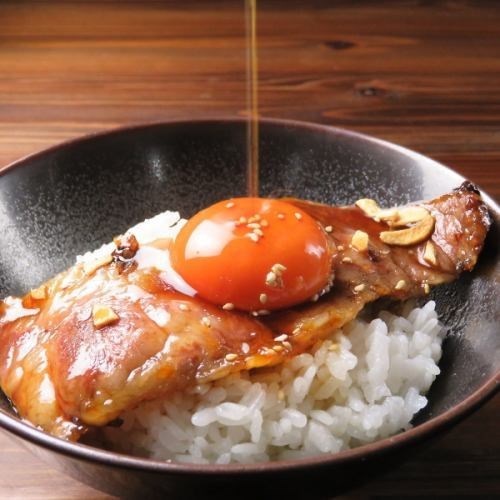 ▼Rare Tambrian (2,180 JPY)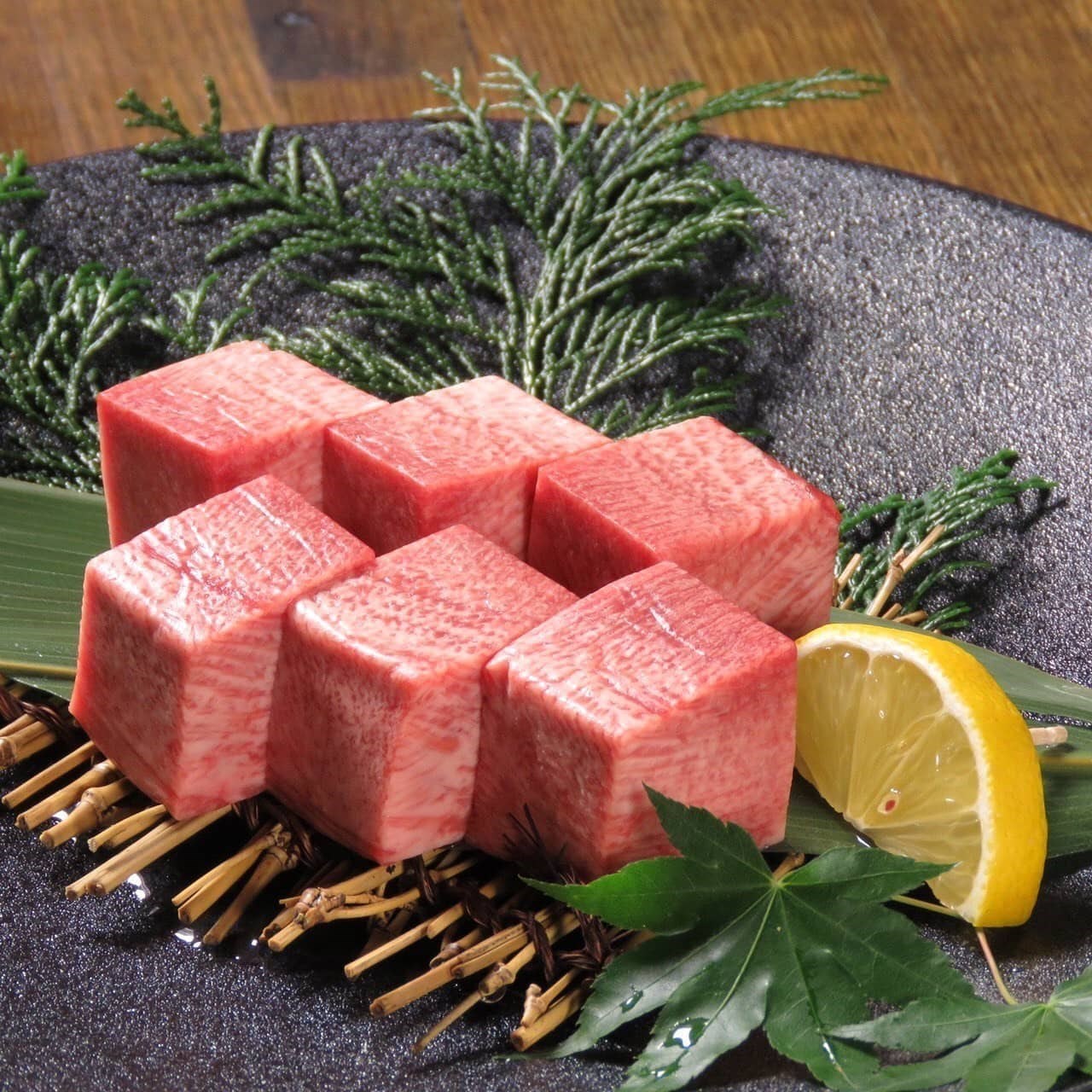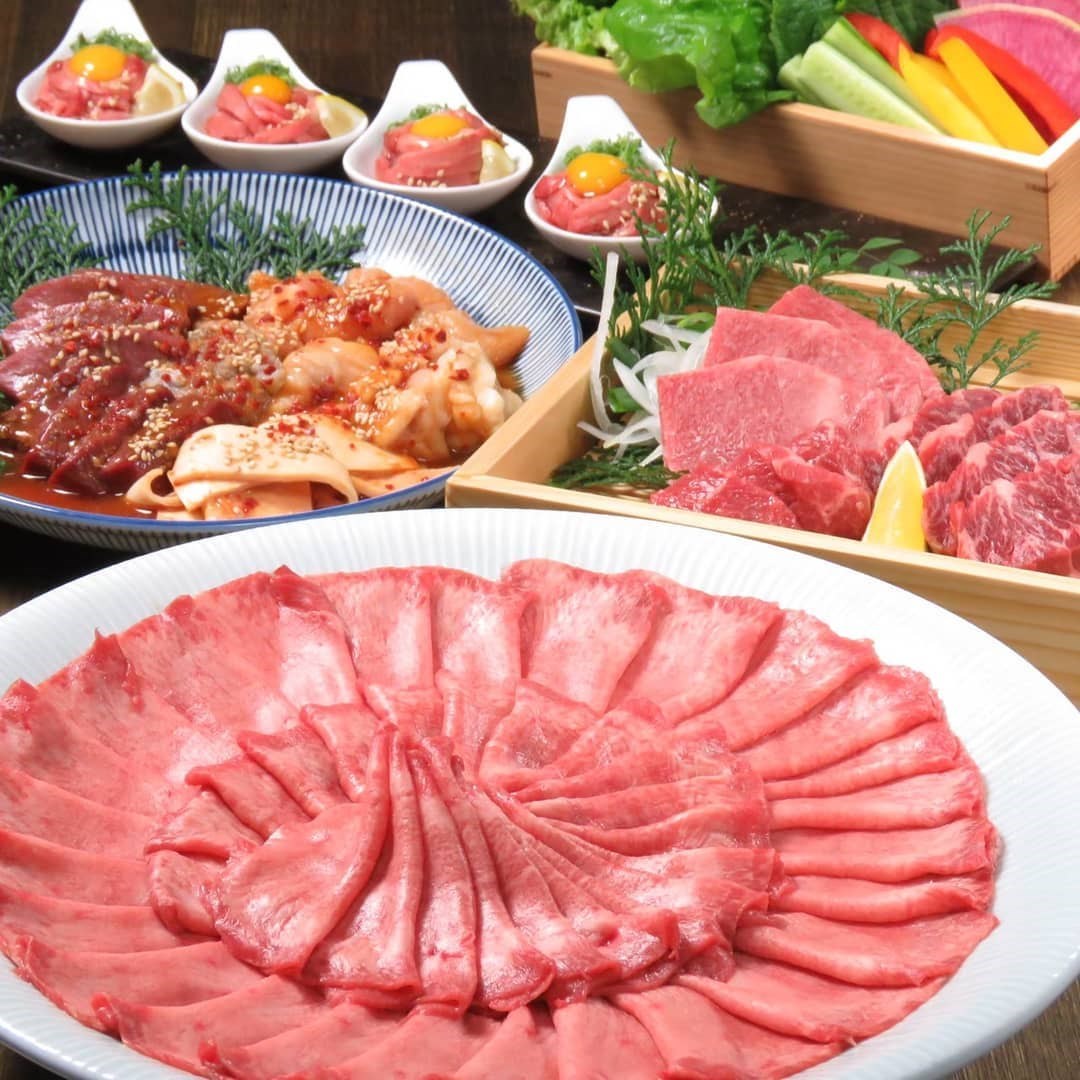 NOTE: Due to the on-going COVID-19 Pandemic, the business hours of the shops above may differ from the hours listed on OpenRice JP. Please confirm with the shop directly before your visit.