Tokyo Skytree - established in 2012, this television broadcasting tower has become Tokyo's new landmark. Combined with 'Tokyo Solamachi' ("Tokyo Sky Town"), the two combined are called "Tokyo Skytree Town". Read on to see how you can enjoy your time at Tokyo Skytree Town!
Tokyo Skytree
This 634m high tower was recorded as the tallest building in Japan at the time of its completion.
At its observation deck located 350m high, you can overlook the Kanto region 360 degrees, dine at its sky-high restaurants, and shop for souvenirs. Above it, lies the 450m high Tembo Galleria - Japan's highest observation deck, where you sure will feel like you're taking a walk in the sky! Tokyo Skytree's original character "Sorakara-chan", literally translated as "From the Sky", is also popular.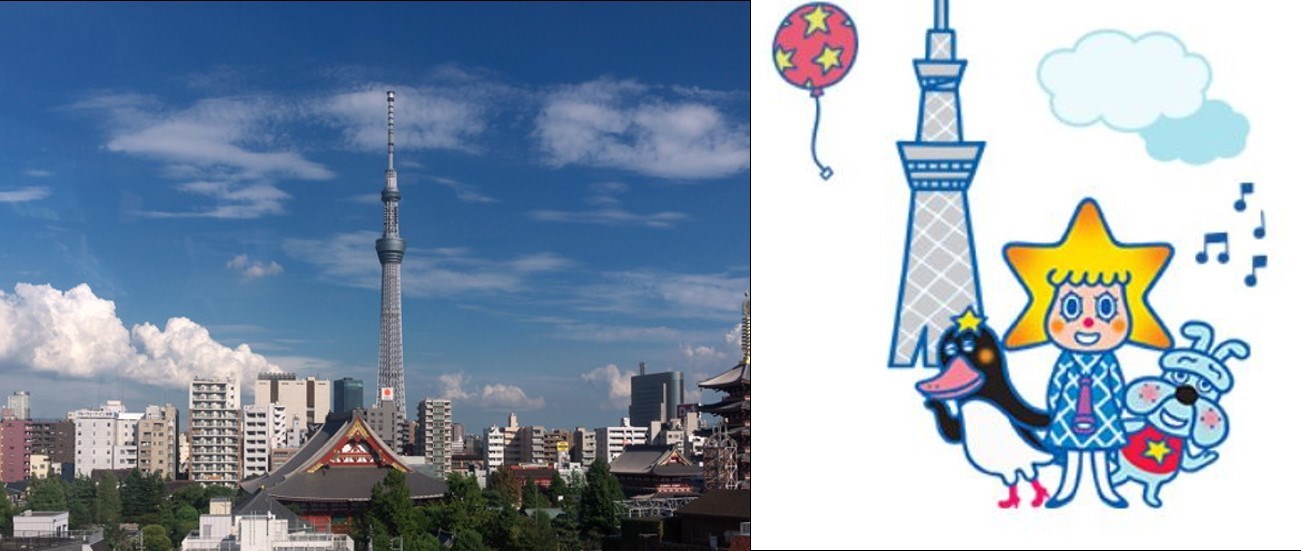 Photo: wargo
Photo: Skytree Mieru Hotel.com
Tokyo Solamachi
With an 'all-new downtown' concept, Tokyo Solamachi consists of 3 sections - 'West Yard', 'Tower' and 'East Yard'. Over 300 shops, and entertainment facilities such as the Sumida Aquarium and Konica Minolta Planetarium are included in the area.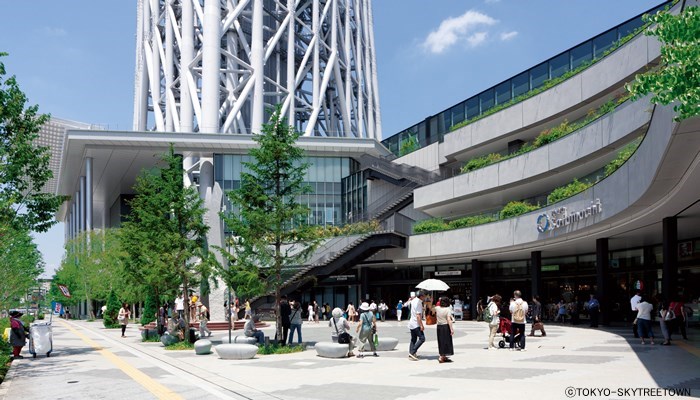 Photo: Tokyo Odekake Guide


Don't miss out on these 12 restaurants and cafes!
After enjoying great paronama view from the Skytree, or shopping at Solamachi, take a break at our Tokyo Skytree Town hot picks!

---
#01.
SKYTREE CAFE Floor 340
/ SKYTREE CAFE Floor 350
Located on the observation floors of the Tokyo Skytree. Floor 350 is a standing cafe. Cute desserts shaped as Sorakara-chan are especially popular.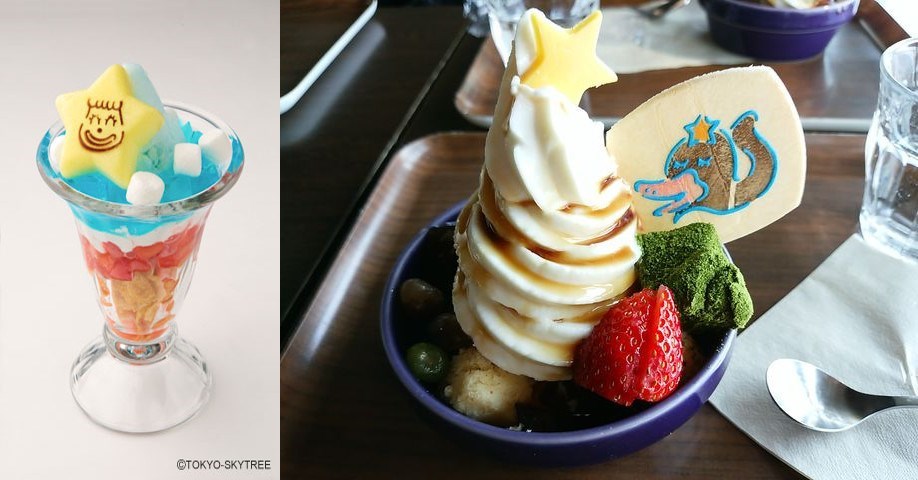 Photo: BIGLOBE Travel
Photo: Shominhitorigoto Blog
---

#02.
Sky Restaurant 634 (MUSASHI)


Located 345m above ground level, this is the only restaurant at the Tokyo Skytree observation floor. Serving French-style Japanese cuisine.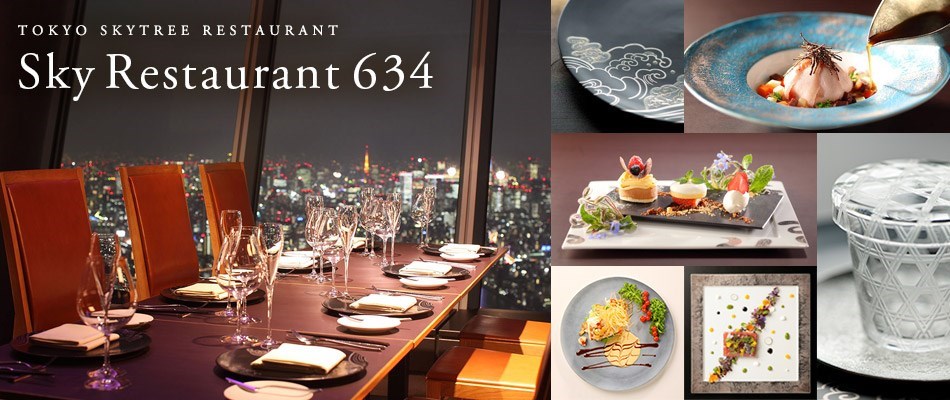 Photo: Sky Restaurant 634
---
#03.
Sky lounge TOP of TREE


Serving creative cuisine, this restaurant is located right in front of the Tokyo Skytree. Mostly serving course meals, some menus serve appetizers on minature Skytrees!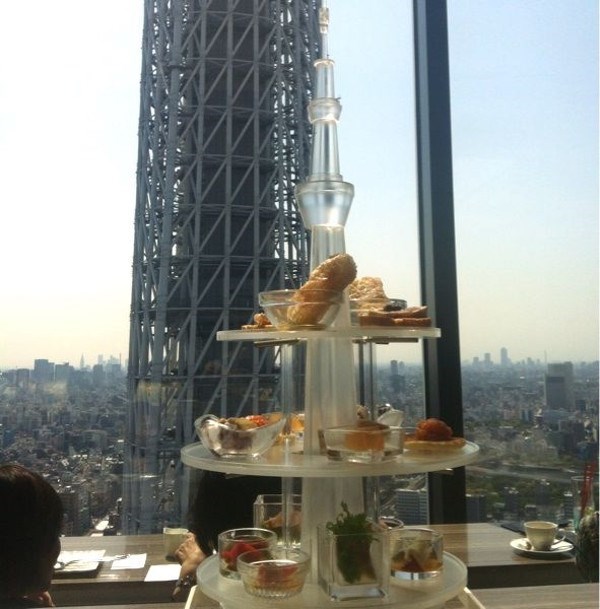 Photo: 30min
---
#04.
Moomin House Cafe Tokyo Skytree Town Solamachi Store


Moomin is a troll character from Finland. This Cafe serves desserts based on Moomin's world, as well as coffe from Finland's most popular coffee stand "Robert's Coffee".This is the only place in the world where you can try the exclusive 'Bluberry Coffee'!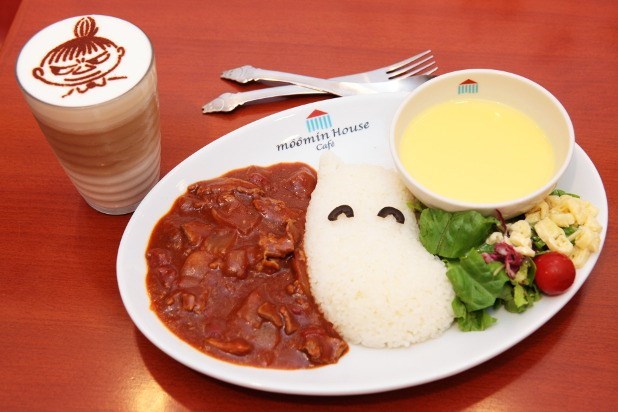 Photo: Peachy
---
#05.
MAX BRENNER CHOCOLATE BAR Tokyo Solamachi Store
Originally from Israel and popular in New York, this Chocolatier's second store in Japan is located here in Solamachi. Savor rich chocolate menus with family and friends!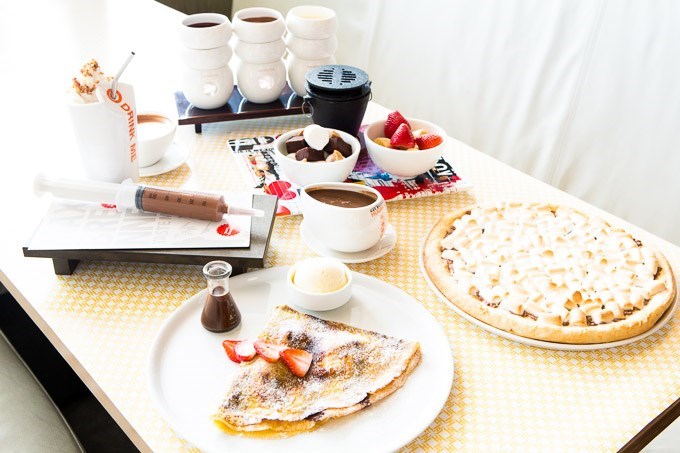 Photo: FASHION PRESS
---
#06.
Qu'il Fait Bon Tokyo Sky Tree Town Solamachi Shop


A must-visit for fruit tarts lovers! At Qu'il Fait Bon, only carefully selected seasonal fruits are used to produce their collection of over 20 types of tarts. Limited to the Skytree store, a souvenir Skytree badge is given as a gift per piece of tart ordered.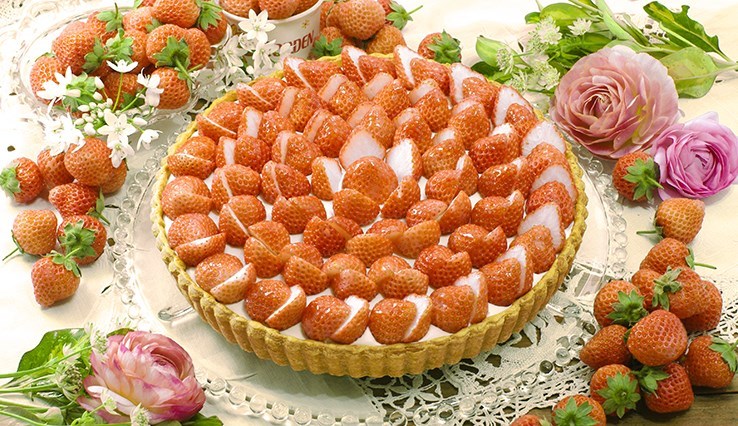 Photo: Qu'il Fait Bon
---
#07.
Edo-Tokyo Sushi Tsune Tokyo Solamachi Store


Edo-style sushi served by professional Sushi chef using fresh seafood. The exclusive menu "Special Cho Ten-don" only served 20 bowls a day, is tempura donburi with extra large tempuras standing tall on rice - as astonishing as the Tokyo Skytree!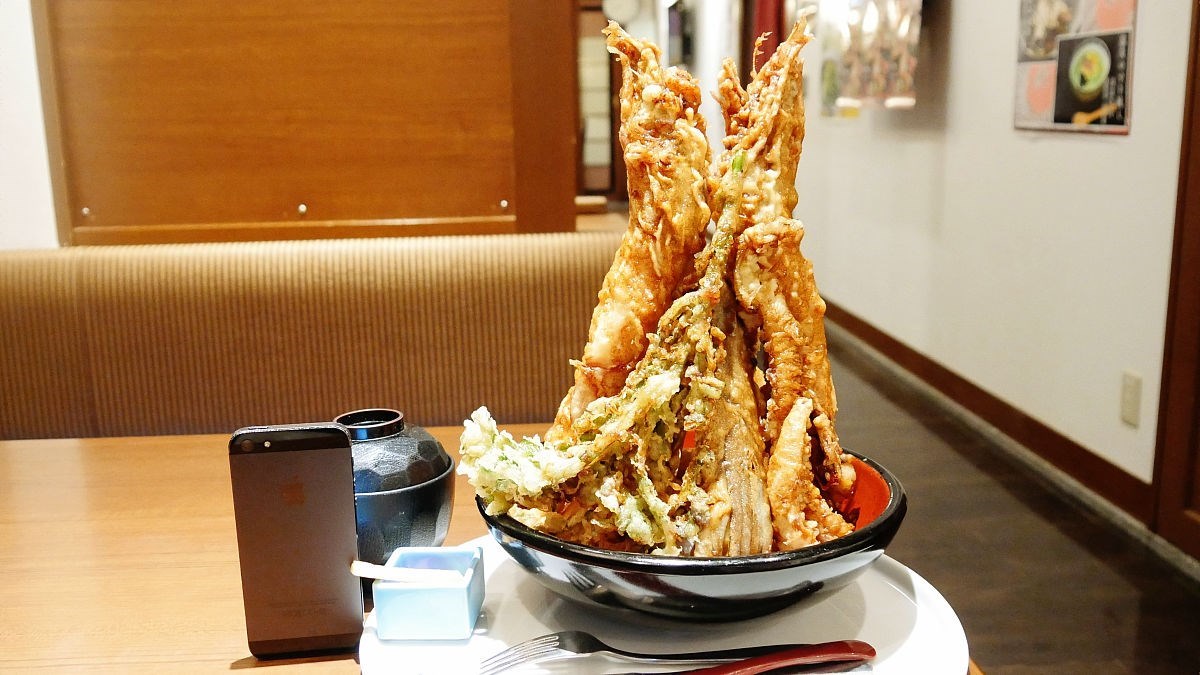 Photo: Gigazine
---
#08.
Rokurinsha TOKYO Tokyo Solamachi Store

Popular tsukemen shop with rich soup and thick noodles. Its branch by Tokyo Station is crowded from morning to night, so Solamachi Store is a great place to try it. Least crowded from 2 to 6 PM!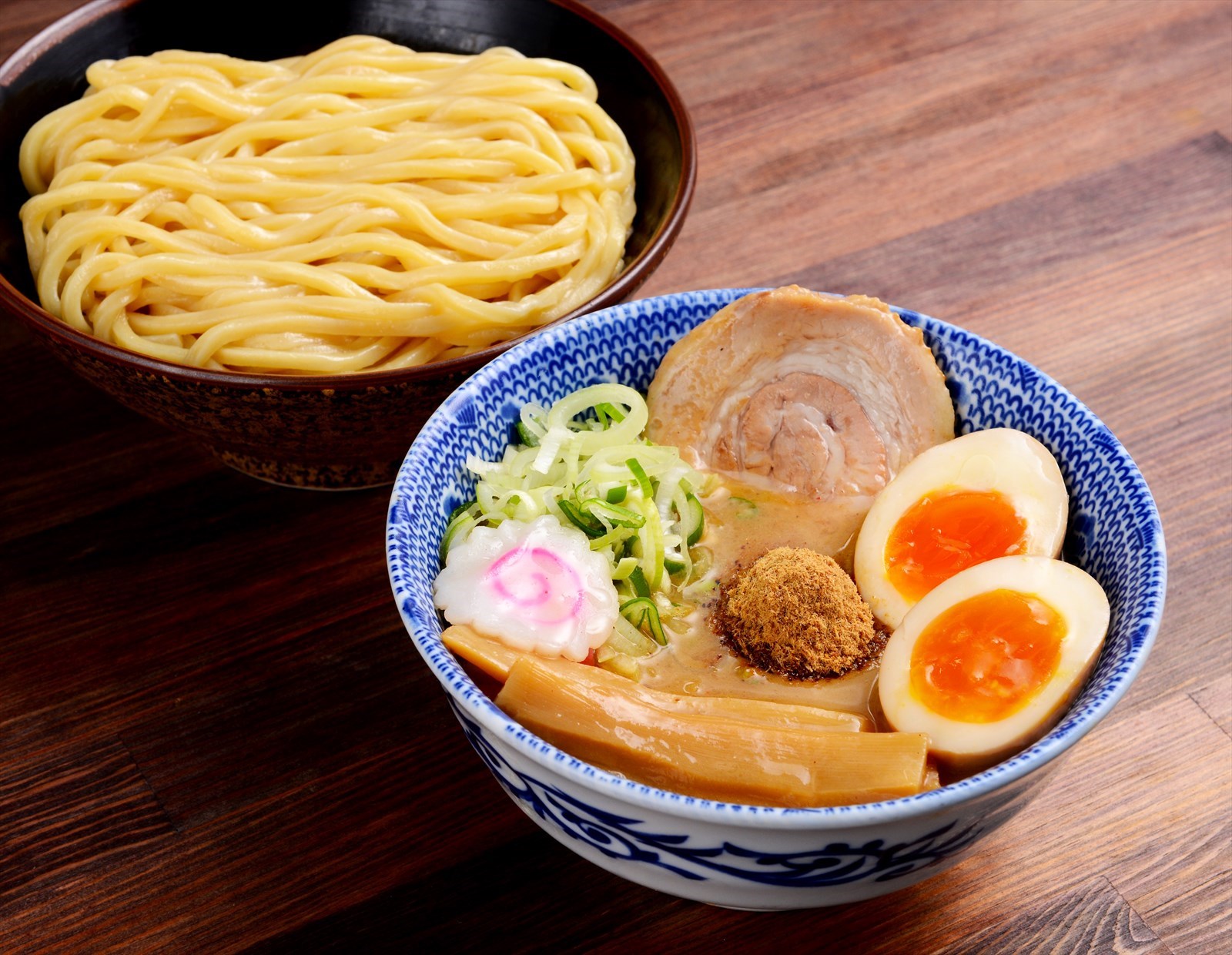 Photo: SAKURAvillage
---
#09.
PON DE LION PARK by mister Donut Tokyo Solamachi Shop

Open for a limited period, this is mister Donut's popular characer PON DE LION's themed shop. The Solamachi's special "PON DE LION Donut" can only be tried here!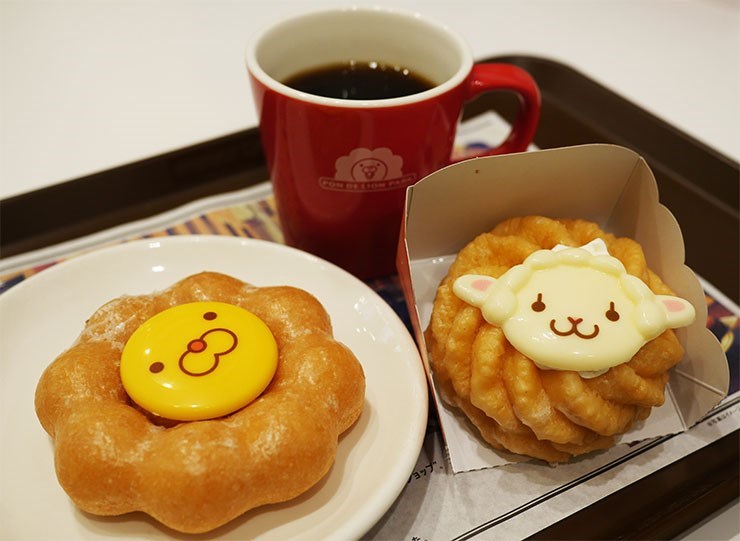 Photo: Buzz Plus News
---
#10.
Tree Village Cafe
/ Sazae-san Chaya

With a 'television entertainment' concept, the Tree Village Cafe offers limited collaboration cafes with various animes, TV shows, dramas and sports. Currently, the popular manga series 'Assassination Classroom (Ansatsu Kyoshitsu)' is collaborating until the 30th April 2016.

Next to the Tree Village Cafe is the Sazae-san Chaya, selling menus such as 'Sazae-san yaki' and other Japanese desserts.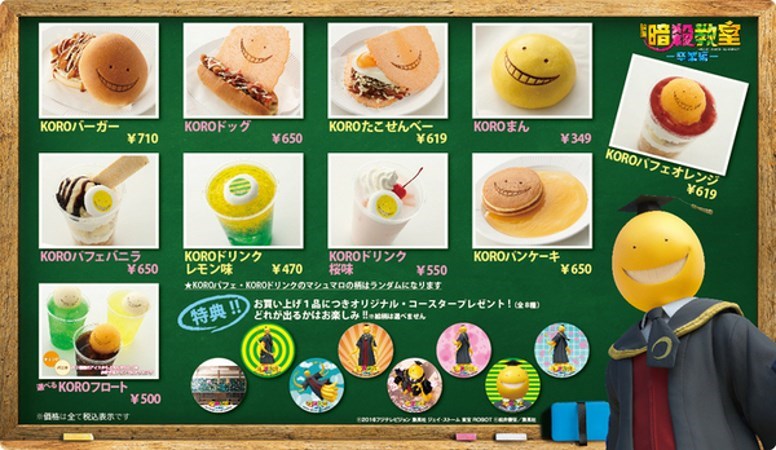 Photo: BEAUTY EXCHANGE.jp
Photo: Tokyo Solamachi
Photo: Tree Village
---
#11.
Sushi Triton Tokyo Skytree Town Solamachi Shop

Hokkaido seafood served fresh! Popular in Hokkaido, the Solamachi store is the first chain shop which opened in Tokyo.

出典: Kaiten Sushi Triton
---
#12.
Gion Tsujiri Tokyo Skytree Town Solamachi Store

With over 150 years of history in Kyoto, this is the only Tokyo store available at present. Seasonal soft-serve icecream such as 'Valentine Limited Matcha Icecream" and "Ohanami Icecream" can be enjoyed here.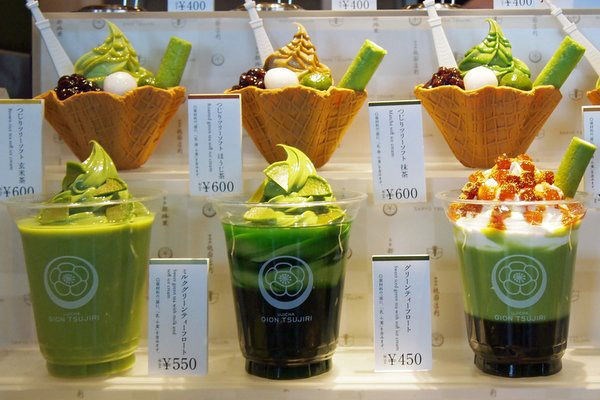 Photo: Livedoor Blog