Awarded #1 in TripAdvisor's 'Top Japanese Landmarks' for 3 consecutive years, the Fushimi Inari-taisha Shrine is definitely one of the most incredible visits in Kyoto. This is the head of all 40,000 'Inari' shrines in Japan; Inari being the God of rice, sake and prosperity.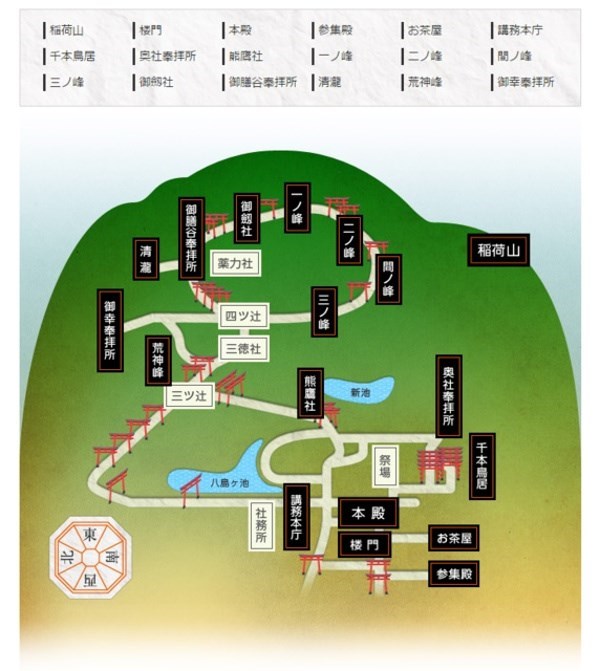 Photo Source: Fushimi Inari-taisha Shrine

The Fushimi Inari-taisha is located on Mt. Inari, and refers to a large area with gates, shrines and thousands of torii. A round-trip tour of the entire sacred area is 4km long, making it an enjoyable 2-hour hike.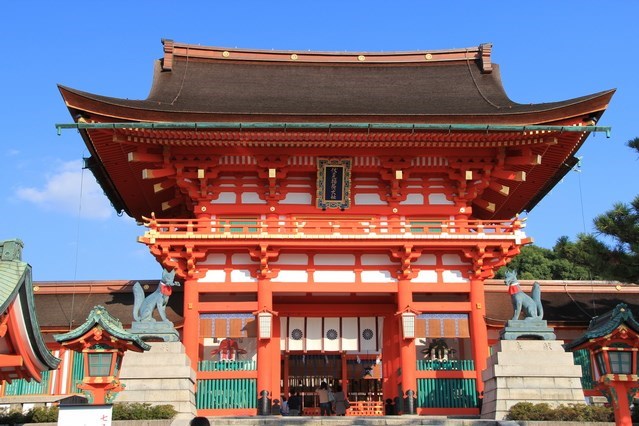 Photo Source: project311.jp

At the bottom of the hill stands the main gate 'romon'(楼門), built in 1589. This is the largest Shrine gate known to ever exist. Walk through it to find the Main Shrine referred to as the honden (本殿), which is registered as Japan's Important Cultural Property.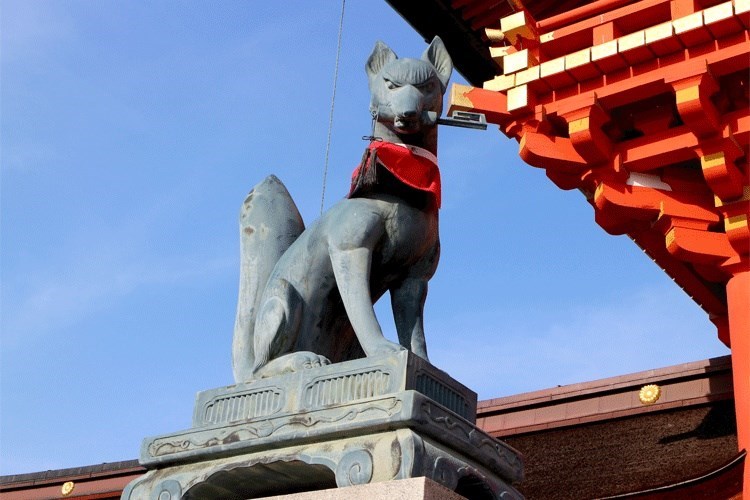 Photo Source: Furatto

Foxes, or 'Inari' are an essential part of Inari shrines. They are said to be Inari Gods' messengers, and are traditionally treated as a sacred figure. Hundres of stone foxes carrying objects such as keys and jewels are found all around the Fushimi Inari-taisha.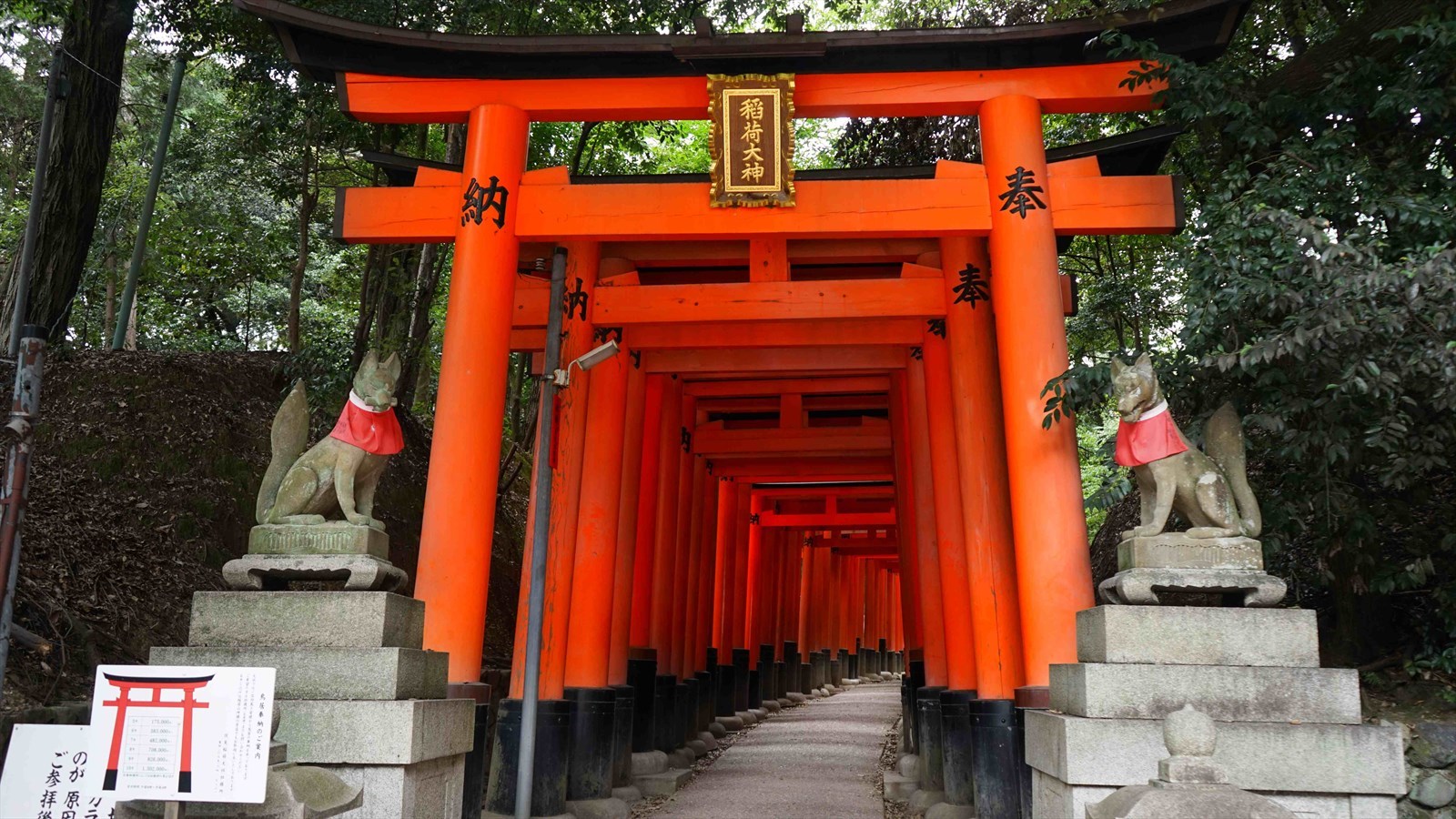 Photo Source: youya world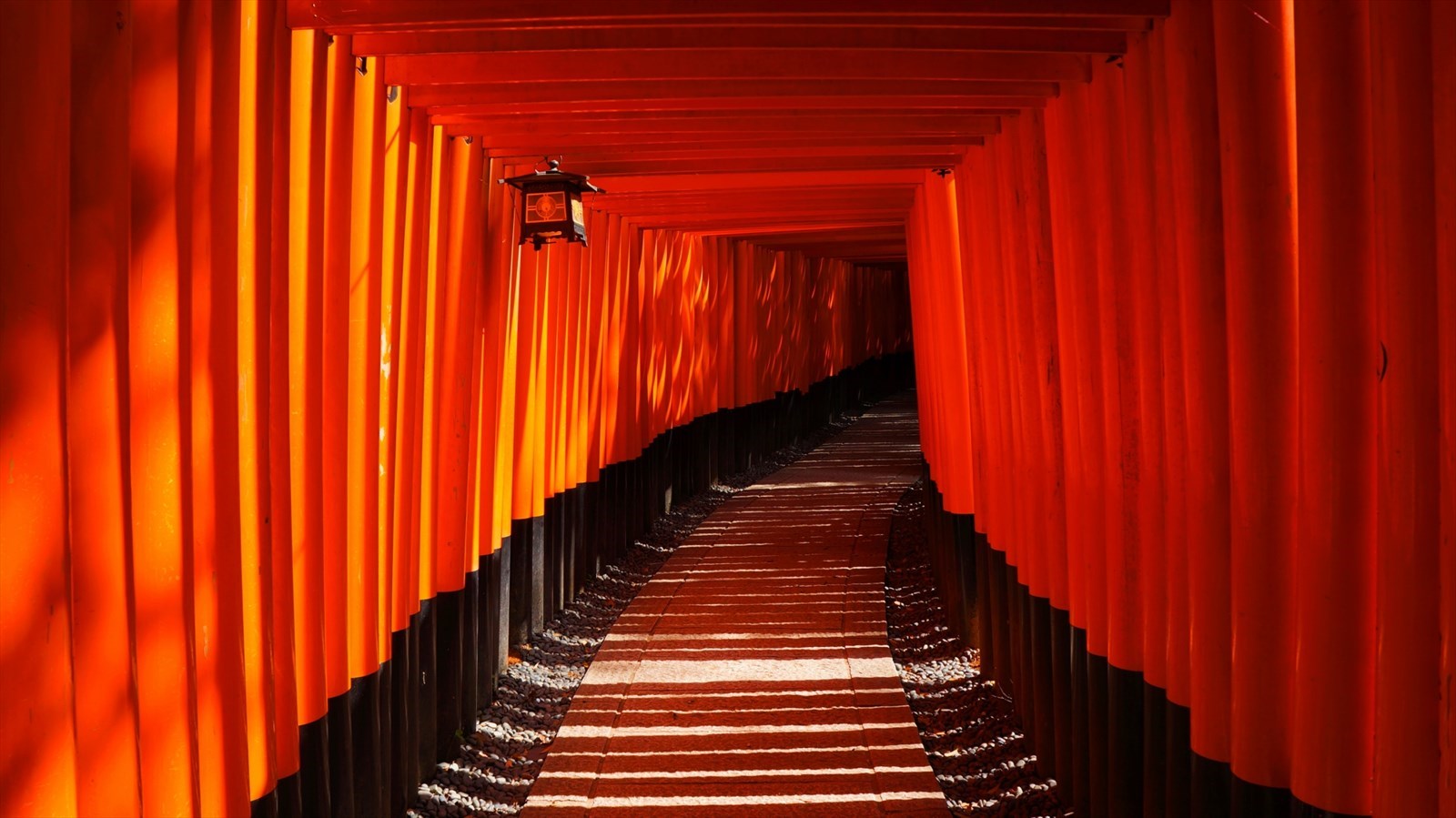 Photo Source: Kyoto Moyou

The most amazing part of this particular Shrine is by no doubt the endless path led by thousands of vermilion torii (鳥居 / shrine gates). Including the smaller structures, it is said that there area approximately 10,000 gates wind through the hills around and behind the Great Shrine. While you take a walk through this mysterious place, shrines and tea houses are found along the way; perfect for a short break and time to appreciate the seasonally changing scenery.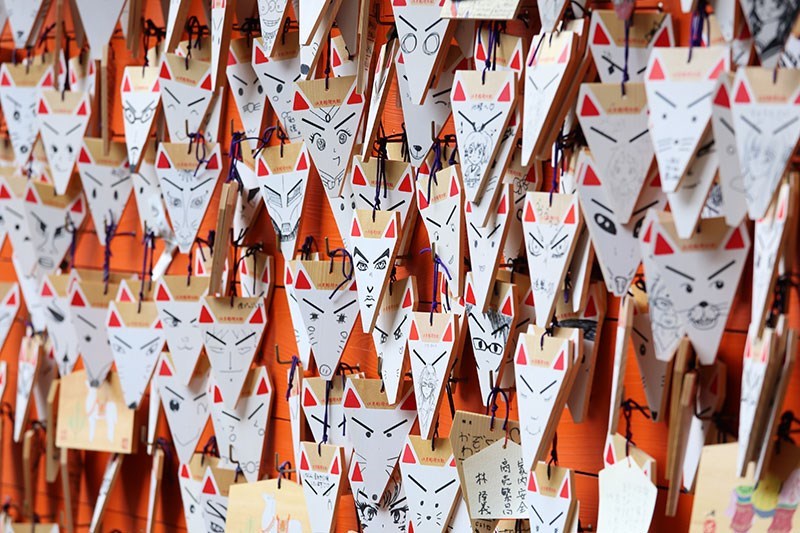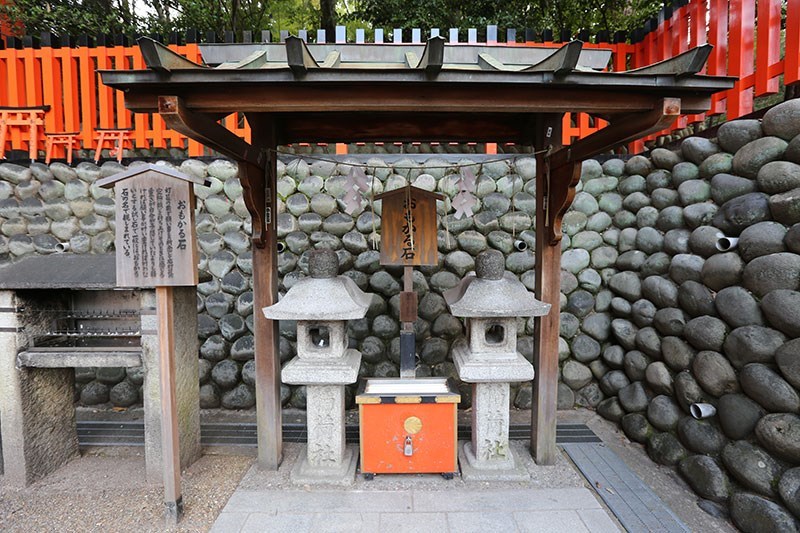 Photo Source: nippon.com

The path of toriis will lead you to the 'Okusha Hohaijo' (奥社法奉拝所); a place of worship at the inner shrine. [Top Photo] Here you will find many ema (絵馬) shaped as white faced foxes. Sold for 500JPY, you can write your wish on one to hang at the shrine. [Bottom Photo] Try 'Omokaru-ishi' (おもかる石) - a mysterious fortune-telling stone! Mutter to yourself your wish, imagine how heavy the stone is, and lift the stone up. If it is lighted than expected, your wish will come true soon!
---
【Food around the Shrine】 Find traditional food and snacks, great after a tour around Fushimi Inari-taisha. Here's our 10 favorite places.

Hogyokudo
Unchanging taste for 80 years! Hogyokudo is famous for making simple rice crackers using Kyoto's white miso, flour, white sugar and sesame. Handmade everyday, more than 1,000 Kitsune Senbei (fox-shaped rice crackers) are sold on a daily basis. Great to have fresh, or taken home for a souvenir.
Photo Source: Inari Village
Dohachi
With over 70 yearas of history, Dohachi is a classic udon shop making regular appearance in TV and other media. Serves Kyoto udon, donburi and soba; its signature dish is Inari Udon with sweet soup and soft noodles. Every summer, they serve Japanese desserts which can be eaten both at the shop, or taken out.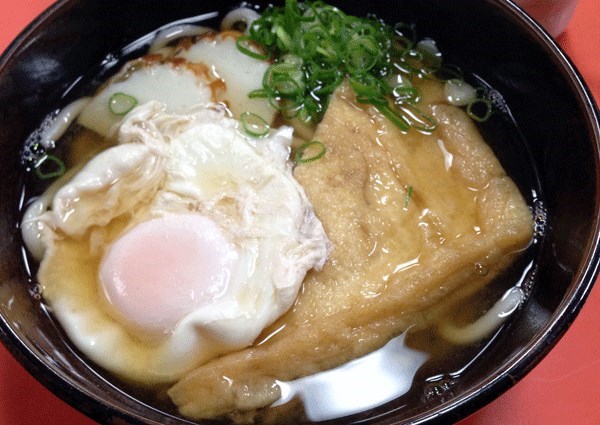 Photo Source: kyoteku.cocolog-nifty.com
Fushimi Inari Sandochaya
The Fushimi Inari Sandochaya is located by the entrance of the Great Shrine. This is a great spot for a quick break all season :- on cold days they serve 'amazake' (warm fermented rice drink), while on hot days they sell cold desserts such as shaved ice. With the owner's love for Kyoto's matcha, each green-tea menu uses a different type of matcha. Signature dish includes the Inari amazake, which is amazake topped with a large piece of mochi.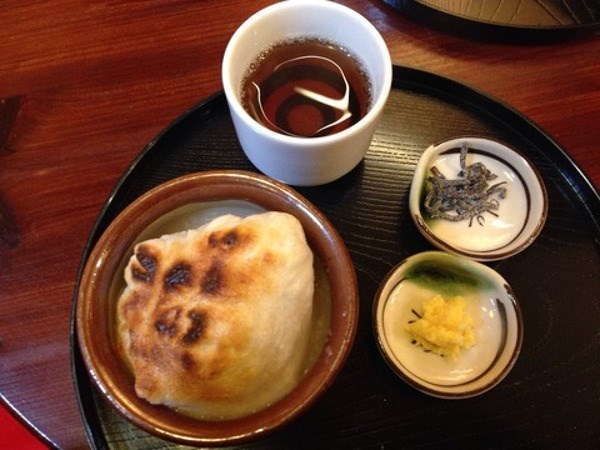 Photo Source: guucoco.blog.jp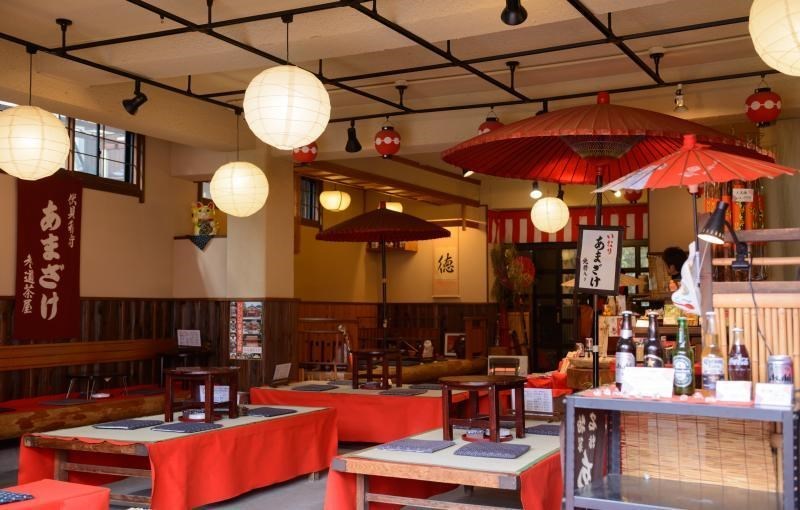 Photo Source: Inari Village
Kyozuan
Kyozuan is a must-visit for all tofu lovers. This is a dessert shop serving Japanese sweets made of tofu. Their healthy and delicious signature menu, double tofu soft-serve ice cream is made of thick soy beans and uji matcha. It's so thick that it won't drop even when you flip it upside down! Other than ice cream, they also serve gelato and donuts using tofu.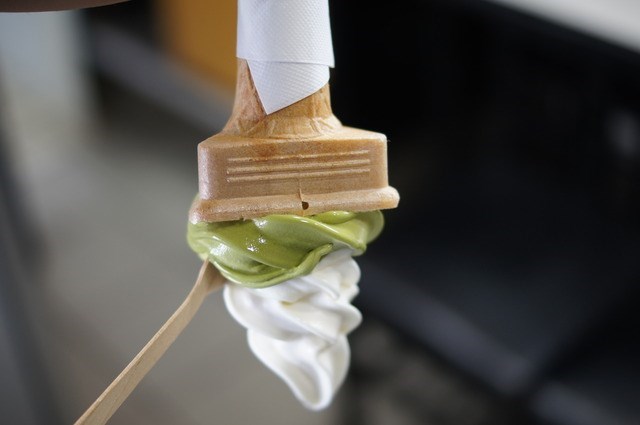 Photo Source: Kyotopi
Nezameya
Established in 1592, Nezameya is one of the best local restaurants near Fushimi Inari-taisha. Famous for serving the unusual roasted sparrows and quails, and also Kyoto cuisine such as unagi-don, inari sushi, udon, and soba.
Kendonya
5 minutes by foot from the Keisei Fushimi Inari Station stands Kendonya - named by the owner's wish that 'udons are continuously made with a humble spirit'. Handmade udons are prepared with an original blend of flour, and formed into thick elastic noodles. They also serve donburi and set meals, and seasonal dishes.
Akichi
Akichi is an unique Kaiseki cafe with an antique interior design and many frog decorations. Their Kaiseki course (2,060JPY) changes menu on a monthly basis, which is best accompanied by their Japanese desserts such as their matcha pudding (250JPY). Reservations are essential for those who wish to eat lunch, as it gets very crowded!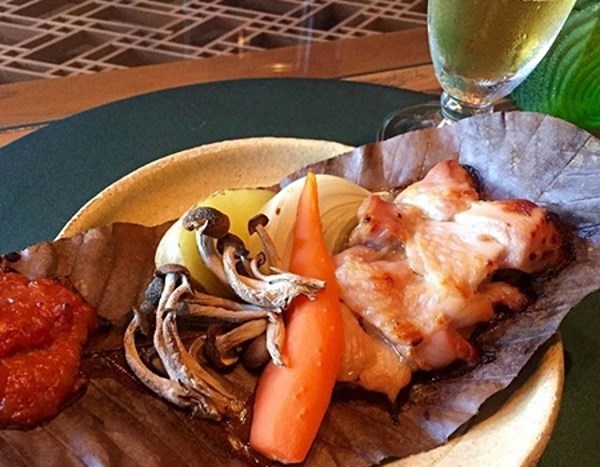 Photo Source: AQUADINA
Marumochiya Fushimi Inari Honten
Marumochiya is a wagashi shop serving mochi-based desserts. Their signature dish marumochi is sweet bean/sweet sauce wrapped in mochi, and grilled on the surface. This gives the mochi ball a crispy outer crust and chewy inner layer. Compact in size, and perfect for your Kyoto walk.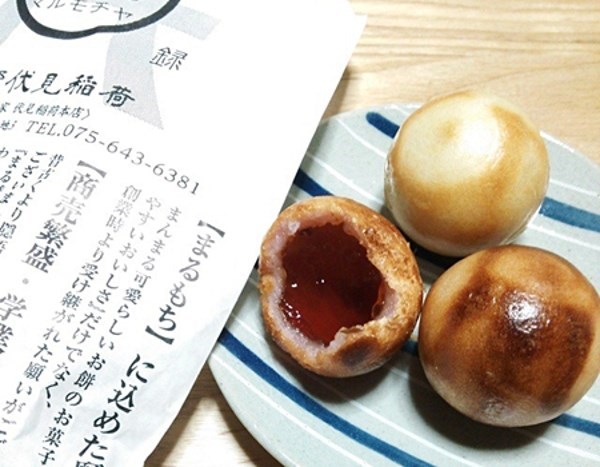 Photo Source: AQUADINA
Inafuku
This is another place for sparrow and quail yakitori. Their secret recipe sauce uses soup made from quail bones, sweet sake, sugar and kudzu starch. The yakitori meats are dipped into a pot full of this thick sauce, and grilled slowly over time. Finally, the skewers are topped with a sprinkle of Japanese pepper to give it a little bit of spice. This is a classic menu for the Inari area.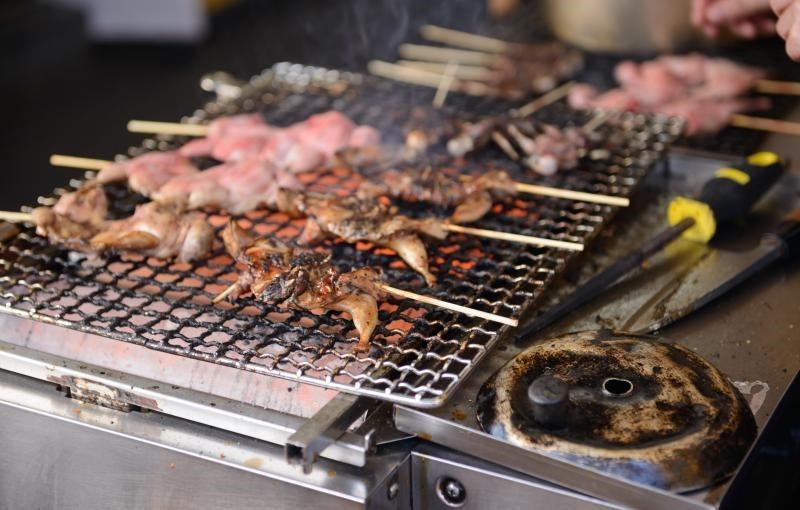 Photo Source: Inari Village
Hiwa Mata Noboru
The Fushimi area is actually a highly competitive area for ramen. Of the many ramen shops around, Hiwa Mata Noboru had been so popular since its establishment in 2012, they have moved and expanded in just 3 years. You will immediately know that this is a hot ramen spot for tourists, with English and Chinese menus at their doorstep. Their signature dish is the Chicken Tonkotsu Ramen, but their side menu karaage (deep fried chicken) is also very popular. For very hungry foodies, we recommend their set lunch with ramen, karaage and a bowl of rice.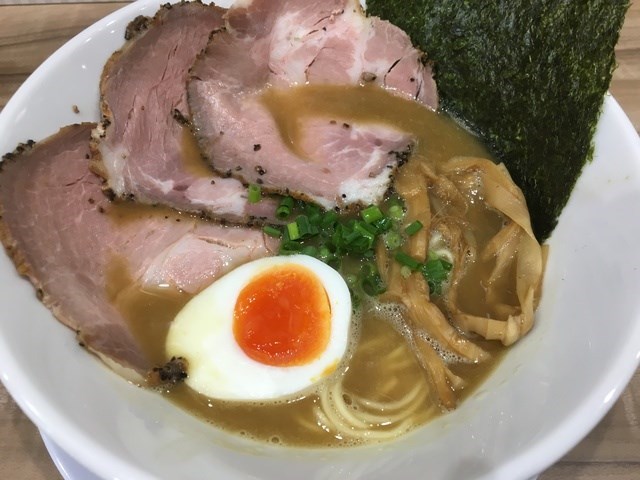 Photo Source: Kyotopi