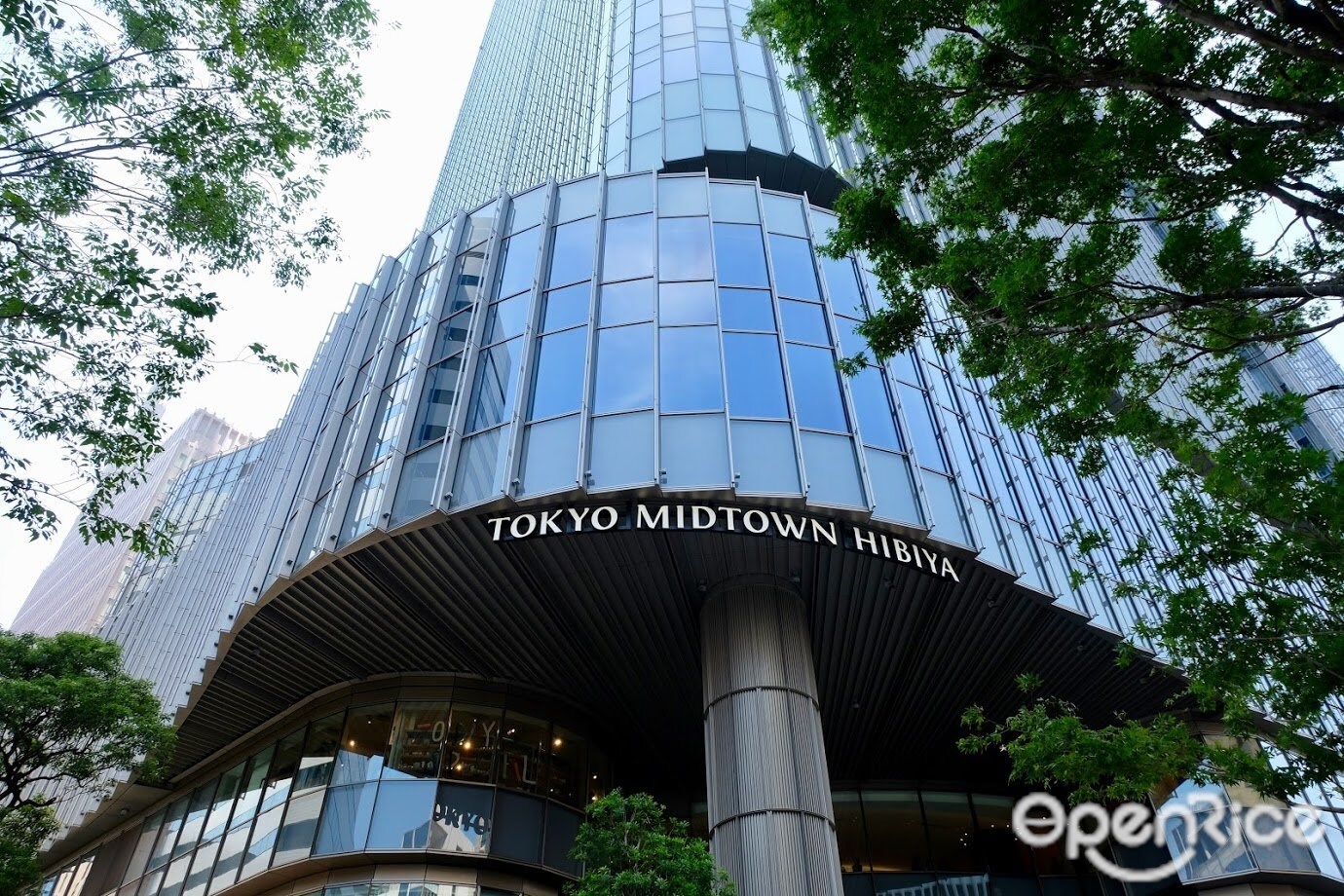 Hibiya Midtown is a large skyscraper that looks like an office building on the outside, but is filled with stores, restaurants and a large Toho Cinema inside. Midtown is walking distance from the bustling commuting Tokyo Station, designer Ginza and the historic Imperial Palace. Both tourists and business locals frequent Hibiya Midtown, to enjoy a quick bite to eat or to just relax in the air conditioned space. Check out their website here!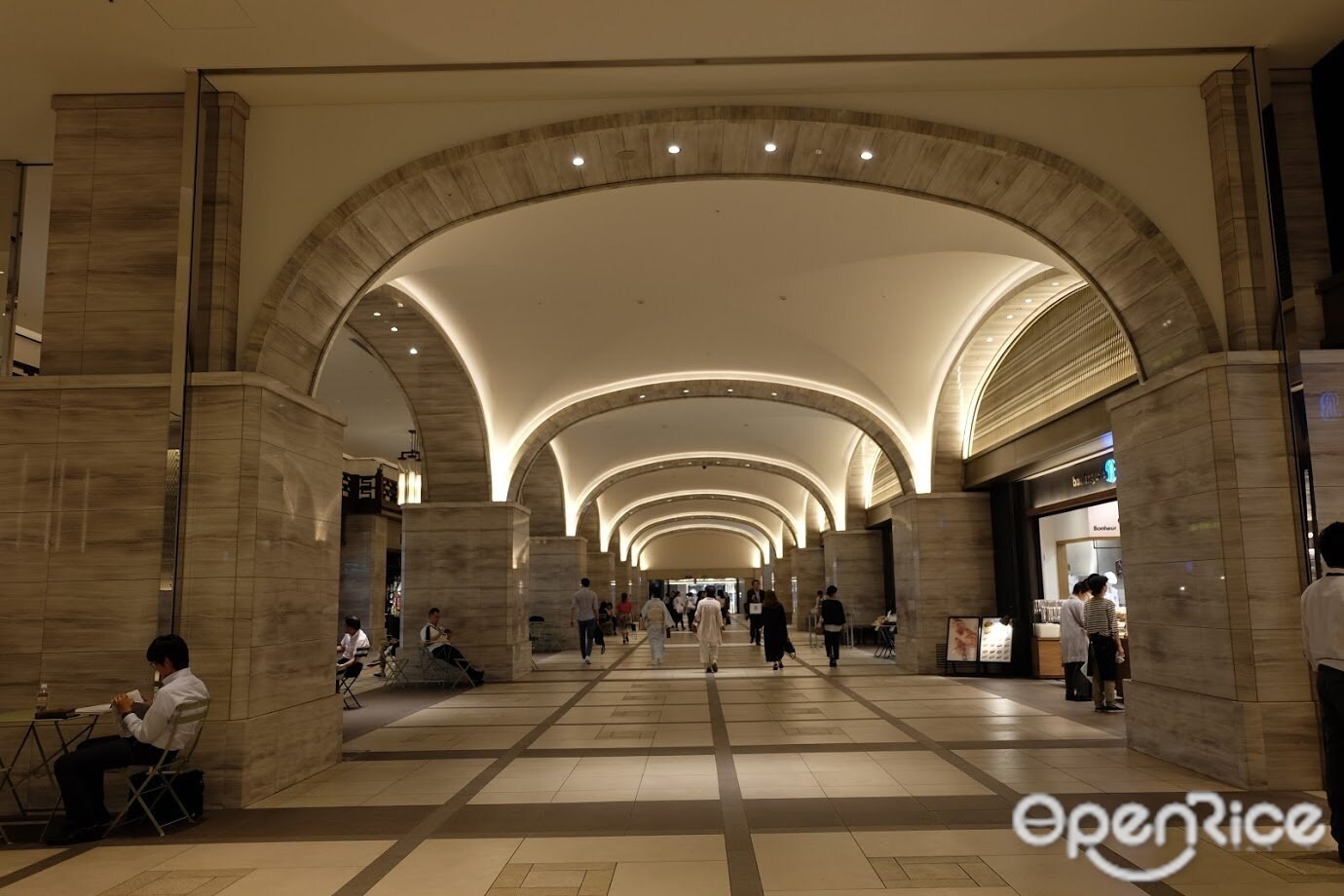 Suzunami
Located on the bottom floor and hidden behind a fish shop, Suzunami serves some of the best teishoku, Japanese style set lunch, for affordable prices. Their dishes are healthy and focus on pickled items. The main course is the fish of the day, which has been pickled in sake and mirin to create a sweet and slightly sour taste. The set lunches start from 1,200 JPY for the basic set: the daily appetizer, fish, pickled cabbage, black beans, miso soup and white rice. Each set is finished with a small glass of plum sake vinegar for a palate cleanser. The pickled fish and vegetables are also available for purchase from the food stand outside. Suzunami is the most affordable, yet filling, option for Japanese food in Hibiya Midtown.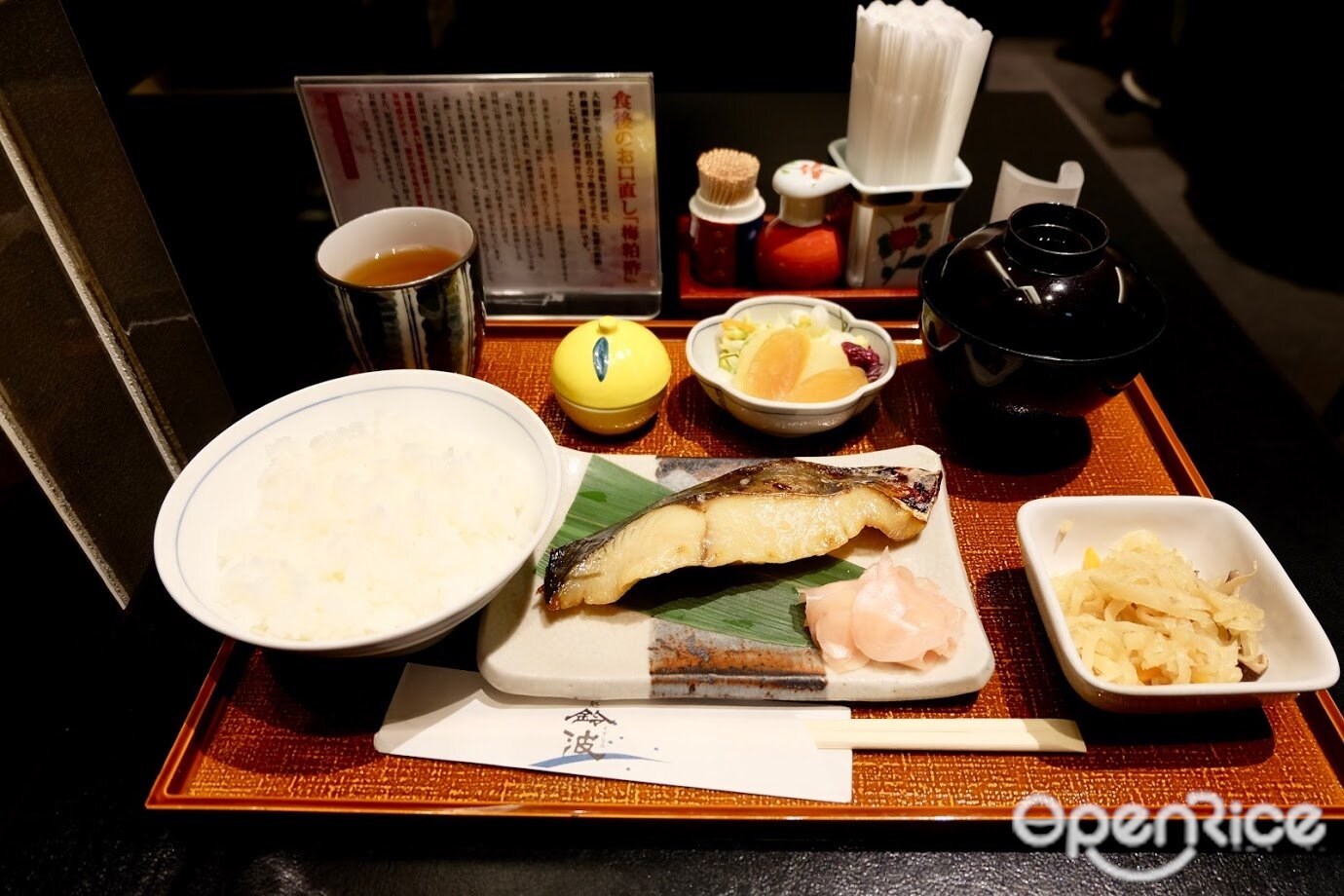 Suzunami is located on B1. They are open for lunch from 11AM to 3:30PM and for dinner from 4:30PM to 9PM. On weekends, they are open from 11AM to 9PM.
Revive Kitchen Three
Revive Kitchen is an off-shoot of the natural cosmetics company. Their cafe is a twist on shojin ryori, or Buddhist cuisine cooked without meat or seafood. The modern menu serves a lunch plate for 2,800 JPY that consists of a variety of small, vegan dishes with fresh Japanese ingredients. The seasonal desserts at Revive Kitchen don't skimp on the health. All of their ice cream is rice milk based, and while the soft serve tastes a little different from regular dairy, it is still refreshing and sweet. At 1,500 JPY, their seasonal parfait is a must-have for the dairy intolerant. The parfait changes in the season, and in June, the cherry themed dessert consisted of figs, hojicha agar jelly, shiratama dango and topped with a generous serving of rice milk soft cream. Revive Kitchen Three is ideal for a healthy meal or a lingering dessert with a friend.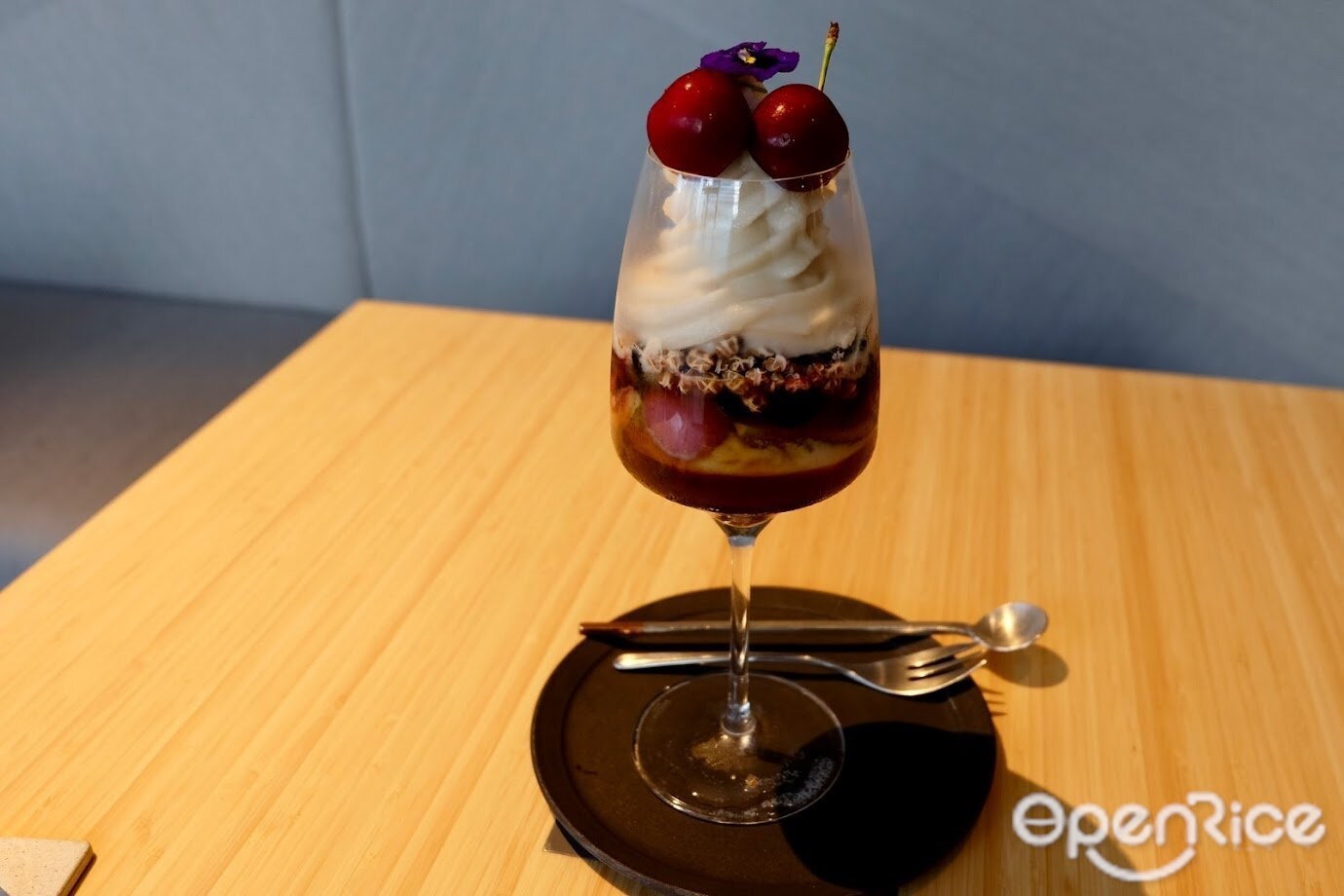 Revive Kitchen Three is located on the second floor. They are open from 11AM to 11PM.
Hayashiya Shinbei
For a more traditional dessert option, Hayashiya Shinbei serves Kyoto-style, tea-based desserts. Indulge in matcha soft cream or hojicha roll cakes over a pot of green tea in the cozy cafe. Hayashiya Shinbei has bar seating for singles who want to relax alone after a long day at work. Their desserts range from small and basic ice cream cups to indulgent parfaits, topped with whipped cream, shiratama dango and cookies. Those without a sweet tooth can opt for the small udon bowls or pots of freshly brewed tea.






View this post on Instagram
Hayashiya Shinbei is located on the second floor. They are open from 11AM to 11PM.
You May Also Like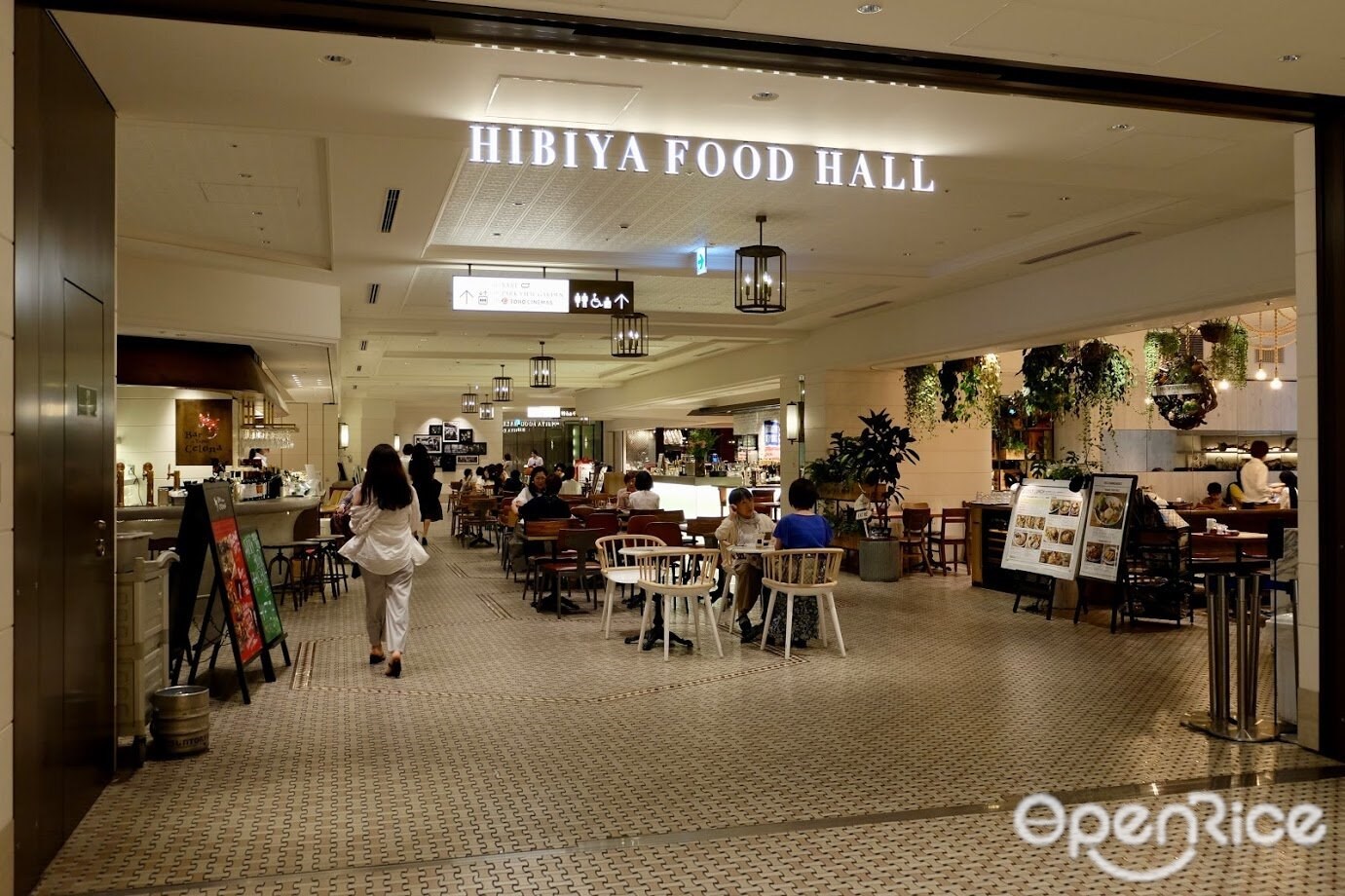 The food hall is located on the basement floor, next to the escalators. Small restaurants featuring western style food are located here. The health-conscious can dine on locally grown vegetables at Mr. Farmer, seafood lovers can choose their own oysters at Boston Oyster and Crab and meat lovers can check out Susan's Meatball. There is plenty of seating where visitors can relax. It's not uncommon to see visitors relax over a glass of wine from Bar and Tapas Celona while they look over their shopping spree purchases.