Kyoryori is the broad term for traditional Japanese food from Kyoto. This usually includes the use of local vegetables, dried foods, soy, and "dashi" (broth) where the chef puts an equal effort into both taste and presentation. Most would agree that Kaiseki is the most recognizable style of Japanese cuisine, where dishes are served as a multi-course meal in beautiful decorative lacquerware, ceramics, and glass pieces.
Manjiro
Manjiro offers seasonal kaiseki meals at reasonable prices. The lunch menu starts from 2,000JPY, Dinner from 4,000JPY, and there are options like vegetarian and steak themed courses.
Manjiro is located about 10 minutes from Gion-shijo station. The surrounding area has many attractive sightseeing spots you can visit before or after your meal like Kodaiji Temple or Maruyama Park.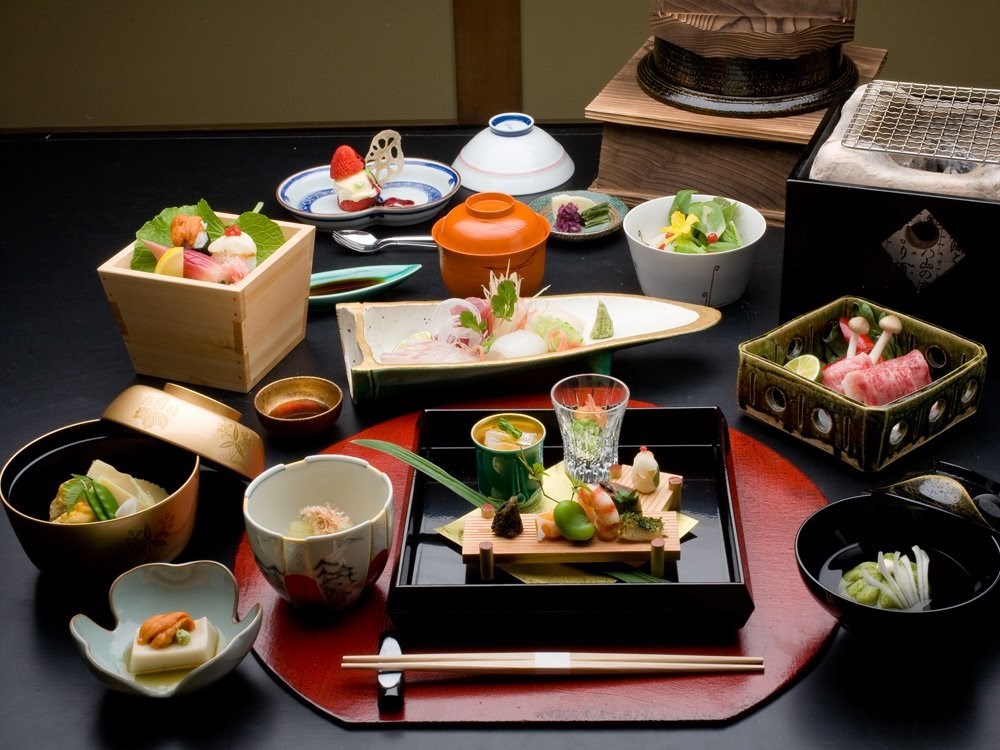 Source: kyoto-manjiro
Kameya Honke
Kameya Honke was founded in 1918 and serves "Yuba Kaiseki". Yuba is a type of tofu that can be served in various dishes and is extremely popular in Kyoto. The Kaiseki Yuba starts from 3,520JPY and will include a variety of Yuba dishes such as a deep-fried yuba spring roll or a Yuba hot pot. Other dishes include sashimi, rice, soup, and a dessert.
Kameya Honke is right outside of Omiya station exit number 1. It's location is also close to different sightseeing locations such as the famous Nijo Castle.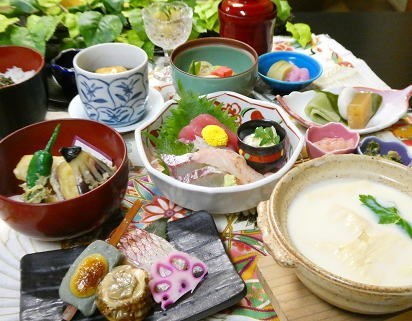 Source: plala-kameyahonke
Mancho
Mancho is famous for their 2-tiered Tsurezure Bento box. It's Kaiseki, but in a box! This meal will include all kinds of seasonal dishes such as grilled fish, sashimi, soup, appetizers, tempura and others starting from 3,600JPY.
Mancho is located only a few minutes from Myoshinjii station. In this area you can also find different sightseeing spots like Myoshinji temple and Ryoanji rock garden.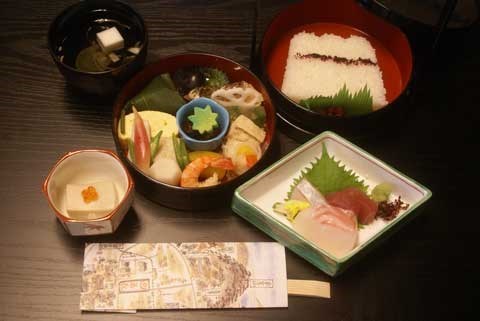 Source: mantyo