The Kansai area, known as western Japan, is home to both Osaka and Kyoto. Although mostly known for tourist destinations and regional cuisine, Kansai is also the home to trendy sweet shops with photogenic desserts!
Osaka
Hannoc
Hannoc is a cafe pastry shop that gives its younger chefs creative freedom under the guide of an experienced chef. This results in many new and unique pastries to eat in or take home. The Strawberry pistachio Paris-brest (659JPY) and ニュアージュ(Nuage, 670JPY) were actually featured on a local TV show!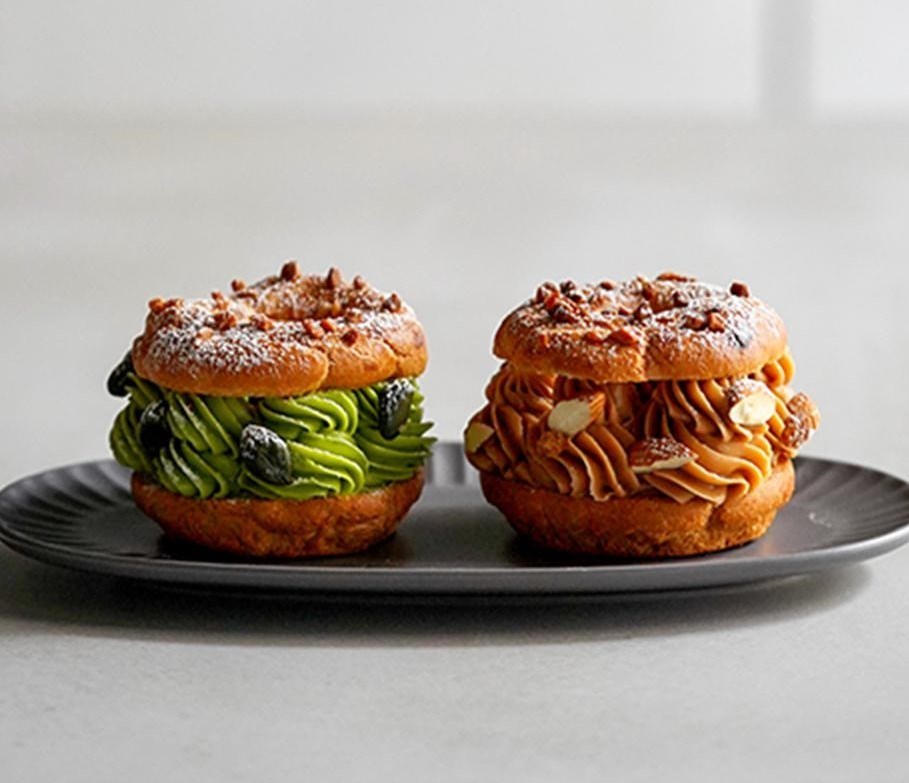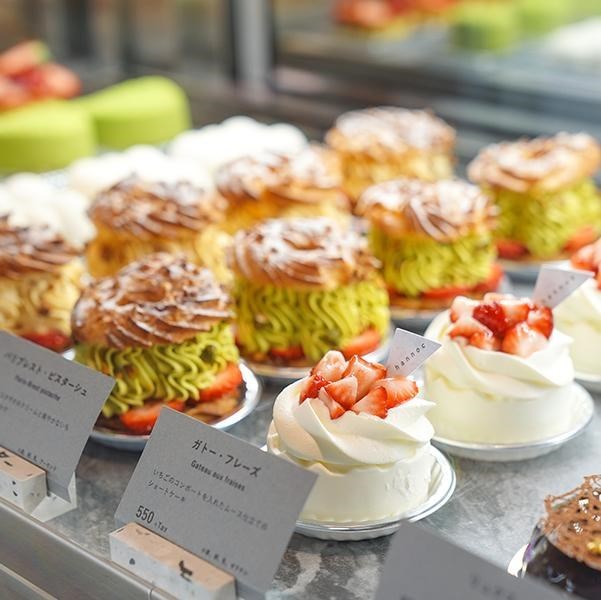 Source: hannoc
Hannoc is right outside of Nakazakicho station exit number 3.
Maru Sankaku Shikaku
Maru Sankaku Shikaku specializes in selling cake slices in different flavors like Berry clafoutis, Matcha and Sakuramochi, Fresh Fruit, each slice for 496JPY. You can also get Half Tart - 4 different pieces for 1,987 JPY or a Whole Tart - 8 different pieces for 3,974 JPY.






View this post on Instagram

Maru Sankaku Shikaku is only a few minutes away from Nishiohashi station exit number 4 or Yotsubashi station exit number 4.
Fujifrance
Fujifrance is known for its fruit-shaped tarts like the Midnight pear (580JPY) or the Promised apple (580JPY). Both actually look like the fruit they are named after but the inside is all cake which makes them very popular among those who are looking for photogenic sweets.






View this post on Instagram
Fujifrance on the 1F of Keihan Mall Main Bldg which is connected to Kyobashi station.
Kyoto
KEZURIHIYA Kyoto Gion
KEZURIHIYA are known for their shaved ice that comes in a tea cup with a beautiful pattern on the top of it. They call this Gion ice [祇園あいす] and there are three flavors to choose from; earl grey, hojicha or matcha. This is part of a drink set with hot/ice coffee or hot/ice tea for 1000JPY.






View this post on Instagram
KEZURIHIYA Kyoto Gion is about a 5 minute walk from Gion-Shijo station exit number 6.
Gion Komori
Gion Komori serves all kinds of sweets such as Warabimochi Parfait that balance both japanese and western style (1,630JPY), Komori Anmitsu made from kudzu (1,250JPY) and you can also just enjoy a cup of matcha tea with a Japanese sweet (1,100JPY). Gion Komori is a traditional teahouse with real tatami flooring and riverside views.






View this post on Instagram
Gion Komori is about a 5 minute walk from Gion-Shijo station exit number 9.

NOTE: Due to the on-going COVID-19 Pandemic, the business hours of the shops above may differ from the hours listed on OpenRice JP. Please confirm with the shop directly before your visit.