Each region in Japan has their signature dish, and their own special ramen. The comforting bowl of noodles change from northern Hokkaido to southern Kyushu, with none of the bowls tasting exactly the same. Most of the time, these noodles can only be found in their specific region. Luckily, some of the most popular restaurants have decided to outpost their small ramen shops in Shinjuku. Visitors can travel Japan through noodle bowl just by walking around Shinjuku's sprawling metropolis.
Kibou-ken Shinjuku Sanchome Store
Located right next to Shinjuku Sanchome station (Exit C3), the spacious Kibou-ken from Hyogo serves Himeji-style ramen. They offer many different types of soups, from the thick pork tonkotsu with a pork lined bowl, to the customizable spicy miso soup. Their most popular bowl is the Kibou-ken Black, a shoyu based chicken broth topped with pork and a generous amount of green onion. The curly noodles are chewy and firm and the broth is oily enough to feel indulgent but not over filling. The bowls are served quickly, however diners are welcome to linger at the tables over their meals and side dishes, like gyoza dumplings or fried rice.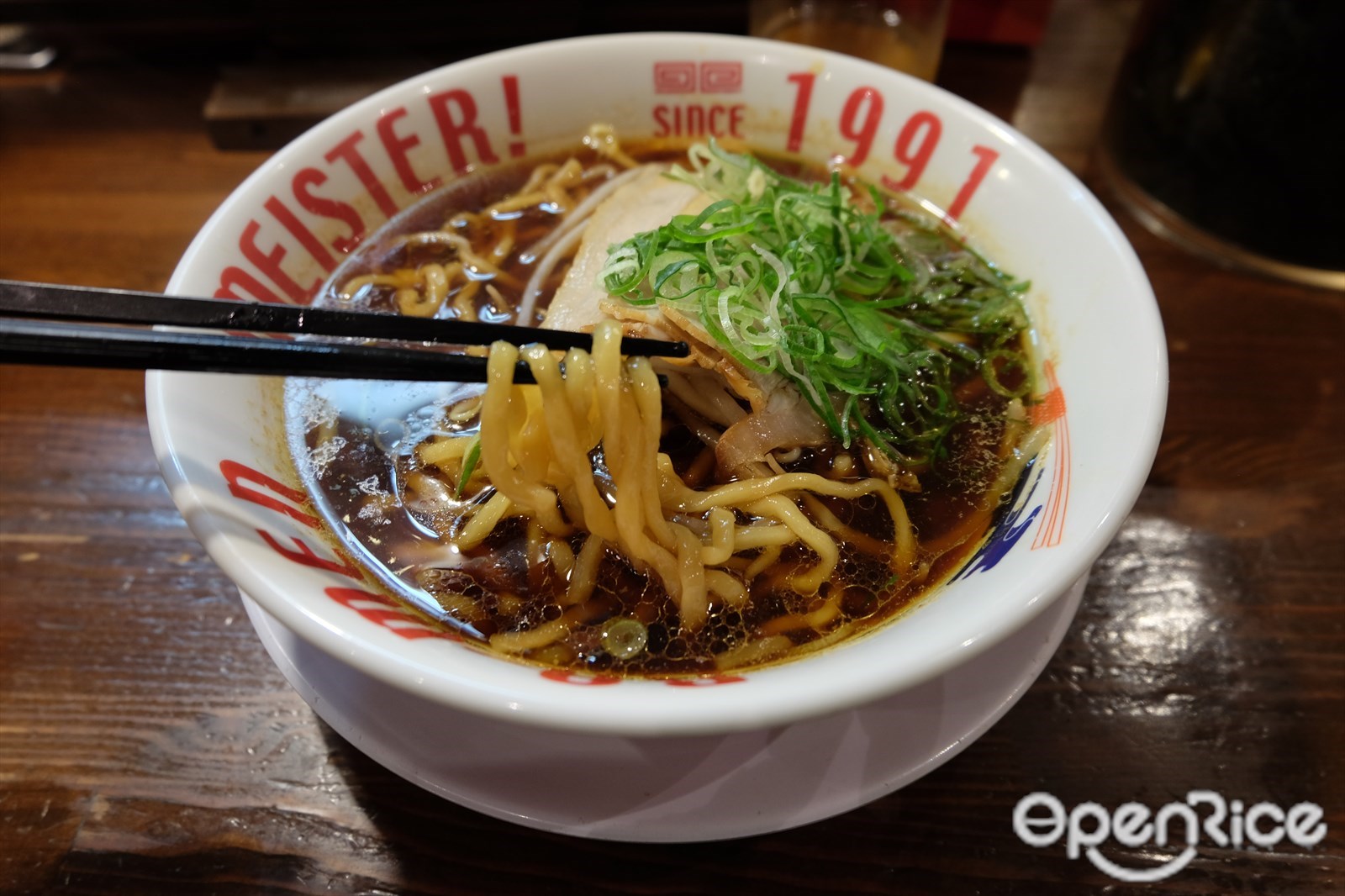 Kibou-ken is open from 11AM to 11:30PM. The Kibou-ken Black ramen costs 830 yen.

Ramen Takanotsume Shinjuku Store
For a taste of Japan's northernmost island, head to Hokkaido Ramen Takanotsume, a small restaurant specializing in various styles of Hokkaido, specifically Asahikawa ramen. Ordering is easy, the digital vending machine offers many customizable choices, from noodle texture, broth and spiciness level, all in English. There are three pork based broths offered, salt, soy sauce and miso. Diners can't go wrong with the traditional miso ramen, a staple of Hokkaido. The miso broth complements well with the noodles, which are made without egg for a firmer and thinner texture.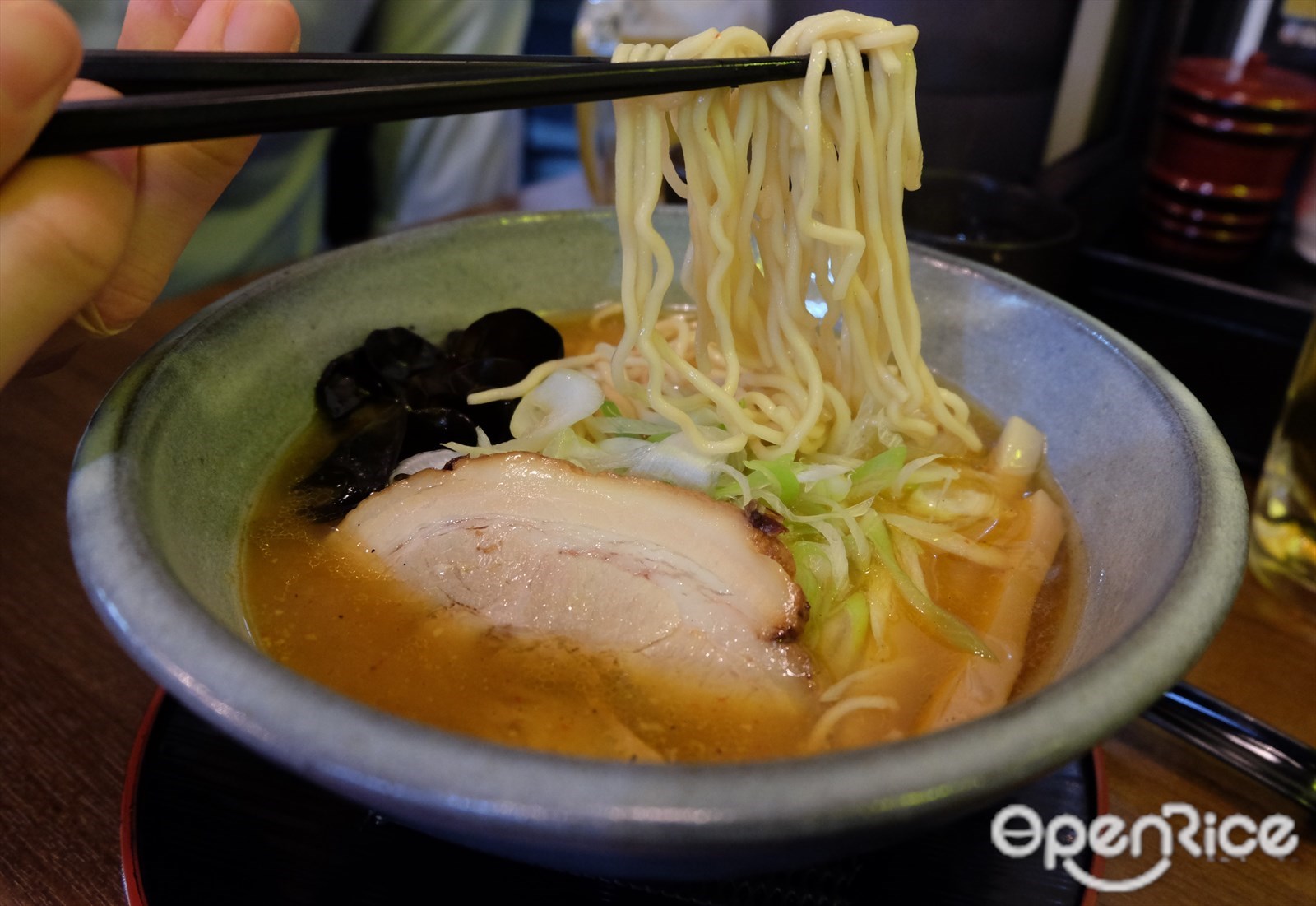 Ramen Takanotsume is open from 11AM to 11PM. The miso ramen costs 830 yen.
Gamushara
Only a few minutes from Hokkaido Ramen Takanotsume, Gamushara offers a ginger based shoyu broth that is lighter on the stomach. The shop is small, with mostly counter seating, and reflects the atmosphere of a traditional ramen shop. Their signature dish, originally from Nagaoka, has firm, straight noodles and is soy sauce and ginger based. The bowl is topped with tender pork, spinach, and an extra dollop of ginger. The ginger makes the soup light and refreshing (あさり), unlike most heavy ramens. This ramen is popular in snowy Nagaoka, because the spice of the ginger warms the body. In Shinjuku, the ginger offers extra health benefits and adds a unique dimension to the soup.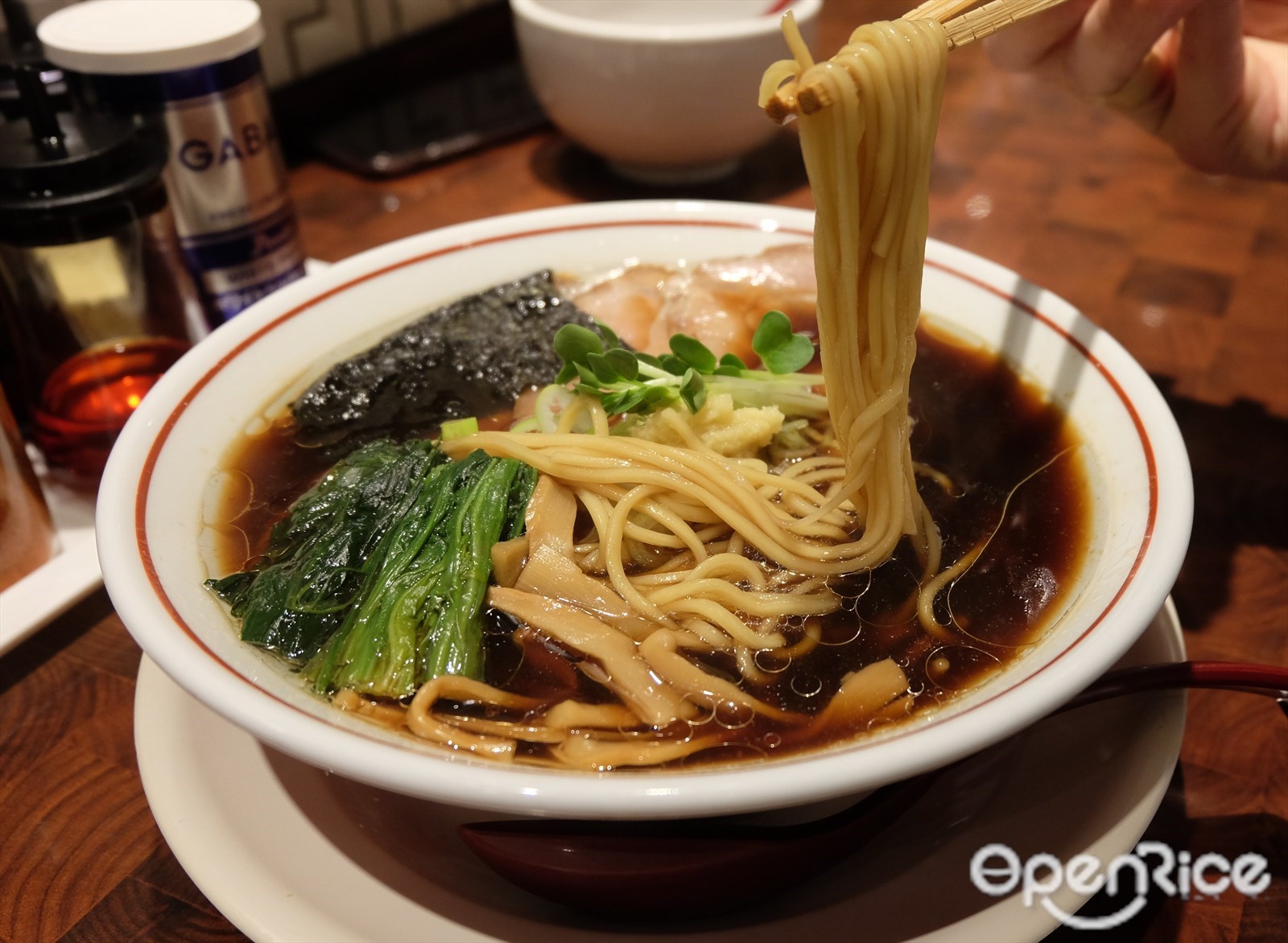 Gamushara is open from 11AM to 3PM and 6PM to 10PM. The ginger soy sauce soup costs 750 yen.
Garden House
Only a few minutes from Hokkaido Ramen Takanotsume and Gamushara is Garden House, a natural cafe inside NEWoMAN department store. Garden House provides light and refreshing desserts that offset the heavy and oily ramen. The dessert menu is California inspired, featuring seasonal and fruit based sweets that are not overwhelming on the palate or the stomach. Their berry cheesecake and chocolate cake are sweet palate cleansers to finish off a day of ramen eating.
Garden House is open from 11AM to 10PM.