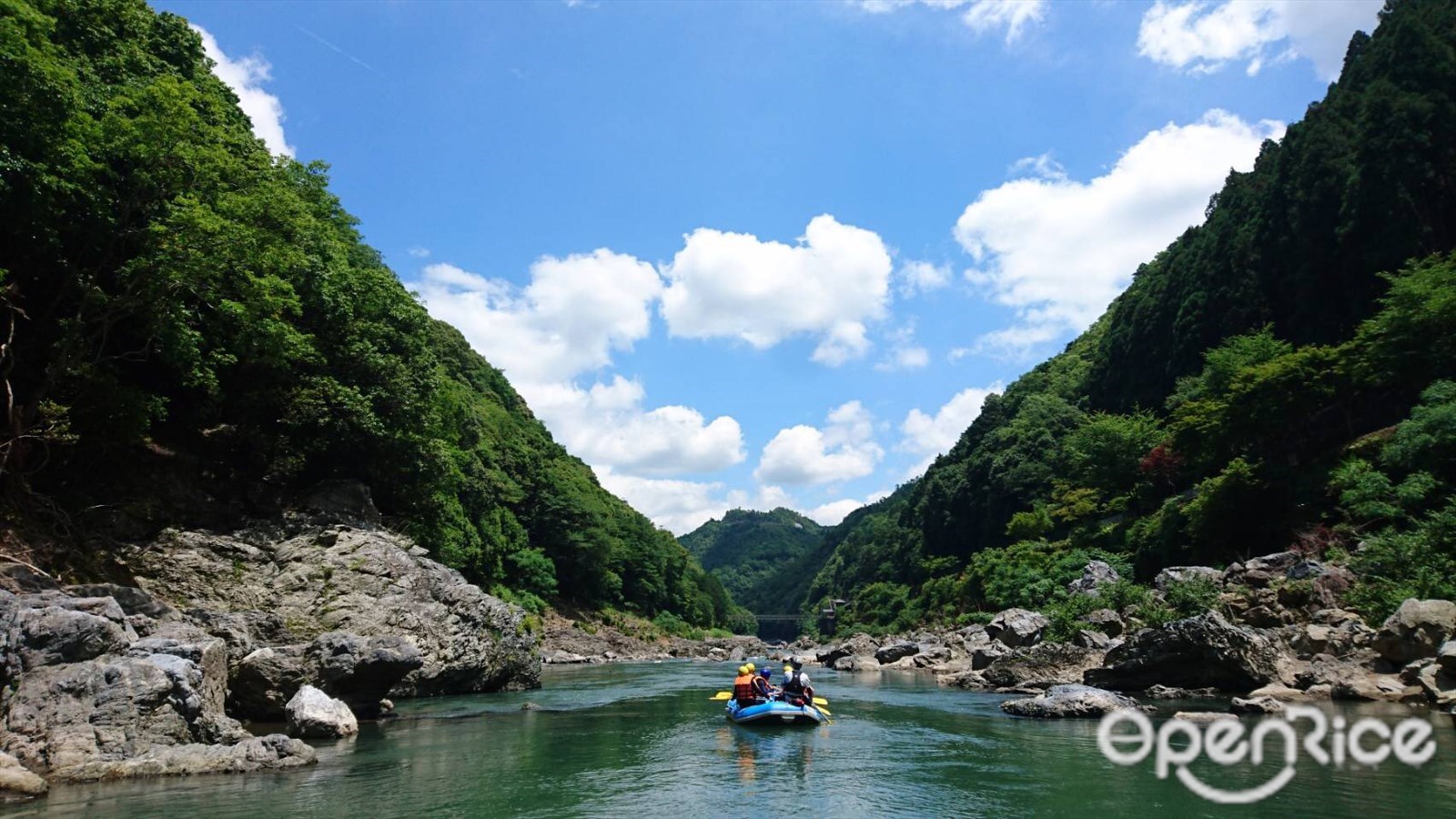 Many people visit Kyoto city to experience traditional Japan in all its glory. And many of them do get to see the beauty of historical Japan by visiting the famous spots like that of Fushimi Inari shrine, Kiyomizudera Temple and so on. However, for those who would like to experience Japan's history from a more local, and in much more tranquil surroundings, just take a couple steps further and venture into a place that is north of Kyoto city. This place is called Kameoka city and it is a great getaway from the hustle and bustle of Japan's traditional "big apple".
Around a million tourists, domestic and foreign alike, flock to Kyoto city to participate and revel in one of the biggest festivals in Japan called the Gion Festival. If you want to experience a similar local festival but during a time when it is less hot and sans an overwhelmingly huge crowd, drop by Kameoka city to experience a smaller version of it, called the Kameoka Festival that takes place annually from Oct 23 - 25.
Beautiful floats are on display on the 23rd and 24th with the procession taking place on the morning of the 25th. It is a little bit of a secret so mostly locals attend the festival. One amazing thing about this festival is that floats are displayed in the old castle town area which is only about a 5-10 minute walk from Kameoka station. And Kameoka station itself is located about 20 minutes by rapid train from Kyoto station. In addition to all that, it is actually only a stop away from Saga-Arashiyama station on the rapid train. So, you can easily make it as part of a day trip that includes the famous Arashiyama which is connected to Kameoka not only by train but also by the world famous Hozugawa River Boat ride and the Sagano Romantic train ride.


Now, festivals and food rightly go hand in hand. While there is also street food at the festival at night, if you do visit during the day, do check out the following restaurants. All of them are located in the old castle town where various floats are set up for display.
Restaurant Simpatica Limone is famous for their omurice. Most omurice served in cafes are ketchup based. However, omurice served here comes in different flavors. Some on the unique options include the dry curry omurice (ドライカレーオムライス) and the chicken katsu omurice (チキンカツの和風オムライス). There is also a vegetarian option available as well. It is best to visit during their lunch hours and go for the B course option which includes an appetizer (that comes with a petite drink), a main course, dessert and an after meal drink for only 1,320 JPY !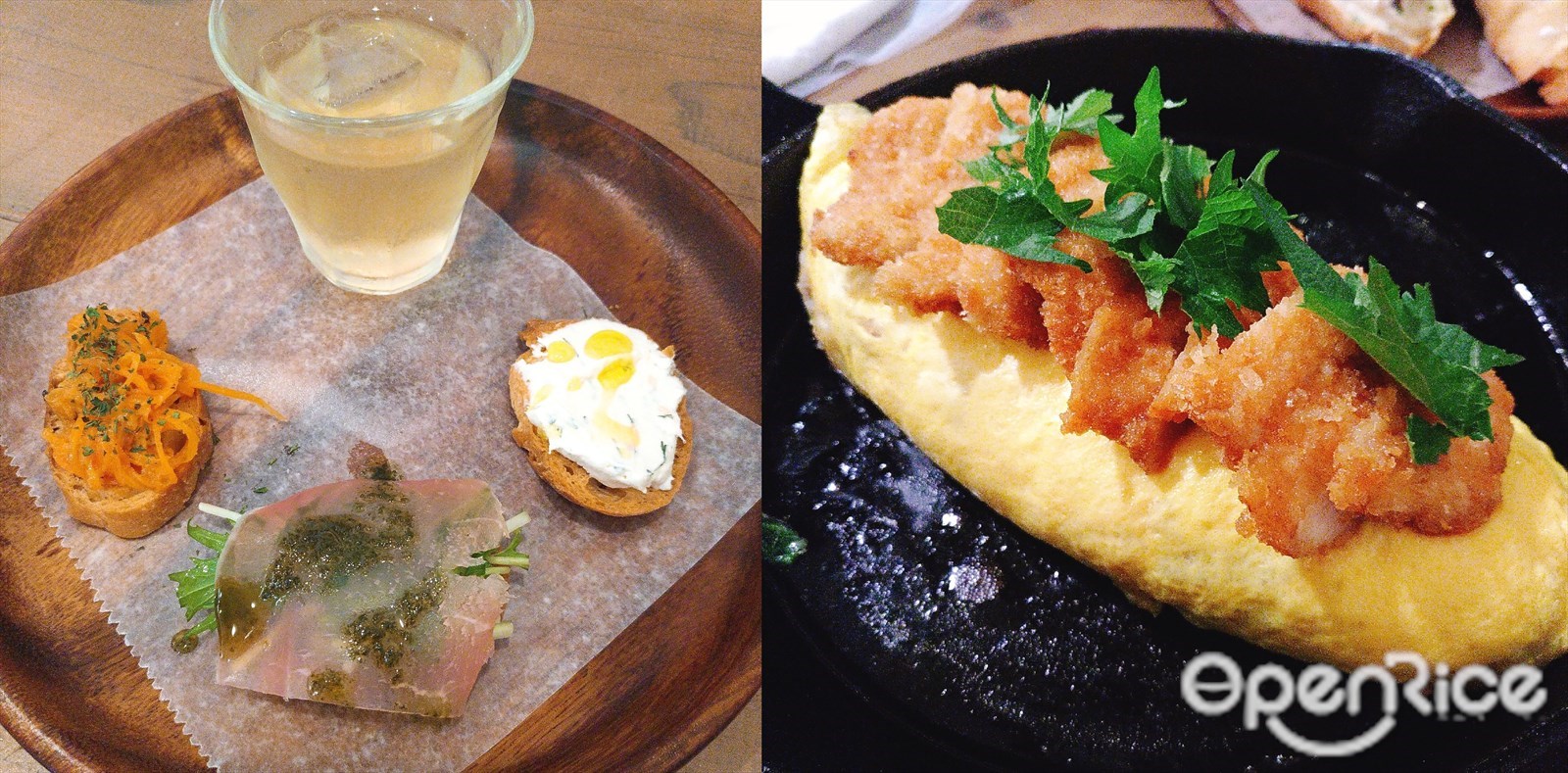 Simpatica Limone is open from 11AM to 5PM. On Wednesdays and Fridays they close at 4PM, and re-open for dinner from 6PM to 9PM.
Closed on Sunday and every 3rd Monday.


If you're in for something lighter and very Japanese, a local udon restaurant called Sakai Shokudou (さか井食堂) is the place to go. This udon restaurant is frequented by locals because of its delicious dashi broth and smooth, handmade udon noodles. It might be a little expensive compared to other udon restaurants but well worth the price as the locals can well attest to.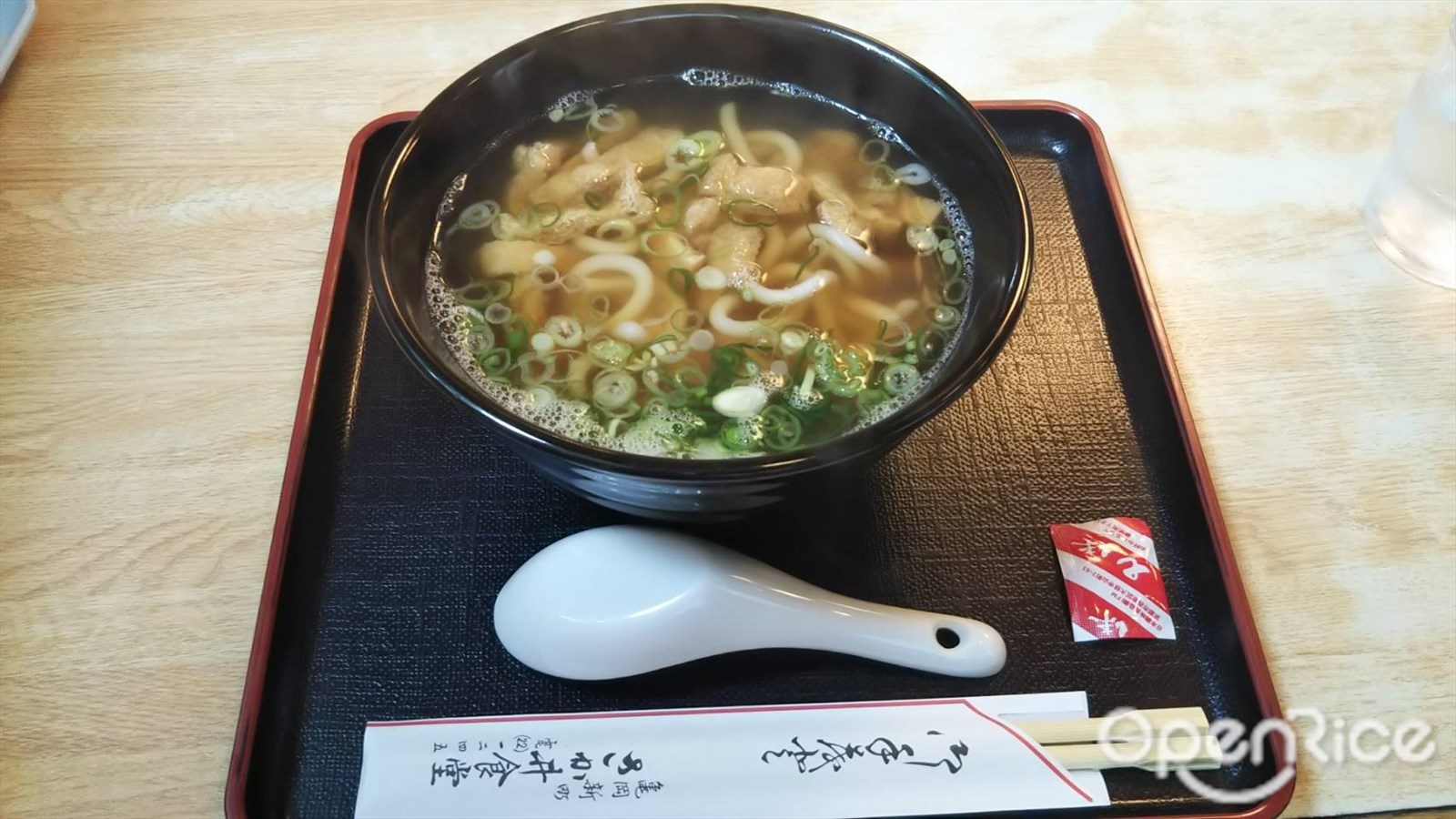 Sakai Shokudo is open everyday from 11AM to 8PM.
They are closed on Wednesdays.
Saji

For vegans, vegetarians and healthy food lovers, there is also a restaurant in this little town that's perfect for you. It is called Saji (サイ). There is usually only 2 menu options for the main courses, which changes every so often depending on the season. Aside from the organic food offerings, the lady owner supports local artists as well by displaying their art and loaning a part of the cafe space for them to sell their art and craftwork.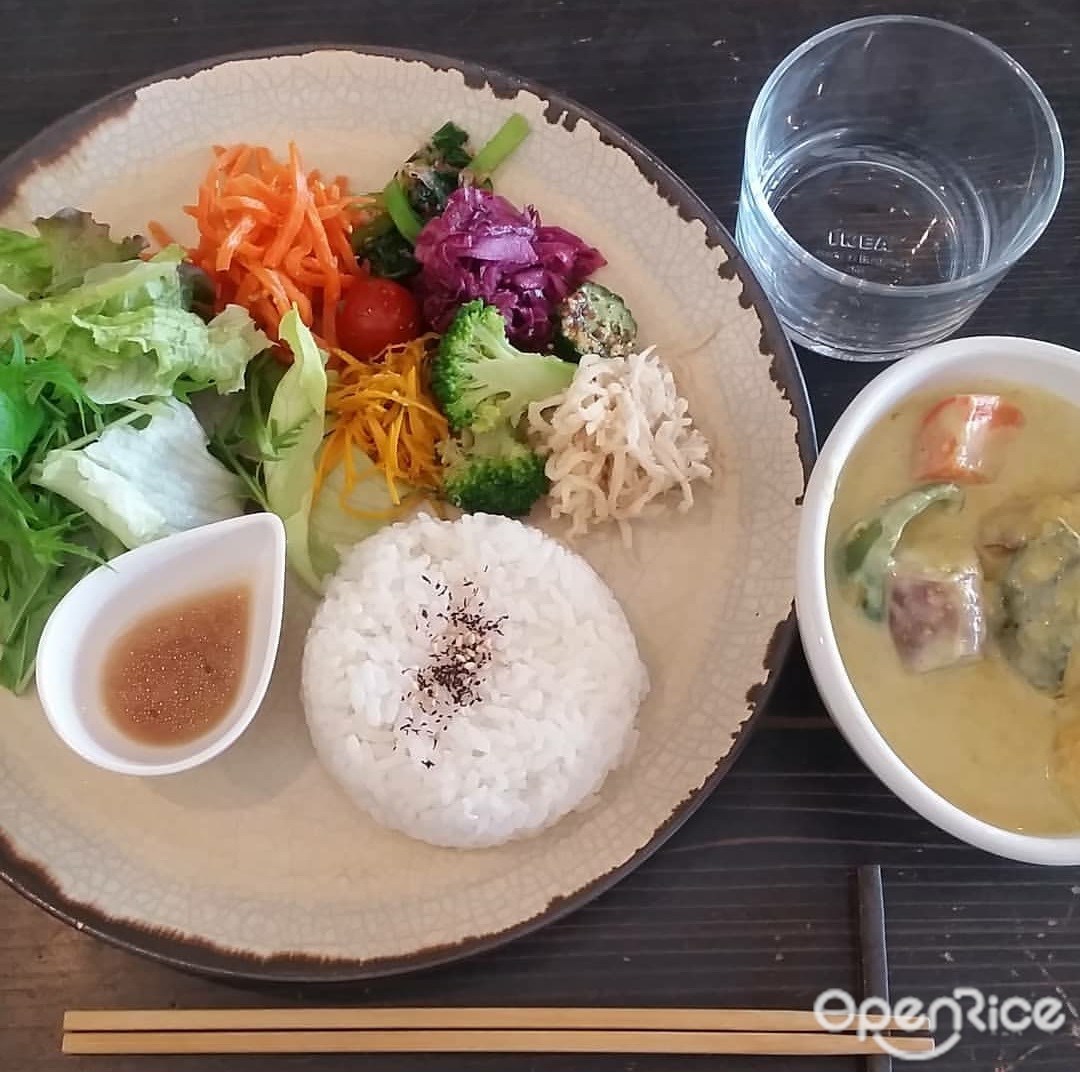 Saji is open Monday to Thursday from 11AM to 3PM, and Saturdays from 11AM to 5PM.
They are closed on Fridays and Sundays.

Sightseeing and Souvenirs


Even if you are unable to visit Kameoka during the Kameoka Festival, all these restaurants are located in the old castle town area where the Kameyama castle, now the headquarters of Oomoto Foundation, used to stand. This religious facility is one of the main attractions in the castle town for it is an absolutely beautiful place rich in greenery. If you have yet been able to experience a truly tranquil temple in Kyoto city, you are more or less guaranteed one if you pay a visit to this facility.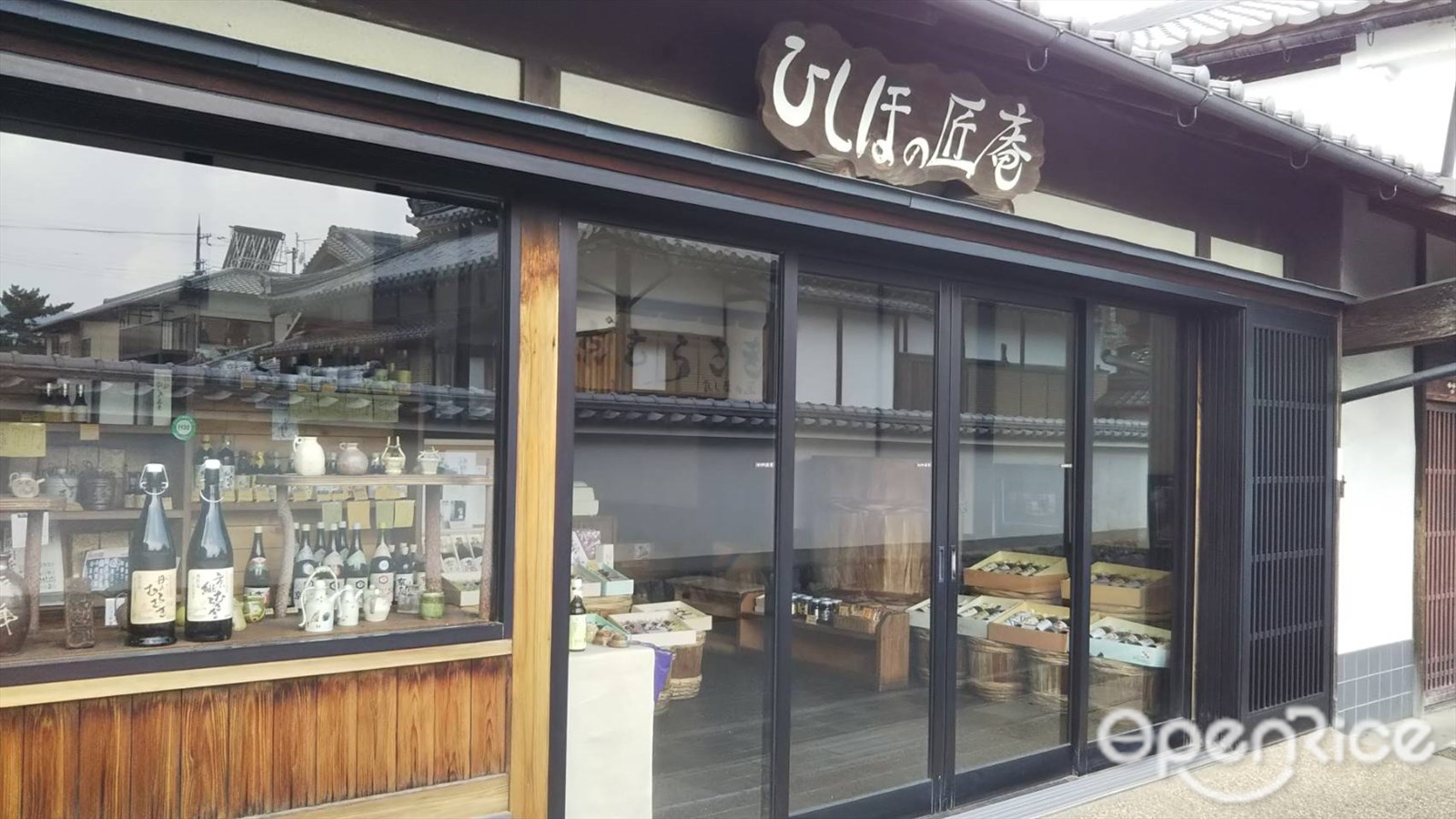 Finally, there is also a little soy sauce brewery called Namba Soy Sauce Brewery, and a local sake brewery called Tanzan Sake Brewery. These small breweries are local favourites and a good place to go for truly local souvenirs. The former still uses traditional wooden barrels to brew soy sauce. In particular, the garlic and the ponzu flavored ones are amongst their more unique products.