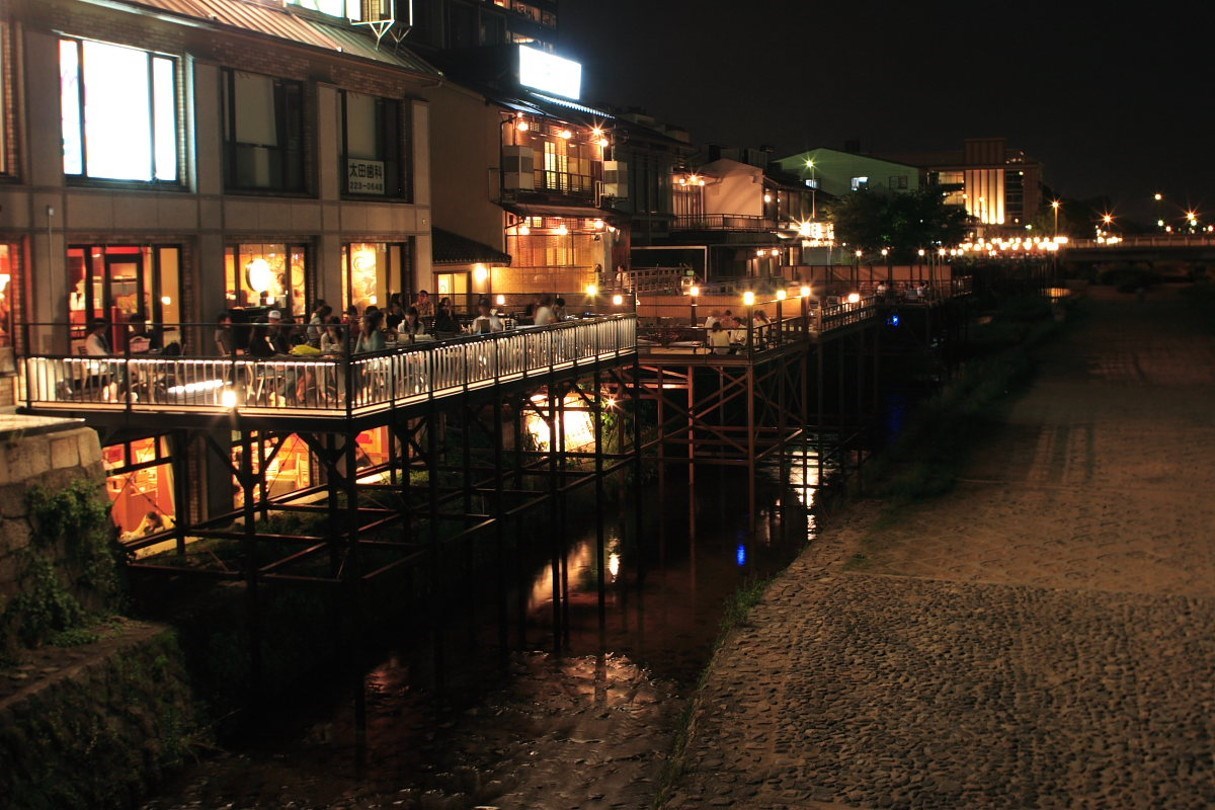 Photo Source:JREmembrance

Kyoto summers are hot and humid with its geographical location, landlocked by mountains. To overcome such situation, the people of Kyoto have traditionally set up wooden riverside balconies in the summer. These are called kawadoko and kawayuka (川床), or noryoyuka and noryodoko (納涼床), depending on the area. For this reason, the kamogawa river has been an annual summer attraction. As one of the major sites for kawayuka, approximately 90 restaurants and cafes set up their own noryoyuka platforms across the waters. Why don't you expose yourself to this unique Kyoto's summer tradition by treating yourself with outdoor dinners and the refreshing river-cooled breeze? *Note: The kamogawa noryoyuka this year is available until 30 September 2016. Lunches are only available in some stores, and only in May and September due to food sanitation issues.
---
【Kamogawa Kawayuka🎐Top 10 Gourmet】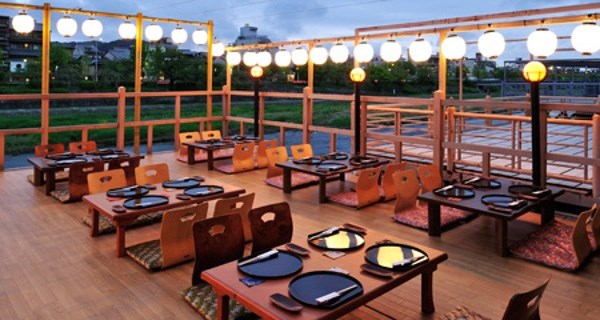 Photo Source:Kurashi no Matome
Pontocho Robin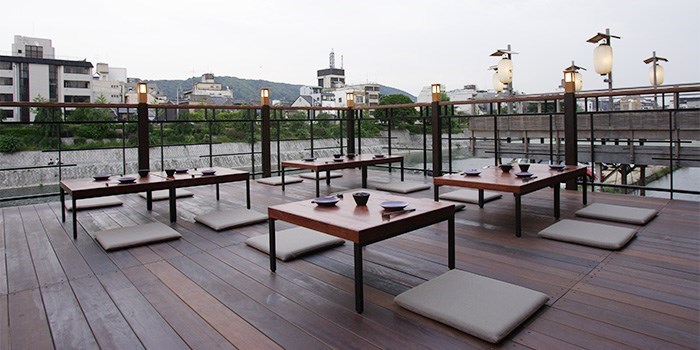 Photo Source:Otona no Lifehack / Pontocho Robin

This renovated Japanese restaurant was originally a 150 year-old town house. Ingredients used for dishes are carefully selected each morning at the markets by the chief chef. Not only Kyoto-grown produces but also other Japanese ingredients are used. From July to August, you can enjoy dinner course meals by the river

The Mimasuya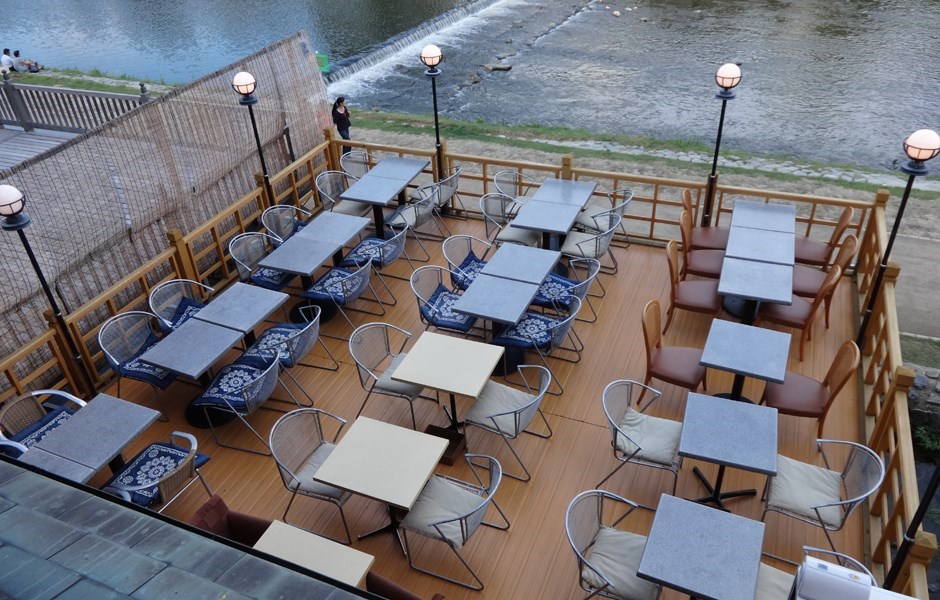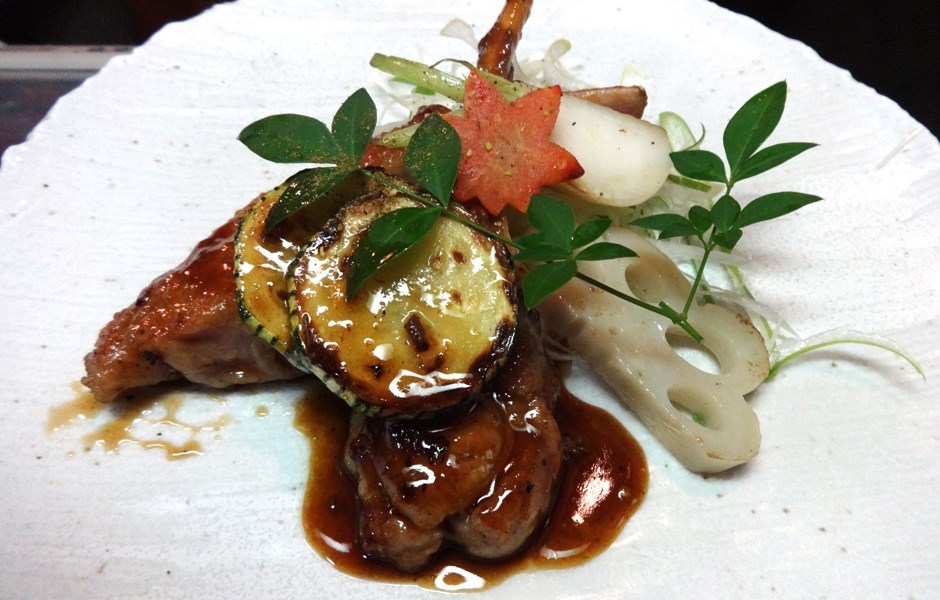 Photo Source: The Mimasuya

Serving Kyoto cuisine, using fresh ingredients in season. Select from ordering the Noryoyuka Special Course Meal, or a la carte menus.

Shin Miura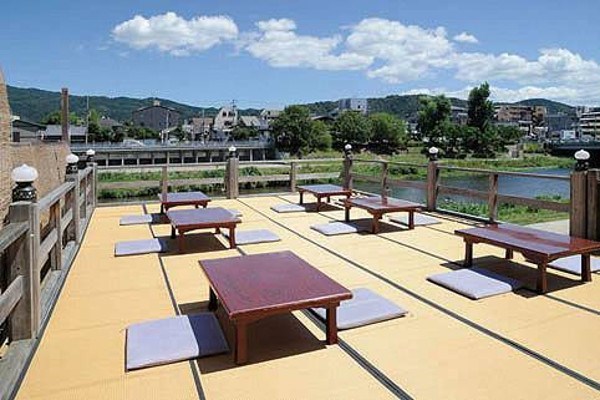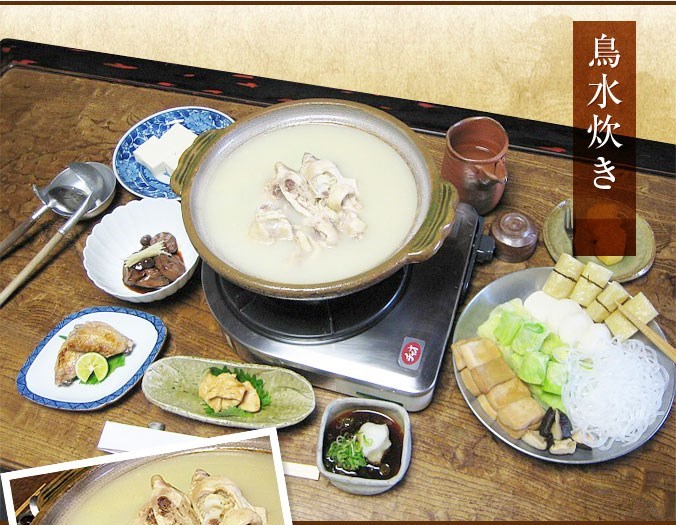 Photo Source: kyoto-yuka.com / Shin Miura

Shin Miura was established in the 1910s as a mizutaki (simple hot pot) restaurant. Using soup made of chicken bones boiled in well water for more than 10 hours, the taste today remains the same as 100 years ago. Mizutaki course is 4,800JPY (+ tax and service charge) per person.

Yakiniku Hiro Kiyamachi Store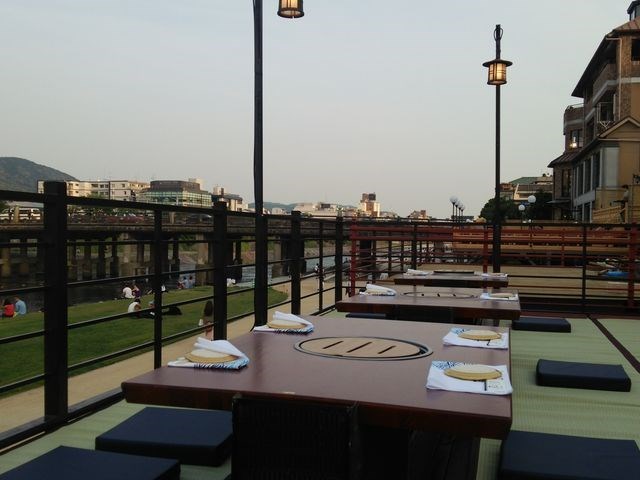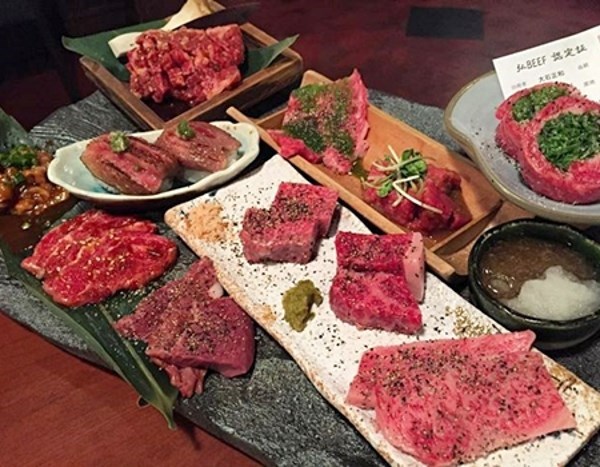 Photo Source: Jalan / AQUADINA

This yakiniku restaurant is attractive for its Kyoto-style building, located on an alley with Japanese stone pavements. Serving carefully selected wagyu and offal for a reasonable price, they also offer a noryoyuka course for a limited period of time (5,400JPY upwards).

Ikariya Shokudo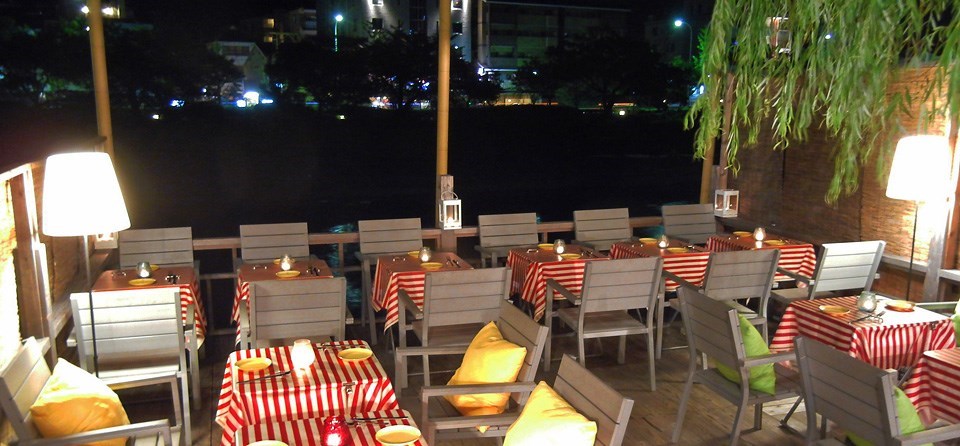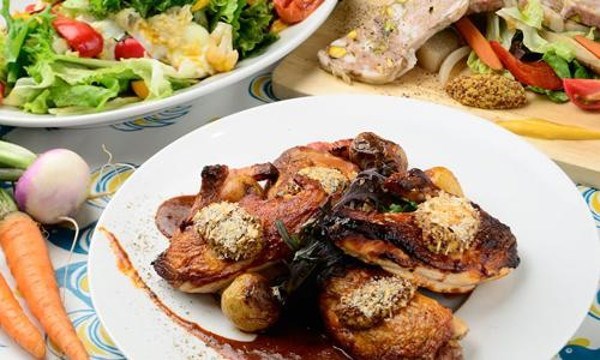 Photo Source: Oskyo / Ikariya Shokudo

The building of this restaurant was originally a 100 year-old Kyoto townhouse, which stands today as a stylish French bistro. Popular menus include roasted chicken confit and cheese souffle.

Inayoshi


Photo Source: Inayoshi

Inayoshi uses the black wagyu brand 'Kyoto Beef' and carefully selected ingredients to prepare high grade kaiseki menus. The Kyoto Beef kaiseki course starts from 8,000JPY, while lunch menus such are much more reasonable in price including the lunch course (3,900JPY) and a la carte lunch dishes (1,500JPY onwards).

Kawa Cafe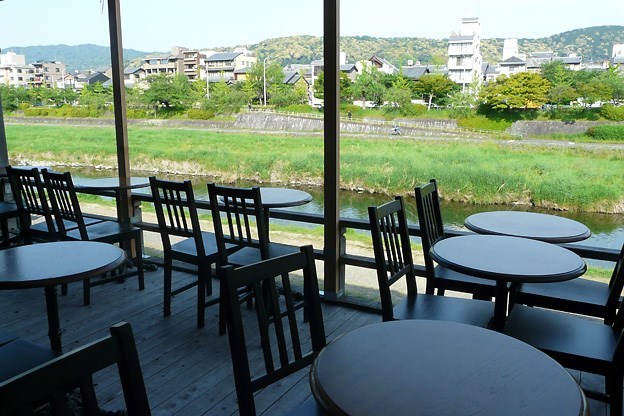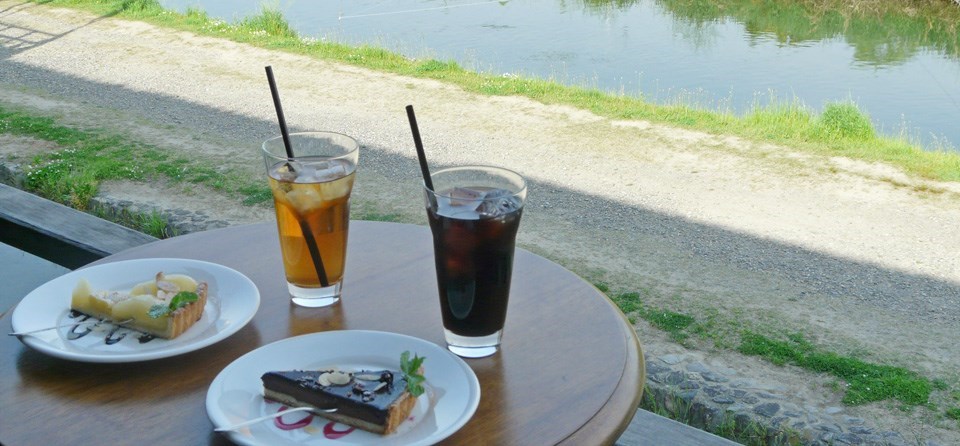 Photo Source: Oskyo

Cafe with kawayuka terrace seats, suitable for multi purposes. A wide range of cuisine from French bistro to Japanese can be enjoyed here. Open from 10AM to midnight.

Tousuiro Kiyamachi Main Store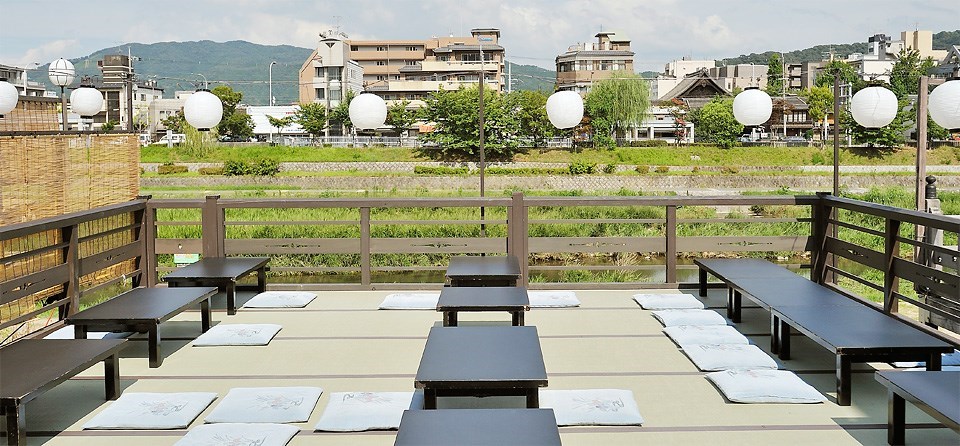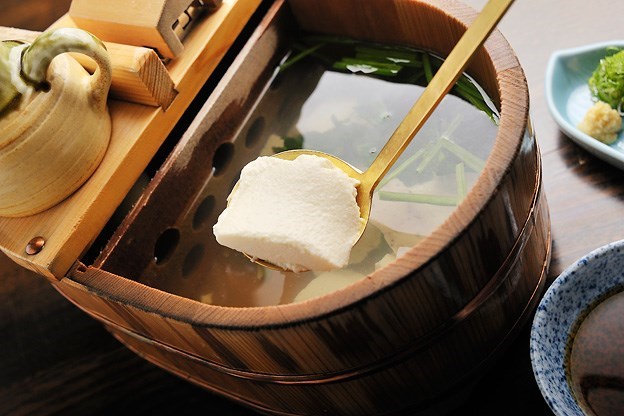 Photo Source: Oskyo

Tousuiro specializes in Tofu cuisine, using seasonal ingredients to gently prepare dishes. Signature dish includes the Oboro Tofu, consisting of 100% natural bittern and Japanese soy bean.

Starbucks Coffee Kyoto Sanjo-ohashi Store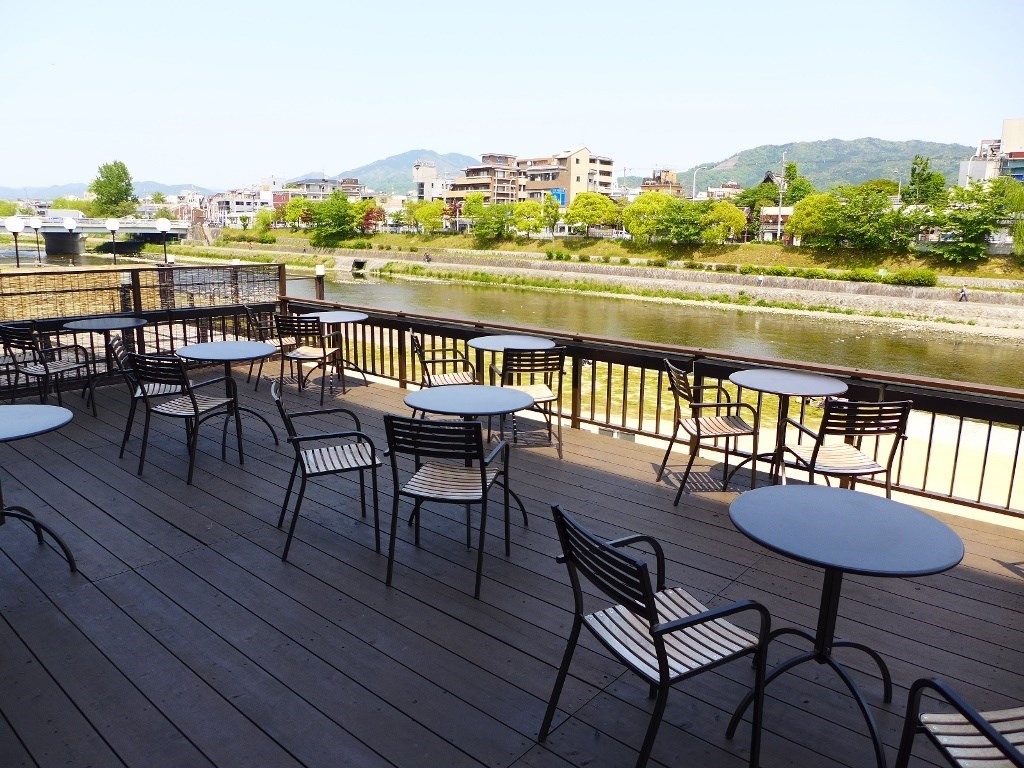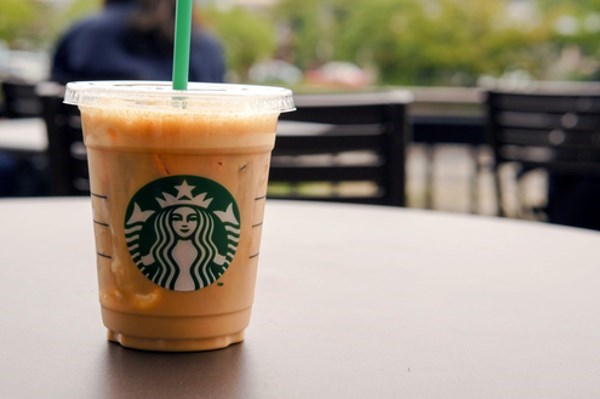 Photo Source: Emu no Ranchi / KYOTO old and new

The only Starbucks in the world where you can enjoy the noryoyuka. Have your special cafe moment accompanied by the murmering of the Kamogawa river.

Ganko Takasegawa Nijoen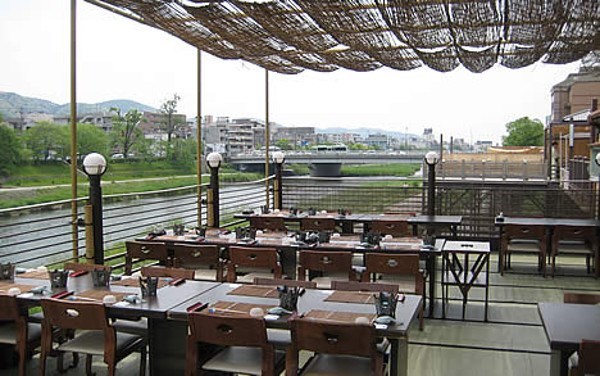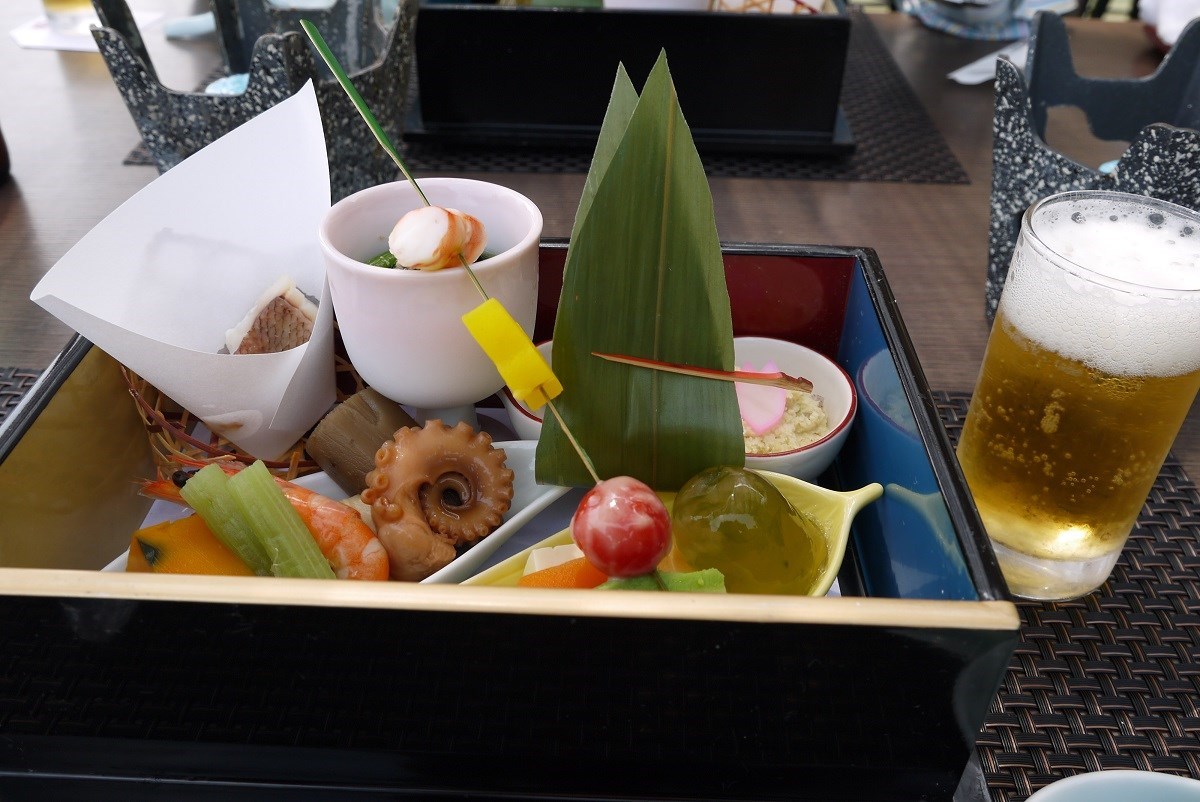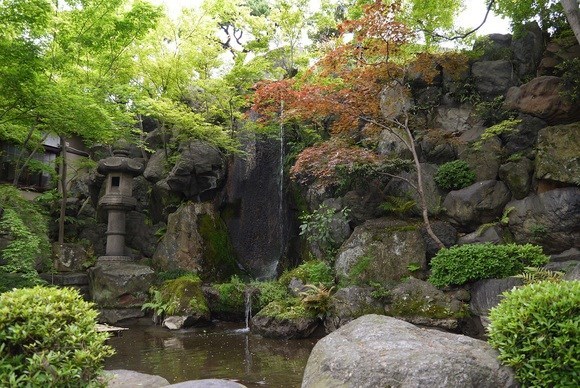 Photo Source: Kyoto Tabiraku / mimocale.exblog.jp

Ganko is a Kyoto cuisine izakaya chain restaurant with stores in Western Japan. At Ganko Takasegawa Nijoen with a beautiful scenery of the Japanese garden, you can experience both traditional cuisine and Maiko (apprentice Geisha) dancer events. The noryoyuka course starts from 5,940JPY.