We know, we know, after a long day of shopping in Tokyo's famous brand name district, Ginza, you're probably wondering where you can get some good food for cheap. While there are many excellent options around, not many offer a special, fairly-priced all-you-can-eat menu. Therefore this time, we are going to take you to Niku-no-Gonnosuke where you can enjoy unlimited meat sushi.
It's not even 2000 yen!


Niku-no-Gonnosuke
Although there is a regular menu that offers a variety of foods ranging from self-made rolled omelette, mentaigo pasta and grilled chicken - to name a few - we strongly recommend you to go there between Sunday and Thursday. This is the only time they have the discounted 1980 yen all-you-can-eat meat sushi course with soft drinks, so make your money worth it!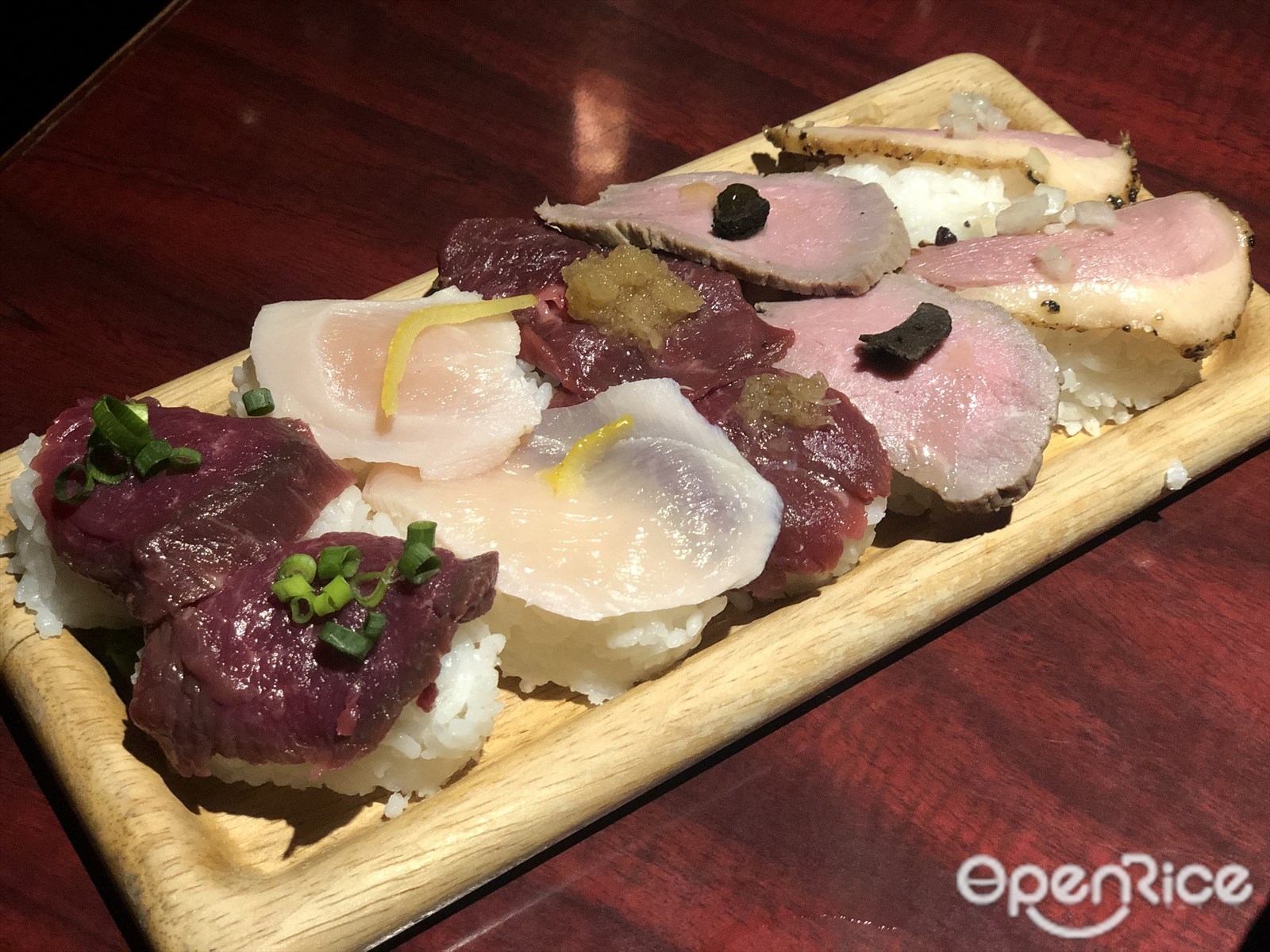 Meat sushi isn't a common find at all, and at Niku-no-Gonnosuke, you'll get to taste five different types of meat sushi, including duck breast, roast beef, marbled beef, chicken ham, and lean beef. These meat sushi all come with a small flavorful topping on them, so soy sauce may not be needed. Expect to taste sushi of a very different texture than what traditional raw fish ones offer.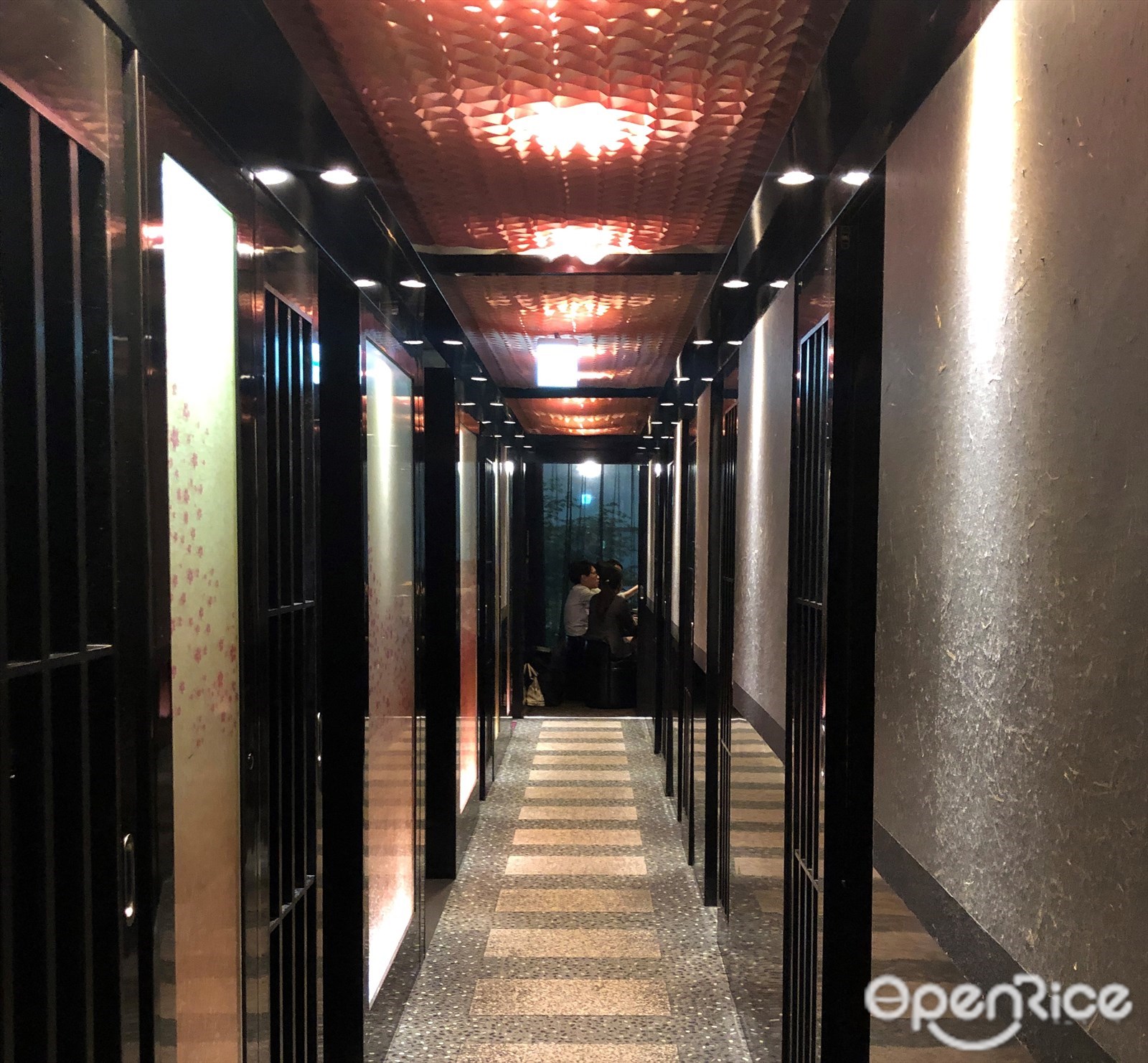 Moreover, all guests will be given an individual room depending on group size -- a place to have free conversations and not be worried about bothering your neighbors!
Matcha surprises in a box
Salon Ginza Sabou
Just a one-minute walk back to the main street, you'll see the avant-garde Tokyu Plaza across the road. Many stylish shops and cafes find their homes in this shopping mall, including Salon Ginza Sabou, the paradise for matcha lovers.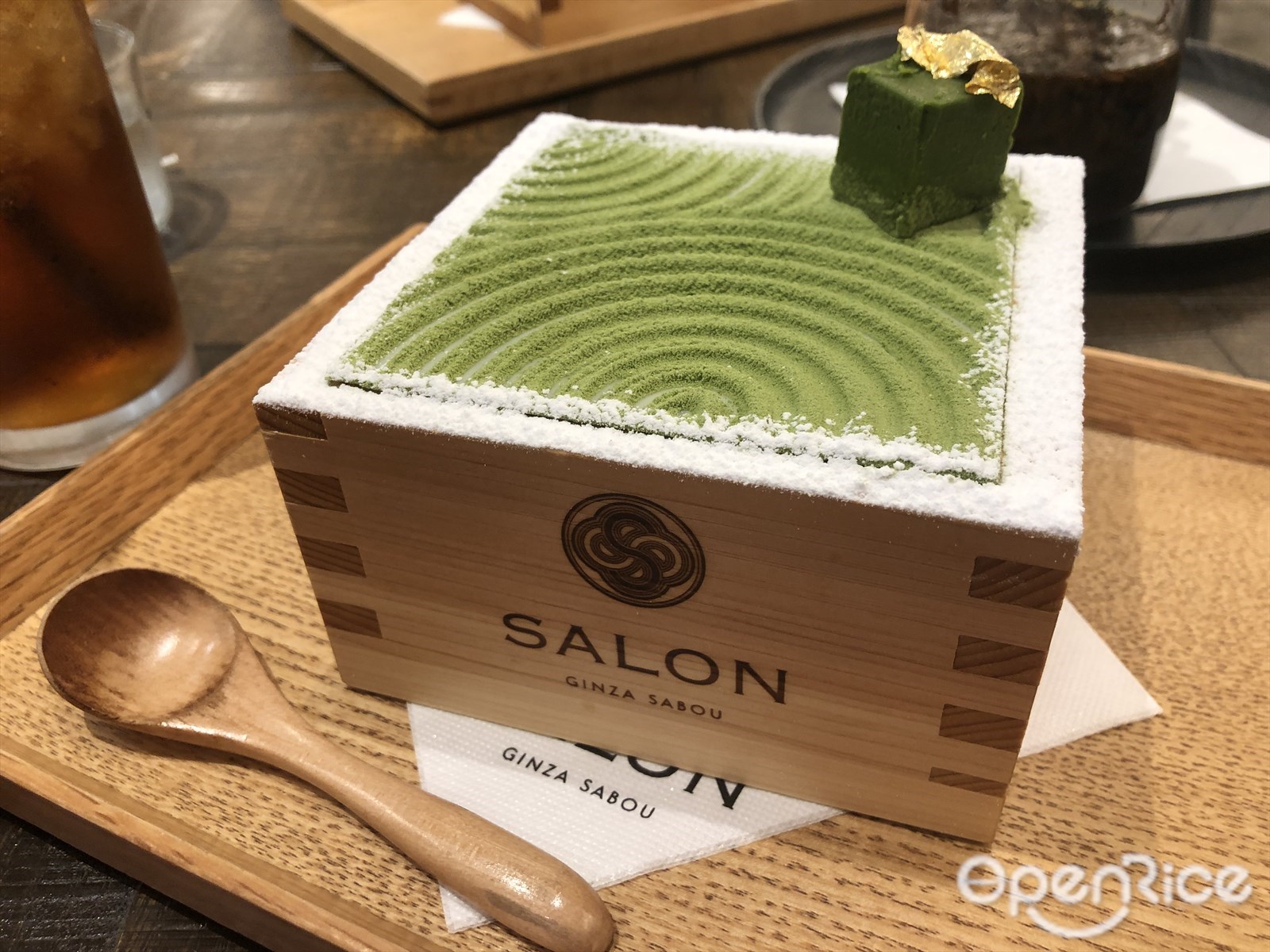 For 1500 yen, you can get a fulfilling tea set with a big box of matcha wonders, and a drink of your choice. You can even choose to get either the richer (more bitter) flavor or the regular one.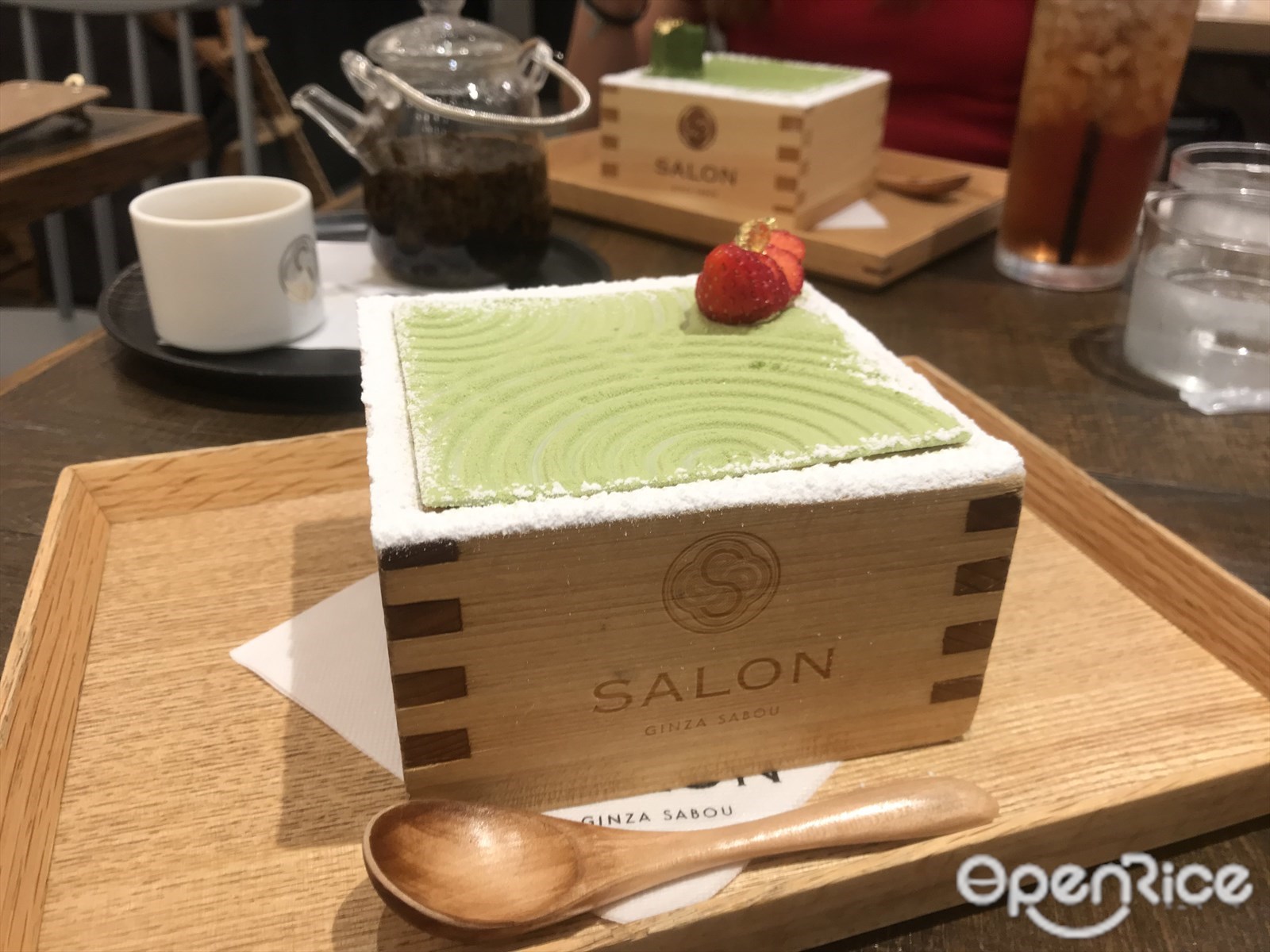 With a zen garden-looking surface, it is both fun and hard to believe that one will need to break the thin layer of chocolate on top in order to get to the bottom, where green tea ice cream, mousse, red bean paste, more chocolate, and mochi await your discovery. Each bite comes with a pleasant surprise, and you may find it difficult to stop digging until you've devoured the whole thing!
Gallery-hopping in Ginza
The brand name stores in Ginza aren't just about accessories - they are where artists thrive. Oftentimes on the upper floors of these giant luxury brands are hubs for modern art exhibitions. These can go from paintings, designer shoes, sculptures, and individual model rooms. What's more? They're all free-of-charge!
You will find this kind of gallery at: Hermes, Chanel, Shiseido, Nikon, and Pola.