Japanese sake has always been a familiar item - or even a fancy type of drink - for Hong Kong people. However, there is yet a fairly-priced place where you can drink til you drop. This time, let us bring you to the Kurand Sake Market branch in Shinjuku - your solution to a night of all-you-can-drink shenanigans plus delicious side dishes that are perfect company to your rice wine.


Kurand Sake Market Shinjuku Store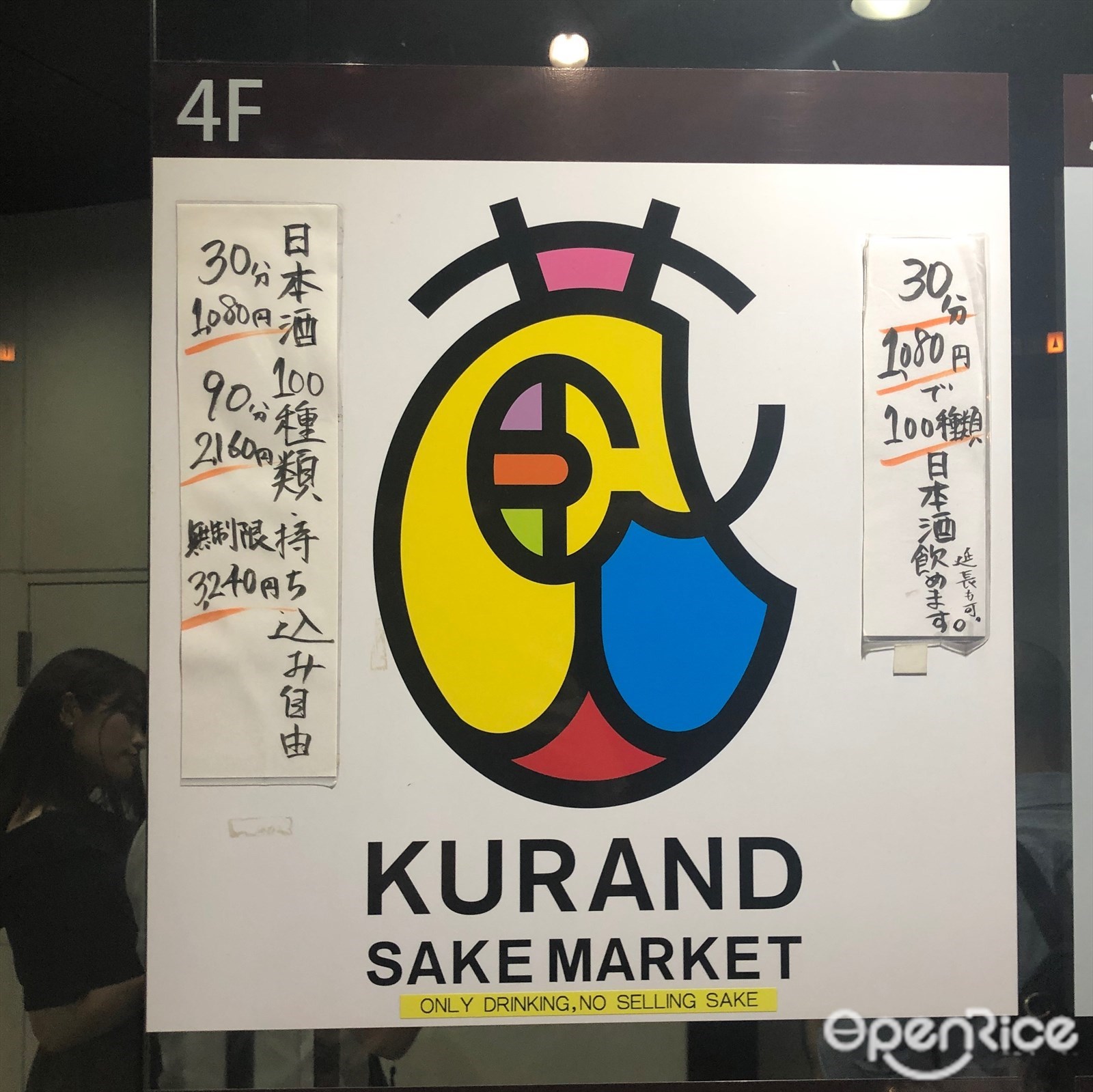 The Shinjuku branch is only a thirty-second walk from the C6 Exit of Shinjuku-sanchome station. The sake market is on the 4th floor of Watasei Tama building. The 5th and 6th floors belong to Kurand as well, and house different types of alcohol in addition to the main sake floor.
It's recommended that you reserve a table online, as it can get quite crowded at night. This all-you-can-drink plan costs ¥1000 for 30 minutes, ¥2000 for 90 minutes, and ¥3000 for no time limit. Upon arriving at the shop, you'll get a stamp on your hand as you are free to exit and re-enter the premise. Many people would purchase food from nearby shops and reheat it at the sake market.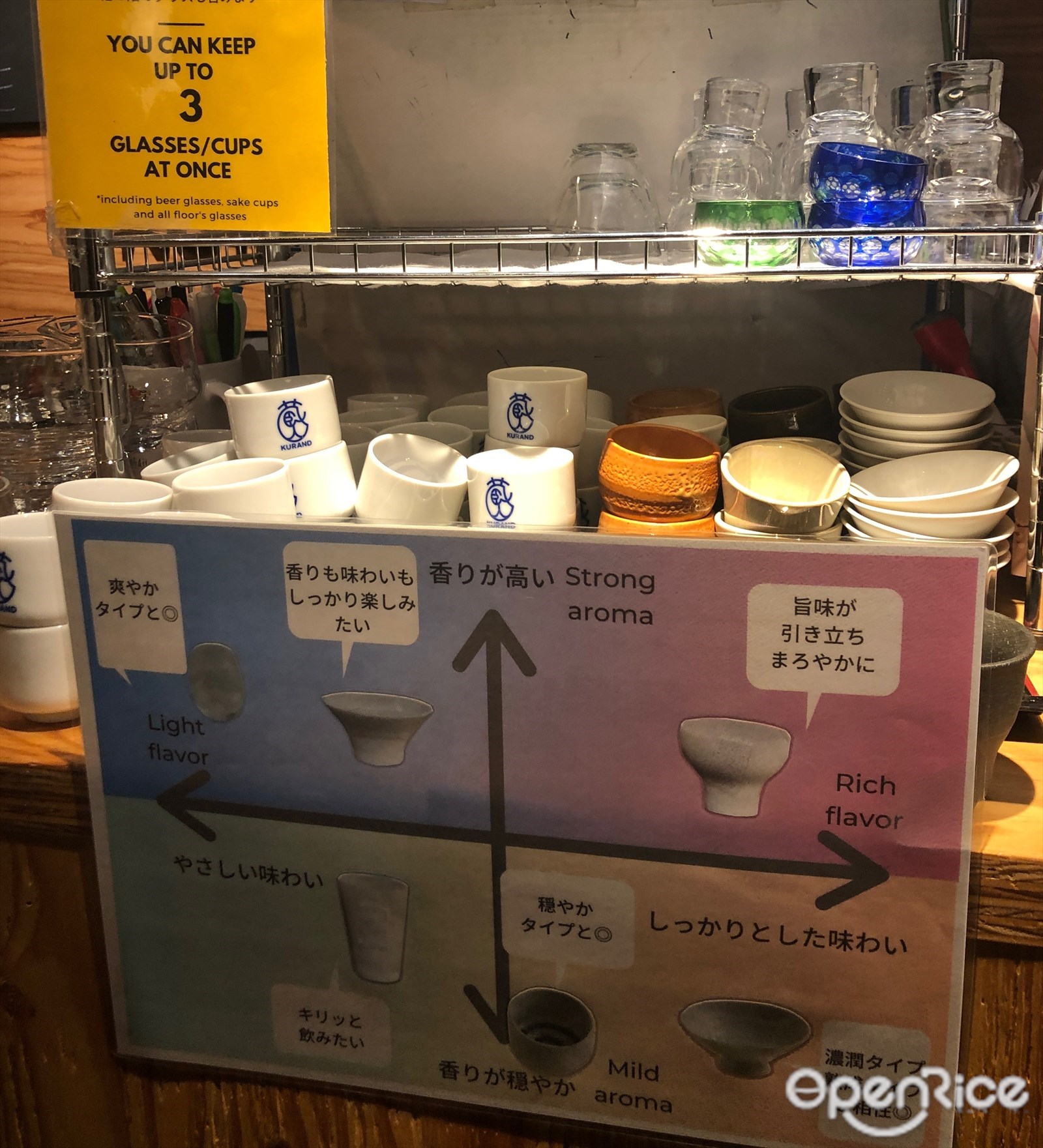 Everyone would get to pick three different sake glasses for the night, as a glass of a certain shape might change the flavor of the sake.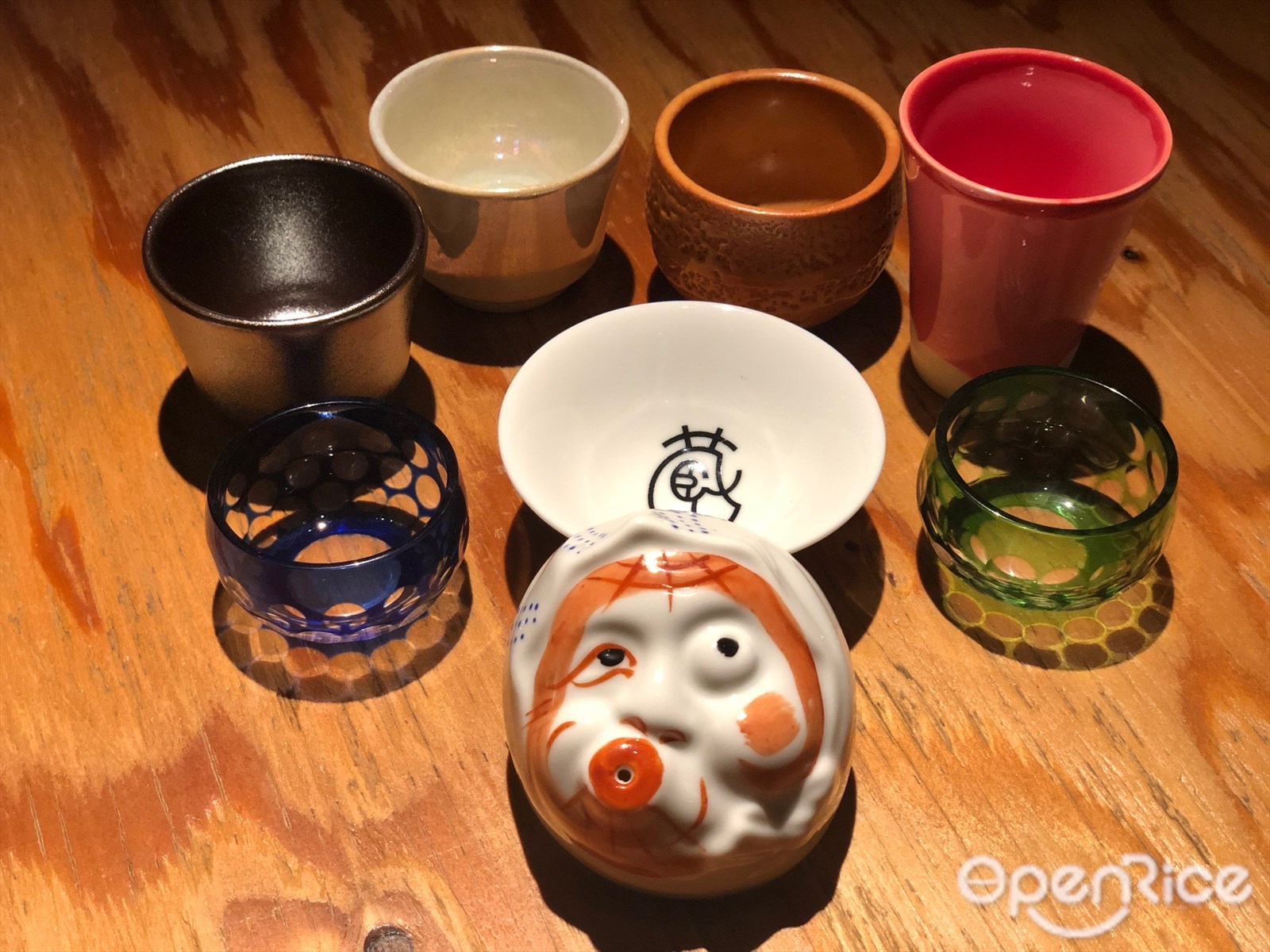 After getting seated and learning the shop rules, the world is pretty much your oyster! Kurand has nicely compiled a list of sake names, their origins and favors in English for foreign visitors. Head to the refrigerator area at the back where more than a hundred types of sake are waiting for you. You can either pour for yourself, or have one of the staff assist you. Feel free to ask them for their recommendations too!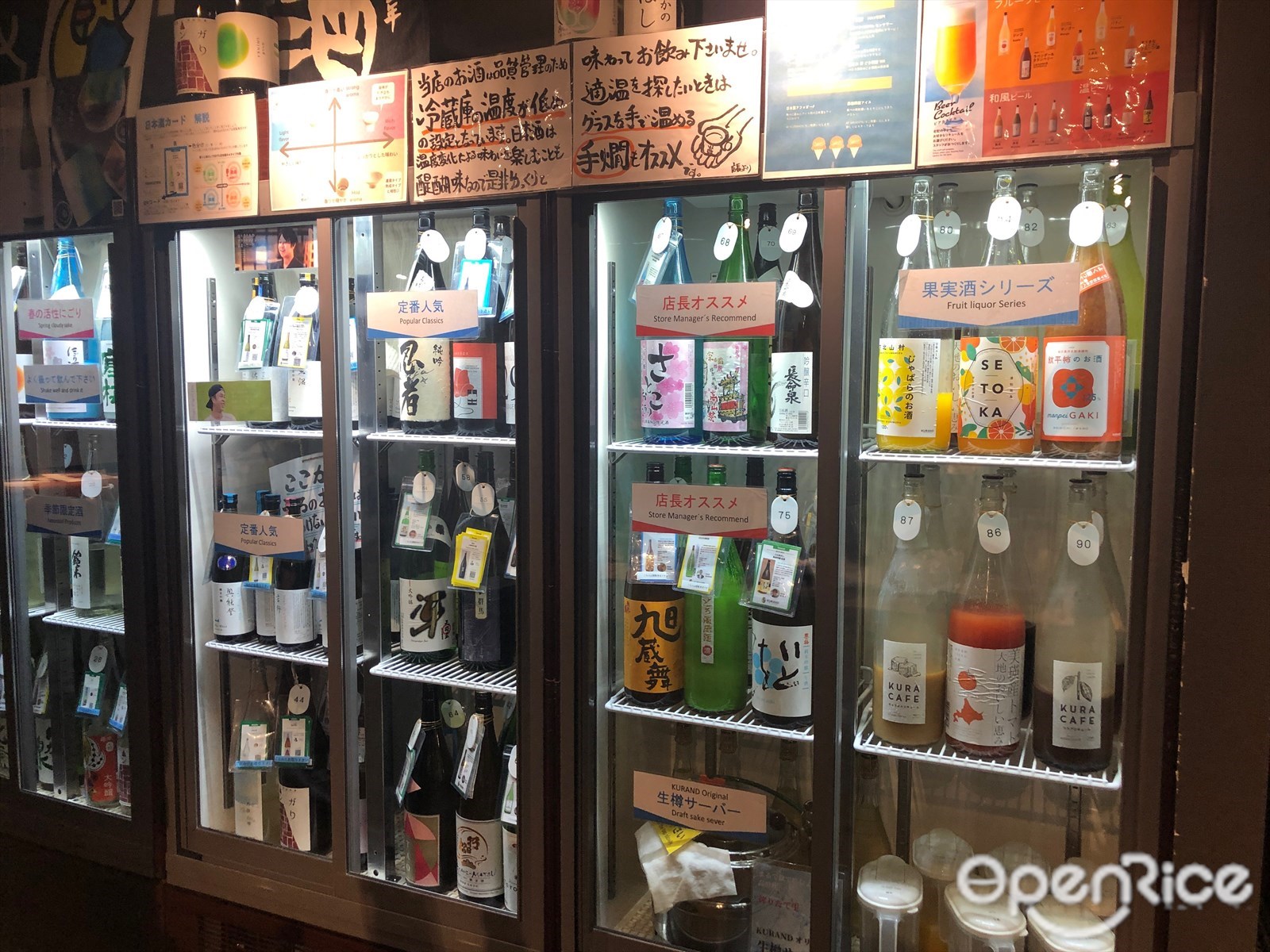 The sake here comes from all around Japan and is dry or sweet in taste, or even milky for some brands. The most interesting sake, however, come in flavors of banana, apple, pear, persimmon, lychee, orange, lemon, pumpkin and tomato - just to name a few!
Besides fruity sake, there's dessert-like sake as well - chocolate, green tea, yogurt… you name it. These are definitely must-tries for those who prefer a drink that doesn't taste strong in alcohol.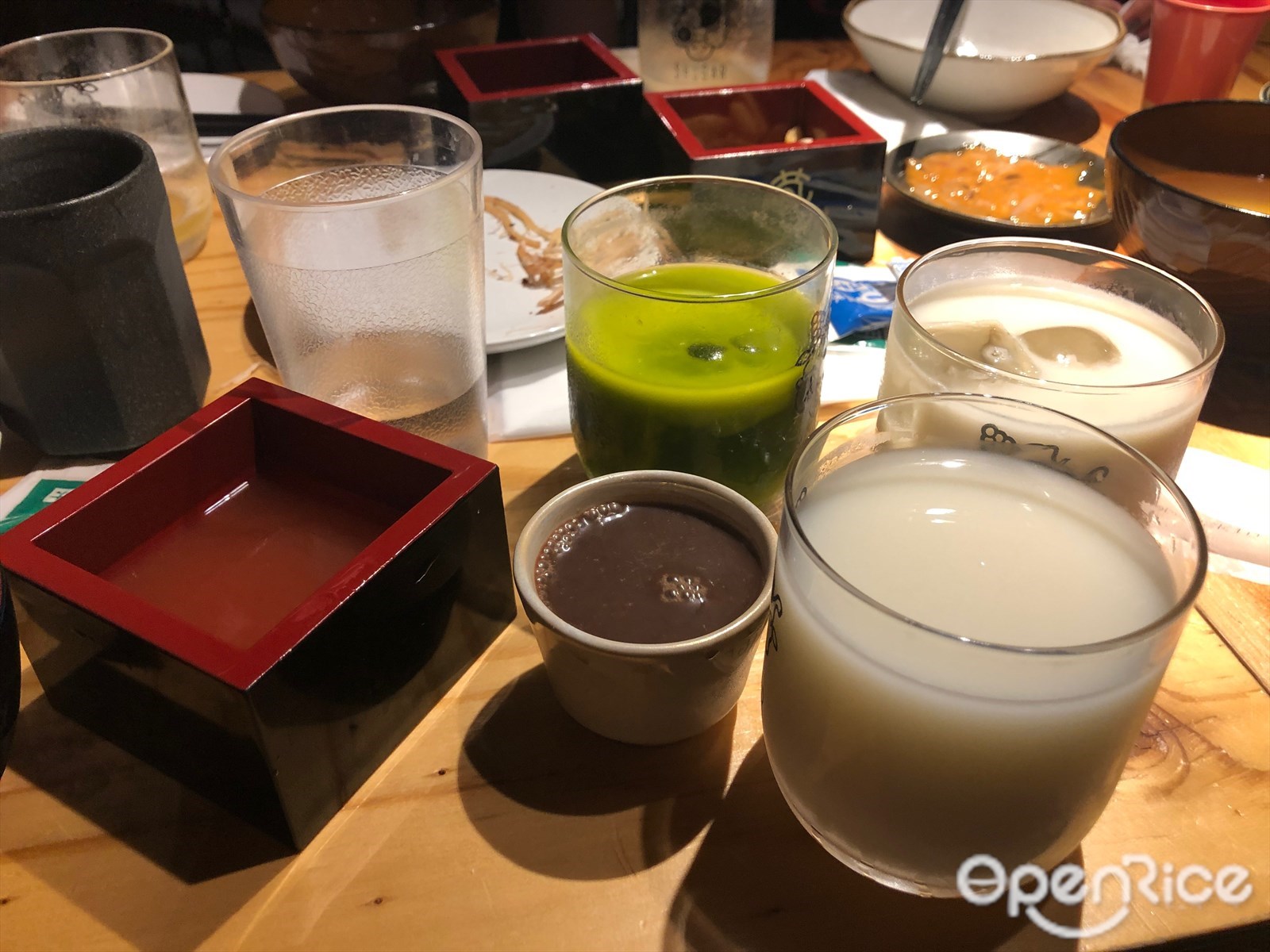 Of course, drinking without eating anything on the side is dangerous, and Kurand knows that. Next to the refrigerators, you'll find a miso soup corner - yes, even miso soup is all you can drink here!!! To the right, there is more food available for extra charge, such as dried squid, marinated octopus, nuts, and ice cream, etc.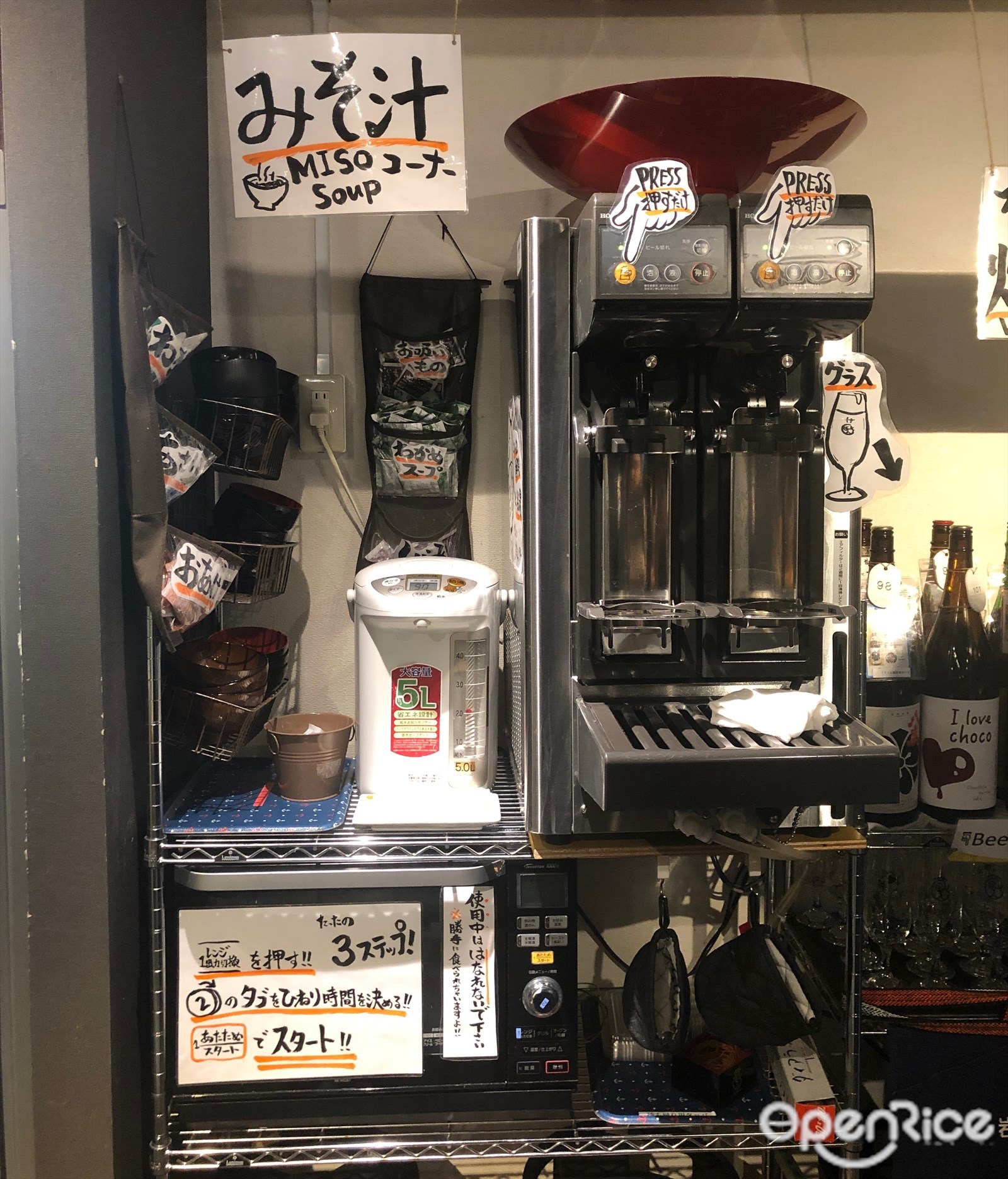 The 5th floor focuses mainly on the fruity and dessert sake mentioned above. Here, visitors are encouraged to mix their own cocktails. Head to the refrigerators, and you will find bottles with tags on them with examples of drinks that will go well with that particular sake, and the ratio of each. Perhaps because cocktails are the main theme on this floor, it attracts significantly more female visitors than the other two floors.
The 6th floor has an emphasis on shochu -- Japanese distilled beverage. While this floor works more similarly to the main 4th floor, it has a much more sophisticated and elegant vibe. As it is not as bustling as the other floors, the 6th floor attracts many couples looking to have some quieter conversations.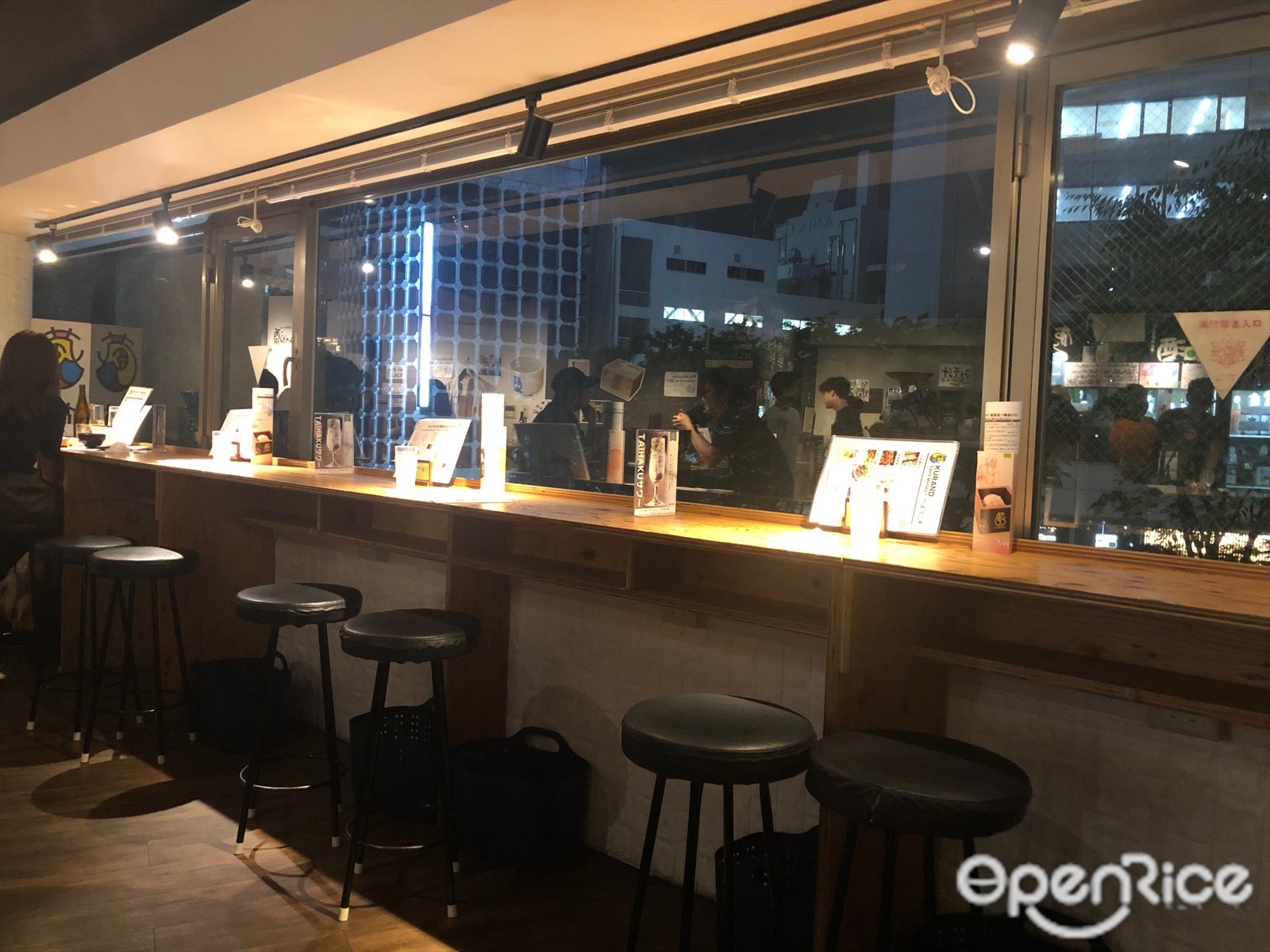 Check out Kurand's other stores here!
You may also like!
Nihonshu Ken-chan - Another all-you-can-drink self-serve style bar with over 120 selections of Japanese sake available. No time limit, as everyone pays JPY3,000 and you may bring your own food. Located near Shinjuku Gyoenmae station.
SAKESTAND - a small yet stylish standing bar in Shibuya. Each variety of Japanese sake is served in 90ml bottles going for JPY390 or JPY490.
Imadeya Ginza - a liquor store in Ginza Six focused on locally produced sake, shochu, and wine. They have a standing bar where customers can sample some store favorites.