Photo Source:Tokyo For 91Days

Some call it a 'battlefield', and others call it 'organized chaos'. Outside the Hachiko Exit of the Shibuya Station is where you will find the famous Shibuya Scramble Crossing. Every time the lights turn green, approximately 3,000 people scramble their way across the streets. This sums to an unbelievable total of about 500,000 pedestrians per day, making this one of the busiest streets in the world. Appearing in various movies and music videos, this is definitely an interesting place to visit and photograph by on your trip in Tokyo.
---
【Catch the Scramble from above】 From these 5 cafes nearby, you can quietly watch or photograph the entire crossing. (*Please note that some places restrict photography.)

Starbucks Coffee Shibuya Tsutaya Store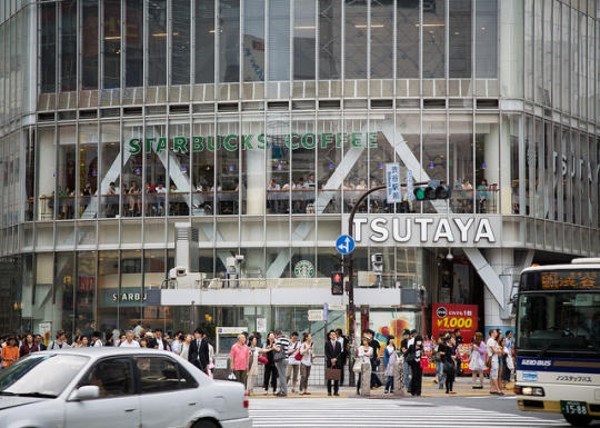 Photo Source:sushi day

One of the most famous and popular places to watch the scramble crossing is this Starbucks Coffee. Rumored to make the highest revenue out of all Starbucks in the world, the store is always packed with customers. The counter seats lined up alongside the large glass windows are the best spots to enjoy the full view of the busiest crossing in Tokyo.

L'Occitane Cafe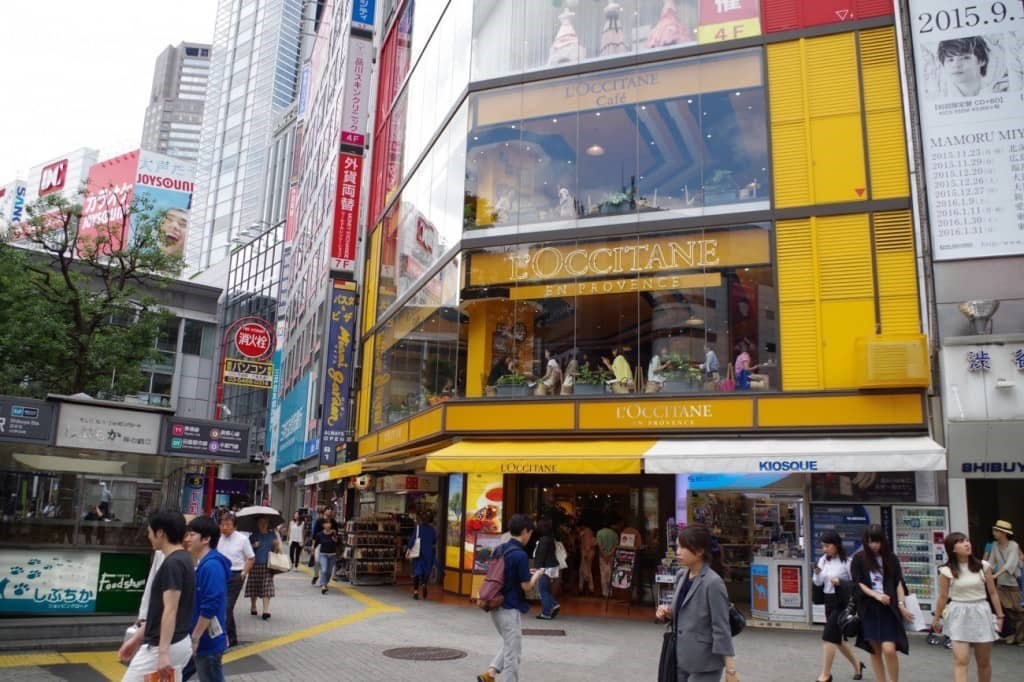 Photo Source:MATCHA

A cafe produced by French organic cosmetic brand L'Occitane, this was the 1000th L'Occitane store launched in the world. The 2nd and 3rd floors are cafes, with a Southern French Terrace theme, serving health-conscious cafe meals. Located on the opposite side of the Starbucks Shibuya Tsutaya Store, this is also a great spot for viewing the scramble crossing.

Shibuya Nishimura Fruit Parlor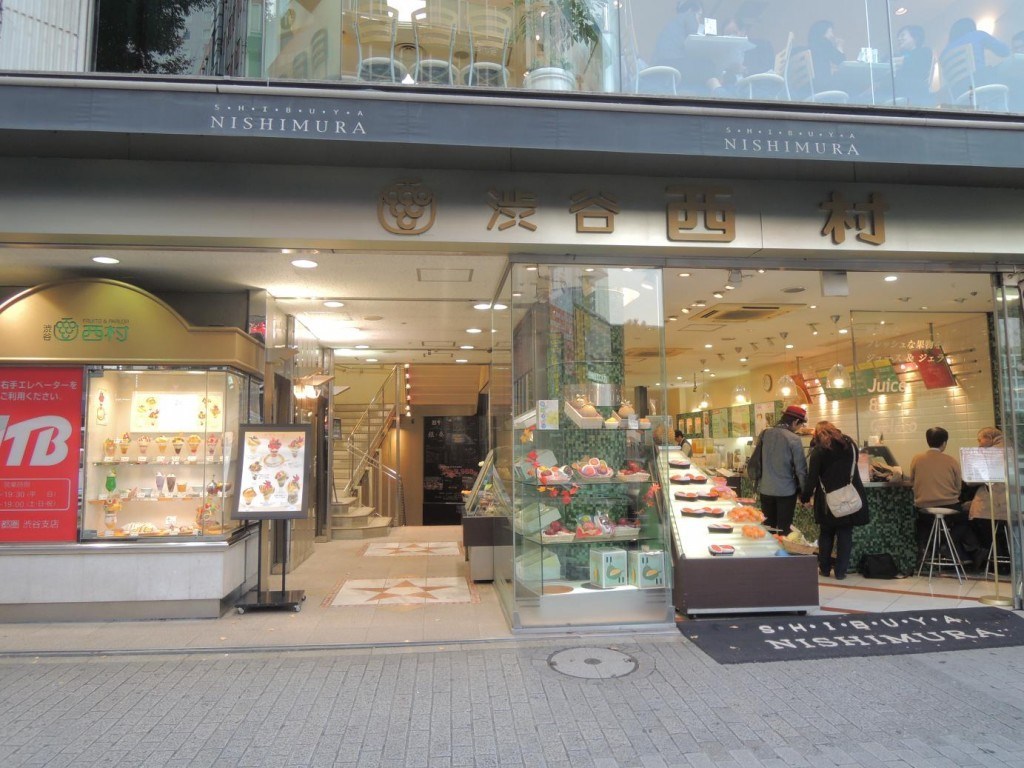 Photo Source:TSUNAGU JAPAN

Established in 1910, Nishimura opened this fruit parlor in 1936. Only using highly selective top class fruits in season, classic fruity desserts can be savored as you gaze at the scramble crossing

Hoshino Coffee 109MEN'S Store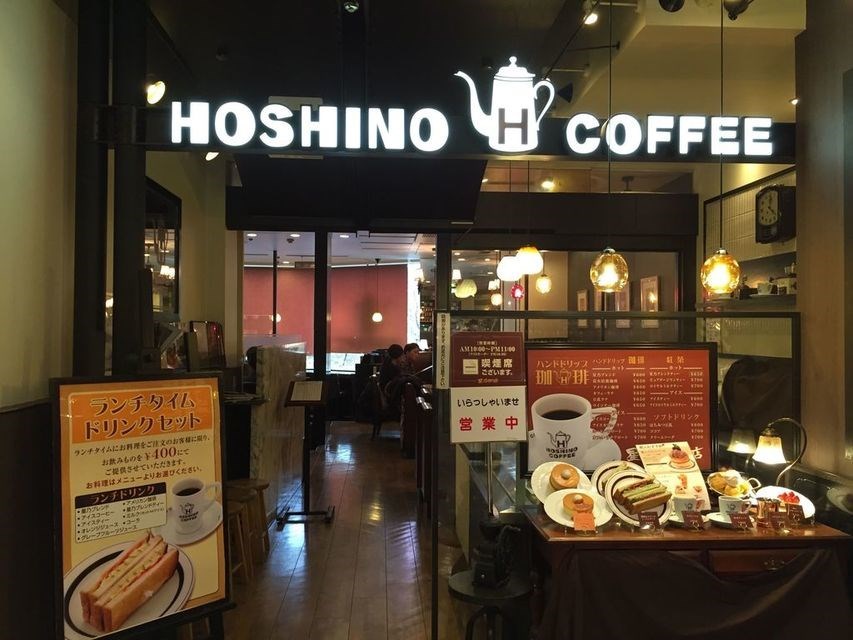 Photo Source:odigo

Located on the 2nd floor of Shibuya 109 MEN'S Building is this calm chain coffee shop. Great for a break after a shopping spree, this is also another place where you can sit and take a look at the crossing if you manage to get hold of the windows seats.

Estacion Cafe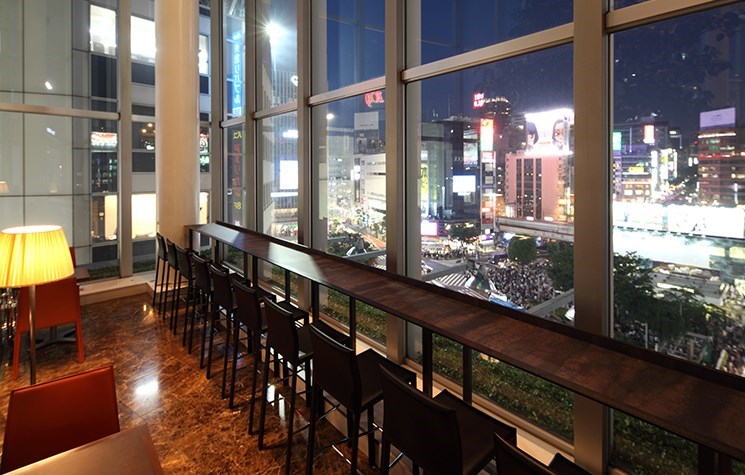 Photo Source:Shibuya Excel Hotel Tokyu

Located inside Excel Hotel Tokyu is Estacion Cafe, which is a hotel cafe lounge. 'Estacion' meaning "station" in Spanish, accurately describes the location of this cafe situated above the Shibuya station. With tall ceilings approximately 8m in height, the spacious atmosphere and relaxing environment makes this one of the most comfortable places to watch the interactions of Shibuya pedestrians from above.